Smart Products
Top 10 Extendable Computer Desks for Comfortable Workspace

Autonomous
|
Oct 2, 2022
1,011 Views
An extendable computer desk might be the perfect solution you have been looking for. Especially for a work-from-home setup, office furniture like an extended computer desk has many benefits. It covers a minimum surface area while providing a maximum working surface. It can be kept away when done with work and used both as a small desk and a large workstation.
With an extendable computer desk, you get all the room for your computer accessories, and finally, there is the answer to solving the clutter issue on your desk. A desk with enough space is also proven to be beneficial for the productivity of employees; hence it is urged for remote workers and even office spaces to have a desk that can keep all of their essentials with some space to spare too. But limited home spaces threaten an ergonomic work setup, so this is where a computer table extender or an extended desk comes in handy.
But what exactly is an extendable computer desk, and how does it benefit you? This article will enlist the different types of extendable workstations for a more organized and tidy work setup.
1. Compact Desk
The term compact desk is contrary to the extendable desk, but in a deeper meaning, it is the right solution. A compact desk is a foldable desk or any desk with a lower square footprint but enough workspace. There are many compact desk options, but some of our favorites are below.
2. Wistopht Computer Desk
This Wistopht computer desk is a modern-looking space-friendly desk available in four different colors. The desk has a height-adjustable 2-stage frame and a control box with USB port outlets. The compact top can be adjusted in dimensions so you can use the frame to work with various surface areas. It works with a dual electric motor and has a load capacity of 256 pounds.
3. Northread Standing Desk
The Northread standing desk is a glass-top desk with a drawer and a built-in USB option. The desk is also height-adjustable with four programmable settings and electric dual motor control. It moves with a quiet sound, and the tempered glass top adds a nice elegant finish to the product.
4. Standing Desk
If you are looking for a simple yet healthy option for your workspace, then a standing desk is the right direction you should be looking at. A standing desk is a height adjustable with up and down movements electrically or manually controlled. Standing desks are also modified as extendable, and some common examples are.
5. Office Standing Desk
An office standing desk, like the Autonomous smart desk pro, is about versatility and maximized space with minimum square footage. The desk has tall legs wide apart so you can easily fit in your chair underneath and even a filing cabinet with all your essential paperwork and files. It is adjustable to increase the height to standing level and then lower it as your daily home desk for other purposes. The desk can be used in a professional workspace or a home office setup because it looks professional and elegantly fun.
6. L-shaped Desk
If you are looking for a more space-friendly desk with a wonderful design, then corner desks are popular for all the right reasons. An L-shaped standing desk offers twice the space with numerous benefits. This corner desk from Autonomous has a weight capacity of 400 pounds, and the corner cut edge shape makes it suitable to be fitted in any home space. The solid steel frame provides due strength and is suitable for a multi-touch multi-setup for programmers and gamers.
7. L-shaped Rotating Desk
A rotating desk or a swivel desk is a good solution to space issues in your office setup. One of our top recommendations is the Joy rotating desk with a swivel action to control your desk surface area. The L-shaped extendable computer desk with pull-out secondary desk can be rotated to fit one arm underneath the other, and secondly, you can also lengthen the entire desk to form a long rectangular desk. This feature makes it perfectly fit for the corners and also suitable for meeting rooms because the long surface area makes it easy for multiple people to work at once.
8. Computer Desk with Extendable Trays
Extendable built-in trays in a desk are very helpful for your accessories, gadgets, and tiny items that are too essential to throw far but not too useful to be on your desk all day. Moreover, trays are also helpful to provide a place for your keyboard and mouse not just to physically free the space on your desk but also to provide an ergonomic working placement for your hands on the keyboard.
There are many options for a computer desk with a keyboard tray, from big to small desks, compact desks, and even a clamp-on adjustable keyboard mouse and tray if you wish to work with a DIY computer desk.
9. Techni Expandable Desk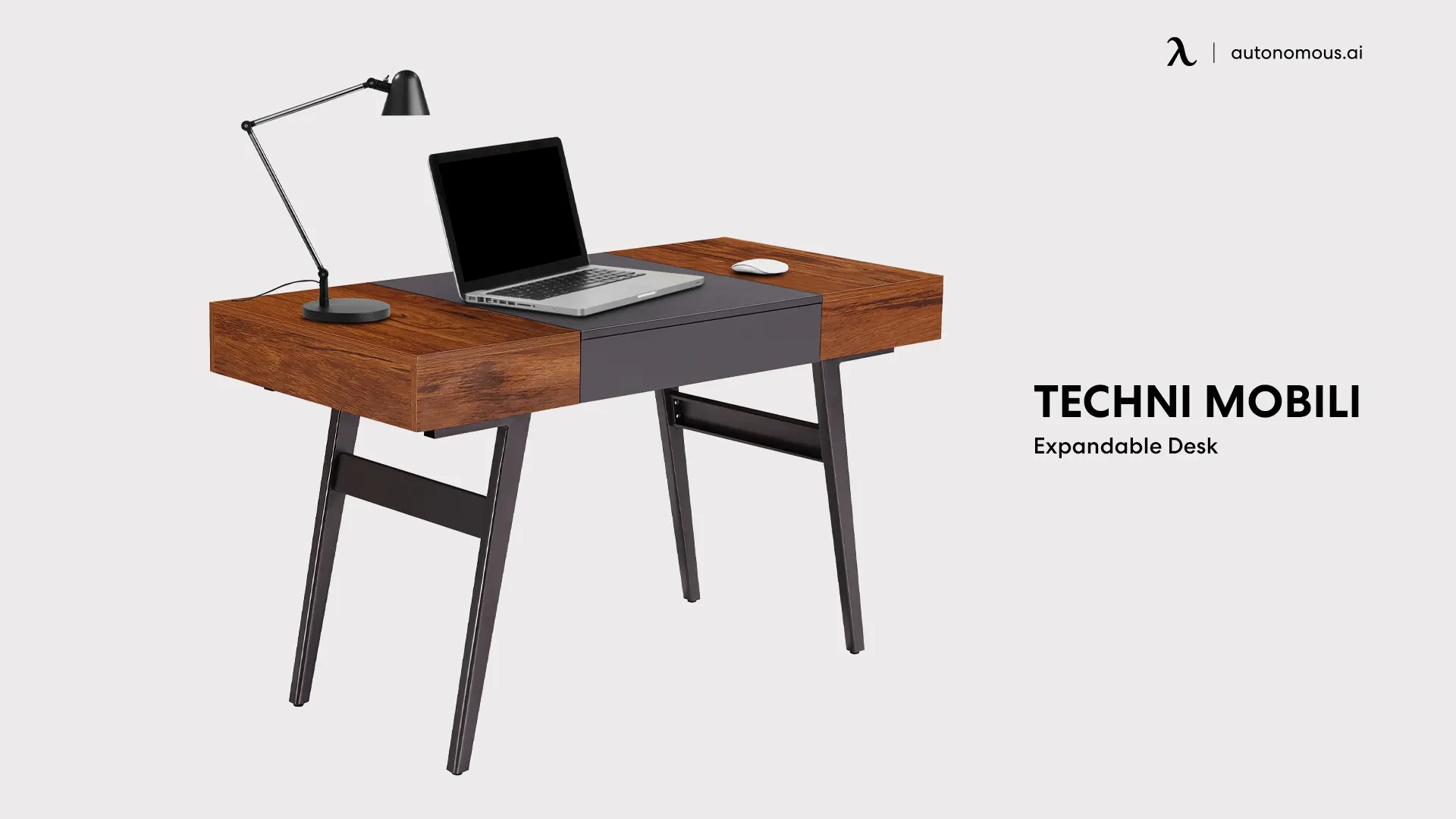 This Techni expandable desk is the best solution for your home office. It has MDF-built panels so that you can rely on this desk for durability and strength over the years. The desk has a clean-lined rectangular surface with a smooth finish. The mahogany and grey finish makes it suitable for expensive-looking office setups, and not only is this a wonderful writing or computer desk, and it can also be a great pick for home décor.
The table top is expandable to two storage options on both sides so you can store your essential materials. Also, the pull-out front drawer has hidden storage for your essentials that you need to keep away from everyone.
10. Two-tiered Computer Desk
Look no further than this two-tiered, storage-rich computer desk if you need to create your workspace badly but lack the necessary room to do so. This little workstation features a robust metal frame and a beautiful laminate finish. It has enough surface space for a laptop and a small lamp, and a long drawer with metal glides for storing easily accessible office supplies. Above, you'll see three additional storage drawers and a shelf where you can put some books, accent pieces, and other motivational items.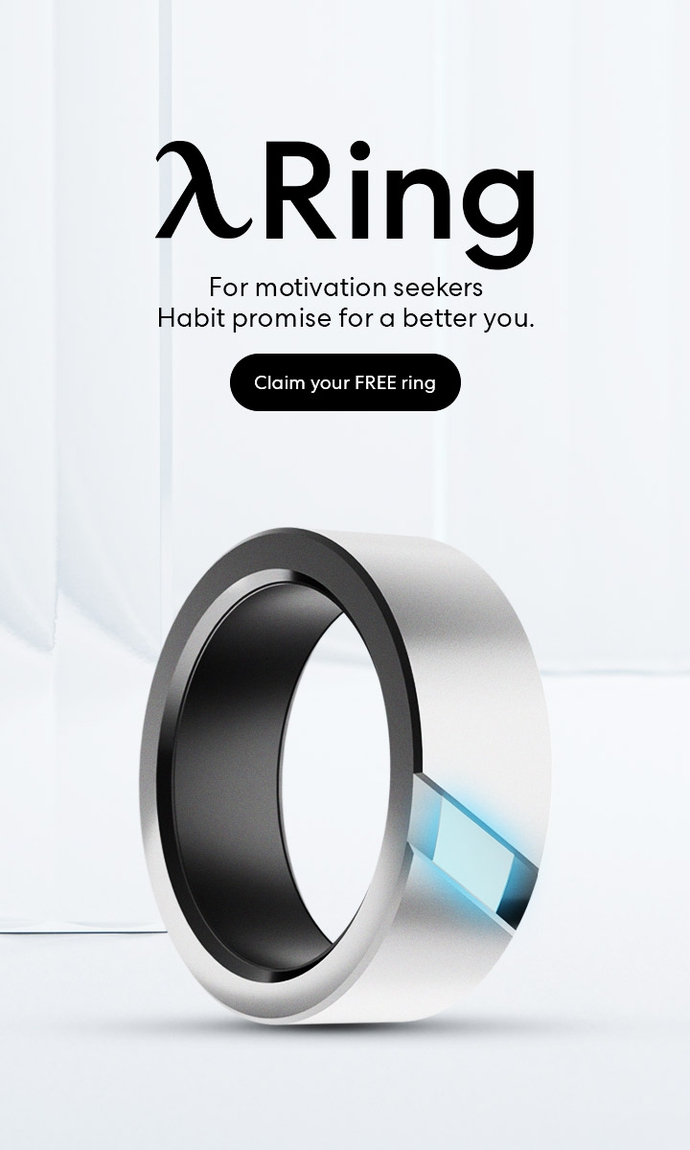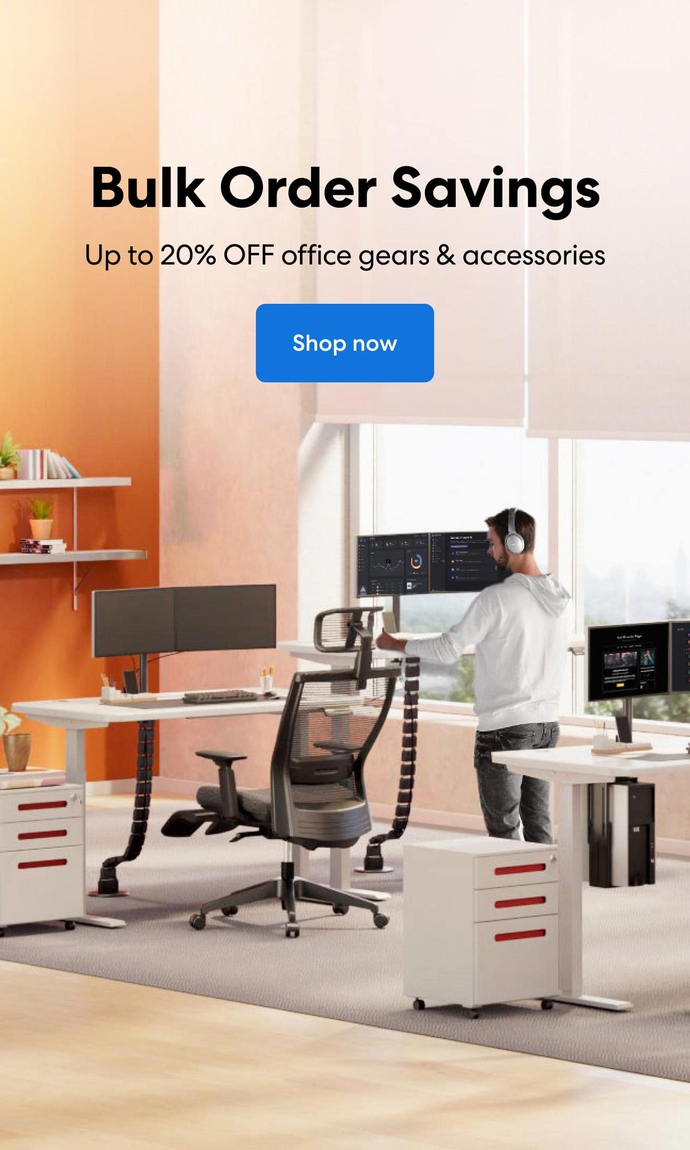 Subcribe newsletter and get $100 OFF.
Receive product updates, special offers, ergo tips, and inspiration form our team.