Remote Working
Top 10 Must-Have Tools For Freelance Writers Working From Home

Autonomous
|
Jun 3, 2020
3,788 Views
Freelance writing is an exciting career. However, it can be tiring and boring if you lack the required tools. You must be able to conduct in-depth research and come up with useful and original content to win more clients. Besides, you need to use a standing desk to mitigate several deadly health risks. Your long-term success lies in your ability to choose and use the best writing tools properly. Read on for the top tools that can make your life much more comfortable than ever.
Freelance writers have perfected the art of working from home due to the nature of their work. As many workers in various industries are struggling to choose the conventional office tools to use remotely as a result of the prevailing COVID-19 pandemic, the writers are using their available resources to try to increase their revenue. The businesses of some freelance writers who already have the right tools are thriving more today than ever.
If you are wondering how you can join this league of successful remote writers, be sure you have the tools, including a standing desk and editing tools, which are necessary for streamlining your drudgeries. Some of these are background research, finding new jobs, and creating user-friendly, accurate, and original content. 
The following top 10 must-have tools can help you to be more creative and achieve your career goals within no time.
1. Standing Desk
Freelance writers often sit for long hours to be able to help their clients to beat the deadlines. However, this is bad for their health. Studies have established that most people who sit for too long are prone to suffering from deadly health conditions. If, during or at the end of your workdays, you have been feeling stiffness in your joints, back, and neck, you need a standing desk.
An efficient standing desk can enhance your blood circulation and ensure that your hips remain flexible, which has a direct benefit on your overall health. As such, you need an ergonomic standing desk to prevent a different health condition from limiting your workplace productivity.
2. Ergonomic Chair
If you have an ergonomic standing desk but still struggle to maintain a healthy posture, you will still suffer from neck, shoulder, back, hip, and joint pains. In other words, you need another tool to be able to improve your productivity, increase your employee engagements, and promote the desired safety culture.
The perfect tool that can help you to achieve this is an ergonomic chair. When you order a standing desk, remember to purchase an ergonomic chair to ensure you can maintain the ideal posture, and entirely improve your blood circulation.
3. Mechanical Keyboard
Many freelance writers currently prefer mechanical keyboards due to the enhanced typing experience. They also cherish the ability to customize. Others even buy them for the creative design. However, as a professional freelance writer, the satisfying typing experience is one that should entice you most to go for a mechanical keyboard. 
4. Service-based Website
How have you been marketing your writing service? For you to attract high-value clients, you need to have a dedicated site dedicated to freelance writing. It must be able to showcase your credibility in this field and be professionally appealing.
5. Grammarly
As a professional writer, you need a proficient editing tool. Some people keep asking why experts recommend top editing tools such as Grammarly. The truth is that the natural eye is not able to detect all the errors in your work. However, remember that there is no perfect editing tool. As such, you can only benefit from this tool in your flexible office space if you are a well-trained writer with an extraordinary degree of creativity.
6. Hemingway App
This app is beneficial to freelance writers, especially those that are getting to copywriting or blogging, and their writings are often wordy or a bit technical. It can also help if your main goal is to improve your writing. When you use it, you can create fantastic content that an average person can read with ease and take the desired action. 
7. RescueTime
RescueTime is a top productivity tool that you need to track the work that you and other members of your remote team are doing. 
Many freelance writers are not able to hit their career goals due to their inability to make the best use of their limited time. If you spend a lot of your time on the many pretty scary internet "black holes" without ever realizing it, you can regret later. It can be great to visit YouTube, Reddit, Facebook, and other similar sites. However, if you know that you spend too much time on any of them that has no substantial benefit to your career, you need to change. 
How can you do that? Use RescueTime to be able to tell how much time you have been wasting. 
8. Dropbox
You need an efficient business and project management tool that experts use out there. Dropbox is the ideal option, especially if you want to use more than one computer. This way, you can work from anywhere. 
Besides, if you choose, you can share some of your files and folders with specific members of your writing team and boot your productivity. 
9. Evernote
Evernote is one of the most popular note-taking apps that can help you today. Expert writers prefer this tool over the others due to its ability to support a wide variety of content. You can use it to store text notes, images, audio notes, PDF content, and more. Besides, the optical character recognition features enable it to scan your pictures for readable text. Your notes also stay online so that you can access them at any time. As such, Evernote can help you to record and access your creative ideas with ease whenever you want.
10. Copyscape
Plagiarism is something that you should never engage in if you are a visionary, professional freelance writer. Creating quality content takes a lot of time and dedication. But all that effort can go to waste if your clients detect that you plagiarize. The good news is that you can use Copyscape, an advanced plagiarism checker, to mitigate the risk. By using CopyScape, you can produce fresh content that your client requires and make lots of money. 
Conclusion
Writing well is not easy, and that is why some freelance writers are not making a lot of money online. It requires hard work and determination. Besides, you need the ideal tools, such as a standing desk, ergonomic chair, editing tools, and others, to succeed. Therefore, if you want to write from home, are competent, are willing to work hard, and have all the relevant writing tools, you can be sure nothing will stop you.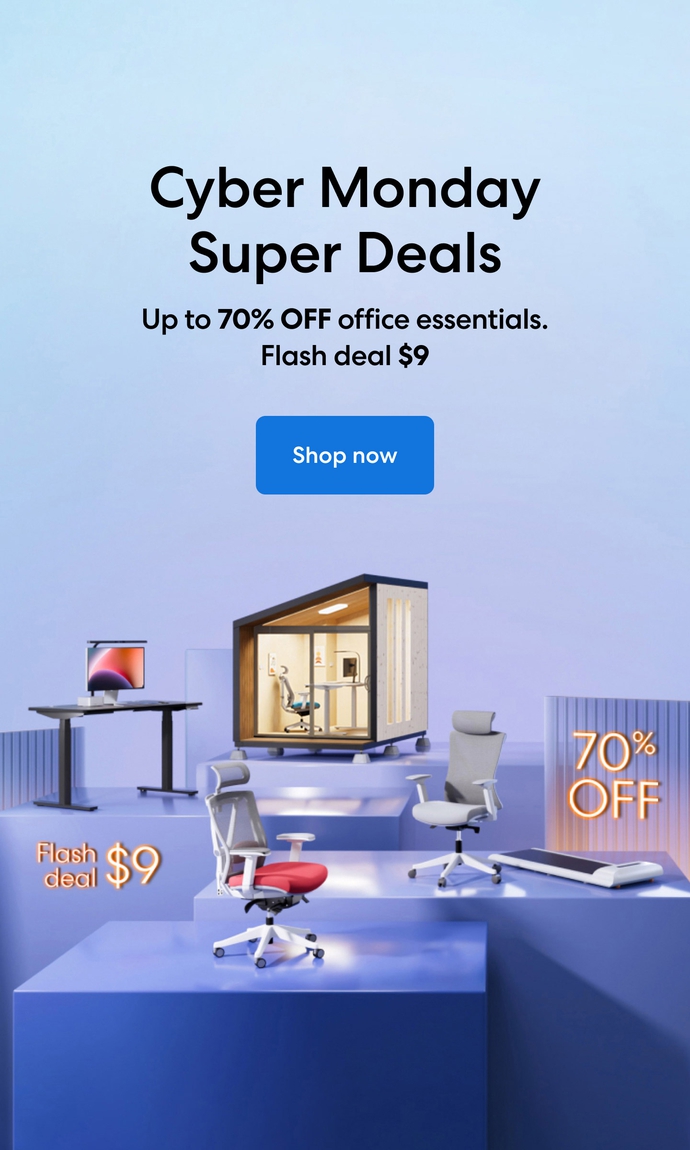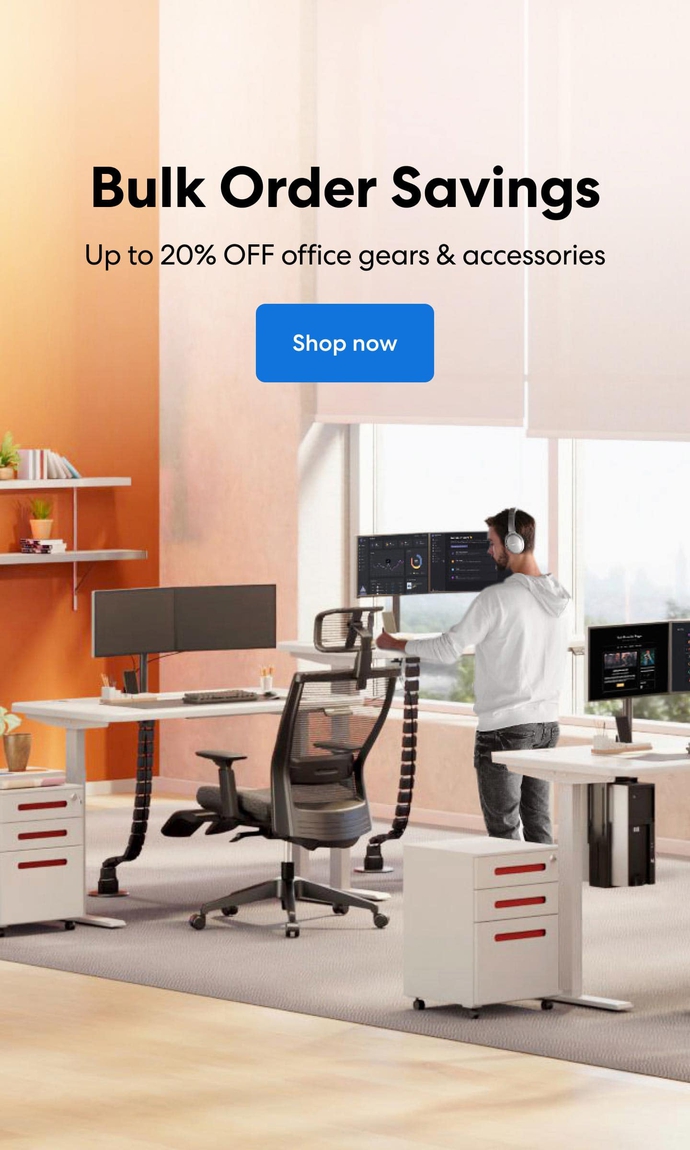 Subcribe newsletter and get $100 OFF.
Receive product updates, special offers, ergo tips, and inspiration form our team.