Part-time work from home is the new cool kid on the block. The sudden surge of people being forced to work away from the virus has opened up a lot of eyes.
You get more freedom, time, control, as well as a higher earning potential. This is true for both part-time and full-time jobs. 
Working from home part-time actually has more benefits, generally. If you have other responsibilities like kids or studying, it gives you a reliable stream of income that you can nurture in your spare time. 
Like what we're saying so far? We have a whole bunch of articles on stuff just like this over on our blog. 
You're here, though. So let's get cracking with the top 10 part-time jobs that you can work from the comfort of your own home. 
1. Etsy Store
Creative minds rejoice! If you like putting together cute little arts and crafts pieces, then you can turn that into an Etsy store. 
It's super simple to set one up, and you can sell just about anything, within reason. People sell everything from prints to lighters to mittens for cats on Etsy, so there's no doubt that you can find your niche.  
2. Graphics Designer
If you have a decent grasp of the elements of art, and some experience with illustrator or photoshop, then you stand to make a decent bit of change with this option. 
Whereas an Etsy store is a product, this is more of a service. Sure, you're designing graphics, but you're making personal adjustments based on a client's needs. 
You need a decent computer setup if you want to go into this area, so you should check out our tips and tricks on how to maximize your space for working.
The earning potential for freelance graphic designers varies greatly, but there's a high demand for them, so why not give it a shot?
3. T-Shirt Print on Demand
Do you know what's better than a part-time job? A job that lets you earn money without dedicating any time to it at all. 
Okay, yes, you're going to need to put some hours in at the start, and then here and there for your marketing, but there's nothing more than that. 
There are plenty of PoD T- sites out there that let you upload a design and sit back. The company takes care of the rest, for a slice of the pie. 
4. Freelance Developer
For the techies out there, put your skills to use and start making some bread! If you have coding skills, whether recently acquired or not, you exist in one of the most lucrative part-time remote working industries in the world. 
There are always people looking for developers, and they pay big bucks, so get yourself on those job posting websites and start applying.
If you are a developer and want to consider pushing your career to the next level, let us introduce you to our little friend. 
We have the SmartDesk 4 coming out super soon. We were already leading the market with our other SmartDesk line, but this new one is something special. 
Demand is high, though, so get your email onto our list so you can be notified of when it goes live. 
5. Drop Shipping
Dropshipping is T-shirt printing on demand, except with everything. Shopify caters to this kind of business, so get yourself a cheap course or two on how to set one up. 
You can list whatever products you want to sell on your site, then all you have to do is market it. 
Once someone orders, the supplier takes care of stock and shipping, again, for a small slice of the pie. 
This is the crème de la crème of part-time work from home positions, requiring no time investment past the initial setup. 
6. Freelance Writer
Freelance writers are needed everywhere. Look around wherever you are right now. See an advertisement? Written by a writer, what about some text on the back of a product? Also a writer. 
You might not realize it, but everyone needs a writer, especially when blogs and article readings are at an all-time high. 
All you need is a decent grasp of your language and some dedication, so get yourself over to UpWork and see what sticks. 
7. Flip Items on eBay
You'd be surprised at just how much money people make from this. Whenever you go to a garage sale or a thrift shop, pick up some bits for cheap, and sell them online for a profit. 
You can reach a much wider audience than those physical stores, so you can afford to charge a more market-appropriate price for the items. 
8. Grow a Social Media Account
Despite how intimidating it might be, growing an Instagram account to a decent size is actually fairly simple. 
With some research on search engine optimization, a bit of creativity with memes and posts, and a whole lot of posting, you can grow your follower count to six digits in a surprisingly short amount of time. 
Once you do that, start charging for promo posts and ads. If you really make it big, this kind of service can bring in ludicrous amounts of dollar. 
9. Start Selling Your Photography
Aspiring photographers out there, did you know that you can sell your work online? Whether you take the photo with your smartphone or your DSLR, as long as the quality is good, you stand a shot. 
You can upload the image to a stock website, and if someone buys the rights to it, cha-ching, easy money. 
10. Make a Course!
Do you have some kind of area of expertise? Got a degree? Or even just a vested interest in one particular niche? Then you can make an online course. 
It takes a bit of work to do, but if you promote it right, and the content is good, then you can leave the course up there for years on years to continue generating income. 
Let the SmartDesk 4 Help You Out
We've mentioned it before, but we're mentioning it again. The SmartDesk 4 is coming soon, and it's going to change the remote working game. 
It's not going to take long for them to sell out, so get your name in the pot before it's too late.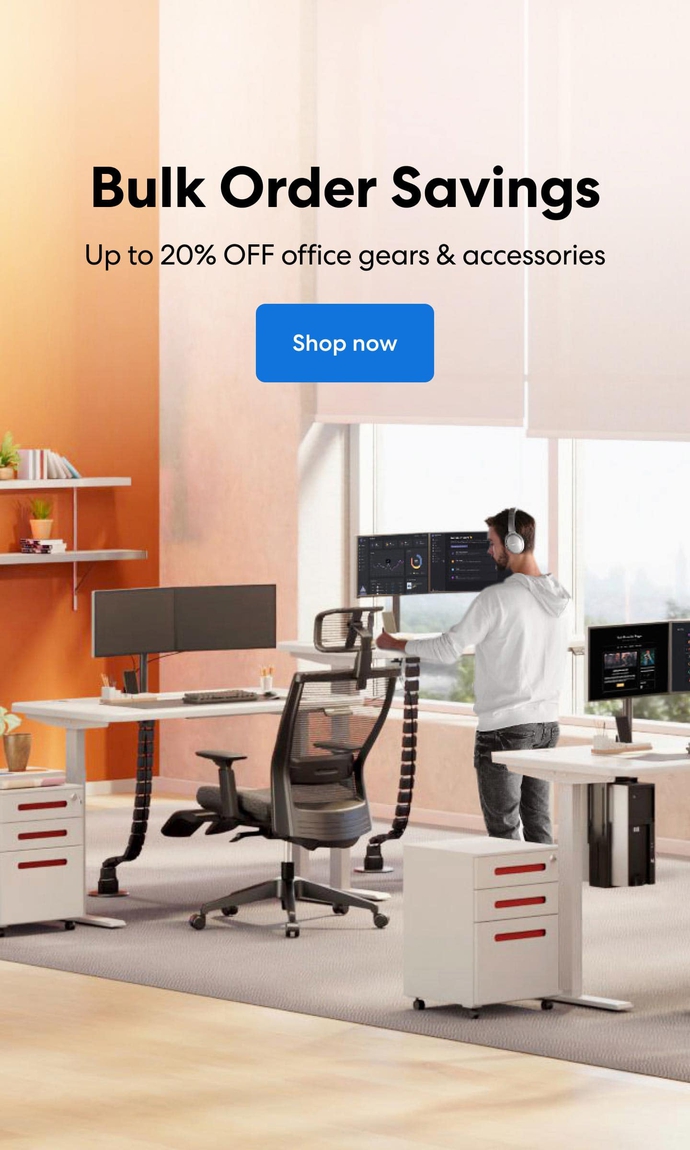 Subcribe newsletter and get $100 OFF.
Receive product updates, special offers, ergo tips, and inspiration form our team.