The top 10 small home office desks listed below are ideal for tiny rooms. Their sleek, innovative design makes them ideal for today's home workers. 
These home office desks for small spaces have cable management, which is ideal for laptop and desktop use, and they have ingenious storage solutions too. Although some of these tiny workstations are wall-mounted, they all work well in almost any type of setting.
Choosing the useful and elegant small home office desk is essential, even if you're wanting to save space at job or, most likely, in your at-home workspace. What characteristics do you need to keep in mind, though, when looking for the ideal workstation for your tiny space? While style plus functionality are always crucial, you must pay special attention to the proportions (especially the depth).
Purchasing a small desk for home offices is high on several people's "to-get" furniture lists, while more and more homes get workstations, necessitating modest work places for those PCs. As a result, there are a variety of small desk solutions for laptops, writing, and sometimes even roll-top tables. Little is ideal since it may be incorporated into a room, an upper platform, a preexisting office, or a mini corner.
Having a dedicated home office necessitates us, it is something we don't have in plenty in our current living arrangements. But, while we dismiss the concept entirely and continue working from our beds, try a more workable idea: the small desk for work-from-home space, a piece of furniture that will turn your WFH ideas into reality.
If you're eager to know which desks may be suitable for your current workspace, keep reading!
Top 35 Small Home Office Desks
There are small home office desks intended to fit into awkward spaces, multifunctional desks which fold up when not used, floating wall-mounted workstations, standing workstations, desks that transform into double-purpose dining tables, and the list goes on. We found a variety of the most attractive and effective at-home workplaces that can fit into a variety of small areas. Don't allow a lack of room to keep you from setting up a home office – keep scrolling to see the finest compact desk ideas for a boss-worthy arrangement.
1. Trio Supply House Folding Table Laptop Cart: Graphite
The small home office desk is a space-saving solution that offers a convenient setup for using your laptop or writing. It has a chromed steel frame that can be adjusted to a height between 26 and 35.75 inches. The unfolded panels provide an additional 14 inches of workspace and can accommodate laptops up to 16.5 inches wide.
The folded panels have a weight capacity of 22lbs each, while the middle desktop can hold up to 22lbs. The panels are made of MDF with a moisture laminate surface, supported by a powder-coated steel frame. The color of the cart is Graphite.
2. Trio Supply House Sit to Stand Mobile: Laptop Computer Stand
The Trio Sit-to-Stand Rolling Laptop Stand is a compact and portable option for those who need a laptop or writing setup in a limited space. This small home office desk has an adjustable height mechanism and a large tabletop with a tilt feature, which can be adjusted to your preferred angle for comfortable working.
To prevent objects from sliding down when tilted, the stand also comes with a safety edge-stopper. The sturdy structure is supported by a heavy-duty steel frame, and the non-marking locking casters allow for smooth mobility while maintaining balance.
3.  FENGE Ultralong Compact Desk
This small desk has a peculiar appearance. It is a small standing desk with most of the structure made of aluminum and iron, while a small portion of the desktop is made of particle board. It can be adjusted between 29.5" and 48", covering the needs of different users. This small standing desk is an excellent option for any workstation, and the additional Monitor Stand makes it even more attractive.
4.  The Office Oasis Premium Small Computer Desk
The next option is an extremely sturdy compact desk that will accompany you for a long time. The Office Oasis Premium Small Computer Desk is made from alloy steel. Plus, it includes cable organizers, allowing you to keep your workstation free of clutter at all times. The leveling legs will allow you to maintain the surface balanced, no matter the environmental conditions.
5.  Mount-It! Rolling Desk: Tiltable Desktop
The all-new Mount-It! Rolling Desk is an excellent option for laptop users. You will be able to move your workstation from one place to another without problems. Furthermore, the tiltable desktop will make it possible for you to modify the angle at which you use your laptop so you can keep an optimal level of ergonomics. It is also height-adjustable, allowing you to raise the surface from 26.25" to 37.75".
6.  Aoke CompactDesk by Wistopht: Programmable Keypad
This desk is developed by Wistopht, a popular company that focuses on the manufacturing of ergonomic furniture. This time, they've come up with a small desk that is height-adjustable, has a minimalistic appearance, and also includes a programmable keypad with four customizable buttons. Thus, you will be able to keep your workstation as intimate as possible with this desk!
7.  Aoke CompactDesk by Timotion: Basic Keypad
If you prefer something more minimalistic and simpler, this small work desk may be the best option for you. It includes a basic keypad, which you can use to raise the height level from 25" to 45" at any time. Furthermore, it can lift up to 270 pounds without problems. The electric dual-motor makes it one of the best desks for a small space on this list.
8. Benzara Compact Gaming Desk
Some people like to convert their workstations into a hub for all of their electronics. If that's your case, the Benzara Compact Gaming Desk might be your best option. It is affordable, and although it is not height-adjustable, it makes up for it thanks to the many extra features it includes, such as holders for headphones or cups, as well as a 1-grid design shelf.
9. SmartDesk Core
This small standing desk by Autonomous is built on a steel frame with rounded corners. It's paired with a top that comes in classic and extra-large sizes. Starting with the frame, the steel type used is SPCC. When choosing a frame color, you have the option of black, white, or grey. 
Additionally, when picking a home office standing desk for your needs, the minimum and maximum heights are usually a key part of the decision-making process. You may not be able to go as low or as high as the desk allows depending on your height, but you should know that the height range that you need is within the desk's maximum range.
10. ApexDesk CompactDesk: Touchscreen Control & USB Charging Port
This narrow desk includes a USB charging port and has a fancier design. It has a touchscreen control that allows you to modify the height from 30" to 47.7". Plus, it has a maximum load capacity of 130 pounds so that you can keep all your peripherals and accessories with you in the same place. You can take a look at some small space desk ideas to get some inspiration on how to arrange your workstation!
11. Northread Smart Compact Desk: Touchscreen & USB Wireless Charger
This small desk includes several features that make it an excellent addition to any workstation. It has USB ports and also includes a wireless charger, so you will be able to keep your phone, and other devices charged very easily. Furthermore, you can adjust its height from 27.9" to 45.6". You can personalize the desk with the 3 programmable settings it has available for you.
12. EUREKA ERGONOMIC 48" Electric Height Adjustable Computer Desk
The next narrow desk has a very minimalistic appearance, but, in reality, it's very powerful. It has dual-motor electric legs that will raise and lower the height levels very easily from 29.53" to 45.03". It includes an anti-collision sensor that will prevent it from bumping into objects whenever it is moving. It has an operating noise of fewer than 50 decibels. You won't notice when it is working!
13. Northread CompactDesk: Programmable Keypad
Here we have another variation of the Northread CompactDesk. It is available in black, white, and walnut. Plus, it now has a height-adjustability range that starts at 26" and goes up to 46.7". The programmable keypad includes four customizable settings that you can play around with whenever you want to have a better experience with your new small desk.
14. Northread Standing Desk Pro: Dual Motor
This is an excellent small home office desk for any workstation. It is height-adjustable from 25" to 50.8" and also includes four memory buttons for you to personalize it even further. It has a load capacity of 220 lbs. The frame is made of iron, so its durability is more than assured.
All of the above desks are available at a special pricing through the Autonomous Employee Purchase program. Get them today and start improving your workstation!
15. Trio Supply House Compact Computer Cart With Storage
The Compact Computer Cart is constructed using robust engineered wood panels that have a moisture-resistant PVC laminate veneer and a scratch-resistant powder-coated steel frame. The position of the adjustable shelf can be modified to be placed in the center, left or right of the desktop.
Additionally, the small home office desk has a slide-out keyboard shelf that is equipped with a safety stop, a side media rack for storing CDs or DVDs, a bottom accessory shelf, a large bottom shelf that can accommodate a CPU and its accessories, and large double-wheel non-marking locking casters for easy mobility. The desktop can bear a weight of up to 100lbs, while the shelves have a weight capacity of 30lbs each, and the keyboard shelf can hold up to 20lbs.
16. Trio Supply House Computer Workstation Desk: Woodgrain
The small home office desk is both functional and stylish, with a blend of traditional craftsmanship and modern design. Constructed from durable engineered wood panels with a moisture-resistant PVC laminate veneer and a scratch-resistant powder-coated steel frame, the workstation is simple yet sturdy.
It features a keyboard shelf, adjacent shelf, and utility drawer that slide out on tracks with safety stops, and can hold up to 30lbs each. The roomy desktop can hold up to 80lbs, and the workstation comes in a wood grain color.
17. Sauder Beginnings Computer Desk
This computer desk sticks out from most compact office desks thanks to some unusual design choices. A raised mini desk rises from a small drawer at the bottom and connects to the corner of the main desk. 
It's an unusual design choice because it's difficult to reach from a seated position, but it can be useful for decorating or storing papers. The raised desk can also be used to keep a printer or raise a monitor. 
In addition, the space between it and the floor-based drawer is large enough to accommodate a small desk for home spaces. Alongside your keyboard and mouse, the main desk incorporates a roll-out shelf. 
This main small home office desk is 27.5 inches wide, with nearly 25 inches of legroom up to the roll-out shelf's base. Although the desk weighs only 14.6 pounds, you may want to disassemble it before transferring it. 
18. New Semester Study Desk
The Study Desk from Baxton Studio is small and elegant with a lovely finish that adds a sense of sophistication to an otherwise monotonous and crowded area. 
This small desk setup is both inexpensive and elegant, making it ideal for late-night study sessions. Two drawers are included for holding books, paper, pens, and other necessities. 
19. Bell'O CD8855 Computer Desk with Keyboard Tray
BellO's translucent small home office desk has a black liner and is a modern take on the standard computer desk style. The legs, which curl past one another in a crisscross pattern rather than being panels that cover anything underneath the desk, are also beautiful. It's one of the better narrow desks for modern workspaces, and it looks fantastic in a room with plenty of natural light. 
You don't have to worry about breaking the desk or shelf because it's made of tempered safety glass. Its steel frame adds to the durability, and the whole device is scratch-resistant.
The sliding keyboard shelf is attractive; however, it cannot support a lot of weight. It can only hold 15 pounds, which is sufficient for a keyboard and mouse, but it means that you shouldn't lean your entire body against it.
Moreover, its main desk is 31.5 inches by roughly 19 inches and can hold 125 pounds. There's also a footrest in the form of a small bar that runs across the back of the small desk for home office spaces. 
20. Modern Small Work Computer Desk
When it comes to the style of this compact desk, the phrase "minimalistic" comes to mind. The basic frame, on the other hand, manages to cram a lot into a small space. A tiny storage unit on the left-hand side, in addition to the normal computer desk, can be used to hold stationery and any other objects you wish in your workplace. 
The small home office desk itself features a scratch-resistant finish, while the four shelves provide storage. It's made of MDF and is rather durable, although it may use a slightly stronger frame behind it. 
However, you do receive a width of 47 inches and a length of 19 inches. It's 28 inches tall, so there's plenty of room for your legs. There isn't a sliding shelf for your mouse and keyboard, sadly. 
This small desk for small spaces does require some assembly; however, it comes with all the essential components as well as an instruction sheet. 
21. Salina L-Shaped Desk
This small L-shaped desk fits neatly into the corner of an office, so you don't have to worry about it taking up too much space. To maximize your space, you can also slot four of these together in a cross-shape design. 
The design of this compact office desk isn't very surprising, though the curve on the right end is a pleasant touch. It includes a lot of leg area, as well as two shelves on the right side. This narrow desk has pillars running through it, giving it an attractive appearance. 
Its color options are black ebony ash, dark russet cherry, and white. Grommets are also incorporated into a far corner and the left-hand side, allowing you to hide those annoying cords. 
The small home office desk is made of MDF and weighs 70 pounds. Each side of the "L" form is more than 50 inches long with some overlapping where they meet in the corner. It also has enough legroom with a height of 28.31 inches. 
22. Whallen Newport Wood and Glass L-Desk
This compact desk, like the Bell'O desk above, has lovely, curved legs that truly help add to a room's aesthetic. Though it looks great squeezed in a corner, you could choose to use it as a small office centerpiece due to its lovely design. The solid wood end legs are curled in a Z-shape, with a black metal frame that perfectly complements the natural aesthetic. 
Whallen's desk is made of black tempered glass, which provides a smooth, non-see-through surface. It's also heat and stain-proof, so you don't have to worry about causing any damage if you forget your coffee coaster in the morning. 
Each side of the L measures 61 inches long, though there is some overlapping where they meet. It also stands 30 inches tall, providing greater legroom than most tiny office workstations. The desk has a one-year manufacturer's warranty and weighs 83.78 pounds. 
23. Space Saver Computer L Desk
There's a lot going on here, which makes it one of the most adaptable small desks with drawers on the market. It has a corner-mounted shelf that is suitable for a printer or monitor, in addition to the usual space-saving benefits of the L-shape. A sliding keyboard shelf is also located on the left side of the desk. 
Beyond that, at the bottom, each of the four wooden supports are split into two legs. Although stability should not be an issue, if you want to extend your legs out, you may find that these legs take up a little too much space underneath the desk. 
Even though the desk appears to be constructed of mahogany, it is actually composed of fiberboard. As a result, it's not nearly as durable as the finish suggests, but it can be enough for everyday office use. 
The main side of the 'L' is 41 inches long, while the smaller side is 10 inches short. A handful of protective screens run along the bottoms of the desk as well. 
24. Leather Bound Office Desk
Designer Kensaku Oshiro was inspired by the Japanese notion of 'iren,' a motion that provides total harmony between symbols. The result is a small work desk with drawers with a harmonious design and useful details. 
This desk's split surface may overlap with a simple movement to expand the workspace. Its storage, recharging station, and USB are buried in a leather-bound metal box. The desk is also available in a wall-mounted version with built-in LED office lighting, and the softly curved work surface is created for a more comfortable arm posture. 
25. Poly and Bark Desk
You can't get much better than this small desk if you're searching for a no-frills compact office workstation. The legs have an unusual wire share with one end starting from the underside of the desk, curving around to form the foot, and then connecting back to the desk. Given the bent feet, it's a novel design choice that gives the desk a surprising degree of solidity. 
Poly and Bark's desk is made of fiberboard, albeit it has a lovely melamine veneer. It has a 40-inch by 19.8-inch footprint and 29.5-inch legroom. Because of its basic design, it weighs just 30 pounds, so you shouldn't have any trouble moving it if you find its current location unattractive.
26. Standing Desk Converter by Mount-It!
You can work swiftly and conveniently whether sitting upright or sitting with the solid wood standing desk converter. It is self-contained, which implies it does not involve any drills or complex installation. For added stability, this desktop riser features a broad base. The height-adjustable display arm allows users to use a screen with full mobility as well as optional height adjustment.
27. Electric Monitor Riser by Mount-It!
With our motorized standing desk converter, you can go from being seated to standing in moments. You can develop a healthier and more comfortable workplace environment by improving your posture. You also don't have to lift your workstation, unlike some manual standing workstations on the marketplace. The pedestal of this small desk is raised in seconds by its strong engine.
31. Foldable Desk by Linon Coy
This Target bargain packs back and stores back in a wardrobe underneath a bed, making it an easy choice for everyone who wishes to transform their room into merely a bedroom whenever the weekend arrives.
32. Tilden Desk for Small Spaces
This small desk is from Pottery-Barn Teen, but it really is a wise option for all generations (it's built of real hardwood). And obviously, it's attractive, but it is also Greenguard-Gold approved, which means it's devoid of dangerous substances. It comes in two colours: white and dark wood.
33. White Prepac Large Suspended Desk
This narrow desk can indeed be installed at any elevation, providing a work area when needed and closing to free up room when not. This small desk has you equipped if you really need a homework desk in your dining area, a study center in your room, or a telephoto area in your tiny apartment.
34. Drop-Leaf Style Table
Whenever you need extra room, this dropping leaf table top opens to rest flat against the wall, which would be a real plus if you live in a tiny apartment and need to transition between workplace to eating area to lounge room to bedroom all together in the same workday. We emphasize the bigger version, but if you still need a smaller desk, you'll be delighted to know that this is also available in a smaller size.
35. Buylateral corner workstation with a hutch
With this tabletop along with the hutch set, you can turn any nook into a professional office. The cupboard not only offers desktop space, and it also has an open shelving on the lower portion of this desk. And there's a drawer on top of it? This small desk has tons of storage. It's available in both white and black.
Guide for Choosing a Compact Desk for Home Offices
Do You Mostly Work on a Laptop?
Laptops, by definition, take up less room, so a small computer desk is ideal. If you're working with a desktop or multiple monitors, you need a workstation that's longer and broader to accommodate cord management, as well as a nightstand with a keyboard tray. 
Do You Work with Lots of Files?
You probably need a space to stack, categorize, and store your paperwork, as well as a location to keep your writing utensils organized (like a drawer). Additionally, you should consider an office desk height that allows you to stretch your arms while working. 
Have a Sense of Your Desk Shape
Consider this issue with your compact desk ideas. After you've determined the size of the space you are working with, consider which desk shape works best. 
In a small office, for example, an L-shaped desk could be used to optimize a corner. Perhaps you require something even smaller, such as a corner desk. 
A U-shape desk, on the other hand, may be appropriate for a large office with a lot of surface space. Get a firm grasp on the desk shape and layout you require, as this could have an impact on the rest of the office furniture you bring in. 
Consider Your Storage Needs
It's time to think about storage now that you've figured out your small home office desk space, size, and style.
First, consider whether you need a small desk with separate open storage or one with drawers. 
If you have a small office, for instance, you might want to look at ladder desks, which give vertical storage while saving horizontal and floor space. Similarly, if your office is small, you may want to consider a console-style desk, which takes up less space. 
Ergonomics
Let's take a look at your working style because how you work affects the small home office desk you choose. First, do you prefer to work standing or sitting? 
If you want to be active rather than sit for long periods, a standing desk that can be adjusted up or down could be ideal for you. A treadmill walking desk, in the same vein, can be a terrific solution. However, if you want to sit and relax while working, make sure you choose a home office desk with enough legroom to accommodate a large, comfortable desk chair.
FAQs
Question: Is it true that corner workstations save space?
Answer: Instead of just having a regular computer desktop in the center of the room, which prevents you from fully utilizing the space around it, a cornered desk would fit perfectly into the room's edge. This helps free up precious space that can then be put to better use with other pieces of furniture.
Question: Why are tiny workstations preferable to larger ones?
Answer: The greatest tiny desks involve almost no assembly due to their simplicity. If you may not need a constant office, workstations that unfold or roll away are great, particularly in a space that serves multiple purposes, such as the lounge room.
Question: Why is it vital to have space-saving home furnishings?
Answer: Mess and ambiguity can make your house look claustrophobic. Using multipurpose furniture, limiting the quantity of home furnishings you have, and maximizing the amount of room you possess can all assist to make a small living space seem larger.
Conclusion
Because you're sitting at your desk for most of the day, a desk is a vital aspect of your office setting. If you make the wrong decision, you can be stuck with an expensive office desk that you hate until you can afford to replace it. 
When numerous people work in the office, L-shaped desks fit nicely into corners, allowing you to maximize your floor area. We hope this has given you all you need to know about small home office desks!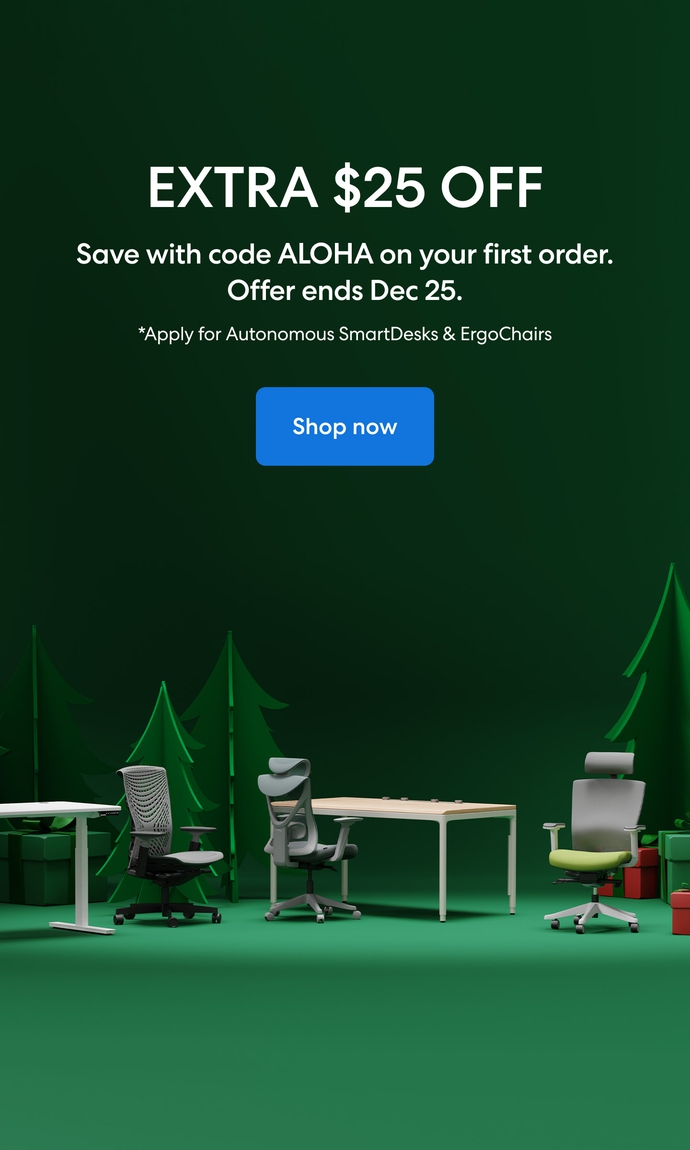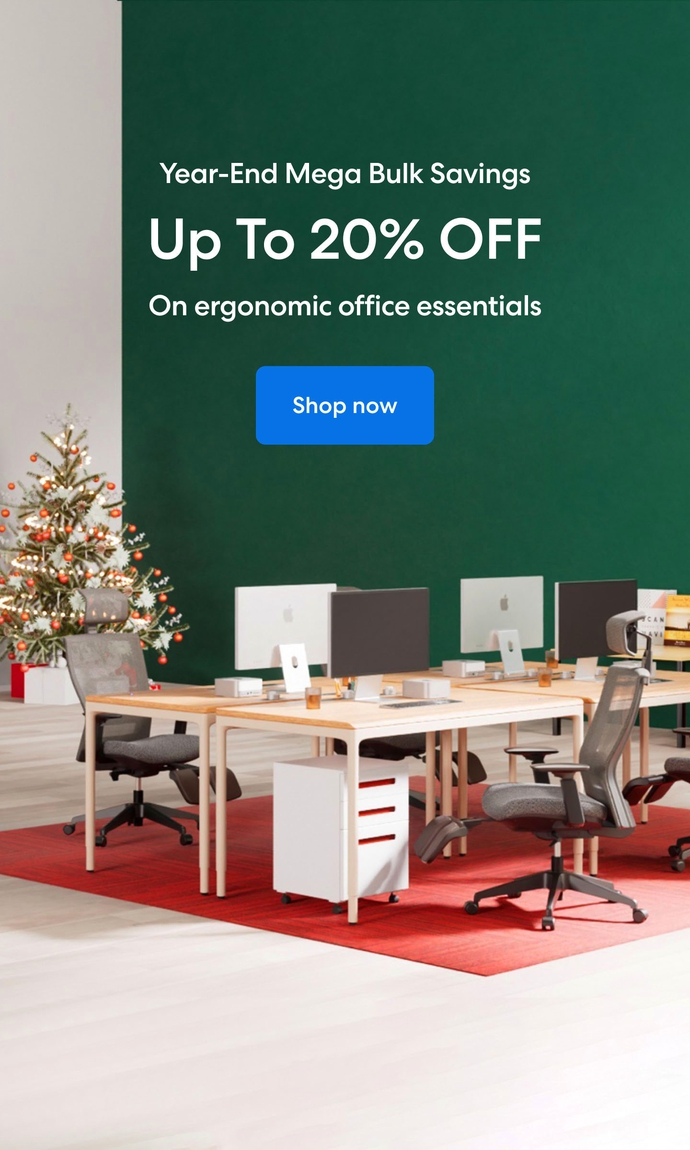 Subcribe newsletter and get $100 OFF.
Receive product updates, special offers, ergo tips, and inspiration form our team.