Remote Working
Top 10 Tools for YouTubers and Influencers Work Effectively

Autonomous
|
Jun 4, 2020
5,690 Views
YouTube dominates the video streaming industry, and that is not going away soon. Businesses know this fact and have turned to influencer marketing to reach out to their prospects. If you are an influencer working from home due to the COVID-19 pandemic, you need to use the best desk setup to protect your health. Besides, find and use other amazing tools to make videos that make your audience to skip ads to watch for you to thrive. Here are the top 10 must-have tools for you.
Digital influencer marketing is a cost-effective way of creating a broad and reliable audience. Even though the number of successful YouTube influencers is increasing, many businesses that lack the must-have tools are facing tough times right now.  Due to the COVID-19 pandemic, social media influencers are working from home where they are less likely to meet other professionals within their niches with ease. Besides, they have limited access to information on how to find and use the tools that they need to stand out in the marketplace. If the remote workplace lacks a perfect desk setup like the ones that you see in the traditional office, your productivity is likely to suffer. However, you need many others to achieve your marketing goal without struggling. Read on for the top 10 must-have tools for influencers like you who are working remotely.
1. Computer standing desk
Your workplace environment plays a central role in your productivity. It may not matter whether you have a computer standing desk or not if you do not arrange it properly. Since your productivity begins at the desk, be sure you opt for the perfect desk setup that guarantees incredible productivity. You can reshape your standing desk based on your needs to reduce stress, combat weight gain, prevent cancer, and deal with other common health problems. Overall, the ideal standing desk setup should be simple, have small accessories, and be well lit. Besides, it should be designed so that you can switch easily between a monitor and a laptop.
2. LED lamp
The ideal office setup should have an adequate amount of light. Otherwise, you may have eye problems. At the same time, inadequate light can have an indirect negative impact on your productivity. What's more, you need energy-efficient bulbs to create explicit and alluring video content for your followers and fans. 
A LED lamp is sturdy and durable, ecologically sound, and able to work instantly. With the incredible benefits that this fantastic technological advancement comes with, once you buy a LED Lamp, you have nothing to worry about as you upgrade your office. 
3. Awario
When you work from home, you need to remain in touch with other relevant influencers in your niche. If you do not know if some suit your needs, do not worry. Use the advanced social listening tool to monitor the activities of influencers on the top social media networks, including YouTube, online forums, and blogs, to identify their brands. You can use it to find the relevant niche influencers and brand advocates. To get your brand advocates, monitor the most active users who engaged with your brand. You can also monitor industry keywords and your brand's competitors in the flexible office space to get the list of your niche influencers and engage with them.
4. TubeBuddy
TubeBuddy is a must-have for all YouTube influencers. You need organic traffic to be able to reach hundreds of thousands or millions of people online. If you are starting and are considering ignoring this free browser extension or another alternative, you are on the wrong. There is no better way to optimize your tags, thumbnails, descriptions, and titles of your channel for search than use this efficient SEO tool.
5. Camtasia
Camtasia is your ideal video editor and screen recording tool. Many times, you will be expounding on how to achieve a particular goal on a computer. But as you do this, you should never capture your screen. If you do, everyone will consider you as unprofessional. With Camtasia, you record your screen and then make edits and add the right effects. Better still, this tool has animations, several interactivity features, and a green screen function.
6. Keyword Tool
The keyword tool plays a central role in the optimization of your YouTube channel. It can suggest for your keywords that you need to use in your tags, titles, and descriptions to be able to rank well in search results. Without this tool, no one may ever organically find your great videos. As such, creating great content without paying attention to SEO is a waste of time.
7. Social Blade
Social Blade is a powerful must-have tool that influencers working from home need to consider. One of the reasons you may find it useful is its ability to track various statistics on all the top social media channels like Twitch, Instagram, Twitter, and YouTube. You can use it to track your stats and that of your competitors. This tool allows you to compare between one and three channels simultaneously. Rely on it to develop effective strategies to beat your competitors within a short time. 
Social Blade also provides great tutorials for all YouTube creators. As such, you can use it with ease despite your level of experience and be more productive.
8. Woobox
If you want to join the league of successful Youtube influencers, you have to promote your quality content on popular social media channels. Many people love to use it to set their videos on some Facebook tabs. If you use Woobox, you can expose your featured content to a broader audience than many of your competitors.
9. Video camera
Choose any video camera that guarantees you top quality images. Many influencers consider Canon 80d as the best camera for the people who are serious about getting the best quality. It has an enhanced headphone jack, time-lapse mode, quick autofocus, and much more.
10. Camera remote
A camera remote is a super impressive must-have tool for influencers working from home. When you are filming, you do not need to struggle to control your device from a distance. But you cannot achieve that unless you have an efficient camera remote. Other than the comfort, it ensures you do not lose your messaging or use too much energy as you work in your perfectly adjusted standing desk.

Conclusion
If you want your channel to make a significant impact on the market, ensure you upload videos with a good reason or strategy. But you can take your publicity to the next level by using the above top tools. You don't have to incorporate all of these killer tools into your social media growth strategy today, but I recommend using all of them over time.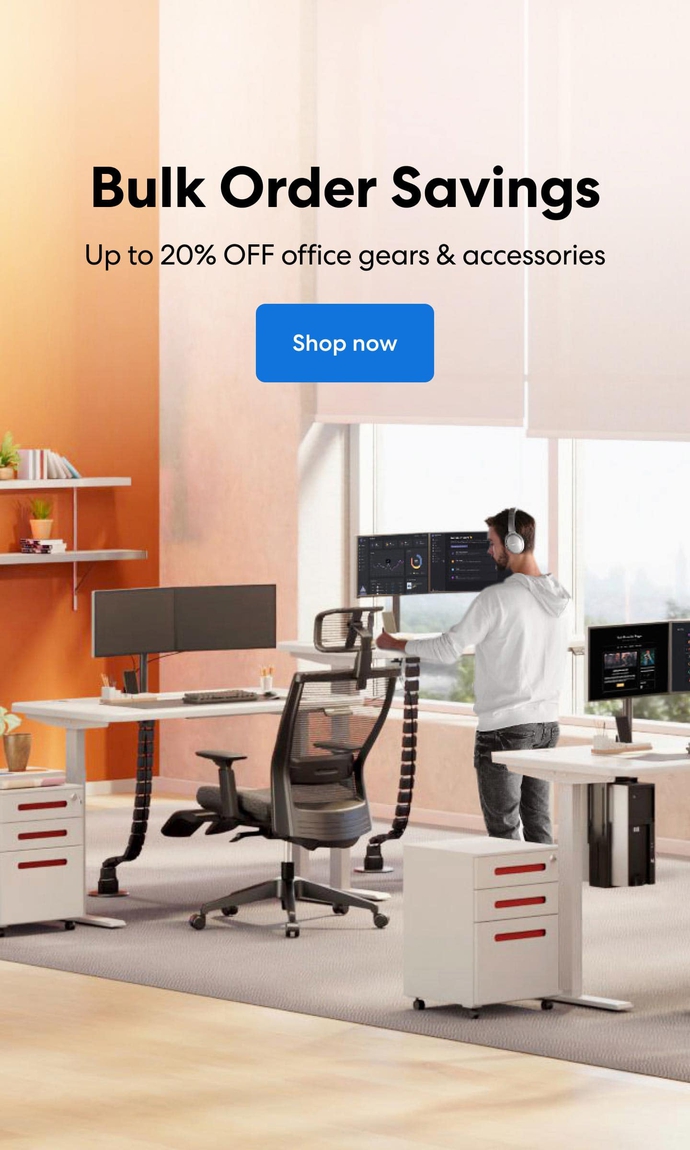 Subcribe newsletter and get $100 OFF.
Receive product updates, special offers, ergo tips, and inspiration form our team.