1. What Are Productivity Tools?
If you Google for productivity tools, managers find several software options available for their team. These are platforms and apps that are specifically designed for remote managers. The best work productivity apps allow managers to assign work, create schedules, and manage their employees in an environment that simulates a traditional workspace. 
2. Why Are Productivity Tools Necessary in the Workplace?
Managing workers remotely is a difficult task. In the absence of an office, managers cannot physically check up on their employees.
This is a problem when trying to ensure that employees are working productively and not wasting time. Productivity tools in the workplace allow managers to oversee their employees' work while still accomplishing their tasks. 
3. How Do I Set-up My Employees for Success When Working Remotely?
Remote working is becoming more common across the globe. To many managers, this is a new territory. It is a learning experience for both you and your employees. With some experience, you can begin to understand what works for you and your team—no matter the industry, five common strategies that work for any remote worker and manager. 
First, talk to your staff about your expectations and remind them often. Employees need to understand what is expected of them. This can include when they log-on in the morning, how long it takes them to respond to emails, or what time they log-off each day.
Be flexible. An employee's personal life is inevitably going to get in the way at some point. Be flexible and be ready to adjust when this happens. 
Be organized. Working remotely takes a different level of organization. At any time, your phone can ring, or an email can come in that takes you off guard. Organize your office and your schedule so that you can adapt as needed. Remote employees tend to have a more autonomous work style so that queries may arise that surprise you. Keeping yourself organized can keep everyone on track. 
Focus on communication. Remote working often means you are not seeing your employees face-to-face. This removes the ability to read a person's body language and facial cues. Missing these elements can make communication very difficult. Put an emphasis on communication and feedback with your employees. Encourage them to ask questions and keep in contact with other employees. 
Outline and track your staff's work and progress. Keep an eye on your team with office productivity tools. Giving your staff a detailed outline of their work tasks and managing their progress is key to your team's success. 
Provide personal productivity tools. Many remote workers appreciate a certain amount of discretion in their day. Sign them up for personal productivity tools where they can manage specific portions of their workday. 
4. What Are the Best Productivity Tools for Remote Managers?
The best productivity tools for remote managers are somewhat subjective. Each manager has their style, so what works for one may not work for another. Whether your goal is individual employee development or scheduling management, there is the right productivity tool for you. 
Productivity tools that remote managers may find beneficial.
Scheduling software is vital for managers who need to track and plan for their employees' whereabouts. Software, like that available from GoToMeeting, is an excellent productivity tool for managers with a dynamic workforce. It is especially helpful when managing shift work, planning team gatherings, or organizing meetings with outside clients. 

Tech support is another essential component for productivity tools but is often overlooked. Your employees may be working productively only to be slowed down by technical problems. Websites like ConnectWise Control Support provide round the clock solutions to remote workers. They can log in to computers remotely, even when an employee is unavailable. Getting your team back on track as quickly as possible is an essential factor in productivity. 

Some remote managers like to have their employees check-in at the start and end of their workday. Attendance Bot is a software designed to do just that. Managers can set-up their platform to be autonomous, so employee tracking is done without daily oversight. When employees log-on late or leave early, managers are notified. Managers can save time because they do not have to check up on each staff member manually.

A big part of managing employees is managing their individual needs. Staff members often have personal requests, need time off, have HR-related questions, or need guidance. Office Amp is a human resources productivity tool that manages all employee needs in one space.

Managers can set it up to automatically direct messages to appropriate personnel, meaning less time is wasted trying to connect the right employee to the right manager. 

Some remote managers are required to oversee the expenses of their employees. When employees can charge costs to the company, need to be reimbursed, or have an expense account, all of these purchases need to be tracked. Instead of manually tracking down and verifying each expense, productivity tool websites like ExpenseTron oversee these details. When set up correctly, it can notify managers of questionable expenses and tally how much each employee is spending. 

Remote working can be very difficult for fostering a team environment. Workers can feel isolation, or as though they work as an individual rather than as a team. When your workers are in this mindset, productivity can be dramatically reduced. Creating a team environment is essential for combating these issues. Software, like those offered through Donut, focuses on creating a team environment. It is proven that when employees feel like they are part of a team, they are more likely to have higher productivity and work for the company long-term. 

In the traditional work environment, top performers are often recognized and rewarded. However, working remotely can remove this facet entirely. This is unfortunate because when good workers are identified, they tend to perform even better. Additionally, underperforming workers are motivated to perform better. The productivity tools offered by Bonusly creates a system for good workers to be acknowledged. Managers can set their platform to measure and display their companies' productivity metrics for all employees to see. 

Employees are often required to submit several assignments to their managers. Digital drop boxes are an essential office productivity tool. When a manager oversees several employees, it can be challenging for them to organize all the documents in one place. Websites like Box use digital drop boxes as a useful productivity tool for managers to keep their records organized. 

One-on-one meetings are an essential part of the manager-employee dynamic. While this is true in traditional work environments, it is even more necessary for remote workers. Without one-on-one video meetings, employees can get lost in the daily shuffle. Their needs can go unaddressed, and they begin to detach from their team. The website, Lighthouse, is a productivity tool that encourages managers to talk to their employees one-on-one. It gives managers speaking points and coaching guidance to improve their management style while meeting their staff's needs. 

Career development is another essential need for employees. Employees are always thinking about their career development. Employees are likely to work towards the next step of their career, whether their manager is involved or not. The productivity tools offered by Fuel50 coaches managers on how to foster the career development of their employees. It gives employees the change to plan out and explore options for growth within their current company. 

Many remote managers are also in charge of hiring. Hiring remotely can be a challenging prospect. Without meeting in person, a manager can miss social cues and body language portrayed by the interview candidate. The productivity tool from ClearCompany works to help managers hire with confidence. It can automatically release job postings on numerous websites. It can also automatically sort through applicants so poor candidates are filtered out. This gives managers the confidence that their new hires can work well with their team while giving them more time to get their other tasks done. 

Video calls are an essential component of remote working. Companies like Dial-pad specialize in video calls and remote employee connections. Video calls help to simulate the traditional work environment where another employee would be summoned to join a discussion when necessary. 

Brainstorming is an integral part of the workplace. Often, employees come up with some of the company's best ideas because they know it so well. Online brainstorming websites like Mural are a productivity tool that allows for a collaborative whiteboarding session. 

Remote managers should try to embrace group gatherings. Employees are social people, so giving them a chance to talk together about non-work-related subjects can improve productivity. Websites like Zoom are known for allowing managers to have all of their employees meet in one virtual place. 
5. What Are the Best Apps for Work Productivity?
5.1. When I Work
This app works well with all smartphones, making it a popular choice for many remote managers. It works well for managers of contract employees because schedules are managed in real-time. Any changes are sent out through notifications, so employees have all the pertinent details at their fingertips. Also, managers can set the program, so any changes need their approval.
When I Work
The app provides excellent customer service for its users.
Its smart functions can be automated, so managers never double book employees or set them up for a meeting during their requested time off.
Some users feel it could be more user-friendly.
Some users have reported technical bugs.
5.2. Skedulo
This app is meant for teams who work in multiple places. It allows managers to schedule which employees need to be at any given time, including a job description. Managers can upload information like calendars, instructions, or designs, so workers have all the necessary information. It even allows workers to upload pictures of their work in real-time so managers can oversee the project. 
Skedulo
The app is user-friendly.
Does an excellent job of tracking employees on many different job sites.
Some users say the drag and drop option is finicky to use.
App has lots of pop-ups that can be annoying and distracting.
5.3. Toggl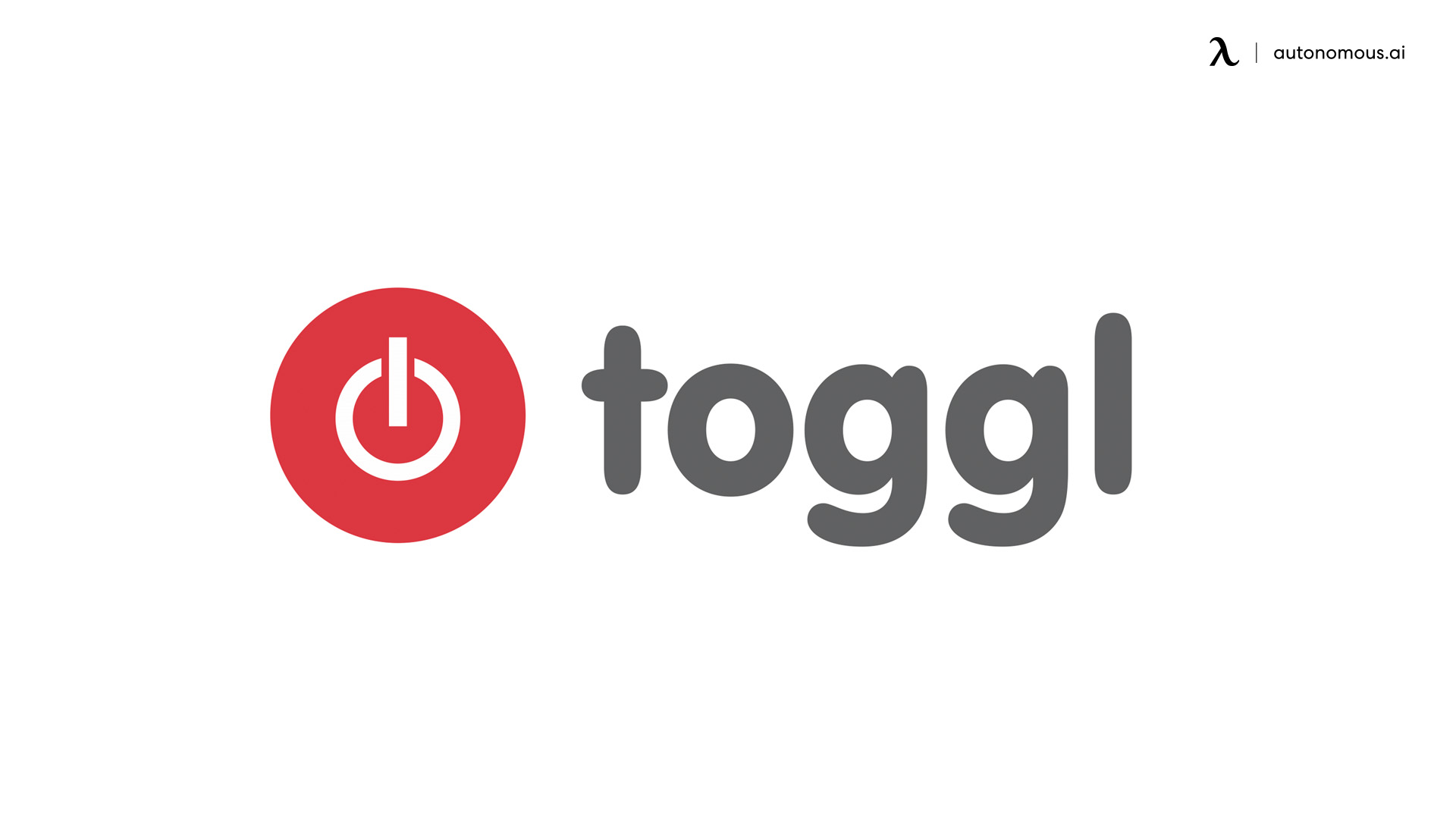 This app tracks how much time each employee is spending on a particular task. This productivity tool can shed light on exactly how long they take versus how long they should take. It also shows managers and employees ways they can alter their work processes to increase their productivity. 
Toggl
The app is customizable for different workplaces.
App tracks both individual tasks and big tasks.
Tracks individual tasks and big picture items.
Difficult for mac users.
The free version is much less helpful than the paid version.
5.4. 15Five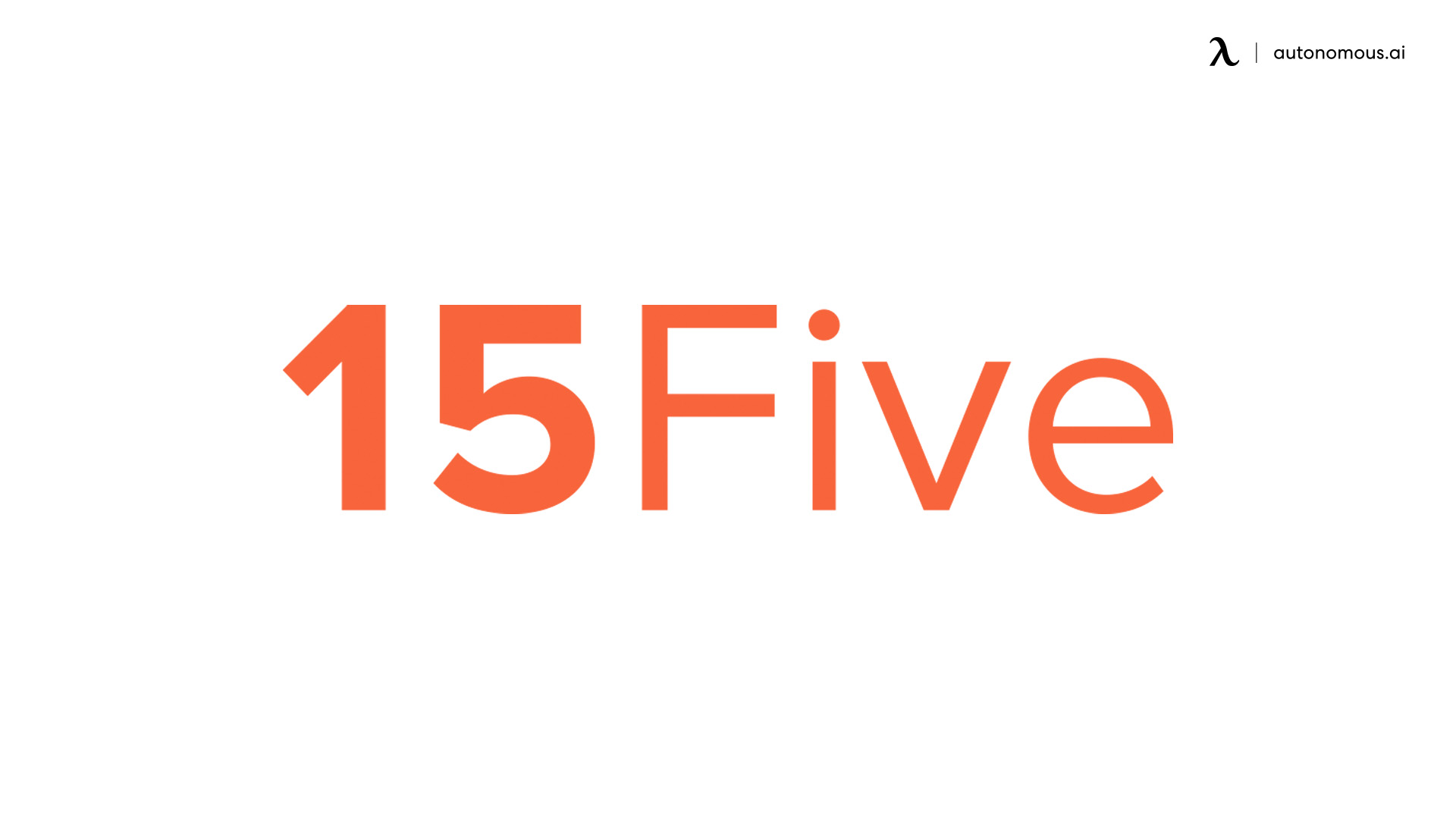 This app is an easy-to-use application that both employees and managers can benefit from. Given the current situation of work from home, it allows for easy communication. 15Five allows managers to organize and facilitate weekly check-ins with employees and it offers both managers and employees the ability to have an open dialogue with one another. It is an efficient way to boost employee engagement and productivity.
For businesses that are on-the-go, 15Five is a productivity tool that would benefit the company. This app aids everyone and allows for recognizing teammates that do a job well done, at the same time assisting managers in pinpointing areas of improvement and development.
Toggl
Has features that promote career development for staff.
Improves communication at all levels.
Difficult to find previous comments on employee's work, more used as a real-time function.
No place for only managers to compile info on the staff.
5.5. Slack
Slack takes employee messaging to the next level. It allows for quicker response than email and is much more organized than texting thanks to its various channels and categories. The app offers multiple application integrations that allow for maximum productivity and integration.
The chat organization allows staff to start easily and efficiently find and refer to discussions had. Within the application, there is the function of being able to easily collaborate with colleagues, generate checklists for productivity, and in real-time share files.
Slack
Has dark mode so the employee can chat as they would at work (sending emojis or gifs or videos).
Bots are used to keep track of employees for things like vacation time and breaks (google calendar).
No specific notifications, so have to check messages in each category manually.
Chat software is straightforward to use.
Final Remarks
With the use of apps and online productivity tools, remote managers can effectively oversee their employees' activities. As technology advances, managers have more opportunities to replicate traditional work environments for remote workers. Though it may take some getting used to, remote managers can successfully manage their team to produce high-quality work. Don't forget to provide them the suitable and high productive smart office tool like a standing desk and an ergonomic office chair to help boost their work from home performance.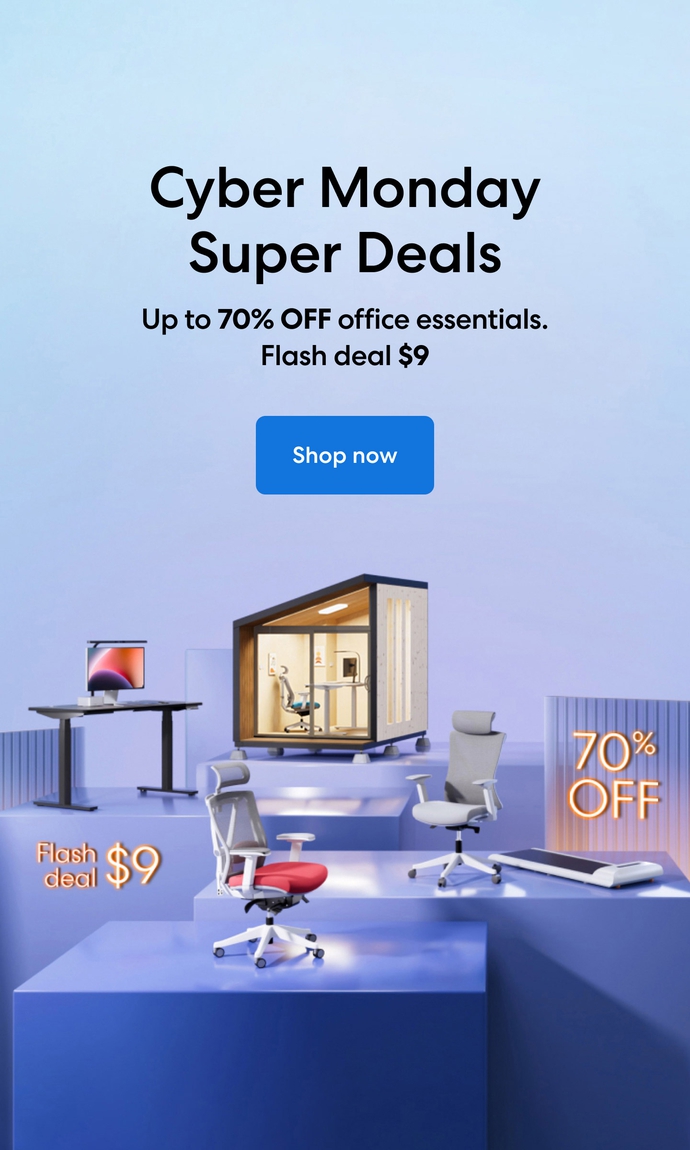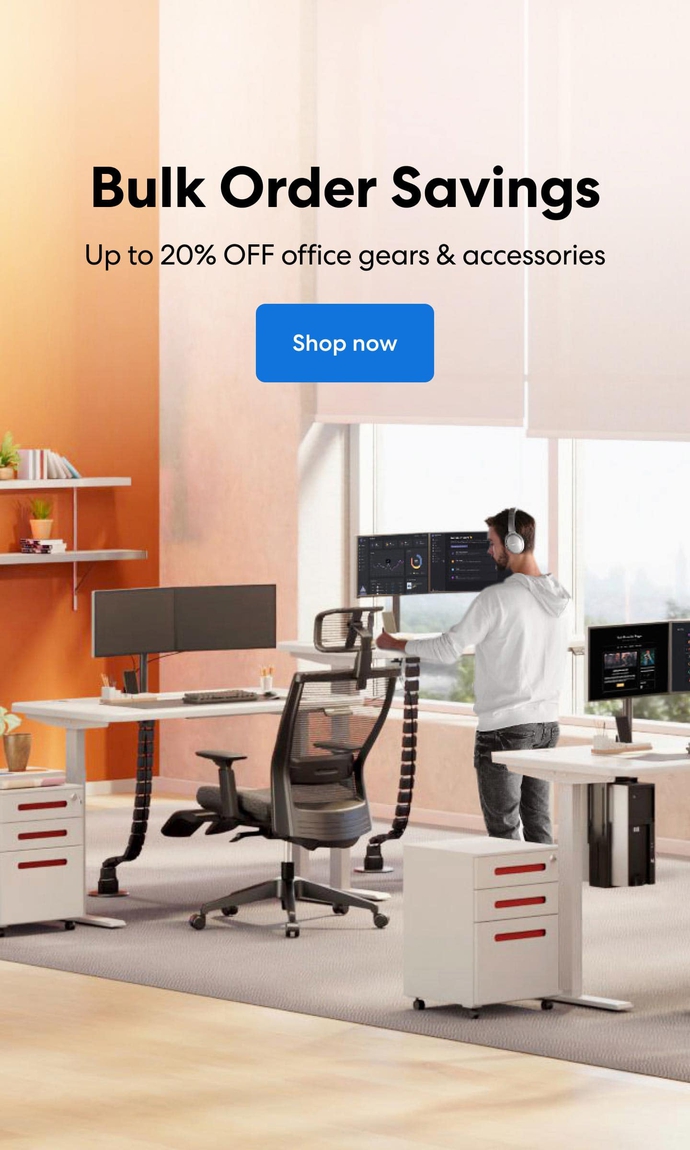 Subcribe newsletter and get $100 OFF.
Receive product updates, special offers, ergo tips, and inspiration form our team.