Reclining desk chairs are a great addition to any home office. They can be used as a computer chair, reading chair, or desk chair. The ability to recline adds a feature that is not found common amongst most ergonomic chairs. It is a feature that adds a lot of comfort and helps relieve back pain, as you can lean back and relax if your back or neck becomes tired. There are so many reasons why you may need a reclining office chair with leg rest. With so many options available to choose from, it can be challenging to find the right reclining desk chair for you. Listed below are some of the best desk chair recliners available.
Benefits and Downfalls of Reclining Chairs
A reclining chair is a great investment should you find that you suffer from back pain while sitting or even pain in your feet or legs. The best ergonomic reclining chairs are specifically designed to provide you with the most comfortable experience while also alleviating any sitting related pain. These chairs are not without fault, though, and also have some cons. 
Pros of a reclining desk chair
Improved Posture: The design of a reclining office chair provides additional support to the user's back muscles and spines. It also includes various ergonomic features that support good sitting posture.
Increased Comfort: Sitting for long hours can be extremely uncomfortable and tends to limit how long you can work. Adding a reclining chair to your desk can improve your concentration and hack productivity as they are more comfortable than regular office chairs.
Ergonomic Design: Reclining chairs tend to consider ergonomics much more than a standard chair. As such, they are made to support the entire body of the user, whether they are sitting upright or leaning back.
Cons of a reclining desk chair
While these benefits do sound great, there are some cons that are associated with reclining desk chairs. These cons are:
Usually Expensive: Purchasing a reclining office chair is often more expensive than a regular version. This is for a good reason, though, and there are some relatively inexpensive options available.
Limited Color and Material Options: Some chairs are available in various colorways and even different materials. Reclining desk chairs tend to be very uniform, with not many customization options available; there are some exceptions to this, though.
The Best Reclining Desk Chairs to Consider
With so many chairs available, choosing the right one for your specific needs can prove to be challenging. An ergonomic reclining computer chair usually is not cheap; as such, you want to purchase the best option for you. We have taken the liberty of forming this list of the 15 best reclining ergonomic desk chairs for you.
1. Autonomous MyoChair
Autonomous MyoChair is great for any workspace. It has a sleek design that is able to fit into any area you choose. The design of the chair also provides support to your back and has the reclining feature and footrests feature too. In particular, the chair is entirely adjustable and also relatively inexpensive, making it one of the best reclining desk chairs that you can purchase for under $500.
2. Autonomous ErgoChair 2
The Autonomous ErgoChair 2 is considered by many to be one of the best ergonomic chairs available. Moreover, this chair is designed with functionality in mind, meaning that it uses high-quality materials and employs an adjustable system. Included in this chair are foam seats; these improve the chair's comfort factor and assist in reducing back pain and enhancing sitting posture. The flexible lumbar support system makes reclining seamless and easy. A handle is provided so that you can manually select how much support you wish to receive from the chair.
3. Respawn Reclining Office Chair
This is an excellent option for anyone who wants a reclining office desk chair that places emphasis on its ergonomic design. It has been designed such that segmented padding has been placed in areas of the chair that provide the most support to you. This makes for a very comfortable option that reduces pain and improves posture simultaneously. The chair has the ability to recline between 90 and 155 degrees with an extended footrest. An excellent option for a multitude of reasons, it can be used for working or even gaming.
4. Killabee Reclining Office Chair
A retractable footrest is included in the design of this ergonomic chair. The chair is entirely adjustable, allowing you to individually adjust different parts of the chair to your specific needs. This adds some comfort to the chair as it can be set to optimize your sitting experience. For even more convenience, the armrests and backrest have been made thicker to be able to provide more support than other options. The chair even has a massager included in its design so that you never feel any fatigue. Should you purchase this option, you may never want to get up again.
5. Flash Furniture Reclining Office Chair
Upholstered leather is incorporated into the design of this eye-catching option. Its ergonomic design means that adjustments can be made to its various features, including the reclining feature. Padding is supplied in ample amounts to ensure your comfort while using the chair. The chair's swivel feature also allows it to move with ease, giving the user complete control over their movement.
6. Von Racer 360-degree Reclining Office Chair
This reclining ergonomic desk chair allows for a user-friendly experience that is also pretty comfortable at the same time. An electric massage has been incorporated into the chair's design to reduce fatigue and keep the user comfortable. The chair has a reclining angle of 135 degrees and has a locking system so that the chair can remain in a reclined position should you want it to. Thick padding has been added to the footrest for even more comfort. Using this chair, you may forget that you are at your desk and instead think that you are at a spa.
7. Bossin Reclining Office Chair
Bossin's reclining chair uses adjustable cushions to provide great lumbar and neck support. The chair has a built-in extendable footrest for maximum comfort. PU leather is used in the making of this chair, and because of this, it is skin-friendly and water-resistant. The thick padding of the cushions and seat provides the user with amazing comfort that aids in giving you support when working for extended periods. The reclining capabilities of this chair range between 90 and 155 degrees. This is a great option to consider.
8. Homall PU Leather Reclining Chair
This reclining home office chair has the ability to recline in the range of 90 to 180 degrees. The chair can swivel a full 360 degrees but is unfortunately not mobile due to its lack of wheels. A lumbar support cushion and headrest pillow have been included in the chair's design to allow the user maximum comfort and support—this aids in preventing fatigue and back pain while using the chair.
9. BestOffice Reclining Office Chair
This is a great ergonomic option for reclining office desk chair no matter your needs. This chair is designed to provide you with major comfort while in use. It includes many features such as a headrest, armrests, lumbar support and is able to recline between 90 and 155 degrees. A vibrator has been included in the design of this reclining chair so that it can massage your body while you use it. This reduces fatigue and allows you to work for longer periods. BestOffice's reclining chair is definitely one to consider.
10. Healgen PU Leather Reclining Office Chair
Durability is one of the main things in mind with the design of this office chair. The chair is designed to accommodate long working hours, so comfort and ergonomics have been taken into consideration. The chair has a lumbar support feature to alleviate back pain and promote proper sitting posture. The chair can recline anywhere between 90 and 155 degrees while also including an adjustable footrest for comfort. The great quality and durability of this chair can be related to it being made from PU leather and PVC. A great option if you are looking for a long-lasting chair.
11. Duramount Reclining Office Chair
Comfort and convenience are the order of the day with this office chair. The whole chair is covered in extremely soft padding and also includes lumbar support. These features allow for a very comfortable sitting experience that eradicates any pain or discomfort. The extendable footrest is also padded generously so that even your legs experience utmost comfort while you use the chair. You'll be able to work for longer periods than normal should you purchase this chair due to it being so comfortable.
12. Intimate Reclining Office Chair
This is a reclining ergonomic office chair that can fit into any home office perfectly. Its design is very appealing, and it incorporates a reclining feature with an adjustable footrest. The chair is also covered in high-density padding to enhance the comfort of the experience. The ergonomic design of the chair means that the backrest and headrest relieve you of any back or neck pain you may experience, allowing you to remain seated for a longer time.
13. HOMO Reclining Office Chair
The HOMO reclining chair is an ergonomic chair that has a reclining feature. You are able to recline at any angle between 90 and 145 degrees. The chair also has a swivel feature for increased mobility and an adjustable seat height feature. All these features come together in harmony to provide the user with extreme comfort while using the chair. Ergonomics have been enhanced by adding extra padding to the entire chair, including the footrest and lumbar support. A great option to look at if you are looking for a comfortable ergonomic chair for your home office.
14. Cherry Tree Furniture Office Chair
Cherry Tree Furniture's office chair is a very luxurious ergonomic chair. The chair has a high backrest and extra padding for lumbar support. Design is definitely one of the first things considered when manufacturing the chair, as its stunning design seamlessly fits into any office. It is able to recline up to 170 degrees and can lock into position anywhere along the way. Incorporated into this already fantastic design is a height-adjustability feature as well as a complete 360-degree swivel. The swivel feature, along with the fact that the chair has wheels, allows for maximum mobility.
15. PULUOMIS Reclining Ergonomic Office Chair
This chair has been designed to allow you to work for long hours without having to sacrifice your comfort at all. Its reclining feature and padded footrest provide very effective ergonomics that relieve pressure on both the back and hips. A headrest pillow and lumbar support feature have been included to provide support and comfort to the user at all times while they work. The chair also includes an adjustable height feature and even has wheels so that you can move around easily while you are busy at your desk.
16. The Verdict
These are the best 15 reclining desk chair options. Any of the chairs mentioned above perform the job of an ergonomic chair very well. Whichever of the options above you choose, they are all capable of fulfilling the needs that you have and keeping you comfortable. By assessing the different chairs' features, you can find the best one for you personally. Whether you need a regular reclining chair or something a bit more heavy-duty, there are options for you on the list, so take some time and browse through the listed chairs before making your decision.
The Bottom Line
Investing in an ergonomic chair is a decision that you won't regret anytime soon. These chairs allow you to work for long periods and improve your focus and concentration while using it. By increasing your productivity, the chair should soon become one of your favorite items of furniture.  As such, if you were wondering what the best heavy duty reclining chairs in 2021 are, then you now know what the options are to consider. Choose the best one for you and work in comfort from today forward.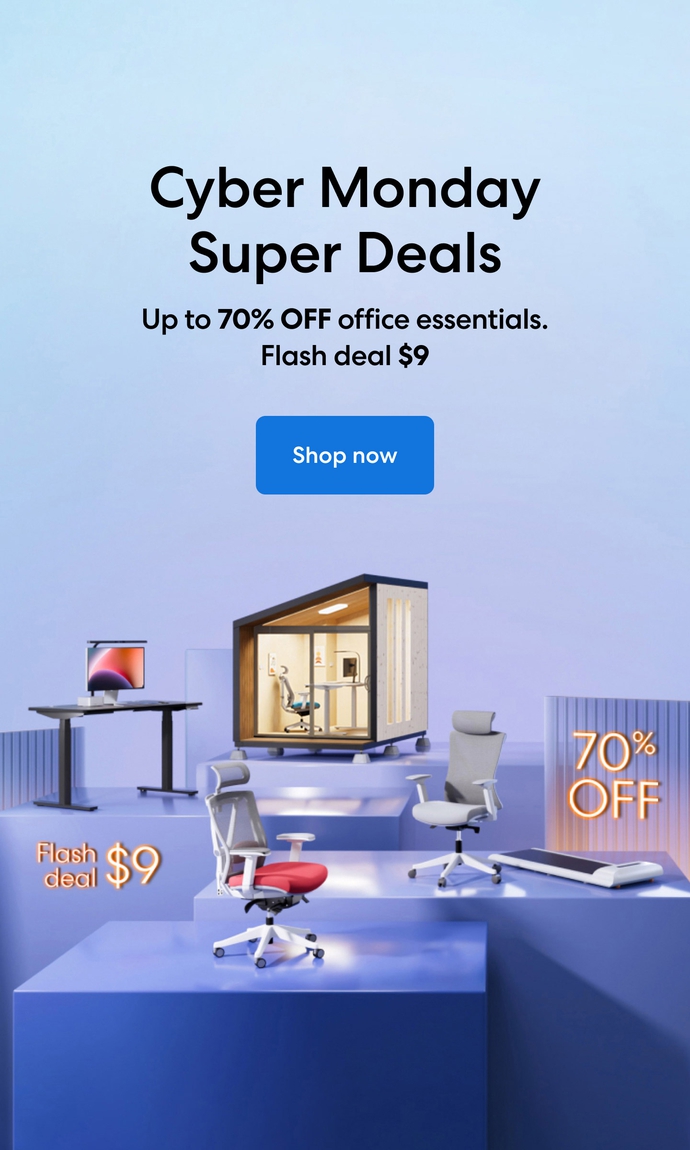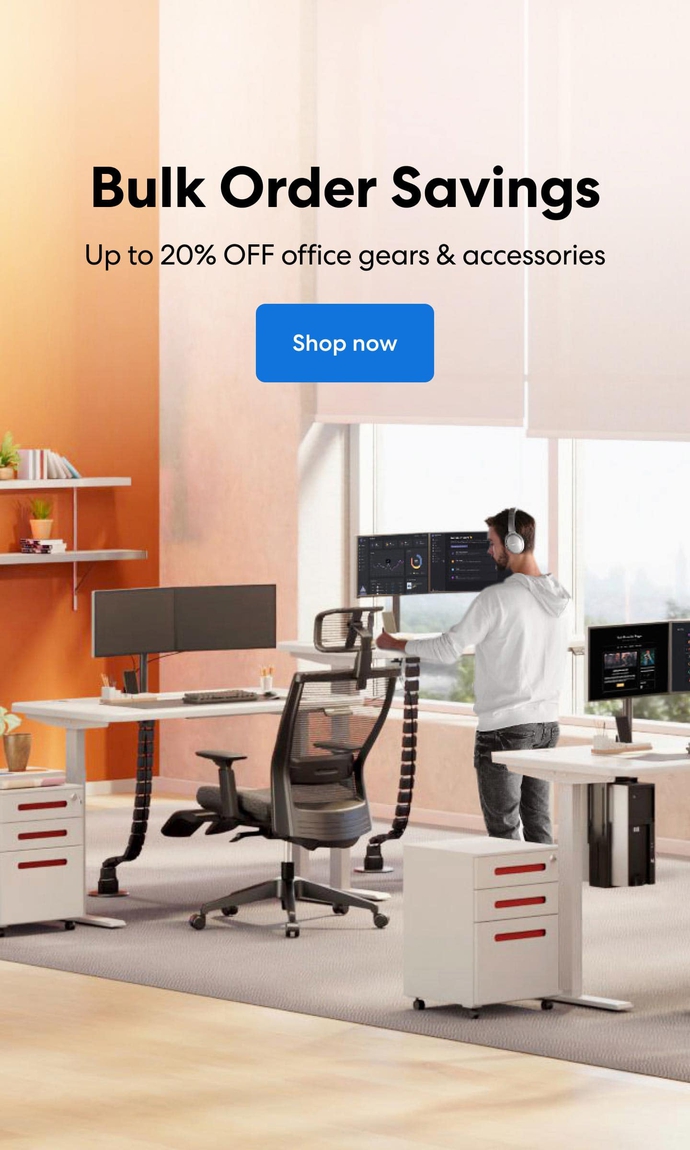 Subcribe newsletter and get $100 OFF.
Receive product updates, special offers, ergo tips, and inspiration form our team.