If you are in the market for a new desk, you have come to the right place. Together, we'll explore the top 15 reversible L-shaped desks for your home office or workplace in 2022.
What is a Reversible L-Shaped Desk?
A reversible L-shaped desk is a desk that is shaped like an "L" that can be reversed depending on whether you are predominantly left-handed or right-handed. 
This type of office desk is ideal for those needing some extra desk space. These desks feature larger surface areas that can accommodate extra equipment and work supplies. They are also suitable for awkward or tight corner office spaces. 
Reversible L-shaped desks come in a range of sizes, colors, and styles. Finding a reversible L-shaped desk that fits your unique needs and design preferences does not have to be difficult. Any L-shaped desk you choose will boost the look and feel of your space and help to increase your productivity. 
The Pros and Cons of a Reversible L-Shaped Desk
A reversible corner desk offers a lot of advantages. A few of the more obvious pros include: 
Optimization of office space – especially spaces that are small or tight

Clean lines and stylish designs that make your office space appear uncluttered

Adjustable to best fit your personal or professional needs

More room to spread out and work throughout the day

More storage space 
Though the pros far outweigh the cons, there are some disadvantages to consider. Some of the downfalls include: 
These desk types can be costly

They can be difficult to assemble, especially if you must do it on your own

If it is not adjustable, it can be uncomfortable sitting or standing (depending on the type of L-shaped desk you get) for long periods 
Overall, reversible L-shaped desks have a lot to offer and can be a good option to entertain if you are looking for something comfortable, functional, and stylish for your home office setup or workplace. 
Another Important Aspect to Consider Before Buying
Reversible L-shaped desks pack a lot of punch, but they are not for everybody. There is one additional consideration you'll want to make before purchasing one of these desks for your home office or workplace. 
One of the most important considerations to make is whether you want to purchase a sit-down L-shaped desk or a stand-up desk. What is going to work best for your personal and professional needs? 
You can purchase a small reversible L-shaped desk that does not adjust. Often, these desks are intended for those who enjoy sitting while they work. These desks sometimes come with drawers or additional storage options. 
You can also purchase a reversible L-shaped desk that adjusts. The adjustable option allows you to position the desk so you can sit or stand with ease. If you spend long hours sitting, you may want to purchase a desk that lends this feature so you can stand up during the day. It can help rejuvenate your body, mind, and spirit during those long workdays. 
Ready to Buy? The Top 15 Reversible L-Shaped Desks for the Office in 2022
We've defined what a reversible L-shaped desk is and have explored some of the pros and cons of purchasing this type of desk. By now, you likely have an idea of whether this type of desk could work for you.
To make the purchasing process a bit easier, we've compiled a list of the top 15 L-shaped desks on the market in 2022.   
1. SmartDesk Corner
The SmartDesk Corner is a top L-shaped desk option for your home office or workplace. This desk provides a ton of space which means you can spread out, add equipment, and complete your assignments with ease. 
The desk comes in three different colors – white, walnut, and black. You can also choose a black or white base, depending on your style and the design of your space. 
The SmartDesk Corner is an attractive stand-up desk option. It features a quiet, triple motor that allows you to adjust the desk quickly and easily so you can sit or stand as you move through your day. The desk adjusts anywhere from 29.4 inches to 48 inches and can hold up to 400 pounds! 
Though this reversible corner desk is on the pricey side, it can be a solid investment for anyone looking for a modern, ultra-sleek, stylish, and functional L-shaped desk. 
2. GreenForest L-Shaped Desk
The next desk in our lineup is the Green Forest L-shaped desk. Constructed from white wood, this desk features a moveable shelf and a computer stand. The computer stand can help keep your monitors elevated while the moveable shelf allows for additional storage and organization. 
This white corner desk is waterproof and easy to assemble. Best of all, you can keep this desk in its L-shaped format, or you can break it into two smaller work units. 
3. Flash Furniture Glass Computer Desk
Coming in at number three is the Flash Furniture glass computer desk. This L-shaped adjustable desk is both sleek and stylish. Designed for minimalists at heart, this desk features a simple, but elegant, glass top. The glass top provides ample space for computer monitors and more.
It is important to note that this desk does not come with drawers or storage. It does adjust, however, to a maximum height of 29 inches. If needed, a small cabinet or storage unit can be placed comfortably underneath. 
4. TribeDesigns Modern L-Shaped Desk
This reversible corner desk boasts a modern look that is designed to catch the eye and captivate the mind. This sleek, but simple L-shaped desk can be rotated to best fit your space and is suitable for a multi-monitor set-up. 
With a 900-pound weight limit, this desk features ample space on top and extra storage underneath. With its two-tiered shelf, you can store books, papers, electronics, and other necessary work items for quick and easy access.
5. Uplift L-Shaped Custom Sit and Stand Corner Desk
Buyers beware: this desk can be a bit more time-consuming to assemble. However, the result is worth the extra time and elbow grease. 
This L-shaped desk features a triple motor system that adjusts in a breeze. You can elevate the desk in a matter of seconds! Plus, the motor is quiet, so it will not interrupt your workflow.
With a maximum weight capacity of more than 500-pounds, this desk is sturdy and highly customizable. It makes a good addition to any workspace. 
6. Eureka Ergonomic L-Shaped Standing Desk
This is another best L-shaped desk for you. If you are looking for a desk that is better suited for smaller spaces, the Eureka Ergonomic L-shaped standing desk can be a good option to consider. 
Measuring 60 inches by 42 inches, this desk is a lot smaller than other standing desks on the market. Though it has just two legs, it is a strong and sturdy desk. You can comfortably fit a computer monitor, tower, and other essentials with ease. The L-shaped arm on this desk is a bit smaller than some of the others but still provides both comfort and functionality. Overall, this is a good quality desk that is well suited for tighter office spaces. 
7. VertDesk V3 L-Shaped Desk
This reversible corner desk is a great standing desk option. Like many other standing desks, this desk is motorized so you can adjust it up and down quickly and easily. The coolest feature, though, is the voice-activated adjustment commands. If you say, "Siri," the desk will adjust automatically! 
This desk is highly customizable, as well. It comes in a range of finishes and features a strong, steel base that lends a level of unparalleled durability. It also comes with a generous warranty and a 30-day money-back guarantee. 
8. Ameriwood Home Dakota Desk
If you are looking for an aesthetically pleasing desk, look no further than the Ameriwood Home Dakota Desk. This desk is made of white and brown particleboard and is the perfect addition to any corner space. Featuring a rounded, two-tiered shelf, this desk allows you to show off your books, photographs, and other personal items in an attractive, but organized way. 
9. Inbox Zero L-Shaped Desk
If you are in the market for a standard, more modernized L-shape desk, the Inbox Zero desk may be a good option to consider. This white office desk is simple, yet functional. It features two shelves for storage and a sturdy metal frame that can support up to 300-pounds. 
10. Cubiker L-Shaped Desk
This is another desk that features a minimalistic design. While this desk is not adjustable, it fits comfortably into any corner and is an affordable L-shaped desk option. 
Made from laminated wood, this white desk boasts a smooth finish. It also has a keyboard tray, a side pocket for books or magazines, and a hook to hang your hat, backpack, or other essentials. 
11. Conner L-Shaped Executive Desk
The Conner L-shaped Executive Desk features a smooth, sleek, and stable design. It offers plenty of space for multiple computer monitors and comes with two small drawers so you can store paper, pens, and other workday essentials. With a five-year warranty, this desk is a good option for those looking for something more basic, but fully functional. 
12. Bush Furniture Cabot L-Shaped Desk
This is one of the best L-shaped desks in the market. If storage is a primary concern, the Bush Furniture Cabot L-shaped Desk can be a good corner desk to consider. It features a lot of extra storage space which makes staying organized as easy as one, two, and three. Not only does it provide ample storage and organization space, but it also offers 60 inches of workspace on each side. 
13. DIandHome L-Shaped Desk
If you are looking for a small reversible L-shaped desk, this model by DIandHome may be the desk for you. Weighing only 53-pounds, this best L-shaped desk is lightweight and can be folded for easy transport and placement. It is designed for both right and left-handed people and can be switched depending on the needs of the user. 
14. Jarvis L-Desk from Fully
Coming in at number 14 on the list is the Jarvis L-Desk from Fully. Reinforced with lower-level crossbars for optimal support, this desk is available in three different colors and a few different sizes. This means it can be customized according to both your taste and space. Though the starting price for this left-return desk is a bit on the higher side, this desk provides a lot of value for the money. 
15. Bestier Breahnna L-Shaped Desk
Last, but certainly not least, is the Bestier Breahnna L-Shaped Desk. This right-return desk can be reversed depending on your needs and can be used as either a workspace or a gaming desk. Strong, sturdy frames provide maximum durability that can support up to 100-pounds. 
Conclusion
Reversible L-shaped desks come in many different shapes, sizes, and styles. These desks are versatile, customizable, and highly functional. They make a great addition to any home office or workspace – especially those with less space or pesky corner areas.   
Since there are a lot of L-shaped desks on the market, we provided fifteen of the top-rated L-shaped desks for your review. Though additional research is always recommended, this can be a good place to start as you begin your quest to find the perfect L-shaped desk.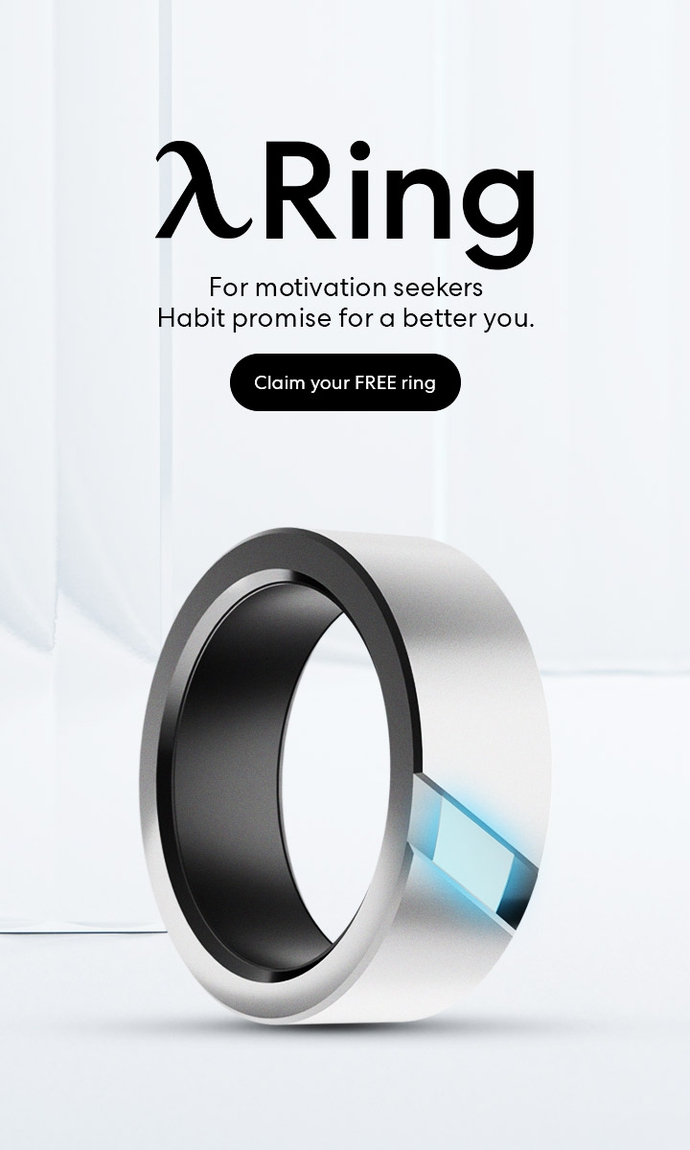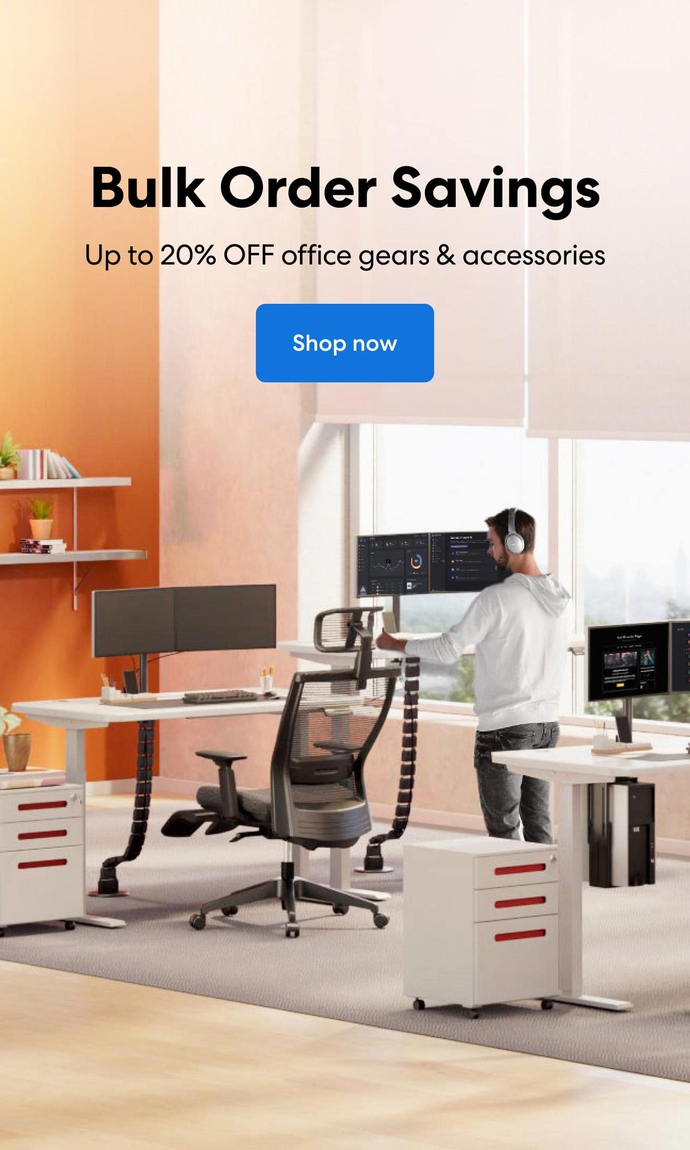 Subcribe newsletter and get $100 OFF.
Receive product updates, special offers, ergo tips, and inspiration form our team.