Smart Products
Top 15 Stylish Office Chairs That Make Work Feel Good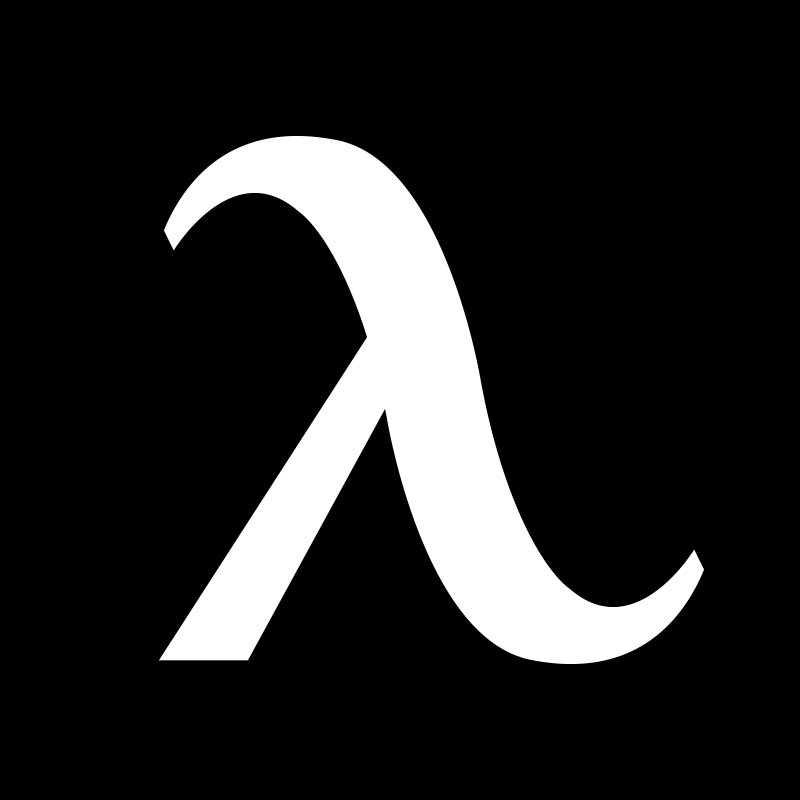 Autonomous
 | 
Dec 2, 2021
When picking out the right office chair for your own space, you want to be comfortable and for it to be fashionable. Stepping into a work area is the start of your day, so you want to feel happy and content, so your focus will be on completing the task. That's why individuals tend to place memorabilia on their desks while in the office – it makes them feel good. Why should the furniture you surround yourself with be any different?
That is why having a stylish office chair can brighten your day because your thoughts can be about work and not about the seat you are sitting in. Also, while it needs to be stylish, it should also be comfortable. Ergonomic chairs have become very popular because they do just that, they are stylish and they are good for your back.
This list is composed of elegant office chairs that are stylish and good for your health because you deserve a chair that moves with you.
Top 15 Stylish Office Chairs For Your Workspace
1. Autonomous ErgoChair Recline
The ErgoChair Recline comes in two colors, cool gray and all black. These are two beautiful tints that can fit with any décor. It can be customized to have an added headrest and leg rest, so the user is in charge with how their chair is going to be presented in their office space. While looking stylish, the adjustable lumbar support allows the user to support the natural curvature of their back, so your back is comfortable.
It is no wonder why this chair has 335 reviews and averaging five stars for their reviews. At $349, it is definitely a steal.
2. Autonomous ErgoChair Pro
If color is important to you then the ErgoChair Pro might be the perfect fit. It comes in six different colors, so whether you want a chair that matches with the décor or one that pops in your room – you can definitely find one that suits your needs. Also, this ergonomic mesh chair is not just a stylish office chair, it helps correct your posture too. The tension is adjustable, and it has a 22-degree incline, so it always supports your spine and lumbar area. This is important because a supported spine means less back pain.
Unlike the previous elegant office chair, this one comes with a headrest, so your neck can be supported while you work. This is important because we tend to hold a lot of tension and stress in our neck, so making sure it is relaxed and in a neutral position means that you can lean back to relax.
3. Autonomous ErgoChair Pro+
This modern office chair is definitely a statement piece if that's what you're looking for. The ErgoChair Pro+ comes in six different colors while sporting a back that is unlike any other office chair. This ergonomic modern office chair really pushes the boundaries when it comes to comfort and style. You can twist, lean and stretch from any side of this chair because it was made to move with you. The dense webbing on the back is only placed in key areas, so you have the right support for the unique shape of your spine.
The ErgoChair Pro+ also has no frame to box you in, so you can continue to move freely. The back does not trap heat as well, so you will be cool while working because it is not made with traditional foam and fabric. An ergonomic chair that is made for you is definitely one to purchase.
4. Orren Ellis Twelveoak Conference Chair
The Twelveoak Conference Chair is definitely a cool desk chair that appeals to the eye. With its cushioned faux leather seat and a sophisticated metallic finish on the base and arms – this stylish desk chair is one many people envy. It also carries a sense of familiarity. Almost like it can be found on television or in an office building's conference room. The customer rating is nearly five stars, so it should give you some comfort when you are powering through your day.
5. Walmart Yoyomax Task Chair
This stylish office chair is one of the cheaper options on this list, coming in at $67.88. However, it is an ergonomic trendy office chair that is sleek and not as bulky. It also comes in a stunning white and gray color combination, so it has a very contemporary look. If a cool office chair that doesn't break the bank is what you're looking for then this is definitely a contender.
6. Fully Tic Toc Chair
Now, Fully makes standing desks, so people can expect a modern office chair to come out of their warehouse as well. This trendy office chair is definitely following the modern office chair trend because it is a stool that rocks and swivels with you as you move. The idea is that you are forced to keep your back aligned as you work during the day, so your posture is corrected the longer you sit on this stool. However, if you want to add a cushion then you're going to be looking at an extra $50 on a $250.00 price tag.
7. Art Leon Mid-Century Modern Swivel Accent Chair
For $144.99, you can grab the Art Leon Mid-Century Modern Swivel Accent Chair that is extremely comfy. The grey upholstery and soft cushion makes you want to relax in your chair, while also looking very stylish. This is the kind of trendy office chair that is useful if you are working at an unusual desk setup. If it's a table in your living room, then this chair can sit well with the décor and still do its job at being a cool office chair.
8. Wayfair Soule Task Chair
Another stylish office chair that is definitely made to look nice in your office is the Soule Task Chair. With its cream color and nail head trim, there is no reason to not like the look of it. It can easily match with many different color schemes, so you won't have to worry about whether or not it can fit with your aesthetic. Also, the base is a red wood color, adding a little bit of pop to your area. Armrests are not available on this chair, so if you want an office chair that has them then we suggest looking somewhere else.
9. Inside Weather Latte Kobe Armchair
Unlike the last option, this stylish desk chair is completely customizable. You can change the wood finish, chair style, base style, upholstery and metal detailing. This is the perfect option for those who want to have more control over how their office chair is going to look in their space. That's understandable because you want an elegant office chair that fits your style, so this chair allows you to do that. However, you have to wait at least 30 days because it is a customized chair, so it takes time to get this chair made and shipped.
10. Wayfair Serta Ashland Task Chair
If memory foam is what you want then the Serta Ashland Task Chair might be the perfect fit. Some say it is like sitting on their sofa when they sit on it. It has memory foam in the arms and seat, so it molds itself to your body. Also, it is available in 11 different colors, so there is surely one that suits you. The office chair fabric is also machine-washable, so if you happen to spill anything on it, you can quickly take it off and throw it into your machine for a quick spin. That's pretty handy.
However, if you're taller than six feet then you can find that the back is too low and if you are under five feet, you will have problems touching the ground. Keep that in mind before you buy this stylish office chair because you want to be comfortable.
11. Wayfair Corrigan Studio Harkness Executive Chair
This modern white office chair is stylish, simple and sleek, so there's no wonder why people like it. It has been designed to include an adjustable seat angle, lumbar support and padded arms, so you are supported throughout your day with this chair. When anyone looks at it, they are going to wonder where you got this chair and if they could sit in it. However, be careful of them never wanting to let the chair go because that could happen too. Also, this beautiful chair has three color options: cream, camel and coffee.
12. Lulu & Georgie Camden Leather Office Chair
At $1040.00, this stylish desk chair by Lulu and Georgie is a fancy office chair that someone could buy. It has ebony leather, so it makes anyone feel powerful while sitting in it. With a padded back, burnt oak arms and beautiful leather upholstery, it is a beautiful cross between natural and sophisticated. This is the kind of chair that does not go out of style as the years go by, so if you want a statement piece that can outlast the test of time then this is the one for you.
However, keep in mind how expensive it is. The Camden Leather is the most expensive stylish office chair on this list and it is very nice, but it is important to think about if this is the kind of money you want to spend.
13. Wayfair Hashtag Home Cauldwell Task Chair
If you want a simple yet stylish office chair then this Hashtag Home Chair might be the perfect one for you. It is available in five different colors, so it can definitely be a piece of furniture that pops in your room. The sleek curvature of the chair makes this one that can fit in your office and even in your children's bedroom if they need one for their desk. It's versatile and does not discriminate when it comes to age. At $69, we're not surprised so many people have tried this chair out. Also, the seat is foam-filled, so it is comfy and sturdy at the same time.
14. West Elm Mid-Century Swivel Office Chair
Many cool desk chairs have wheels, so maybe you would like something that is a bit different. The West Elm Mid-Century Swivel Office Chair does not have wheels, so you can't quickly move away from your desk. It has a beautiful sloping back, a firmly seated cushion and uniquely slanted legs. Having a sloping back on a stylish office chair means that it can provide some very much-needed back support for those long days where you're waiting for the time to pass. Also, this is made with commercial-grade fabric that will hold up against any damage that might come its way.
15. PB Teen Gold Paige Acrylic Swivel Desk Chair
Acrylic has definitely come back in fashion recently. There are acrylic holders, glasses and straws, so there is no surprise that there are acrylic chairs. At $399.00, this PB Teen chair is definitely one chair that can easily fit in any room. The accents are gold, so if you want something that has a little bit of pop – then this swivel desk chair gives you just that. The height is adjustable as well with a lever.
However, we do not think this cool desk chair is entirely comfortable for long periods of time. You most likely need to buy a cushion to throw on it in order to sit comfortably, but that doesn't mean the back can support your spine either. It is a very nice-looking seat though.
Conclusion
Since many of us spend so much time in the office, we should also like looking at the furniture we have. Having a stylish office chair will bring you that little extra piece of happiness every time you look at it and if it is also comfy then you can get off your chair without any back pain. That is why many people are now buying ergonomic chairs because they are comfortable and stylish. We spend so much time sitting in our chairs, we deserve to have chairs that look good and make us feel good.
Hey, you have special pricing through your company.
Get exclusive rewards
for your first Autonomous blog subscription.
WRITTEN BYAutonomous
We build office products to help you work smarter.
Coming at You Live from Autonomous' Social Media!