Standing desk converters are all the fad lately, and rightfully so. This table add-on lets you sit and stand whenever you feel like it. With an adjustable desk top, you can relieve your back and pelvis from pressure, plus give your body a break from sitting. 
After this article, you will be fully educated and informed to make an intelligent decision when investing in a standing desk. Without further ado, let us begin this piece.
Top 20 Adjustable Standing Desk Converter This Year
1. Mount-It! Standing Desk Converter
Mount-It! makes high-quality adjustable desk tops that have been satisfying customers for the last several years. This adjustable converter sits on top of your existing workstation and lets you work comfortably from either a standing or sitting position.
What's incredible about the Mount-It! desk gas spring is that it is well lubricated and has a 10-year warranty. You will be happy to know that this model has a weight-bearing capacity of 37.5 lbs and comes in a sexy sleek black color.  
People love using this model to give them freedom in the office and rid themselves of back pain for good. With this Mount-It! desk review you can make an informed decision if this product is for you or not. 
2. Vivo Desk Riser 32 Inch
This is one of the best standing desk converters and has a maximum height of 20 inches, meaning that it's great for people of all sizes. It supports up to 33 lbs, is reasonably priced, and is built from high-quality materials.  
The adjustable desk top has a concertina scissors mechanism and pneumatic lift strut that helps to keep it stable at all times. There is also a second tray for your mouse and keyboard, making this a beautifully ergonomic setup. 
3. Ergotron WorkFit-T Standing Desk Converter
This is one of the best standing desks for heavy equipment and monitors. It is made from alloy steel and has a maximum weight capacity of 40 lbs. 
One of the best reasons to purchase this product is that it is easy to use, and no assembly is required. There is a large surface area on the keyboard tray and primary platform. 
The only thing about this standing desk converter with dual monitor mount is that it's probably one of the pricier models on this list.  
4. Cora Standing Desk Converter
This is a sit-stand desk converter that turns heads. The stylish looks, skid pads, and reasonable price are the primary reasons you would want to purchase the Cora standing desk converter. 
It may be the best option if you use a laptop instead of a full desktop PC. The Cora standing desk converter with USB port is well constructed and made from superior quality materials to last you a lifetime.  
Adjusting the height of this converter is simple and is handled via a high-quality gas strut. The tabletop is made from liquid-resistant laminate, and the base is manufactured from lightweight but sturdy aluminum.  
5. VariDesk Pro Plus
This sit-stand desk converter from VariDesk is another one of those expensive options on our list. A sizable top workspace is included with this product that can support up to two monitors, a notebook, and a laptop.  
You can store your mouse, keyboard, paper, and other devices on the lower tiers.  
What's fantastic about this model is that it comes pre-assembled so that you can get started straight away. It features a spring-loaded lift and double handle design, making it easy to move between the preset height settings.  
The sturdy steel construction makes this best adjustable desk converter one of the most stable and sturdy models on this list. It can hold up to 35 lbs. and comes with a 30-day returns policy plus a five-year warranty.  
6. Flexispot Standing Desk Converter
If you are looking for an outstanding balance between affordability and high-quality construction, the Flexispot adjustable standing desk converter may be for you. It offers a ton of surface area that can house multiple pieces of equipment despite its reasonable price. 
There is a smooth movement across a generous height range due to the gas spring levitation system. A keyboard tray is available with this model and can be easily removed if you don't require it.  
The customer service you can expect from the company goes above and beyond your expectations. You will also receive 24/7 support and a five-year warranty when buying this sit-stand desk converter from Flexispot.  
7. Stand Steady X Elite Pro Standing Desk Converter
If you are using your laptop, this is one of the best adjustable desk converters to purchase. The X Elite Pro is the best sit-stand converter and for a good reason.  
This model arrives fully assembled, uses a pneumatic pump, makes it easy to transition from sitting to standing while you work, and fits on top of your existing desk. The minimalist design can fit in with any home office décor, so you won't have a problem no matter where you use it. 
However, it is essential to note that there is no keyboard tray, making it only suitable for laptop use.  
8. AmazonBasics Adjustable Standing Desk Converter
If you are looking for the best budget desk converter at the right price, look no further than the AmazonBasics adjustable standing desk converter. Even though there are a lot of standing desk converters in this price range, we love this one for its unique design and solid build quality.  
You should love this converter because it can support up to 30 lbs. and comes fully assembled. If you are looking for an easy-to-use adjustable desk riser that doesn't cost an arm and leg, why don't you check out this model? 
9. Vivo Black Height Adjustable Standing Desk Converter
Another entry by Vivo is this height adjustable standing desk converter. The only difference between this model and the other is that this one doesn't rise as high. 
This may be the perfect solution if you want to use a laptop with large monitors while standing. It can be lifted to 36 inches and has a large surface area so that you can complete all your important work tasks.  
The best adjustable desk converter can also hold up to 33 lbs., meaning that you will have enough weight-bearing capacity to hold up to two screens. Furthermore, the entire thing comes pre-assembled, so all you need to do is position it on your existing desk, attach the feet and keyboard tray, and start your work right away. 
10. Huanuo Adjustable Laptop Stand
The Huanuo adjustable laptop stand gives you an incredibly easy-to-use stand that becomes an extension of your desk. Its build quality is excellent, and you will love how easy it is to put together. 
What's great about the Huanuo is that there are plenty of adjustability options meaning you can find your perfect sitting or standing sweet spot. You get various height ranges, meaning that if you want to bring your laptop to your second monitor's height, it is as easy as one two three.  
11. Zinus Molly Smart Adjust Standing Desk
If you had to resort to working remotely due to the COVID-19 pandemic, you know how frustrating it can be not to have a suitable workspace.  
The Zinus gives you optimal workspace and allows you to bring all your essential work items into one place. You will have the option to sit or stand, which will help you with back pain and improve circulation in your legs.  
12. TechOrbits Standing Desk Converter
Unlike other 32-inch models, this standing desk converter has a built-in grove for your tablet or phone. It is a super convenient adjustable desk riser that easily fits small spaces. 
This standing desk converter is for you if you are looking for the perfect solution to help you get the most out of the many hours you spend at the desk. It provides a large workspace and has plenty of nooks and crannies to store your essential work items. 
13. SHW Height Adjustable Standing Desk Converter
People love this larger desk converter as it offers a sliding mesh drawer for storing office stationery and essential documents. One great thing about this desk is that it is spacious and offers excellent value for money.  
Overall, this converter is well constructed and ultra-sturdy. It's great to use anywhere in the home and can move around quickly because it doesn't weigh a ton.  
14. Rocelco Large Height Adjustable Standing Desk Converter
If you need to use two to three monitors to be productive, you will love this entry. The Rocelco is ideal if you need a larger workspace than the average.  
There is plenty of space on the worktop to accommodate a lot of stuff on this adjustable standing desk converter. You place a laptop, monitor, keyboard, and even a computer tower on this enormous workstation.  
15. Crew & Axel Bamboo Standing Desk Converter
The Crew & Axel bamboo adjustable desk riser is one of the most prominent models on the market. Many positive reviews online praise this model for its stylish and compact design.  
Most people compare this standing desk converter to a sculpture, and rightfully so. The design is exquisite, and the wood makes it stand out even more. You will love the smooth edges and sturdy frame that give the converter a solid feel and a beautiful look.  
16. G-Pack Pro Electric Standing Desk Converter
If you don't want to waste time adjusting your standing desk converter manually, you must try this model. It is powered by two super whisper motors and can support up to 33 lbs. 
This is an adjustable standing desk converter that can allow sitting or standing at the press of a button. What's great about this converter is that the ergonomic workstation layout is intuitive and generous.  
Purchase this model if you are looking for relief from sitting all day while working.  
17. Readydesk
The Readydesk is a wooden workspace that comes with two adjustable shelves. It has a work surface wide enough to hold two large monitors and is adaptable to suit most people's height.  
If you want additional space, you can also purchase an extra shelf or laptop so that you can get the work area you require. 
18. WorkEZ Standing Desk Converter
This mid-range standing desk converter provides a smooth and lightweight conversion for your standard work table. You can easily remove and install this device in multiple places in the home and even add a keyboard tray.  
What's great about the WorkEZ is that it comes in three pieces, meaning you can use it to hold your laptop or as a monitor mount. You can adjust the converter to virtually any angle and raise it to 18 inches.  
The WorkEZ is an excellent option if you want a solution with many customizable options.  
19. StandStand
You can place the StandStand on top of your current desk to give you more workspace to store your mouse, keyboard, laptop, or monitor. Take your time to find the proper height adjustment setting, and you will be pleased with the results you discover.  
StandStand is an entirely different standing desk converter experience than the other models on this list. It only takes a few seconds to assemble or disassemble the StandStand, and it is super easy to pack the desk converter away due to its small size.  
One of the most significant benefits of this desktop converter is that it is lightweight but solid at the same time.  
20. Z-Frame Design
The Z-Frame design is built to last and is one of the most beloved standing desk converters. You can use this model to take a step back from your desk and relieve the lower back pain you are experiencing. 
What's great about this adjustable standing desk converter is that you can use it anywhere in the home or office due to its convenient size. The pneumatic system operates effectively and can raise the worktop to 33 inches.  
If you are a taller person, you will appreciate the Z-Frame for its ease of use and exceptional height adjustment features.  
Conclusion
Office ergonomics is essential if you want to avoid debilitating ailments later on. With one of the standing desk converters mentioned on this list, you can get the option of sitting or standing no matter where your office is.  
We hope you find the one that meets your criteria and gives you the best experience possible.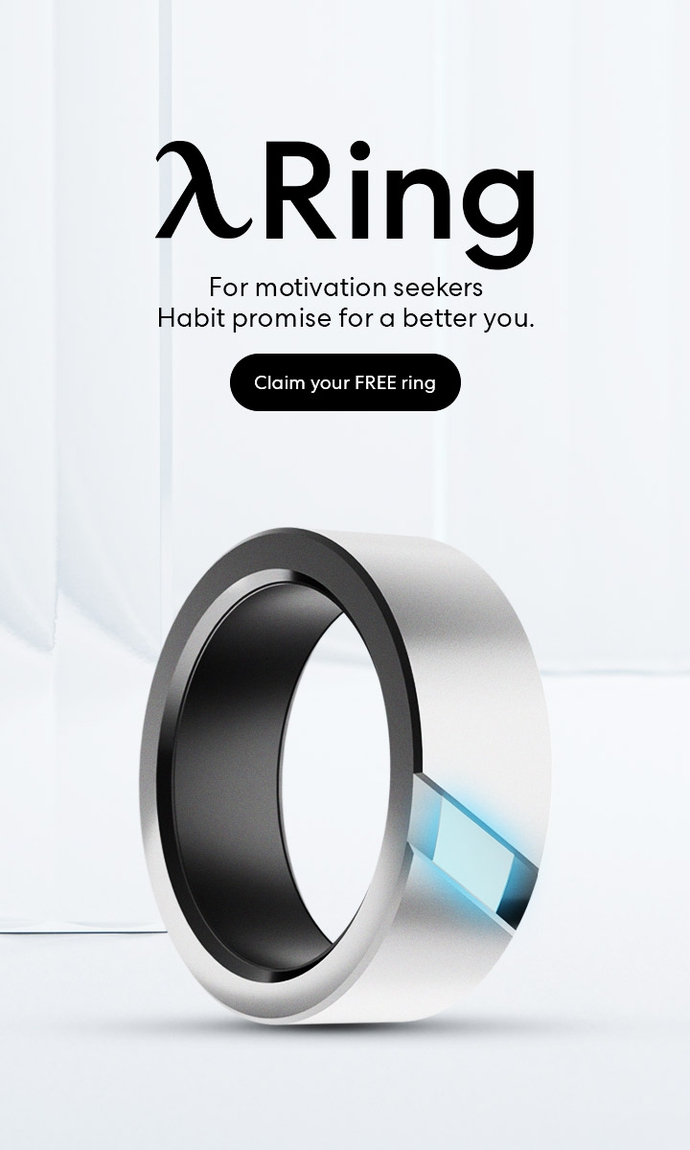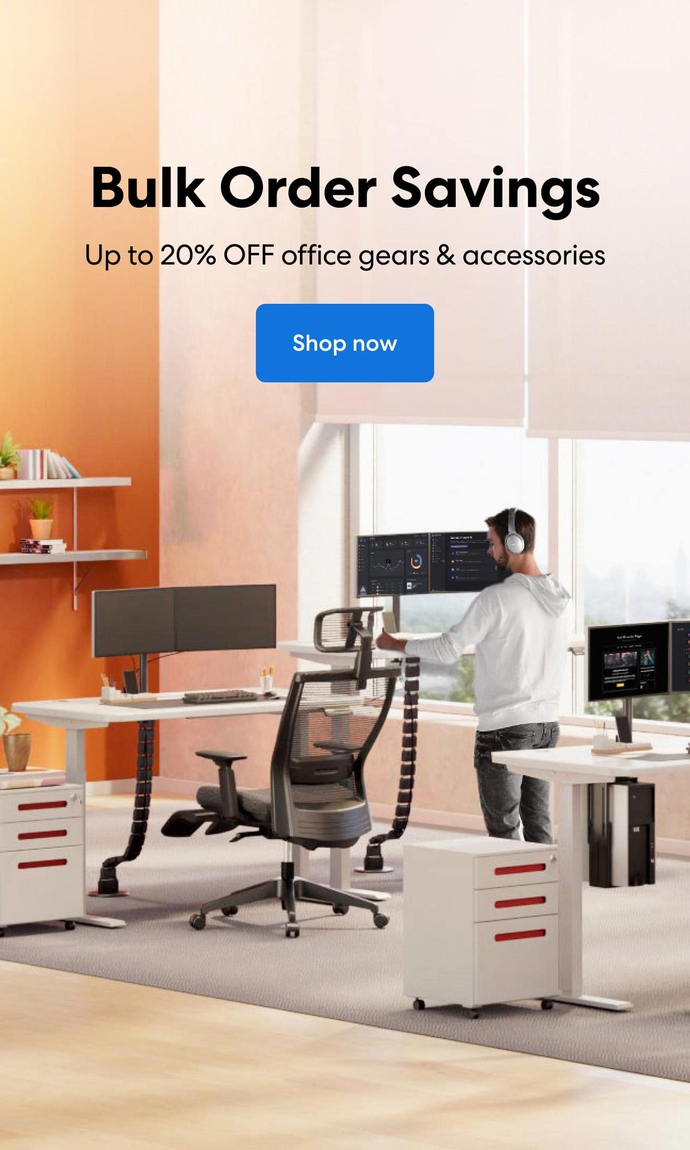 Subcribe newsletter and get $100 OFF.
Receive product updates, special offers, ergo tips, and inspiration form our team.