Smart Products
Best Small Computer Desks for Standing & Sitting 2023

Ethan Johnson
|
Jul 26, 2022
5,097 Views
A lot of people are working from home. Whether it's from a home office space or in their bedroom, a sturdy small computer table is essential. Depending on the space available, you can choose various options. Finding the perfect small PC desk doesn't have to be a chore. You can have a little bit of fun selecting a compact computer desk and decor to match your bedroom ambiance.
Let's look at the best small space computer desks for a small space to buy in 2023.
10 Best Small Computer Desks for Standing Workstation
1. Autonomous SmartDesk Pro
The SmartDesk Pro represents a revolutionary departure from standing desks, designed to meet the needs of fitness enthusiasts by combining top-tier desk quality and tranquil power.
What does peak performance mean for a desk? It means smoothly lifting 310 lbs at a speed of 1.3 inches per second, ensuring a decade of reliable productivity. Operating at a remarkably low noise level of 40 dB, it maintains stability with minimal wobbling, even when raised to its maximum height of 52 inches.
2. EUREKA ERGONOMIC Standing Desk: Double Drawers and Hutch
A strong structure with thicker panels and a carbon steel frame offers excellent impact resistance and a weight capacity of 120 pounds for the safety of a family with playful children.
An ample 47"(W) x 24"(D) x 30"(H) stand-up desk provides plenty of space to work, study, game, etc. Integral cord management holes ensure easy cable management; leg pads are adjustable in 10-MM for stable standing.
3. Kowo K305 Standing Desk: USB port and wireless charging station
With the motor lift mechanism, you can adjust the height from 28 inches to 47.6 inches smoothly and quietly. Every step of your healthy lifestyle will be made easier with this convenient design. This adjustable computer table's integrated wireless charger, you can charge your phone quickly without messing with cables. 
During the day, you can easily switch between sitting and standing by using the 5-button controller with three programmable memory presets. A spacious 48" x 26" eco-friendly desktop offers many workspaces for your setups. With plenty of room to spread out your essentials while still having plenty of room to work, you can fit two monitors and a laptop.
4. Autonomous SmartDesk Core
The SmartDesk Core assists in this effort with a greater warranty and more desktop options, but it needs more work to become a more durable, reliable, and high-quality standing or floating desk. The desk should be adjusted to the desired height before saving a position. The symbol "S-" appears on the display screen when you press the "M" button. Save the position by pressing "1". You can save more positions by using subsequent numbers, such as "2" and "3".
5. Mount-It! Large Height Adjustable Rolling Stand up Desk
With this rolling standing computer table , you can sit and stand throughout the day and improve your posture while focusing and energizing yourself. It offers 17.75 inches of height adjustment (from 37.25" to 55" tall). 
You can take your L-shaped desk with drawers wherever you go. Whether you want to use it as a podium for presentations, a mobile workstation, or both at home and at the office, you can easily roll it from room to room. The casters should be locked into place when ready. 
Two top table tops are 39.5" wide, so you will have plenty of room to store your office equipment and set up a dual monitor setup. Two height adjustment knobs allow you to adjust the height. 
With a width of 39.5", the upper two table tops provide ample space for your office equipment and dual monitor setup. With the turn of two height adjustment knobs, you can adjust the height.
6. Aiterminal Standing Desk: Electric Adjustable Height
1" per second up and down. Suitable for people of all heights. Through the use of three-section legs, the desk can be raised higher and lowered lower than two-section desks, letting you move from sitting to standing faster than ever. 
You can now choose one of two preset positions with the digital programmable button. Using the programmable button, up to four heights can be selected from memory, and a USB connection can also be made. 
An anti-collision system of this  computer table is a standard feature on Aiterminal desks, preventing people from getting hit by moving objects. You can now program your desk to stop anywhere (low or high position) between 27" and 46" within seconds. The new custom height range can be changed again if you don't like it.
7. Wistopht CompactDesk: Touchscreen Control & Wireless Charge Pad
The best computer desk to go for in 2023, hands down, is the Wistopht CompactDesk: Touchscreen Control & Wireless Charge Pad. It allows users to control the setup at the workspace directly. This small computer desk has a clever glass tabletop consisting of touch screen keys, a digital display, and an inbuilt wireless charger.
They are minimally chic, with clean, sleek design lines plus a monochromatic palette, which fits nicely in your bedroom. This small, compact standing desk has a 45-inch length and 23-inch width, giving users enough space to work professionally. It can power up to five devices with four ports, a wireless charger pad, and convenient cable management. You can go on and on about its features; it's a must-have desk for your bedroom.
8. CompactDesk by Wistopht: Programmable Keypad
You can easily transform your bedroom space into an ergonomic haven with the CompactDesk by Wistopht: Programmable Keypad. Whether you go for a full or minimal loaded small computer table, it'll do the heavy lifting for you. Moreover, the small computer desk has a compact design plus a simplistic aesthetic that allows users to fit it nicely anywhere.
It has a 47-inch length, 28-inch width, and 1-inch height, providing more than enough workspace for users. On top of this, it has certified durability as the small PC desks are engineered to withstand a load of 265LBS. The small computer table also has a noiseless dual motor that helps you adjust the desk's height. 
9. LifeDesk SmartLegs 1 ER with Top
The LifeDesk is another adjustable desk that allows all-day productivity and increased well-being. It easily fits into a corner in a bedroom. The LifeDesk SmartLegs 1 ER with Top has advanced legs with extended range height adjustability. Moreover, it has integrated ergonomic applications for memory reminders and sit-to-stand settings. 
Additionally, the small home office desk has patented wellness-while-you-work technology, ensuring proper posture and an ergonomically correct setting for various positions. The small PC desks have an ideal shape and size to suit your bedroom room space efficiently.
10. Apex CompactDesk: Touchscreen Control & USB Charging Port
This small black desk is designed for people that love elegance. The 47-inch Apex CompactDesk: touchscreen control & USB charging port desk has a tempered glass desktop with an electric standing desk stability. It's quite stable and can hold a load of 130LBS. Moreover, it has a large work surface that gives users enough space to work and place their work essentials.
This ergonomic design is perfect for remote workers who love adjusting their desks, as it has a height adjustability of 30 inches to 47.7 inches.
Top Small Computer Desks for Sitting
1. The Office Oasis Premium Small Computer Desk: Built to Last
This is yet another small compact desk you can easily opt for as it's built to last. The sturdy frame comes with high-strength tubing twice as thick as traditional desks. It is common for office desks to get damaged before they arrive at your doorstep due to their weight. It would be necessary to repackage the desk and pay for return shipping with other desks. Our guarantee ensures that we will replace your desk if you find any scratches, dents, or damages. Just message us, and we'll take care of it. You have our word on it. 
Two times thicker than similar desks on Amazon, the desk frame is made of high-strength steel tubing. Our goal was to create a feeling of sturdiness that would make you want to stand on it. There is a 36- by 22-inch usable tabletop surface over 1 inch thick and waterproof. 
With the cable tray organizer and zip ties included, you can finally organize those messy cables in your office. In addition, we have included step-by-step instructions to guide you through hiding your computer cables
Moreover, it comes with a built-in cable tray organizer for efficient cable management. This small compact desk can easily fit into small spaces and still provide enough space for writing and reading on your computer. 
2. Floating Nook Desk
The Nook desk is certainly pretty. You can easily turn it into a functional small computer desk in the bedroom. Ideally, it's a custom floating desk that easily fits in a small space. It can be incorporated well in odd angled corners of a room. These pieces are specially designed to fit awkward fits, making them a perfect set when working with limited space in a room. 
3. Mid Century Modern Style Desk
This small compact computer desk doesn't have a visual heftiness, which makes it the perfect addition to the bedroom space. Its wood and compact design finish complement the entire ambiance of the room. The desk is definitely a keeper when you want to incorporate a study table in the bedroom. 
4. Techni Mobili Rolling Writing Desk
This is yet another small compact computer desk you can opt for when you want a study table in your bedroom. The 39-inch desk has more room for users to put their monitors and important work essentials. It's highly rated due to its sturdy nature and easy assembly process.
5. TopSky Computer Desk with Storage Shelves
If you're looking for a small compact desk with suitable storage, then the TopSky mid-length is the best option to go for. It comes with a workspace area of 46.5 inches, which can take up more room in your bedroom. These small PC desks are intended for people who want a larger workstation in the bedroom. 
6. 4NM Folding Small PC Desks
This is yet another option you can go for when you need a study desk in your bedroom. The small compact desk falls on the smaller side with an inch size of 31.5. It's made of eco-friendly particleboard, making it a more sustainable option. With this small computer table on board, you'll definitely get value for money. 
7. Mr. Ironstone 31.5 Inch Foldable Desks (Laminate Marple)
Another classic desk that can easily fit into a small space in your bedroom is Mr. Ironstone. The Marple-inspired small compact desk has a golden accent finish that compliments the interior decor of a room. It's sturdy enough to hold a monitor and other work essentials. Moreover, it doesn't compromise when it comes to style and gives off an expensive taste, sprucing up the room's ambiance. 
8. Costway Corner Computer Desk
The Costway corner computer desk is the best option if you're trying to maximize space. This small computer desk has a solid construction with a more traditional style. It has enough drawers to stash away work essentials from your workspace area to keep the workstation neat.
9. HOOBRO Ladder Computer Desk
Another state-of-the-art desk is the HOOBRO ladder desk. Its uniqueness allows users to repurpose it into a ladder shelf. The desk is suitable for people who don't want a dedicated office desk in the bedroom that screams computer desk. Its streamlined leaning design is suitable for small spaces like the bedroom. 
10. OneSpace Stanton Computer Desk with Pullout Keyboard Tray
The small compact desk is simpler in design and style. Coming in at 30.5 inches, the OneSpace Stanton computer desk with a pullout keyboard tray is suitable for small spaces. It comes with extra storage on the bottom shelf. In addition, it has a designated keyboard pullout tray, which is a great space saver. 
11. CubiCubi Study Computer Desk 32 Inches
The small compact desk offers enough workspace for your computer and other work essentials. You can easily fit it in a small space in your bedroom. It comes with a storage area where you can put additional work items you need. The CubiCubi desk is definitely a nice addition to your bedroom study area. 
Let's dive into factors you'll need to consider before selecting a particular desk. 
What You Need to Consider When Purchasing a Small Computer Desk for a Bedroom
A desk is a staple for any office and acts as a focal point. Did you know that a desk may also be a great centerpiece for your bedroom office? It's a nice addition to your bedroom, which allows you to get some work done. If you're interested in adding a compact small desk to your bedroom, then it's imperative you consider the following factors: 
Space
The space available for a small office set will affect the type of small PC desk you go for. It's important to measure the area where you want to fit your desk. This will enable you to buy a small computer desk that fits adequately and goes hand in hand with your bedroom layout. 
Purpose
Another factor you need to consider before buying a computer desk for a small space is the intended use. If you're buying a small computer table to get some work done, you'll need to find one with enough surface space.
Style
It's wise to pick a small compact desk that matches your style and layout with other furniture in the room. Buy a small computer table that'll complement the room but is also equally functional. There are various tables with different designs and colors on the market, so it wouldn't be hard to find what you need. 
Budget
A budget controls what you're willing and able to buy without pinching your pockets. It's, therefore, important to put down a budget that'll guide you to the type of small computer desk you can afford. 
Conclusion
The above small PC desks give that tucked-away work-from-home setup that easily fits your bedroom. Before jumping into the market to look for an ideal desk, it's wise to consider the space, budget, and purpose of the small computer desk. It'll help you to get one that meets your style, comfort, and sturdiness needs.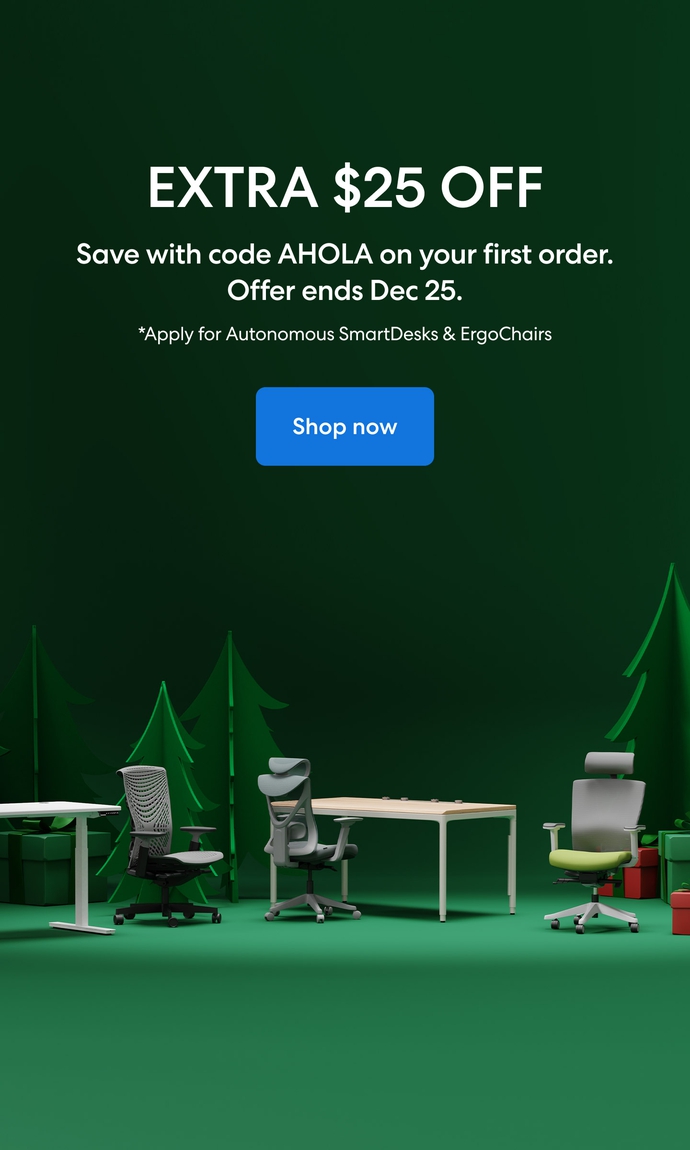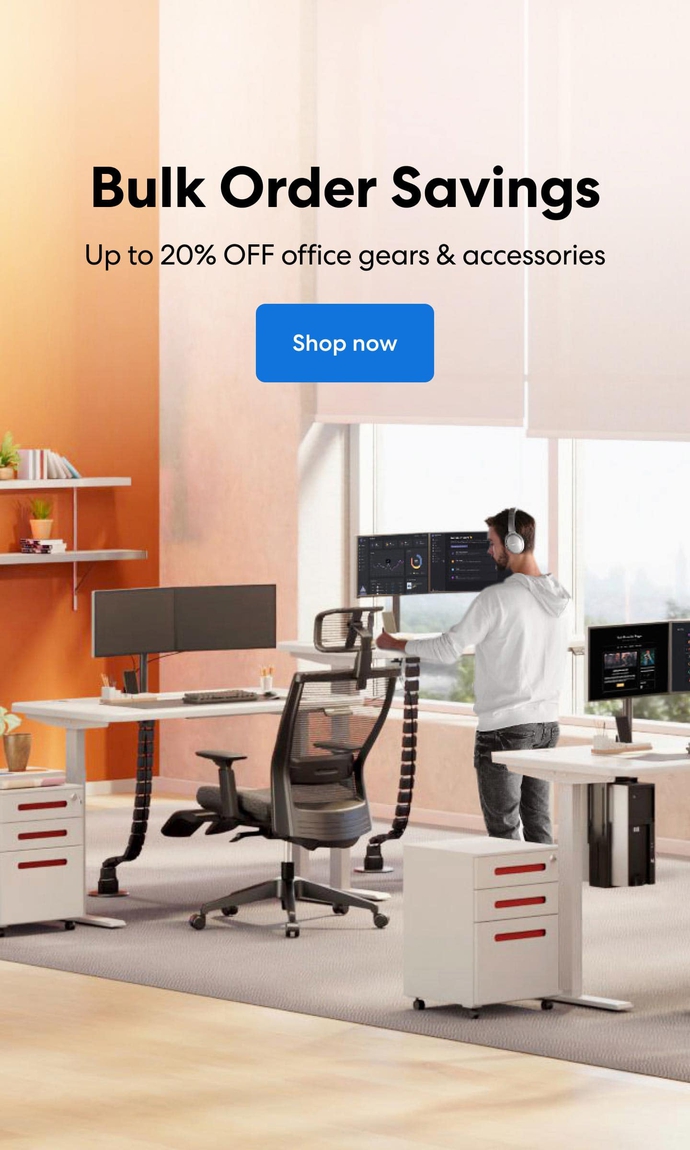 Subcribe newsletter and get $100 OFF.
Receive product updates, special offers, ergo tips, and inspiration form our team.