An essential component to creating a comfortable workflow is personalizing your office to suit your taste and style. Your surroundings can be linked to productivity and adequate motivation, which means that working on an old or broken desk may hinder your current work performance. 
Your working area needs to be clean, well-organized, and concise so that you can perform your best day after day. 
One of the best ways to brighten up your remote workspace is to add a white home office desk.  
Depending on personal criteria, you may prefer a white home standing desk or even a white home computer desk. In most cases, it can be challenging to choose what kind of desk you require without considering your office environment. 
Today's article shows 20 of the best standing desks on the market and highlights some of their features. A white standing desk in the office can boost productivity and add an aesthetic appeal to your workplace. 
Another visually appealing thing about white desks is that they are timeless, classy, and easily blend with any office style or theme. The color white makes the room look brighter and brings a sense of calmness to the atmosphere. 
There is nothing better than a new desk to bring flair to the office in this new day and age. Let us start learning about the top 20 best white desks for your home or traditional office so that you can make an informed decision of which product to purchase.
Top 20 White Home Office Desks for Your Workspace
1. Autonomous SmartDesk Core
You gain the epitome of ergonomic excellence when you purchase a SmartDesk Core from Autonomous. Your workspace is more ergonomically beneficial when you decide to add an electric standing desk to your office.  
It has a maximum weight capacity of 300 lbs and is designed with robust technology that is set to last you a lifetime. The height adjustment of this white home office desk happens with virtually no noise and is managed by whisper-silent electric motors. 
Pairing this desk with a white ergonomic office chair provides you with an added level of comfort and satisfaction. It is a perfectly priced desk that solves the problem of sitting vs. standing effortlessly. 
2. Autonomous SmartDesk Corner
This is a brilliant option to add to your traditional or remote office. There are various reasons you should purchase the SmartDesk Corner, and here are a few of them.  
The Autonomous Corner standing desk is an ergonomically designed electric standing desk available at a remarkably affordable price. It has a motorized system that lets you move from standing to sitting whenever you please, and that gives you the ability to negate the adverse effects of sitting for long periods.  
Standing while working improves circulation and elevates back pain, so it only makes sense to invest in the white home office desk if you suffer from these ailments. 
3. Autonomous SmartDesk Pro
This table has a similar layout to the SmartDesk Core, with a few additional features that make it slightly more ergonomic and fun. The SmartDesk Pro is an executive white office desk with advanced elements that create a fantastic experience in your work environment. 
It has a dual motorized system that can easily lift 400 lbs, and the desk performs this job in silence. The SmartDesk Pro has a patented design and seamless operation that makes it one of the most favored standing desks on the market. 
4. Autonomous Double Desk
This is a significantly unique standing desk from Autonomous that best suits a workspace with plenty of areas to fill. If you require up to three monitors, this desk is the perfect solution for you.  
The Autonomous Double Desk incorporates world-class technology and has a fresh white appeal that can brighten up your home office. It can also be an excellent collaborative tool in shared office spaces! 
Purchase this white home office desk from Autonomous if you are looking for ergonomic comfort and all-around usability. 
5. Compact Desk by Timotion
This compact standing desk design was developed with remote workers and people who are tech-savvy in mind. It is a host of compartments to store your stationery plus files and folders. 
What's great about this desk is that it is an electric height adjustable standing desk and is perfect for someone who wants to incorporate a sit-stand routine into their workday. 
6. Floyd White Computer Desk
The Floyd Table blurs office and household use lines because of its uniquely designed stature. This allows you to place it in various environments and have it fit anywhere it's set. 
Another great thing about this white work from home desk is that it comes pre-assembled, so setting it up only takes a few minutes. Its beautiful design can make your office or home look more welcoming and make your visitors say "wow."  
7. BlueLounge Modern White Studio Desk
If your workplace is cluttered, this may be the ideal solution for you. The BlueLounge Modern is a white desk with drawers that is modern and can help you reduce office clutter due to optimal storage. 
There is a black leatherette wrapped drawer to store all your files and essential work tools. The elongated slot on the work surface is perfect for storing all your stationery, so you are never overwhelmed by a cluttered desk.  
8. Joybird White Home Office Desk
This futuristic white office desk is designed with a modern workspace in mind. It embodies the character found in vintage furniture but still delivers a sleek and aesthetic appeal. 
The timeless design incorporates a classic style that is hard to achieve, but somehow Joybird pulls it off perfectly. Purchase this white work from home desk if you want a touch of ergonomics and a whole lot of classical style to your office space. 
9. Artifex White Computer Desk
This is a minimalist dream come true and is one of the favored desks on this white home office desk list. The Artifex modern white computer desk comes as a tech-friendly modular piece of office equipment that not only looks fantastic but is well balanced too. 
It can support up to 300lbs on its steel legs, meaning that this desk is perfect for holding multiple monitors. Designers love this white desk with drawers for its intuitive design and versatile storage places that can be moved around the table. 
10. Everywhere Rectangular White Desk
This is a white executive desk that is minimalistic and sleek in design. It does, however, work exceptionally well in a variety of office spaces because of its modular style.  
Choosing the Everywhere Rectangular desk may be ideal if you are after unmatched versatility and clean appearance. With the inclusion of simplistic line works and exceptional strength, you can't go wrong with this tremendous white office table for your remote workspace. 
11. Herman Miller White Office Desk
Herman Miller is synonymous with quality and style, and this desk perfectly fits that criteria. One of the pricier models on this list, the Herman Miller white office desk, is for those wanting to add an executive feel to their office space. 
The worktop of this white home office desk is covered with a white finish that is stain and scratch-resistant, and the elegant steel legs can support up to 300lbs. This is the perfect table to add to any workspace that requires a brighter, more aesthetic appeal. 
12. DWR Nelson Swag Leg White Executive Desk
Another fancy white home office desk on this list is the Nelson Swag. It has an artistic and charming design that is bound to turn heads and make you the talk of the office. The modern design is sturdy and durable, incorporating creative ideas to bring it to life. 
A collaboration of storage and drawers can help you keep this white table top workspace well organized. Overall this is one of the most preferred desks to add to any office space! 
13. Bludor Swish Console White Office Desk
This is an excellently designed piece of modern office furniture that can be placed in any workspace but suits a more executive office style in particular. Some of the features included are a unique well-round design that is important to the overall appearance. 
On top of that, this white work from home desk is extraordinarily stable and durable, which ensures that you can work for extended periods in comfort. 
14. Sean Woolsey Smart Desk
Another white home office desk is on the list, but it's from Sean Woolsey this time. These Smart Desks are rising in popularity more than ever, and rightfully so. A handful of technological advancements are included with this table that may be considered conventional.  
Due to this, you receive a modern desk that still delivers the classic charm found in more timeless and traditional tables. If you want something that looks aesthetically pleasing and provides ergonomic options, the Sean Woolsey Smart Desk is the ideal choice. 
15. Tribesigns White Computer Desk
This white executive desk is manufactured with conventional features commonly found in traditional office tables, and it remains minimalistic plus modern at the same time. 
A sturdy steel frame holds up the worktop, and the inclusion of adjustable feet pads makes it easy to stabilize this desk on any surface. If you want a wobble-free work experience and an executive look in your office, this is the perfect solution for you. 
You may be hard-pressed to find a design as stable as the Tribesigns white adjustable desk. 
16. Whittaker Modern White Desk
This contemporary white desk setup is one of the best options on the market for people who want a modern and elegant table for their office. One of the most impressive features of this modern office desk blurs the lines between contemporary and classical styles.  
It has plenty of storage space for your files plus stationary and can support up to 250 lbs on its stable wooden legs. 
17. Jarvis White Executive Desk
Another electric standing desk on this list is the Jarvis. It has a solid wood white worktop covered in a stain and scratch-resistant material. If you want to manage height adjustment, it can be done quickly through the programmable button on the side of the table. 
Including this piece of ergonomic furniture in your office space helps to increase productivity and elevate well-being.  
18. Article Culla White Home Office Desk
If you are working from home and require a piece of office furniture that is fancy and ergonomic, this may be the ultimate solution for you. The Article Culla white desk with drawers is designed to take your workstation's appearance to the next level.  
Including a slimline tabletop and white drawers helps the table keep its design stylish yet practical. That ensures that you can fit this table into your workspace no matter the layout or style. 
Adding this table to your remote office gives it a refreshing appeal by brightening up the tired and dull-looking workspace. 
19. Drommen White Executive Desk
If you want a white home standing desk that is an architectural piece of artwork, you have come to the right place. It is versatile and equipped with a multitude of storage compartments. You may never have a messing workstation if you purchase the Drommen for your remote office. 
The excellent-looking appearance and robust design make this desk a must-have for any office worker looking for an executive feel in their workspace. A unique cable management system keeps all your wires in order, meaning your workstation always remains tidy. 
20. Modern Digs Hayes Desk
Unlike other modern home office desks, this table delivers an entirely new style to your office. It has classic design principles and contemporary performance that outshines many competitors.  
This extraordinary white home standing desk comes with optimal storage places and a unique foldable leg design that can be used when moving the table around. The desktop is simplistic and includes subtle linework that gives this table a contemporary plus classic look.  
If you are after a well-rounded piece of furniture that can enhance your remote office's overall aesthetic appeal, the Digs Hayes desk is the table you should choose. 
Conclusion
No matter what your office looks like, adding a white desk to the scenario can significantly improve your productivity and well-being. It helps bring extra light into the room due to its reflective worktop and vibrant design. 
Deciding which white home standing desk to add to your office can be challenging, but we hope this list has opened your eyes to some of the best ones in the market. You can now go forth and order the white ergonomic desk of your dreams and enjoy all-day comfort.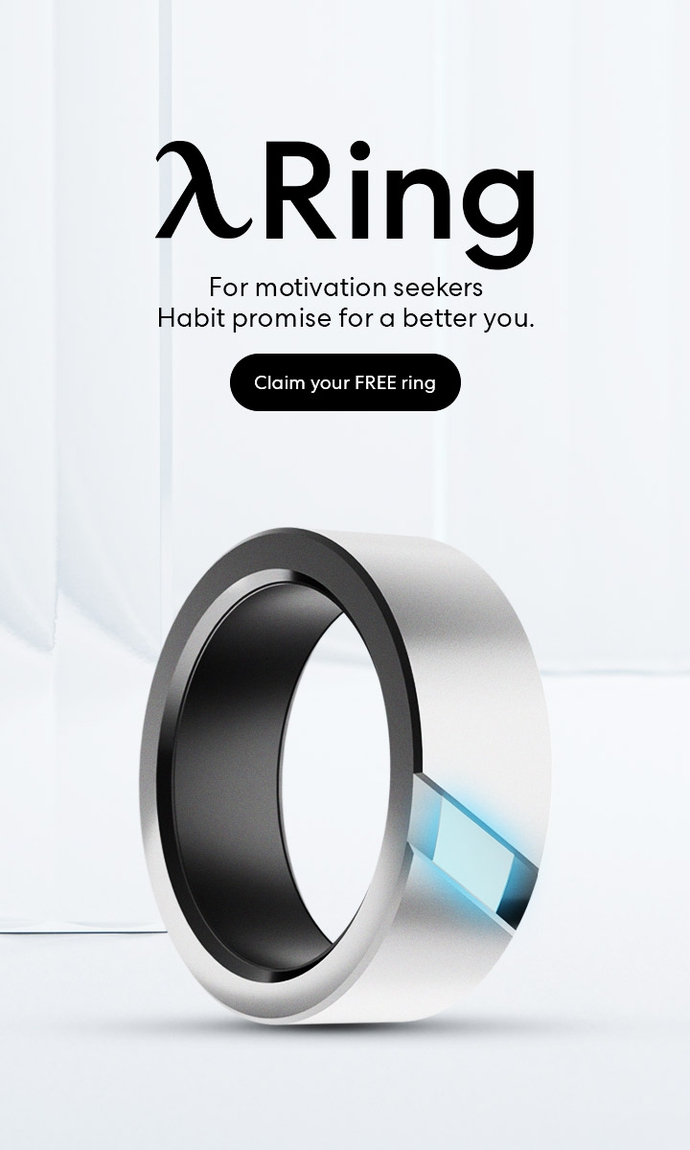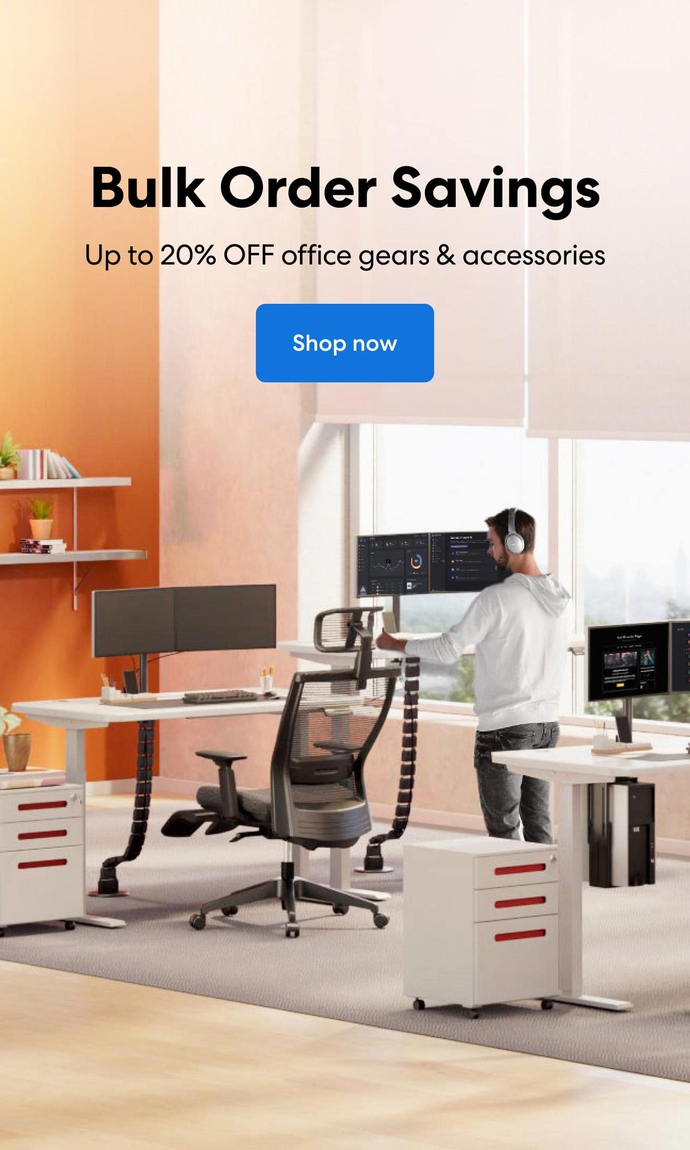 Subcribe newsletter and get $100 OFF.
Receive product updates, special offers, ergo tips, and inspiration form our team.