Smart Products
Top 25 Desks for Small Space in 2022 to Buy Right Away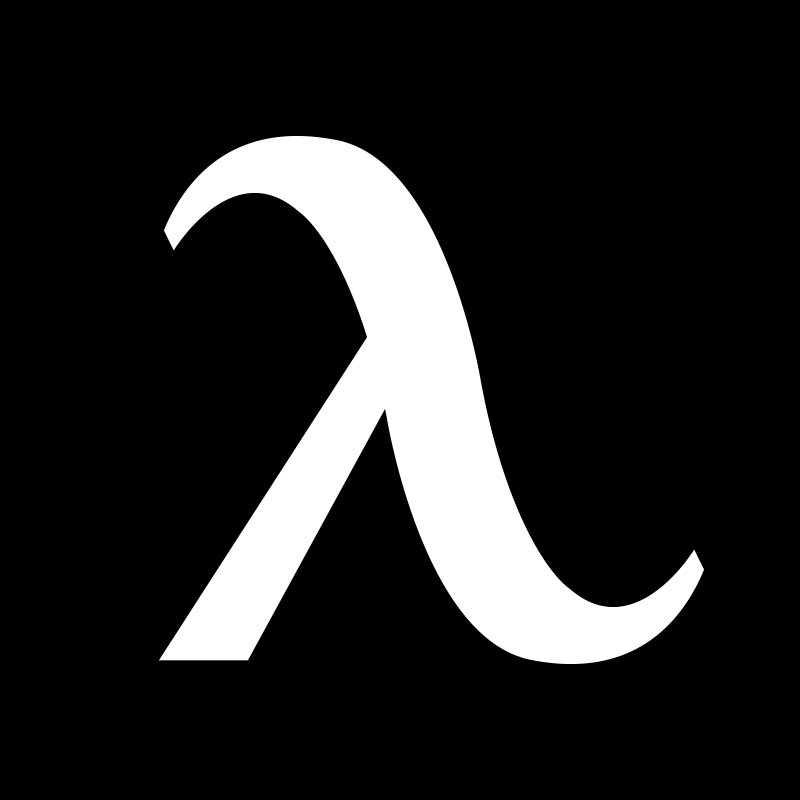 Autonomous
 | 
Dec 28, 2021
Some people think that having a small space in their office means they cannot have a proper workstation. Thanks to the effort of many ergonomic developers, there's a way to achieve a great office space without it feeling too claustrophobic.
Still, it may be hard for some to find something that fits their particular needs, especially when not all offices come with the same measures. We want to help you with that, which is why we made this guide on how to purchase the best desks for small spaces.
Don't worry about having a limited set of options; there are dozens of different products you can purchase today that can accommodate your space. In this particular case, we're going to go over 25 different desks you can purchase right away.
The desk is one of the most important tools you must focus on when creating an effective workstation. If you don't have the right desk for your furniture, you may feel uncomfortable while working, which can translate to poor work performance in the long run.
In case you want to optimize your office in the best way possible, let's start by buying the perfect desk for your needs. Keep reading to discover the top 25 desks for small rooms!
Why Is Having a Good Desk so Important?
As mentioned before, a desk is one of the most important parts of any office. This is the piece of furniture responsible for holding most of your office equipment, including your monitor, keyboard, mouse, and other office accessories you need to work more efficiently.
Depending on your current work setup, you may either need enough space for a laptop or a multiple monitor setup. Logically, smaller spaces may not allow you to place as many items on them since you're limited. However, in some cases, optimizing your space can allow you to make room for more things you may need for your office.
The two items that make up the most space in your office are the desk and the chair. If you already invested in a small desk setup, make sure to get a desk chair for small spaces too. That way, you can truly make your workstation cozier.
How Can You Optimize Your Office Aside from Getting a New Desk?
While having a great desk for your office space is vital, there are a few other things you may do to optimize your workstation. First, you may consider purchasing cable organizers, filing cabinets, or even wall-mounted shelves.
Remember that the goal, in this case, is to make as much room available as possible. This way, you can move freely around your office without feeling overwhelmed by everything around it.
One of the best things about small office furniture is that it's often much more affordable than large furniture, such as a large home standing desk or ergonomic chair. In case you're unsure of what product can benefit you, you may start by reading our guide on our top 25 desks for small spaces below!
What Are the Best Desk Types to Purchase?
As you may already know, there are dozens of different chair models on the market, making the purchase decision a bit harder for some. In case you're working with a small space in your office, the choice may be even harder since you may be unsure of whether the size of your preferred desk is going to fit your office.
One of the best ways to solve this problem is to go for an electric standing desk (more specifically, a small standing desk). These desks come with a simple – yet powerful – motor that allows them to change their height, depending on your preferences. Thanks to this feature, you may choose to work while standing up or sitting down, which is perfect for small office spaces.
In case your office is extremely small, going for a compact desk can be a great choice since you can set it up to a higher height, meaning you don't have to get a chair to work. On the contrary, if you ever get tired of working while standing up and manage to get a compact chair for your small computer desk, you can lower it back to a 'sitting' setting.
Standing desks have taken over the market recently, and they've proven to be an excellent option for anyone who wants to optimize their working performance, whether they're in a big or small office.
What Are the Top 25 Desks for Small Spaces in 2022?
2022 is ending soon, and we want you to go into 2022 with the best office equipment you can get! If you're looking to get a small modern desk for your office, you may choose one of the following 25 desks.
All of these products are of excellent quality, and they're optimized for small spaces. Keep reading if you're interested in getting one of those!
1. Autonomous SmartDesk Core
The SmartDesk Core is one of the top choices when it comes to compact desks. Overall, it has all of the features you need in a powerful standing desk, such as height-adjustable settings, solid steel frame, dual motor, and more.
Overall, this desk's dimensions are 53" long x 29" width, which is great for most people looking for a small-to-medium desk for their offices. In case you're looking for an affordable and stylish product or a small gaming desk, don't hesitate to go for this one.
2. Frama Shelf Library Desk
In case you're looking to go as minimalistic as possible, the Frama Shelf desk may be the right one for you. Overall, this desk for small spaces comes with no legs since it's a floating, wall-mounted desk for small rooms.
As for its dimensions, it comes at 45" in height and 31.5" in width.
3. Cristopher Knight Home Compact Desk
While this isn't a floating desk for small spaces like the previous product, it doesn't take that much space from you. It features 31.5" in height and 47.25 in width, which is a bit larger than the previous desk, but it's still within the right size range for small desks.
4. Midcentury Art Display Desk
This is considered a "Mini Desk" since it comes with 30" in height and 36" in width. The best feature about this desk for small rooms is that it comes with a tempered-glass top, a steel frame, and engineered wood.
5. Xochitl Desk
Aside from having an exotic name, it's one of the simplest desks on this list. It comes with 30.3" in height and 39.4" in width. Moreover, it comes with two extra drawers where you can store as many things as you like.
6. Tier Folding Desk
If having a stationary desk in your office doesn't seem like a great idea, the Tier folding desk may be a great choice for you. Aside from its 31.75" H – 34" W dimensions, you can easily fold it when you're not working and get more space in your office.
7. Linon Coy Small Space Desk
In case you're a fan of vintage aesthetics, this small space desk may be the one for you. Overall, it comes with 34.25" in height and 30" in width. Moreover, you can easily fold it up and store it away in any room you consider appropriate.
8. Björkåsen Laptop Stand
Regardless of having a strange name, it does the job quite efficiently. This desk is for those who have a laptop to work and don't want to take any space in their office. You can adjust its height slightly, and it also comes with a cup holder. This desk for small spaces has 23.62" in height and 18.12" in width.
9. Mateo Desk with Drawer
This is another option for those looking for rustic or vintage looks for their office. In essence, this desk for small spaces comes with a drawer in the center where you can store any unnecessary items. It comes at 27" in height and 39" in width.
10. Tilden Small Compact Desk
The Tilden desk is made from solid wood, and it has a simple but excellent look that may fit any office aesthetic. It features 30" in height and 40" in width, which is decent for most small spaces.
11. Prepac Floating Desk
In case you're looking for a floating desk, this may be another great option for you. One of the most remarkable things about this product is its beautiful white color, which fits almost any office environment.
Overall, this small space desk features 60" in height and 30.75" in width. Keep in mind that it has a considerable height since it also features a few drawers at the top.
12. Industrial Mini Desk
This is a stylish wood and bronze metal desk that is sure to fit your office, regardless of the aesthetic you're aiming for. It comes with 30.5" in height and 31" in width.
13. Bjursta Wall-Mounted Desk
In essence, this is a drop-leaf table you can easily mount to any wall in your office. Moreover, you can fold it down when you're not using it, providing some extra space. It comes at 35" in width and 19" in depth.
14. Mid-Century Fold Out Desk
If you like wood materials for your office, this small computer desk may be excellent for you. You may also fold this desk down when you don't need it. When it's folded up, its measurements are 35" in height and 13" in width.
15. Mounted Drop Small Computer Desk
This small computer desk is designed to lay flat against your office wall without any problems. Moreover, you can either make the desk shorter or larger thanks to its drop-leaf feature, making it perfect for most office environments. It features 31" in width and 23" in depth.
16. Mid-Century Mini Secretary
Brighten up your office with this stylish mini desk that measures 44.5" in height and 28" in width. It's made of beautiful and solid eucalyptus wood.
17. ODK Corner Desk
In case you don't have a lot of room, this corner small computer desk may be a decent choice to consider. It comes at 30" in height and 28.3" in width.
18. Buylateral Desk
This is one of the smallest desks on this list, but it does the job efficiently. Moreover, it features a drawer where you can store your office supplies. Overall, this product comes with 30" in height and 42" in width.
19. Rift Hideaway Wall Desk
The best thing about this small modern desk is that you can easily store the desk without it taking too much space from you. It comes at 5" in height and 31.5" in width.
20. Touraco Writing Desk
When it comes to desks for small spaces, this is one of the best choices. Aside from featuring a beautiful design, it comes with 30" in height and 42" in width.
21. White Compact Standing Desk
In case you're aiming for ergonomic standing desks, this small modern desk is a great alternative. Keep in mind that it features a height range from 29.5 to 47" and 32" in width, so if you're looking for something a bit larger, this one may not work for you.
22. Ladder Shelf Desk
This small modern desk has a rather interesting design. If you're looking for some extra space to store your items, this product width 26.25" in height and 28" in width may be excellent.
23. Wood Lift Coffee Table
Regardless of the "coffee table" label this compact desk has, it still does a great job for those who want a small desk in their office. It can reach a height of up to 27.2" and 42.9" in width.
24. Bekant Corner Desk
A small L-shaped desk can be the solution for your needs. In that sense, this desk is compact enough for most offices. Its height starts at 22," and its width stands at 63."
25. White Oglethorpe Floating Desk
Finally, this floating desk can fit anywhere you want to place it. It comes with 11.81" in height and 63" in width, making it appropriate for almost everyone.
Bottom Line
We've given you a long list of products you can currently purchase to make your office space the best it can be. Now, it's up to you to choose something that caters to your needs so that you can be as comfortable as possible while working.
Have fun optimizing your office with these desks for small spaces!
Hey, you have special pricing through your company.
Get exclusive rewards
for your first Autonomous blog subscription.
WRITTEN BYAutonomous
We build office products to help you work smarter.
Coming at You Live from Autonomous' Social Media!