Workplace Inspiration
Top 3 Most Modern Standing Desks for Trending Office Design

Autonomous
|
Jun 25, 2021
1,762 Views
Looking for a desk as you redo your office or looking to change your desk? With regular work desks taking a back seat, the world is moving on to better and healthier desks. Healthier desks? Yes, that's true; more than just trending designs, a contemporary standing desk helps you maintain better health and reduce the risks associated with sitting for too long.
A standing desk could help prevent or minimize any damage arising from sitting long hours at your work desk. Medical research shows that sitting at a desk for long hours increases health risks from between ten to twenty percent for individuals.  A sedentary lifestyle leads to initial things like back aches and pains, joint pains and sprains, or more. The Musco-skeletal system is affected to show these symptoms.
CNN reports medical research that concluded a reduction in pains and aches by folks who use a modern stand up desk.
Before we explore further, take a minimalist desk tour. Ready? Let's move on.
What are standing desks?
Typical work desks do not offer any adjustments to each user. A standing desk offers users the freedom to sit and work when tired or needed, or they can raise the desks' height to stand and work.  How is that? A new design standing desk has an adjustable desk that can be adjusted by cranking it pneumatically or using an electric motor.
What are the benefits? Standing and working give you a break from the monotony of sitting and working; your muscles change positions, and the chances of stiff postures are reduced. As a result, your health around pains and aches of the back and neck is reduced. With a healthy lifestyle, your productivity goes up. The Occupational Safety and Health Administration from the Department of Labor, USA, has guidelines on the best sitting posture using a modern adjustable height desk.  Here is our review of some of the best contemporary standing desks.
Top 5 Modern Desks for Trending Office Design
Our selection of the best modern standing desks and trending designs are here. Don't miss our reviews of home office design trends.
1. Smart Desk Core
A standing desk designed specifically for you, the SmartDesk Core fulfills your needs for your comfort.  Built with elegance, this desk gives you a choice to adjust the desk's height at the flick of a button. Equipped with dual motors, the desk can be raised from 29.4 inches to 48 inches for your comfort. Lean on it for support as you take a call or set it to a height for working on your computer system. Tired? No worries, as you easily lower it without clearing up your workspace. Do ensure that no breakables are present.
With a range of six different colors to choose from, you are sure to have a trendier office.  With the large workspace that the desk offers, you may want to avoid fluorescent colors or big motifs; that's why the natural wooden finish is attractive with a classy finish. You can also choose a color for the sturdy solid steel frames that support a maximum weight of 265 pounds. What's more, take your pick from either the regular size desk (53" W x 29" D) or an XL size. Your best choice is the SmartDesk Core for a trendy office.
2. SmartDesk Pro
Being a pro, this standing desk is ergonomically designed. With the SmartDesk Pro, you can use it for multiple purposes. The SmartDesk Pro is available in six plush and different colors, offering you a choice to go with the trendy designed office. The steel frames on the lower side could be contrasted with a choice of three different colors.   The table can take an extended weight of up to 310 pounds. Awesome, isn't it?
The desk works using a powered electric motor and has four settings that you can define.  The near noiseless electric motor (40dB) gives you a pleasant and very little hum and does not interrupt your work. With a seven-year warranty on offer, it makes an ideal pick!
3. SmartDesk Corner
An L-shaped standing office desk, the SmartDesk Corner, gives you options to seat two colleagues close to each other.  This could foster better work relationships. Both users can lower or raise the table height with the triple electric motor individually. A soft button can manage these near noiseless motors.
Raise the desk from 29.4 inches to 48 inches by the press of a button. Want to pre-program settings? You have a choice of four programmable settings for quick access to a pre-set height.  The solid steel frames can take a weight of four hundred pounds, the best in their class. With the SmartDesk Corner, you can maximize seating in the space that you have.
4. Jarvis by Fully
Like many other brands, the Jarvis can be lowered/ raised for a twenty-six inches height adjustment.  The JieCang motors have an improved noise level (56-57 dB) when in action.  It can take a maximum weight of three hundred fifty pounds. Offering you a fifteen-year warranty on the frame and electronic parts does make an interesting deal.  However, you may want to review the stability of the desk with its JieCang design frame. With a wobbly desk, as you raise height, you may wish to be careful of what you keep on it.
5. PneuDesk by APEX DESK
This standing desk can be raised to a maximum of forty-eight inches using a lever. No electric motor for those who dislike electric appliances for any reason. You can choose from four different sizes based on your need for a large workspace. Installation in less than twenty minutes is easy with minimal tools. Wheel/casters make it easy to keep it mobile as you shift it where needed. Before you buy, check the weight the desk can take.
Summary
A difficult choice, but if we must recommend, our verdict goes to the SmartDesk Core, a smart choice. Don't miss the SmartDesk Pro or the SmartDesk Corner to optimize space.  Choose one that best fits your needs.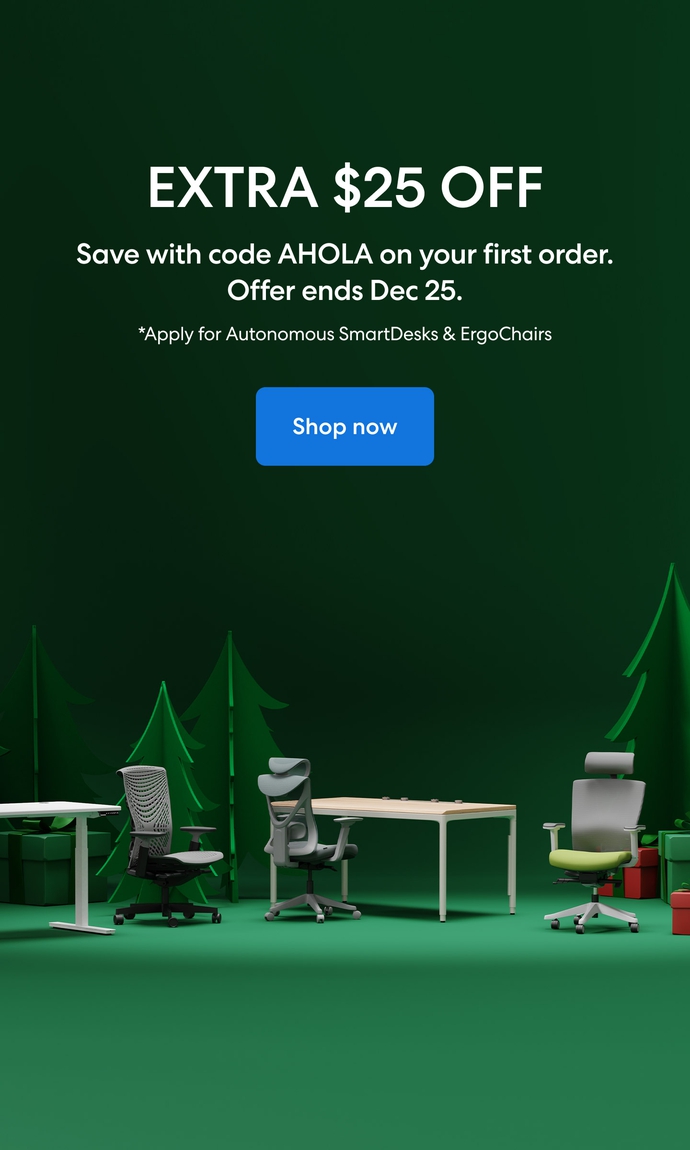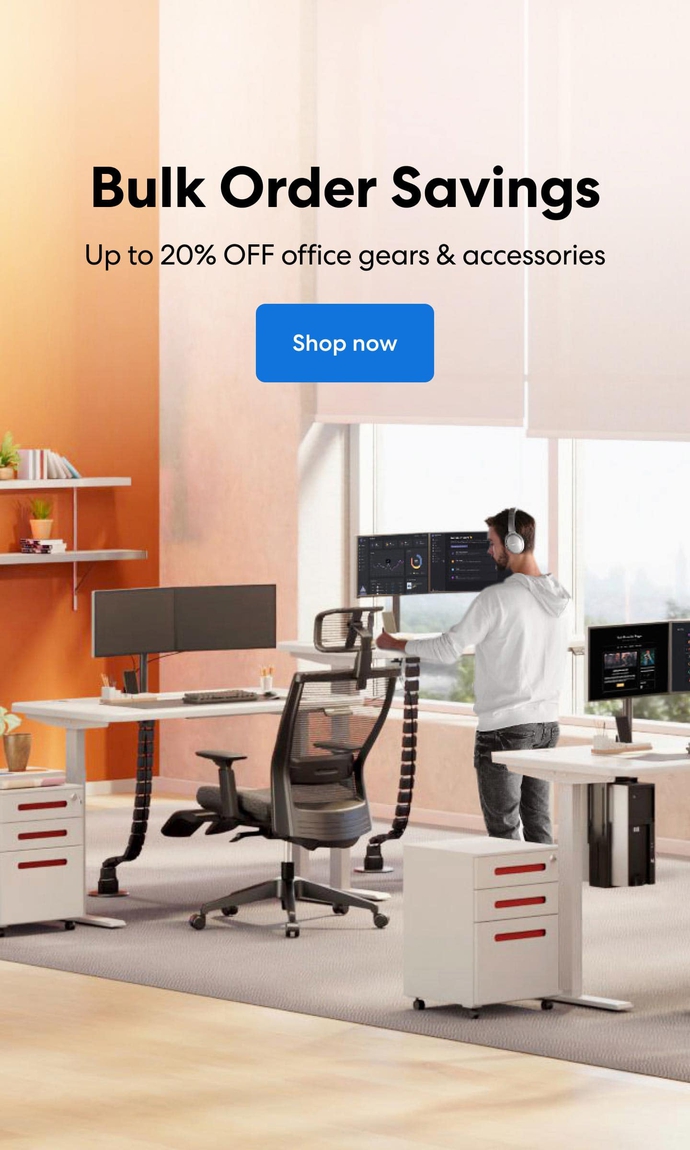 Subcribe newsletter and get $100 OFF.
Receive product updates, special offers, ergo tips, and inspiration form our team.