While writing armchairs have their roots in history, they now have a modern aesthetic. There is usually an oval, or circular tablet or pad mounted above or replaces the armrests of the Windsor-style armchair with a desk attached. Many models of storage drawers have been added to the pad for holding everything you need. It's also available with a drawer beneath the seat in other versions. 
Many versions of the pad have a hinge so that you can fold it downwards and add to the storage capacity in your room. This kind of ergonomic chair is often referred to as a comfy chair with a desk attached and is closely related to mechanical desks. Metal and plastic are the primary materials used to manufacture the modern student desk or school desk, which is often the most compact version. 
There are plenty of sizes to meet children's changing needs as they grow. This form is different from its antique form in that it is ambidextrous: The pad or tablet can be used for right-handed or left-handed writers, whichever is preferred.
Best Office Chairs with Desk Attached
1. HON Motivate Tablet Arm Chair
During the day, the chair provides additional comfort with a dynamic flex loan seat that moves with the back. For durability, the entire seat is made of resin-reinforced molded shells.
2. Learniture LNT-NES3018STBK SO Shape Series Mobile Tablet Arm Chair
Mobile tablet armchairs from the shape Series enable you to reorganize your classroom seating quickly. Storage space under the seat provides students with a place to store backpacks or books as well as casters that make maneuvering easy. Kids can easily get in and out of their seats because the plastic desktop swivels. It is made from flexible polypropylene to ensure comfort throughout long lessons. 
Underneath the office chair with desk attached is a shelf that doubles as storage and a balancer. The tablet arm is conveniently attached to the rolling chair with desk attached seat's base for stability and swivels and can be adjusted in height. With an 18-inch seat height that meets BIFMA standards, the desktop is made of injection-molded plastic with aluminum arms that are powder coated in silver mist.
3. Virco 3700BRM Classroom Chair Desk with Attached Tablet Arm
An ergonomic reclining chair with desk attached, such as the Virco 3700BRM, comes with a tablet-arm writing surface and steel-rod bookrack, which provide comfortable seating and enable students to study in the correct sitting posture. The steel tube frame ensures stability, strength, and long-term durability. It is the same kind of hard plastic chair desks used throughout the United States in public and private schools. 
Colorfast, scratch-resistant, flameproof Martest 21 hard plastic is used for the arm tops of the 3000 Series ergonomic chair desk tablet arms. With its chrome frame, solid plastic seat and back, and chip-resistant desk surface, this desk combo is sure to impress. ANSI BIFMA standards are met and exceeded by this product in terms of quality and strength. A 10-year manufacturer's warranty is included, as well as Greenguard Certification and CPSIA approval.
4. Flash Furniture Dark Gray Mobile Desk Chair
Besides rotating tablets 360 degrees, this computer ergonomic chair also has an under-seat storage nook. An air-ventilated contoured seat and back, an under-seat cubby, and the ability to easily clean the seat with a water-based cleaner are all features of this chair or ergonomic desk stool. Similar to the previous chair model, this one also has a heavy-duty plastic frame that supports up to 265 pounds and a storage cubby under the seat that can hold 22 pounds. 
A round storage cubby is located underneath instead of a square one, which gives the cubby a neater appearance. Both the tablet arms and the seat spin independently of the base. Besides being large enough for laptops, the tablet has a neat border.
Pros of a Chair with Desk Attached
Productivity is improved
Having no support for your arms will make them feel more tired easily. As a result, you may need to take a break more frequently. The more breaks you take, the less productive you are. When your arms are supported, you can work for much longer without feeling fatigued.
Ensures that your back, shoulders, ad neck are pain-free
Hanging arms can counteract the benefits of good lumbar and head support provided by your office chair with a headrest. It is important to remember that leaving your arms hanging might add more pressure on your wrists, shoulders, spine, and neck. As a consequence, being in a single position for too long, you will experience back, shoulder, and neck pain pretty soon.
Provide you with support when you stand up
Your hips will be less stressed if you use this device to keep your body upright. This can prove to be more useful if you suffer from particularly bad hips. An office chair's armrests play an important role in its ergonomics.
Cons of a Chair with Desk Attached
It's impossible to support your arms, so that's the first problem
Let your elbows hang, and your wrist, neck, shoulders, and spine will be put under further pressure. As a result of sitting in this position for long periods, you will feel strain and discomfort in these areas.
You can't rest your arms either, which is another problem
There is such a thing as an armrest on a reclining office chair with a footrest. You can take advantage of it to relax during those short breaks from work. You won't be able to rest your arms if you don't have an armrest, so where will you rest your hands? What are you doing on your lap? Where is the desk? There's no way you're going to be comfortable with that.
There will be no way for you to put your arms at the right height.
Let me explain what we mean by this. Tablets and phones often tend to force people to look down at them, causing neck strain. It is possible to prop your elbows up if you have an armrest so that the tablet or phone is closer to your eyes if you have one.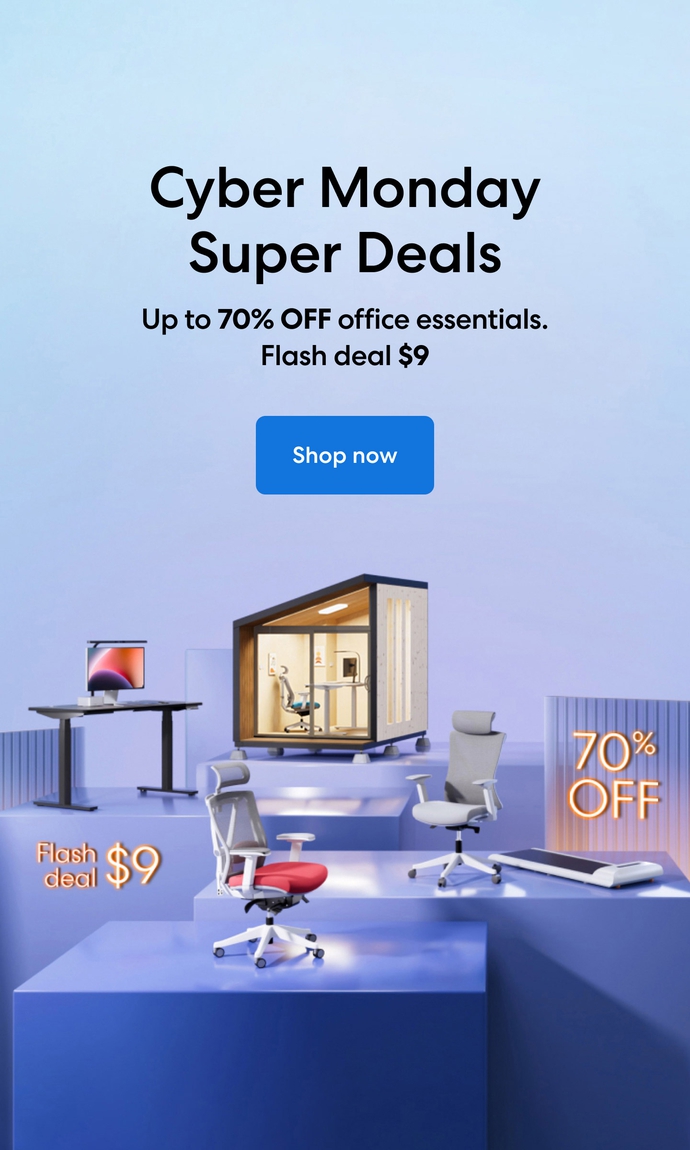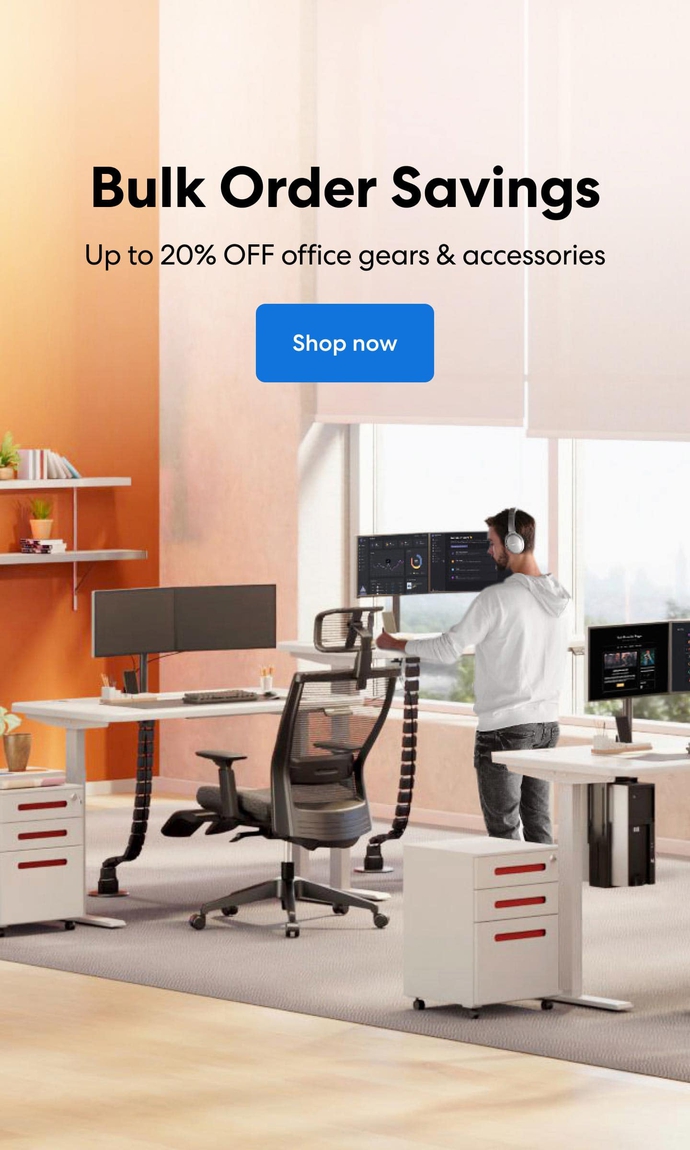 Subcribe newsletter and get $100 OFF.
Receive product updates, special offers, ergo tips, and inspiration form our team.