Conference room chairs should have the attention they deserve when it comes to home offices and businesses. People must consider how important the appearance of the place where you make an in-person or video conference is, and the meeting room chairs are part of this. When you think about who can be sitting in those chairs, it becomes more evident that you need to invest in this.
What are elements you should consider when buying conference room chairs?
Style and comfort are two of the essential elements you must consider when looking for modern conference room chairs. It is also crucial to consider ergonomics since many conferences tend to linger a lot when it comes to business matters. For example, many people could feel uncomfortable during a business discussion if they do not have conference room chairs with arms, so it is indispensable to consider every possible stage when you think about the comfort of your guests during a conference. Another example may be the possibility that the chair does not fit the conference table dimension.
Remember, this does not apply only to in-person workers; you should also consider this for a hybrid working model, where you have remote workers essential for the video conference. One of the best choices for hybrid working arrangements is investing in a standing desk chair that allows you to stand during the video conference to show statistics on a board or for self-comfort.
That is why we bring you the list of the top five conference room chairs for offices in 2022. Our team made you this list already considering all those elements we told you above to save you the hassle of making a list of them and search for a conference chair buying guide by yourself. 
Top 5 Best Conference Room Chairs for Your Business
ErgoChair Plus
The first one on our list is the ErgoChair Plus; this chair is similar to the known metropolis conference room chair. If you are looking for the best ergonomic chair option, this one is the best choice for you. This chair features lumbar support and padded leather upholstery that make it the best option for extended meetings. The ErgoChair Plus has a clean and modern design that masks an excellent capability of sustaining long-term comfort. 
What makes this conference chair stand out from the rest is its pronounced backrest S shape and perfect height to allow you to rest your head and relax your neck muscles. These features are excellent for anyone sitting through many hours of meeting to support their bodies and prevent back pains or stiff necks. Many people have declared how the functionality of this chair's design increased their productivity and concentration during a meeting by helping them to feel more comfortable while working. 
Another reason this chair is excellent is the adjustable features that allow you to adjust it until it fits you better; this feature is crucial for any conference you attend. Believe us when we tell you that you do not want your guests to feel uncomfortable during the meeting. 
ErgoChair Pro
This chair offers the same features as the previous one, but with the difference that it has a lighter design. Its aesthetics are perfect for millennial offices because of their less executive style. The ErgoChair Pro is one of our most advanced developments; it offers you complete support for your back, neck, arms, and adjustable features that you can play with to adjust to your measurements perfectly. It also comes with a reclining feature that allows you to rest whenever you want without having to stand up from your workspace. 
One of the main features of this model is its design flexibility that allows you to choose between a black and white office chair. If you want a modern and juvenile workspace where millennial workers can feel comfortable but still keep the professional appearance of the office, the ErgoChair Pro is your best choice.
It is also an excellent option for remote workers that cannot afford a more expensive chair since it is even more affordable than the ErgoChair Plus but still maintains all its features and functionality. Using this chair, you do not feel all the hours you spend during an extensive video conference.
Sidanli Conference Room Chair
If you are looking for a complete modern conference room chair style, this is the best choice for you. It has an ordinary yet timeless design that helps bring your conference room more into the 21st century. It features a clean chrome foundation, armrest, and frame capable of withstanding at least 250 pounds. It also features a padded leather chair cover that is incredibly durable and easy to clean. This chair aims to promote a correct posture on everyone that sits on it, so if you are looking for an affordable and comfortable option, this chair can be a good fit for you.
Presidential Leather Executive Chair 
The Presidential chair is the best combination of luxurious and modern aesthetics in one item. Imagine that your company is doing great business with a related company, and since you are the boss, you want your chair in the conference room to stand out from the rest. If you relate to this stage, then the presidential leather executive chair is the best option for you. It gives everyone a sense of leadership and authority while maintaining the elegance and modern appearance of the office. 
Avo Chair
Despite all the benefits other types of chairs can give you, sometimes you are on a budget and can't afford them; This usually happens when you start a new business and plan to establish a new workplace in a commercial building. If that is your case, then the Avo Chair is the best choice for you since it is a small, affordable, and comfortable chair that still enhances the appearance of your conference room with its modern design. 
Remember, setting up a professional and stylish conference room is crucial to make a good impression on every business guest you bring to your workplace. The choice of the appropriate chairs is the most indispensable step of doing it, and now you are ready to know which chair you should choose.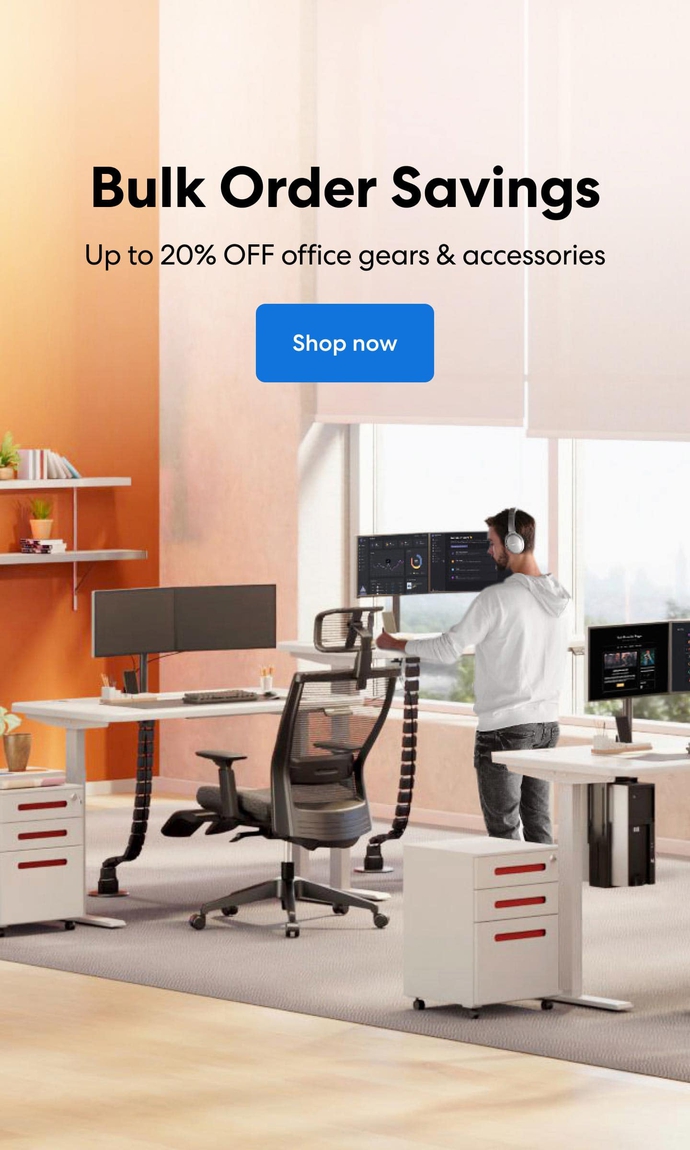 Subcribe newsletter and get $100 OFF.
Receive product updates, special offers, ergo tips, and inspiration form our team.