Hybrid Working
Top 7 Video Editing Tools for New Content Creators

Molly Stoneman
|
Apr 22, 2021
2,621 Views
So you've decided to embark on your dreams of creating original video content...where do you begin? With so many great tools available, it can be difficult to know where to start, especially if you don't have any prior experience. These days, there are plenty of free and premium options that you can choose from, and we've chosen our top 7 best options for you to consider.
If video isn't an integral part of your content marketing plan now, chances are it's about to be. Whether SEOs and content marketers like it or not, web content is taking a turn towards video. In the next year, approximately 50 percent of advertisers are adding video delivery platforms to YouTube and Facebook; about ⅓ of the time people spend online is watching videos; and by 2022, video itself is expected to account for more than 80 percent of all Internet traffic.
Not a specialist? Don't you know how to edit footage, have a production lab, or to film and cut your features with a bona fide video specialist? That's perfect! The goal of today's blog is to show you that with the right tools for editing videos, you can stay ahead of the curve and bring some cutting edge marketing to your brand or your social media presence.
Let's dive inside! Here are our reviews for the top 7 best video editing applications or video editing apps for beginners, from the cheapest to the most expensive.
1.   Apple iMovie
This one would not really apply to all of you working with PCs, but we just can't bring ourselves to leave it off the list. If you want something super simple and easy, it's hard to find  a better software solution than Apple iMovie. The ten high-fidelity filters from iMovie are some of the most classy in the video editing game; and if you shoot on your iPhone or have edited a project on your iPad, you can use AirDrop to pass your project to your Mac wirelessly and effortlessly.
One of the most sought-after features of iMovie is its green screen or "chroma-key" tool, which enables you to position your characters in exotic locations at a moment's notice. Want to overlay one of your favorite movie scenes? With iTunes and GarageBand, iMovie links directly in, so you can quickly implement custom tracks and sounds. Using iMessage, Facebook, Twitter, or any other of the succinctly linked channels of iMovie, when your film is finally ready to ship, release it into the wild.
2.   Lumen5
We'll place this more in the category of a "tool" for video editing than video editing software, but Lumen5 is a no brainer for social media marketers who want to make fun, flashy social promos in the blink of an eye.
Lumen5 markets itself as a network that turns blog posts into social promos. Although the process is not seamless, and you will certainly have to do some tinkering to get your blog content looking exactly the way you want it, the rest of the process of video production is a cinch. Just refine some copy that teases your blog post; drag and drop some gifs, screengrabs, or video clips; add some music; and for Facebook and Twitter, your entertaining social video will be ready.
3.   Nero Video
Nero Video holds its own on this list, one of the cheaper options around ($49.99), it comes well-stocked with many of the tricks and effects you can find among other items competing for dominance in video editing, and you can definitely do worse as regards apps for beginners. However, you might want to steer clear if you're going to spend money learning how to edit images. Nero just doesn't have the speed and versatility of some of the other items listed here, and $50 is still not all that cheap if the value proposition is its price.
4.   Corel VideoStudio
Corel VideoStudio has all the features of the other top-of-the-line products on this list, including support for 360-degree VR and 4k, but it also has the distinction of being the first piece of consumer video editing software to deliver motion tracking, which is a feature that allows you to track specific objects during your cut (if you wanted, say, to point an arrow at one of your characters, blur out his face, or bestow him with a funny hat). Most of the products on this list come fitted with motion tracking, but one of the best motion tracking systems around is still available at VideoStudio.
One of the knocks on VideoStudio is its speed, which, like CyberLink PowerDirector and Pinnacle Studio, lags noticeably behind some of the faster systems on this list. Still: a one-time $51.99 payment? You could do much worse.
5.   Filmora (from WonderShare)
Filmora is just as multiple-faceted as they come when it comes to video editing applications. Filmora is the normal, quick, high-quality video editing offering for Wondershare; but FilmoraGo (for mobile editing) and Filmora Scrnn also offer Wondershare (for screen recording and editing). Intuitive and quick to use, the interface is filled with filters, overlays, motion elements, transitions, and a small range of royalty-free music.
For most video editing products today, 4k and GIF support are boilerplate features, but one thing Filmora does especially well is titles. In video apps, title tools are trending, and while Filmora's doesn't have the versatility of say, an Apple Final Cut Pro X, which can superimpose and rotate 3D titles over your videos on three axes, it still has some snazzy titling features for the money you pay.
Easy Mode, which allows you to create fun, polished edits by just dragging and dropping clips, choosing a theme, and selecting music, is another Filmora feature that beginners to video editing will find attractive.
6.   Adobe Premiere Elements
We include Premiere Elements on the list mainly because for some time it has been a market pioneer in video editing games. And $79.99 isn't egregious, but we're here to suggest that you mainly pay for a name at that price. In the time since the emergence of Premiere Components, too many other items have exceeded it in pace and capacity for us to position it among the crop cream. That's nothing to take away from the usability of Premiere Elements, however, especially for beginners.
The Directed Edits function makes Adobe Premiere an especially enticing choice for beginners, as it enables them, with extensive software support, to take on both fast edits and advanced projects.
So while in terms of speed, 3D editing, multi-cam, and some other advanced features, Premiere Elements lags behind the competition, it is still a great option for the novice looking for a robust suite of effects, and some guidance on how to execute them.
7.   Adobe Premiere Pro
Adobe Premiere Pro is probably the most complete piece of video editing software available, with a nearly unprecedented suite of tools, 360 VR and 4k support, and a newly introduced ability to store, organize, and share assets online with a team. For our free AdWords account structure guide, here's a recent video promo that we cut using Premiere Pro.
The Lumetri Color tool, which provides color correction and manipulation on par with that of a Photoshop, is one of the most dazzling of Premiere Pro's tools. The multi-cam feature is also a winner, although most systems allow you to work with a limited number of camera angles, allowing an infinite amount for the new iteration of Premiere Pro.
Put in a multitude of titling options, ancillary apps that are easily linked (such as Photoshop and After Effects), and a versatile, easy-to-use gui, and Premiere Pro is a no brainer.
Get the best video editing setup
Not only is software important—your workspace is vital for you to work as productively and creatively as possible. Spruce up your space with personalized decor and minimalist office tools like a standing desk from Autonomous. It's a great affordable option for beginner content creators who want to get their creative projects off the ground.
What advice or recommendations do you have for beginner content creators? Share some of your experiences with us in the comments below!
Video ads for product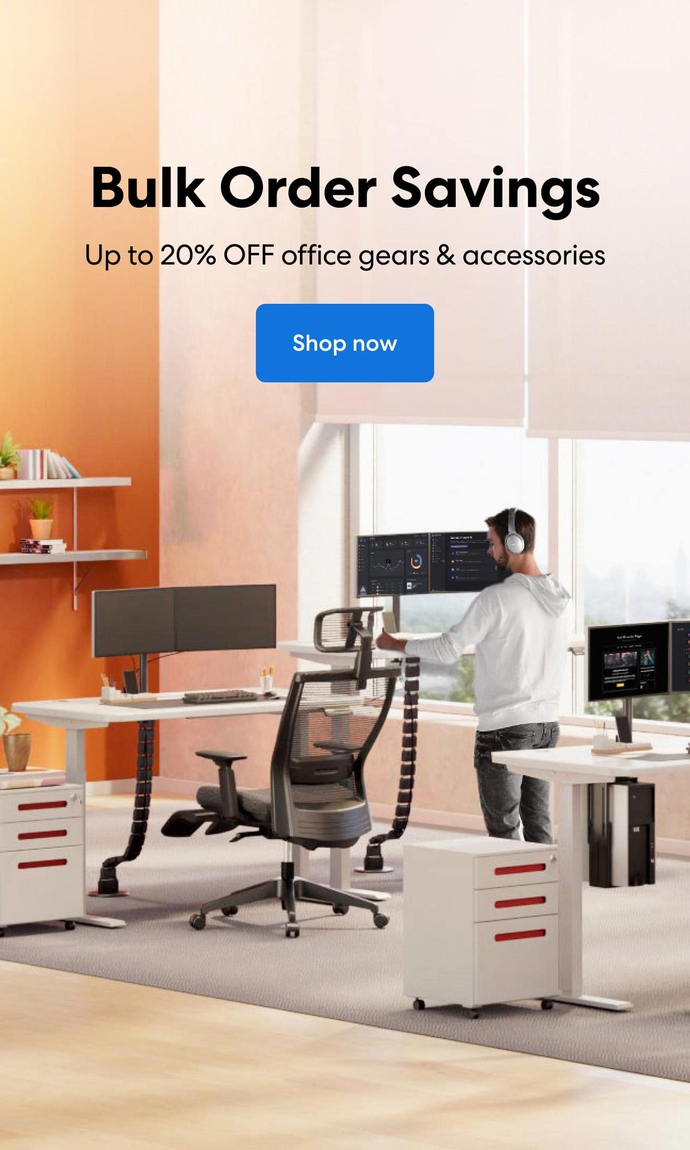 Subcribe newsletter and get $100 OFF.
Receive product updates, special offers, ergo tips, and inspiration form our team.