People don't work the same way anymore compared to the post-pandemic world. Most of us manage our work life alongside traveling, one of the perks of remote working. While remote work brings its benefits, it has its challenges too. If not catered properly and on time, it can hinder productivity and lead to frustration in remote employees. One of the most common problems of remote working is connectivity and communication issues when dealing with your team or clients from miles apart.
If you are not physically present, you need to be present virtually and have a strong connection with the team, so the work flows seamlessly. This calls for a suitable internet connection and devices that are always operating. Hence on more than one occasion, a remote worker might need a portable charger to stop worrying about their laptop dying or their phone dozing off.
While there have been many portable chargers and power banks in the market for decades, the portable charger Black Friday deals are a good time to make a high-quality Black Friday wireless charger purchase. This article will enlist our top favorite wireless charger Black Friday deals you need to check out in this article.
1. Moshi Wireless Charging Pad
Modern wireless chargers are no longer just power banks but charging pads that look great while doing the job. This wireless charger from Moshi Otto Q is a charging pad with a light grey felt texture. It connects to your laptop to charge your phone but don't expect the action to be vice versa.
The charging pad supports fast charging rates with a 15W maximum power, and you can enjoy a 10-year warranty on this tiny product. It is affordable, and you can expect a great deal on Black Friday.
2. Moshi Porto Portable Battery
If you are on the hunt for the power bank charger Black Friday deals to keep your desk accessories well-fueled, this built-in wireless charger with a portable battery is a durable solution. A wireless charger and portable battery combine to form the Porto Q 5K. Something unique about this charger makes it one of the best wireless chargers for Android. While we love the design, the portable battery feature is unmatched.
You can now charge wirelessly and without cords wherever you are. Plug it in when you arrive home at night to simultaneously recharge your phone and the internal battery. With this potent combo, you're always energized and ready to work while you're out and about.
3. Moshi Symbus Q
Need battery load for multiple computer accessories at once? We got you covered. Enjoy the Moshi Symbus Q wireless charger with multiple (five) ports at once. Despite having various charging outlets, the power does not slow down, nor any of your devices are harmed. It offers wireless charging up to 15W and has 4K HDR and HDMI ports for projectors. The USB Dock also allows data transfer at a high speed of 1000 Mbps.
It is safe to say that besides being an efficient wireless charger, the device is an all-in-one solution for your portable work and meeting needs.
4. RapidX Charging Station
Indeed a charging station and an all-in-one solution for your computer desk accessories. This device wall charger from rapid X is a 7-device wall charger that stays away from your desk surface; hence the cable clutter doesn't come on your desk. If you are out to make a list of must-have PC gaming accessories, then, by all means, you need to add the RapidX my charging station to your list.
It will keep your cell phone, headphones, wireless mouse, and keyboard well-fueled throughout the day. Thanks to the two power outlets, USB ports with four charging options, and a 45W USB-C PD port, you can charge numerous smartphones, tablets, laptops, and other devices. A hidden cable management system allows you to store and run your wires without the tangled mess because each device has a specific charging slot. MCS includes a 10W wireless charging pad and a removable Apple Watch holder for even more charging ease.
5. RapidX Modula 5
The RapidX Modula 5 is a wireless charging system with five devices option at once. It offers 10W of charging speed and Qi-certified compatibility for iPhone 8 and advanced versions. You will also find it a universal charger for Android and Apple devices. Besides working for your phones, the Modula 5 also has a watch pad for your apple watch series. And no need to line up your devices for their turn as you can charge 5 devices simultaneously. Simply one of the best wireless chargers on the go, and you can also score a great discount for Black Friday deals.
6. VogDUO 4 Port Leather Charger
For people who take aesthetics in their work setup seriously, check out the VogDUO leather charger with 4 ports. It comes in two colors, maroon red and tan, so people who think the desk setups are supposed to be boring can take a seat back. One of the best features we love about this charger is its small size, making it portable. It has 4 USB ports with high-performance GaN technology. Not only does the charger keep your devices running it also has safety features like over current, over temperature, and over-voltage protection.
7. VogDUO 3 in 1 Magnetic Wireless Charger
The VogDUO wireless charging stand boosts your workflow and user experiences from every angle while enhancing the atmosphere in your office and other spaces. Your next must-have for the work-from-home luxurious lifestyle or working on the go is made of handcrafted leather design, magnetic charging for iPhone and Apple Watch, and scratch-resistant glass.
One of the best versatile chargers, it is flexible, portable, and can be placed at any angle to charge the devices. It looks great while doing the job, but that's not the only reason we love it. It is also completely durable and improves workflow.
8. Kew Labs Invisible Wireless Charger
What has the world come to where you can find invisible chargers? Well, we have the best one from Kew labs. The new labs invisible charger is designed for desk surfaces ranging from 10 to 17 mm thick. To ensure universal compatibility with all phones, including MagSafe iPhones, and superior performance, it is designed to be put on surfaces 0.39"-0.66" (10-17mm).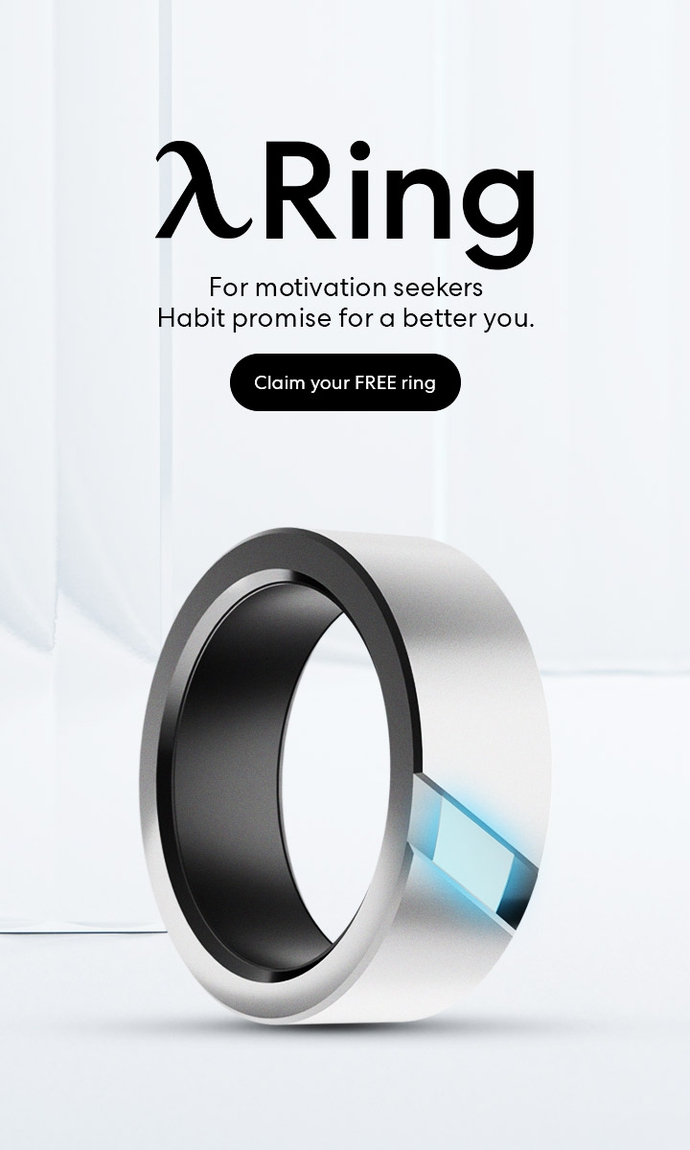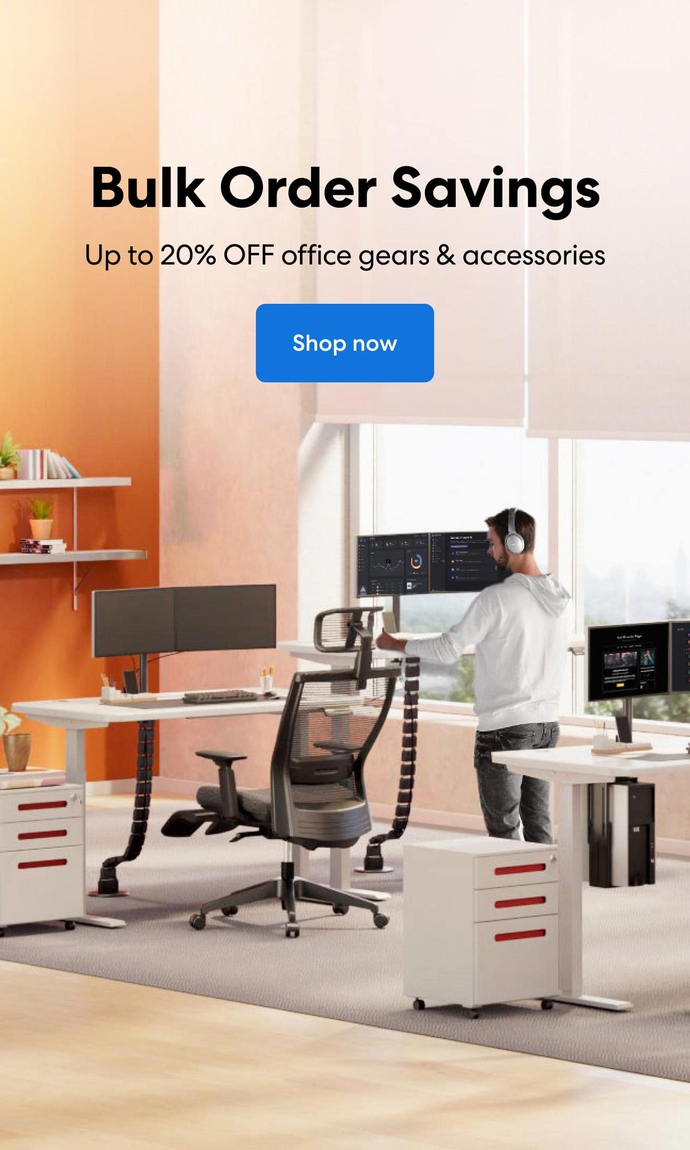 Subcribe newsletter and get $100 OFF.
Receive product updates, special offers, ergo tips, and inspiration form our team.