Buying a teen office chair is often a challenging process. Teenagers go through an important stage in their lives, and your duty as a parent is to protect them at all costs.
When you get the best ergonomic chair for your teen, you guarantee their back's health. Additionally, you help them feel more comfortable in their room and happy about the prospect of sitting and doing homework or other things. Read on to find out more and know all about the best office chairs for teens.
Why Teens Need an Office Chair
Many parents don't understand why teens need a special chair. When you are a teenager, you're going through many changes. You need to discover who you are and what you want to do with your life.
An office chair for a teen can help a teenager have a specific space for whatever they need. They can use it to do their homework or to learn a new skill. It's a great addition to the space in their room.
How an Office Chair Can Help a Teen
A teenager office chair can help the individual to maintain their health. It ensures that each time they sit, they do so in the proper position.
Additionally, it's an amazing item to have in their room since they can use it while they do homework, listen to music, and more. A teen desk chair is perfect for many purposes.
Top 8 Teen Office Chairs
If you're buying a teen computer chair, you need to make sure you have the best options. Check out the following list and find the one that suits your needs.
1. ErgoChair Recline by Autonomous
The ErgoChair Recline is a very comfortable option that includes incredible ergonomic features. With a supportive seat made of foam, it's incredibly comfy and teens can use it for long hours.
Another great aspect of ErgoChair is that its reclinable back allows the teen to sit without worrying about back pain. Furthermore, it offers a one-year warranty, so you return it if you have any inconveniences.
2. ErgoChair Pro by Autonomous
Another great option by Autonomous is the ErgoChair Pro. It has similar characteristics to the ErgoChair Recline, but it includes other features so the buyer can feel extremely comfy while they're sitting down.
It's a great office chair for a teen with lumbar support that works with every seating position. It can stand up to 300 lbs in weight and has five lockable positions in its smooth recline. Finally, its design is classic and can be combined with virtually any surroundings.
3. AvoChair by Autonomous
Nowadays, people must focus on helping the environment. However, if you're looking for a teenager office chair, you might not know how to do it. Fortunately, Autonomous has the perfect solution for you.
The AvoChair by Autonomous is made with biodegradable materials only. Furthermore, it has adjustable armrests and a customizable seat height. Its design concept resembles a waterfall and it's a great teen office chair you could buy.
4. Kelly Clarkson's Home Lourdes Task Chair
The desk chair by Kelly Clarkson is an amazing model with a contemporary design. It has a glamorous appearance that many teens might love.
If you want a modern option, the Lourdes chair might be the one for you. Its legs have a golden finish and it's a sturdy model, making it perfect and durable.
5. Gold Flamingo Teen's Alina Velvet Task Chair
The chair by Gold Flamingo is one of the most elegant models you can find. Your teen can feel like they're in a luxurious environment due to the item's mesmerizing appearance.
Buying the Alina Velvet gives you more than a beautiful item, though. You can also get lumbar support for your teen so you don't need to worry about their back's health.
6. Tiffany Chair by Boss Office Products
The Tiffany chair is popular for being one of the most extraordinary models you can find. It's armless, extremely comfortable, and has a beautiful design that comes in different colors.
Boss Office Products takes pride in the Tiffany chair because it offers incredible qualities. It's designed to make any surrounding look more beautiful. Additionally, it's made of specific materials so the teen who sits down can spend long hours in it while still being comfortable.
7. Mesh Computer Chair by the Scratchturtle
This model is a classic Mesh chair with lumbar support. If you want a teen desk chair that's not very over the top, the one by Scratchturtle might be what you're looking for.
The teen computer chair has armrests, so the person feels comfortable at all times. It's built with resistant mesh and has a wonderful ergonomic mid-back design.
8. Mesh Task Office Chair by Wayfair Basics
No one should underestimate the benefits of a comfortable sitting place, especially if you're looking for a teen office chair. Fortunately, the model by Wayfair Basics offers fantastic features so everyone can sit and experience comfort.
With a mid-back design and a mesh composition, the model by Wayfair Basics is many people's favorite. It looks modern and fresh, and it's available in more than 10 different colors so you pick the one that looks best with the rest of the room.
What are The Advantages and Disadvantages When Buying a Teen Office Chair?
Every purchase you make has benefits and disadvantages. Buying a teen desk chair can have pros and cons, and you must examine them if you want to make sure that you make the right office chair choice when you spend your money.
Buying a Teen Office Chair
Having a chair can make the teen feel more independent
It can boost their motivation and productivity
A good chair protects the teen's back
You need to invest money in the chair
If you don't have the money, you might need to make monthly payments
Keynote Takeaways
Your teen can be very happy with a new chair. It can make their room look more beautiful and give them a comfortable and ergonomic sitting place. Now that you know the best options on the market, examine thoroughly each one and choose the one you believe is more fitting!
Video ads for product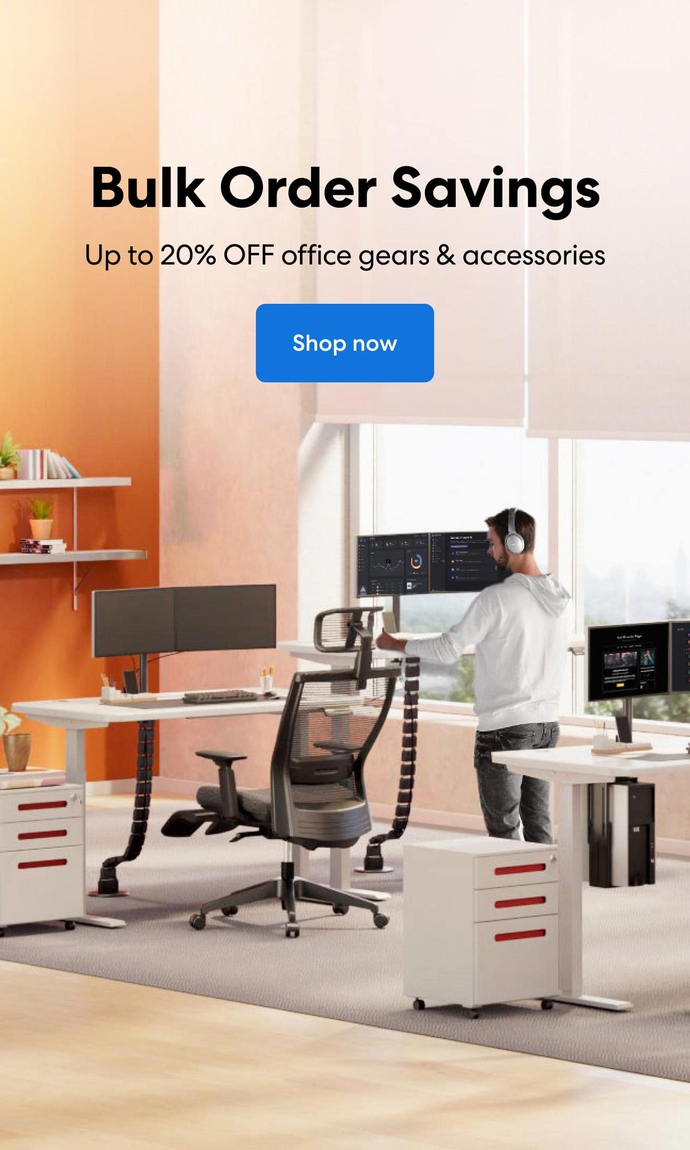 Subcribe newsletter and get $100 OFF.
Receive product updates, special offers, ergo tips, and inspiration form our team.