Smart Products
Top 9 Modern Accessories for Desk & Office that Bring Inspirations

Autonomous
|
Oct 26, 2021
1,831 Views
Setting aside household distractions and focusing on work is easier when you have a designated workplace in your home. We've gathered nine modern office accessories to help you create a work-friendly environment in your own house. From furniture to purifiers, these smart office accessories all have one thing in common: a sophisticated space free of enticing temptations like TV and snacks. Different things inspire different people, but when it comes to settling down to get your work done for the day, there are certain things that are a must! 
Whether minimalism or darker colors inspire you, you also have to pay attention to the tools in your office to get the job done. Something as simple as an electric standing desk can spark inspiration in you as you need a desk to work. However, instead of a plain old desk, you can alternate between sitting and standing. Ready to learn what else can inspire you in your home office? Keep reading! 
Top 9 Modern Office Accessories that Bring Inspirations
If you are looking for a source of inspiration for a modern office design, you may want to consider the following nine modern office accessories for your desk and office:
1. A Standing Desk – SmartDesk
Standing desk is one of the contemporary office accessories today. When it comes to working professionals, who want to channel inspiration from their home office, the Autonomous SmartDesk line is standing desk royalty. Are you looking for an adjustable standing desk? The work-from-home desk would be ideal for remote professionals who want to upgrade their workspaces with a more ergonomic standing option. The list of reasons why you need this office furniture goes on and on: developers, creative professionals, IT, artists, gamers, executives, and so on all appreciate the qualities this desk offers. The SmartDesk's huge surface can carry all of your professional tools - up to 300 lbs.! 
If you're interested in a SmartDesk, there are four modern desk sets to pick from: SmartDesk Core, SmartDesk Pro, SmartDesk Corner, and SmartDesk Core Duo. Regardless of which choice you select, you can count on the following outstanding features from these smart and modern desk sets:
An adjustable height range

Convenience

Controls that are easy to use

Durability

Core strength

Aesthetically pleasing 
Remember that a standing desk not only improves the aesthetics of your workstation and assists you in keeping it organized, but it also has a number of health benefits. 
2. An Ergonomic Chair – ErgoChair
This is one of the popular modern office accessories in the market. You may want to invest in an ergonomic chair for your desk and office for a number of reasons. The vast majority of employees claim to be calmer and that they can feel an improvement in spine health. Furthermore, an ergonomic chair comes in a variety of designs and sizes. How do you determine if you should buy one of Autonomous' ErgoChair models when there are so many to choose from? When it comes to this well-known office chair with a headrest, there are a few things to consider. 
Many individuals are starting to realize that the best posture is to sit in a reclining position. If you are considering purchasing an ergonomic chair for your computer, it is vital to pick one that is appropriate for your needs. When you buy an ErgoChair Recline, ErgoChair Pro, or ErgoChair Plus, you can count on the following features:
An Adjustable headrest and armrests

Adjustable seat height

Back tilt angle

Footrest 
From comfort to health advantages, aesthetics, increased productivity, and customizability, an ergonomic chair has a lot to offer you and your workplace. Are you ready to invest in the ErgoChair to gain some inspiration during your work hours? 
3. An Ergonomic Keyboard
A work-from-home desk and chair aren't the only things to think about. In addition to the ergonomics of your workspace and ergonomic chair, you need a trustworthy keyboard to help you gain the inspiration you need. Using your laptop's built-in keyboard all of the time can be taxing, so consider investing in a second wireless keyboard, such as one from Logitech. Instead, to keep your fingers flexible while typing all day, add a gummy silicone keyboard on top of your laptop or desktop keyboard. 
4. Autonomous Monitor Arm
Modern desk accessories for working from home are also necessary if you want a boost of inspiration! The majority of individuals are familiar with monitor arm desk mounts but are confused about how to use them. Is it only for the purpose of lifting your computer screen off the desk? How do they appear when matched with other modern office supplies? What is the distinction between a single monitor arm and a twin monitor arm? Don't be concerned! A monitor arm desk mount is an ergonomic device to have in your office. It (temporary) mounts to your desk and also functions in tandem with it. 
It gives you additional options because you can choose between single and dual monitor arms, and you don't have to strain your neck or eyes to see the screen, which already inspires you to get to work. 
We spend so much time at our workstations that we need work environments that can adjust to our changing needs throughout the day. With a vertical range of 20 inches and 360-degree rotation, the Autonomous Monitor Arm is designed for a flexible home office desk configuration. Adjust the rotation and height of your screens to fit varied postures during the day to improve your performance and motivation.
5. A Premium Webcam
You cannot miss a webcam in your modern office accessories collection. The built-in camera on your laptop may have been enough for infrequent video chats in the past, but if you're engaging in video chats regularly, you need a high-quality webcam that portrays you in your best professional light. You are not, however, obligated to turn your living room into a film studio. The Logitech StreamCam is a great method to get high-quality video on small devices. 
If you work in a video-dependent industry like teaching or sales, a green screen to change your background as needed or the Webaround, which links directly to your chair, could be beneficial. Many people link their iPad to their PC and use it as a webcam. 
On top of that, what could be more inspiring than having some new toys to play around with? 
6. Autonomous LED Desk Lamp
If you want to stay inspired and productive throughout the day, make sure your workstation is well-lit. It has been demonstrated that having a light source can aid productivity. Things improve dramatically when you use an LED desk lamp. Additionally, for a variety of reasons, LED desk lights are excellent contemporary office accessories that spark inspiration. 
Since LED bulbs are designed to dissipate as little energy as possible, they are energy efficient. The majority of the energy in these lamps is kept in the form of light because they do not emit UV rays or heat. As a result, you get a brighter light for the same power. 
Since they utilize less energy, these bulbs last longer and perform better than ordinary fluorescent lights. As a result, they're a long-lasting solution for workplace lighting. 
You may choose from a wide range of dimmable LED desk lamps on the market. These adjustable modern desk accessories enable you to alter the brightness depending on the time of day and keep your workspace well-lit. With all of this in mind, getting your hands on an LED desk lamp for your home office is vital to improve your motivation. 
With the Autonomous LED Desk Lamp, you can choose from a number of color choices and brightness levels. Simply adjust the angle of this fashionable desk lamp to the one that best suits your needs. 
7. Autonomous Filing Cabinet
Is there a need for more storage space for your modern office supplies? We're convinced that as you weigh your options, you may see the value of an Autonomous Filing Cabinet as one of your modern office accessories. Having an organized space with all your items stored properly is a fantastic way to boost your inspiration. Desk drawers, filing cabinets, chests of drawers, and other storage options are available. What types of filing cabinets are ideal for you? 
It is entirely determined by the type of work you do. You need a filing cabinet if your job requires you to maintain track of a significant number of client files, categorized by date, topic, project, or other criteria.
It enables you to save files in a suspended format with a label on top, allowing you to create an index and browse through it anytime you need something, as the name suggests. Why do you need this filing cabinet when much paper management has been eliminated, and people prefer to save information on their computers or the cloud? 
You are entirely correct. Cloud storage allows you to view and share your information from any location on the planet. Cloud storage may not be desirable if you work from home because of the cost. 
Moreover, many legal compliance requirements necessitate the physical storage of the hard copy. This filing cabinet desk is essential if you want to be productive in your modern office desk decor. Whatever your reason for having a physical filing cabinet, it can also be used as a storage space for other objects. When it comes to a multipurpose room, you have a lot of alternatives. 
The Autonomous Filing Cabinet is designed to work in harmony with your SmartDesk and daily routine. The drawers also feature enough room for all of your electronics, files, and documentation, as well as a lock to keep everything safe. 
8. A Second Monitor/Screen
If you're working on your laptop at home, you know how painful it can be to stare at a computer while attempting to decipher data from a spreadsheet. It is a sure way to get rid of the inspiration you may have had. 
An external monitor can help you work more efficiently. It is one of the modern office accessories for you. Although LG's 32-inch full HD display panel is outstanding, a screen from HP may be a more cost-effective solution. You can also utilize an HDMI cable to turn your TV into a second screen or use AirPlay to enlarge the screen on Apple devices. 
If you're feeling very adventurous (and don't mind working from your couch), you could invest in a projector like the DBPOWER to project your computer screen on the wall. This may provide a sense of inspiration due to how different it is.  When you're done with work and want to relax with some Netflix, it's also a great two-in-one option. 
Lastly, a portable monitor is ideal for days when you need to go to the office or wish to work somewhere other than your home, such as a park, a café, or a coworker's home. It's compact and light, yet it works just like a regular display. 
9. Airdog X3 Purifier
What is more inspiring than having a brand-new purifier to use in your office? The Airdog X3 purifier combines robust TPA technology with a small form factor that is up to six times smaller than competitive air purifiers, thanks to replaceable filters. The following are some of the advantages that this small, yet powerful modern office desk decor brings to your home office:
As little noise as possible

Reusable

Safe

Adjustments are made automatically

It's convenient and straightforward to use
The Final Verdict
Every day, even if you simply have to cross the room to go there, your modern desk setup with modern office accessories serves as your office, so having everything you need is a great way to ensure you are inspired to get your work done. One of the advantages of working from home is that you have more control over the appearance and atmosphere of your workspace. Allowing yourself to work from multiple places and making the appropriate decisions and investments to maximize your environment can help boost your level of motivation.
If you want additional amazing ideas for your inspiration, check out the Autonomous employee purchase program.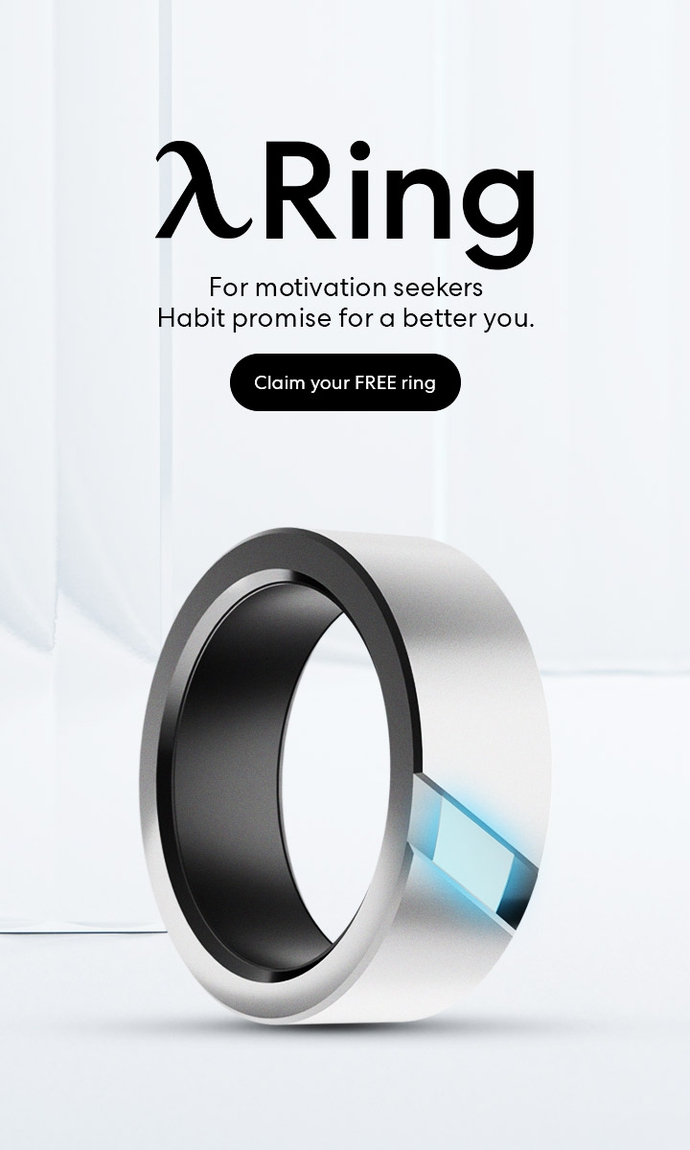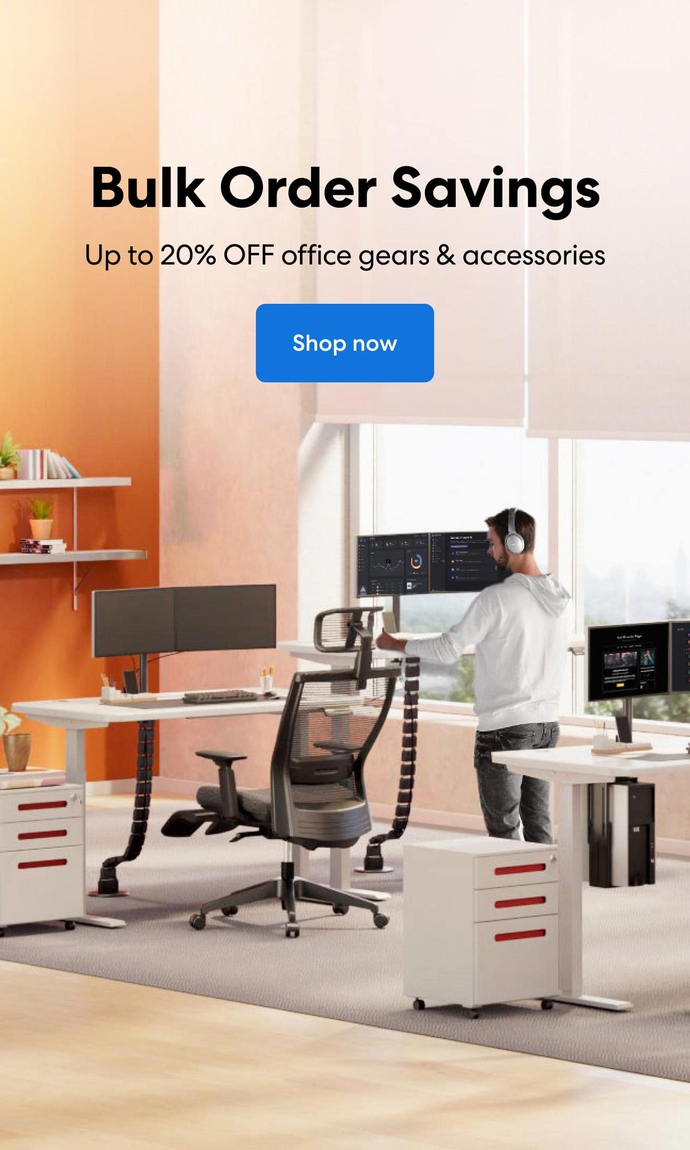 Subcribe newsletter and get $100 OFF.
Receive product updates, special offers, ergo tips, and inspiration form our team.