You can enjoy the health benefits of a sit-stand lifestyle without completely changing your working setup when you use the sit-stand desk converter or adjustable monitor stand riser. Your health improves when you move and change positions throughout the day, burning more calories and improving circulation. You can add monitor arms to make it an even more comfortable workstation. Installation of the desk monitor stand riser takes only a few minutes.
1. Standing Desk Converter by Mount-It!
This desk converter is easy to make your desk more functional and ergonomic. It aims to improve neck, back, and shoulder health by encouraging more movement throughout the day. 4.3"-19.9" in seconds using the gas spring handles.
A height-adjustable base on this adjustable monitor riser for the desk increases stability as it moves up or down. This laptop electric desk riser has a 37.4-inch-wide desktop which is large enough for dual monitors. A spacious keyboard tray can hold a mouse and keyboard under the stand riser for a monitor. The bottom of the dual monitor standing desk converter has pads to protect your existing desktop against scratches.
2. Electric Monitor Riser by Mount-It!
Work more ergonomically by clearing your workspace. You can transform any table into an adjustable height sitting-to-standing workstation. The adjustable monitor riser for the desk includes generous space for your laptop and office accessories, as well as a monitor riser that allows your screen to be tilted and rotated fully.
You can stand up in seconds after sitting down. Improve your posture and make your workplace healthier. Easily raise or lower your entire workstation with easy-to-use controls and a powerful motor system.
The VESA compatible computer riser monitor stand ensures that monitors up to 32 inches are supported. You free up more workspace, and ergonomics will improve with a 45° tilt screen and 360° rotation. 
3. Dual Elevated Workstation by Mount-It!
This affordable desktop standing desk converter allows you to switch between standing and sitting while working at your desk. You can accommodate your mouse, keyboard, and other peripherals on it, along with two monitors. Boost your energy with alternating postures, combat sedentary work and combat sedentary living.
You can keep your standing desk in place with a steady mechanism that supports your devices. Your entire assembly will be stable with a heavy-duty electric standing desk converter base. Thanks to the gas spring arm system, getting up from a seated position is a breeze. Make adjustments with ease by raising or lowering each arm up to 26.4 lbs.
Turn between portrait and landscape mode, or swivel and adjust the height. Set it as high as 19.5" or as low as eye level. Tilt it 15° to reduce eye and neck strain. VESA pattern should be 75mm x 75mm or 100mm x 100mm for two monitors. If you have a laptop, add it too.  
4. WorkFit-S Converter from Ergotron
The Ergotron WorkFit-S has the best all-around feature set and works even better with a monitor arm among the standing desk converters we have tested. A column tilts away from you and is mounted on a post. You can mount it on your desk, and it features a three-tier system. In the top tier are your monitors mounted on Vesa mounts.
A work surface of this desk monitor stand riser is optionally available on the second tier. A keyboard tray is on the third tier. An adjustable keyboard tray below your desk makes the entire unit highly adjustable. As a result of the counterbalance system, you don't require any buttons or levers for adjustments.
With its excellent build quality and an industry-leading warranty, the WorkFit-S is one of the best options on the market. The keyboard tray is the only downfall of the WorkFit-S. As it is relatively small and bounces more than most converters, you won't be able to choose your keyboard as much as you'd like.
5. VertDesk Converter
There is an integral z-shaped base built into the VertDesk Converter. This is the highest quality desk monitor stand riser. Gas lift cylinders help the unit to operate smoothly and silently. Under the monitor platform, you will find two handles that you need to hold down to raise and lower the platforms.
You can adjust the unit to numerous heights because it has an infinite position lock. We have found VertDesk Converter to be the most stable of the products we have tested. You can easily mount dual 24-inch monitors and settle cables in the included grommet holes.
Due to dual ergonomic functionality, you may require a monitor arm. There is also only a small keyboard tray, so your options for a keyboard are somewhat limited compared to competing models.
6. HumanScale's QuickStand
The Humanscale QuickStand comes in the vertical column design. You can attach the QuickStand to your desk using the included clamp mount. An optional freestanding base is available for an additional charge.
There is a separate platform for typing and tasking, and the monitors have Vesa mounts. The QuickStand desk monitor stand riser features dual ergonomics and is extremely adjustable. It is easy to adjust all parts of the counterbalance system within seconds. A sleek design and an integrated wire management system help the QuickStand stand out from the crowd.
With the unit, you can hide your cords from sight by using the plugs built into the column. The keyboard tray is the main drawback of the QuickStand. With the standard model, there is only sufficient distance between you and the monitors so that you can use a keyboard and mouse. You will need to upgrade to the large platform if you want task space or optimal viewing.
7. OFM 5100
This desk monitor stand riser model features a double X-shape base with dual fixed platforms. Gas cylinders are located on either side of the base to assist the movement. Movement is easy and smooth.  
There are 12 different height options with the 5100, ranging from people with just over six feet to those who are over six feet. Monitor and keyboard platforms are the best things about the OFM 5100. Both are among the largest in their categories, so they maximize the space available for users.
With two 24" monitors and multiple other accessories, you will have no problem using them. The OFM 5100 is a nice choice for anyone who enjoys using unusually large keyboards or mice. Its ergonomics are its biggest downside. OFM 5100 doesn't work for everyone because the range is limited, and the position lock is not infinite.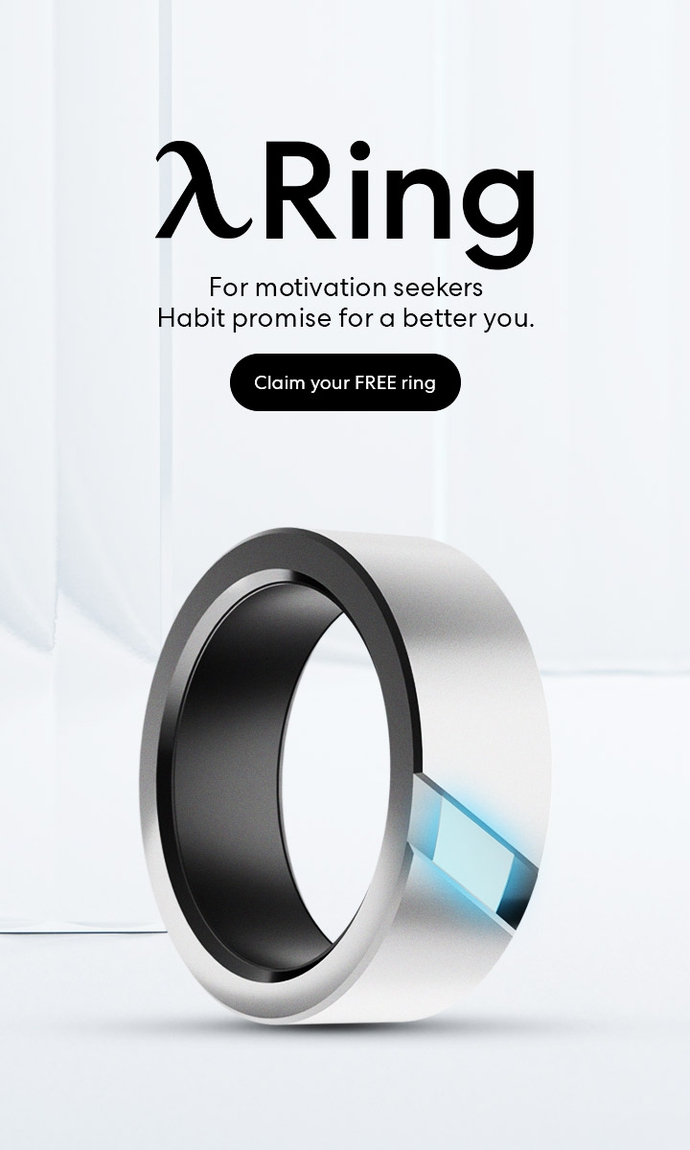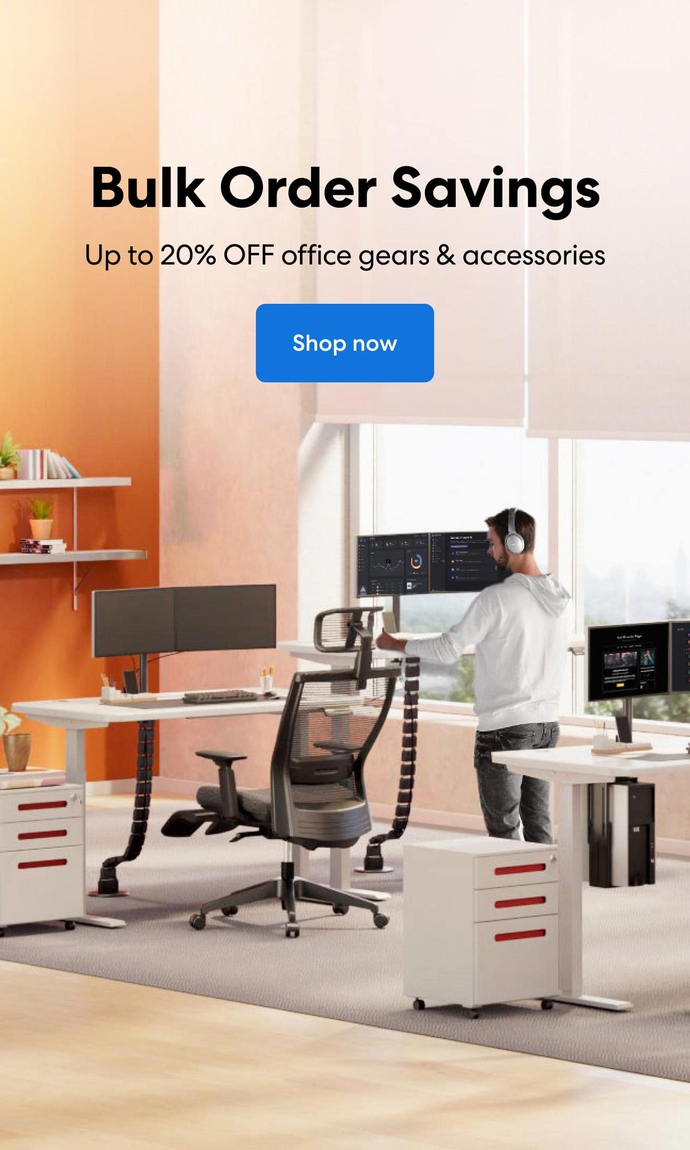 Subcribe newsletter and get $100 OFF.
Receive product updates, special offers, ergo tips, and inspiration form our team.