Latest Updates
Top Online Furniture Stores With Online Black Friday Deals

Autonomous
|
Nov 6, 2023
597 Views
Table of Contents
Are you eagerly awaiting the upcoming Black Friday shopping frenzy? Wondering where to find the most irresistible deals on furniture this season? Look no further! This guide unveils the top online furniture stores offering mind-blowing Black Friday deals, including the renowned Autonomous.ai.
Whether you're eyeing a sleek air purifier Black Friday deal, a snug recliner Black Friday deal, or perhaps sturdy Black Friday desk deals, this comprehensive article will equip you with all the necessary details to make the best buying decisions. Here, we will explore the world of high-end yet reasonably-priced furniture, so get ready for a shopping extravaganza.
Top 6 Stores With Online Black Friday Deals
These are the furniture stores that have the best online Black Friday deals that will save you money and time:
1. Autonomous.ai
Leading the charge is Autonomous.ai, a trailblazer in providing cutting-edge furniture solutions at your fingertips. Boasting a range of sleek options for air purifiers, sophisticated selections for office chairs, and an unbelievably big range of office desks, Autonomous.ai effortlessly combines comfort with cutting-edge technology, reshaping the landscape of contemporary living and work environments. With an unwavering dedication to offering the best Black Friday deals, Autonomous.ai continues to set the benchmark, ensuring a shopping experience tailored precisely to your distinct lifestyle and preferences.
2. Wayfair
Indulge your senses with the extensive collection of furniture and home decor that Wayfair has to offer, which reflects an unrivaled range of styles and designs. Wayfair, with their Black Friday sale, provides the ideal platform for you to infuse your living space with a sense of personalization that is uniquely you. Wayfair promises to cater to your individual taste, helping you discover the perfect pieces that speak volumes about your style and sophistication regardless of whether you are looking for modern chic or classic elegance.
3. IKEA
Shoppers who are looking for a perfect blend of style and functionality continue to be captivated by IKEA, which is known for its designs that are inspired by Scandinavian minimalism and offers options that are friendly to shoppers' wallets. IKEA's Black Friday event provides the perfect opportunity to give your living space a revitalizing makeover without putting a strain on your budget. The event features a wide selection of furniture and other home essentials. Experience the understated sophistication that defines IKEA's exclusive Black Friday offerings by paying them a visit.
4. Ashley HomeStore
On Black Friday, Ashley HomeStore will whisk you away to a world where timeless elegance reigns supreme. The Ashley HomeStore carries a diverse selection of furniture and home decor that caters to a wide range of aesthetics and personal tastes, from the most cutting-edge modern to the most classic antique. Their exquisite collection will assist you in producing an atmosphere in your home that is cozy and inviting, and which is also a reflection of your own unique sense of style. 
5. Overstock
Your creative juices are invited to flow freely thanks to Overstock's enormous selection of home furnishings and goods, which are currently on sale for Black Friday at prices that cannot be beaten. The Black Friday sales at Overstock put an emphasis on quality and design, giving you the chance to make your house a home while saving money at the same time. Discover a world of possibilities and let the Black Friday deals at Overstock assist you in turning your house into the abode of your fantasies.
6. Target
Target's incredible Black Friday selection is like swimming in a sea of fashionable low prices. Target is a go-to for shoppers looking for trendy but reasonably priced items because of its extensive selection. Look through their wide variety of home furnishings and accessories, and get ready to give your house a makeover with their special Black Friday prices. This Black Friday, Target should be your first and only stop for all home furnishings and decorations as you explore the infinite possibilities it holds. Target's dedication to offering the greatest online Black Friday discounts guarantees that you'll find high-quality items that suit your taste and let you express your style in your home. Target offers everything you need, from modern furniture to sophisticated home accents, making this Black Friday one you won't soon forget.
Frequently Asked Questions (FAQs)
1. How can I find the best Black Friday deals online for shopping furniture?
You can find the best Black Friday deals online by exploring renowned stores with a history of offering substantial discounts during this shopping extravaganza, such as those mentioned above. Keep an eye out for exclusive Black Friday deals online shopping to make the most of your shopping experience.
2. Are there any specific deals on office chairs during Black Friday?
Yes, many online stores, including Autonomous.ai, offer enticing office chair Black Friday deals that allow you to revamp your workspace with stylish, ergonomic, and affordable office chairs.
3. Can I get good discounts on security cameras during the Black Friday sales?
Certainly! Numerous stores, including Autonomous.ai, roll out exclusive security camera Black Friday deals, presenting an excellent opportunity to enhance the security of your home or workplace at a discounted price.
4. How can I make the most of the Black Friday deals online shopping experience for furniture?
Planning ahead for what you need and sticking to your budget can help you get the most out of your online furniture buying on Black Friday. Get the best price possible by taking advantage of early-bird specials and comparison shopping. Look out for extras like free shipping or a longer warranty to maximize your spending.
Conclusion
Get ready to indulge in a shopping bonanza like never before, as Black Friday approaches with its irresistible deals. Explore a plethora of options and secure the best online deals for Black Friday, including exclusive offers on office chairs and security cameras.
This season is sure to be a lucrative and exciting one for furniture aficionados worldwide as Autonomous.ai and other top furniture retailers prepare to showcase their astonishing Black Friday discounts. Participate in the Black Friday excitement by upgrading your house or office with new furniture and other home solutions.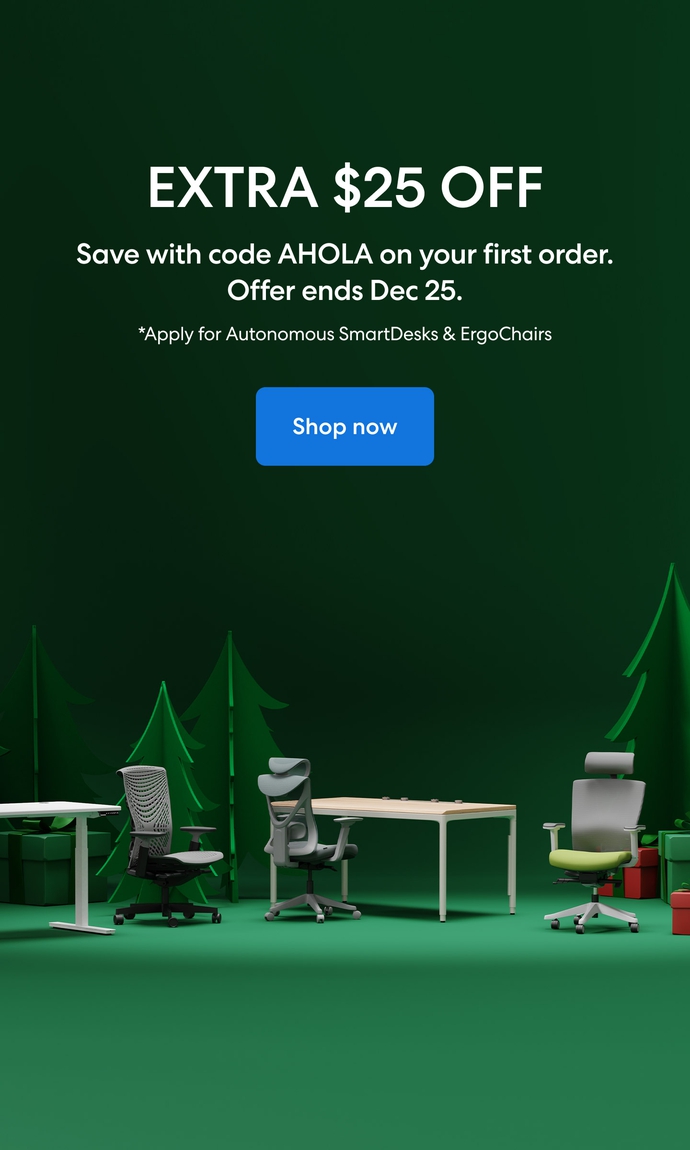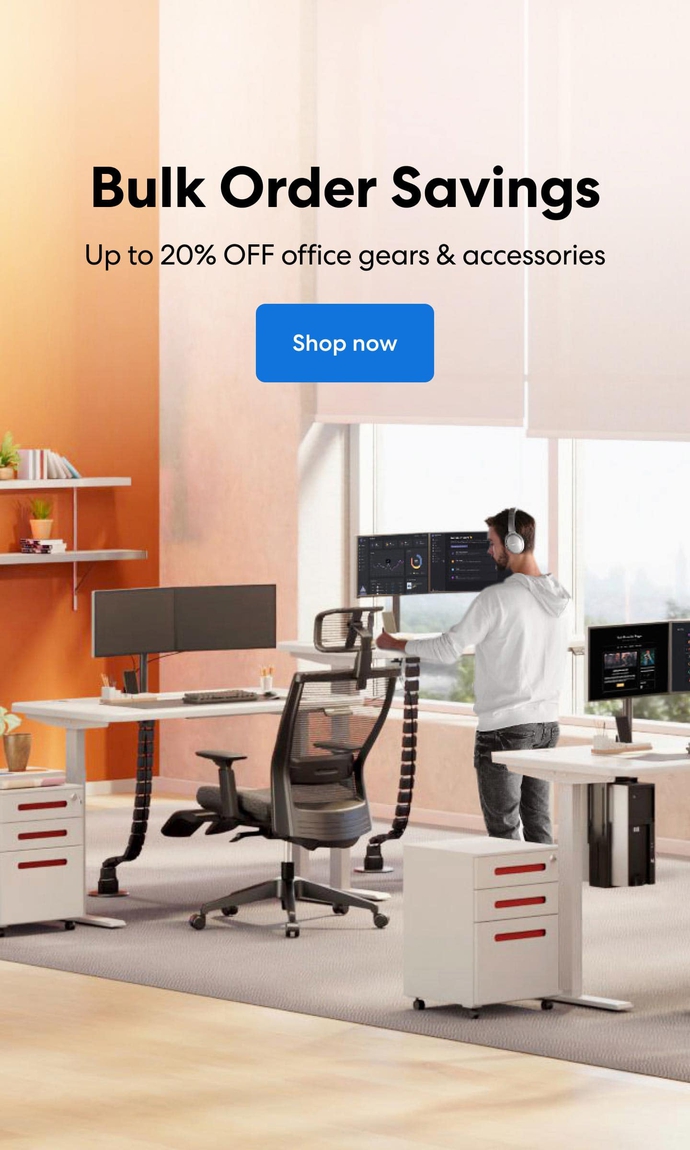 Subcribe newsletter and get $100 OFF.
Receive product updates, special offers, ergo tips, and inspiration form our team.