Black Friday is just around the corner. If you have always wanted to replace your gaming desk, there's no better moment than now. Here's our guide to the best Black Friday gaming desk deals.
4 Black Friday Gaming Desk Deals for Sit-Stand Gaming Station
As the holiday season approaches, the gaming community eagerly anticipates the annual quest for the best Black Friday Gaming Desk Deals, especially for those seeking the ultimate gaming experience – a Sit-Stand Gaming Station. Black Friday isn't just about scoring epic loot in the virtual world; it's also the prime opportunity to level up your real-world setup. Whether you're a competitive e-sports athlete or a casual gamer, the Black Friday treasure trove holds the keys to your dream gaming station.
We'll serve as your trusty guides, unveiling the most coveted deals on Sit-Stand Gaming Desks that promise to transform your gaming sanctuary into an immersive and dynamic gaming realm. So, grab your controller, prepare your tactics, and embark on a journey to discover the best Black Friday Gaming Desk Deals for your Sit-Stand Gaming Station!
1. Autonomous SmartDesk Corner
You can't go wrong with the L-shaped smart desk when looking for a gaming desk in Black Friday that fits in your corner and gives you more creativity and power. 
What you'll love about this Black Friday gaming desk: 
Four programmable settings to customize your experience
Durable steel solid frame
Handy free cable tray to avoid clutter
Quiet triple motor
2. Autonomous SmartDesk Pro
The SmartDesk Pro is your ideal gaming desk if you love natural wood. These automatic desks come with classic finishes in black or white color. 
What you'll love about this desk: 
Comes with a dual electric motor
Available in regular or XL sizes
Customized experience with four programmable settings
Quieter performance at only 40 dB
3. Autonomous SmartDesk Core
For all-day productivity, you need this home desk. Sitting in one position all day is not good for your back and well-being. Fortunately, this desk is adjustable to work while sitting or standing. 
What you'll love about this Black Friday gaming desk: 
Three desktop options with pre-drilled holes
Solid steel frame to avail more years of use
Capacity to support equipment weighing 265-270 lbs.
Comes with a five-year warranty for peace of mind
4. Autonomous SmartDesk Connect
Introducing the SmartDesk Connect – our most advanced SmartDesk ever designed to revolutionize your workspace.
This Black Friday, unlock the future of ergonomic efficiency with an exclusive $100 OFF and FREE SHIPPING for a limited time, plus a complimentary LED Desk Lamp.
Connect and control seamlessly with a convenient app that remembers your preferences, allowing you to work your way. Lab-tested in conformance with ANSI/BIFMA X5.5 standards, the SmartDesk Connect ensures reliability and durability. Experience unparalleled convenience with features such as an anti-collision mechanism, the ability to schedule sitting and standing sessions, and fine-tuned controls through the app. With a height range from 23.6" to 49.2", an upgraded electric dual motor, and a quieter operation at just 40 dB, this desk caters to your every need. Boasting an improved load capacity of 350 lbs and a solid steel frame, the SmartDesk Connect combines power and sophistication.
Elevate your workspace to new heights and embrace the future of productivity with this exclusive Black Friday offer.
5. Autonomous SmartDesk Levitate
This Black Friday, enjoy an unprecedented $900 OFF and a FREE LED Desk Lamp for a limited time.
The SmartDesk Levitate stands out with a powerful quad-motor system and an alluring smooth-edge tapered design, placing it in an elite class of its own. Double the power, double the stability – this desk redefines expectations. Crafted with a 100% solid ash wood tabletop, the SmartDesk Levitate exudes natural beauty and sophistication. The all-steel 4-motor frame ensures rock-solid stability, effortlessly lifting up to 250 lbs within a height range of 26.3" to 44.1". Take command with the quick control keypad and integrated sensor control, experiencing a quiet operation that blends seamlessly with your workspace.
Best Black Friday Gaming Desk Deals
As the holiday season draws near, gamers across the world gear up for an epic quest of their own – the pursuit of the best Black Friday Gaming Desk Deals. Just like in your favorite video game, Black Friday is the moment when the virtual world collides with the physical, offering a treasure trove of opportunities for gaming enthusiasts to elevate their battle stations. Whether you're an e-sports champion, a casual gamer, or a dedicated streamer, Black Friday is the time to level up your gaming setup.
We're your trusty guides in this adventure, revealing the most coveted gaming desk deals that can transform your gaming space into an epic sanctuary. So, don your headset, sharpen your skills, and get ready to explore the top Black Friday Gaming Desk Deals of the year!
Considerations When Choosing a Gaming Desk
You must know what you're looking for when looking to replace or buy a new gaming desk. Here are a few things to think about when choosing the best gaming desk for Black Friday: 
Height adjustability
Material construction of the frame
Size of your space
Purpose of the desk
Electric or manual height adjustment 
Shopping on Black Friday comes with wonderful savings if you have always wanted to buy a new gaming desk. You should consider it this Black Friday. We've made shopping easier for you by compiling the best desks for you to consider.
Conclusion
In conclusion, Black Friday has long been the haven for gamers seeking to enhance their gaming setups. For those in pursuit of the ultimate Sit-Stand Gaming Station, this year's Black Friday Gaming Desk Deals are the gateway to a world of elevated comfort and immersive gameplay. Whether you're aiming for ergonomic design, customizable features, or space-saving solutions, the opportunities are boundless. So, as the holiday season approaches, make your checklist, sharpen your strategies, and seize these incredible deals to transform your gaming sanctuary. May your Sit-Stand Gaming Station be a testament to the power of innovation and the thrill of the game. Happy gaming, and may the deals be ever in your favor!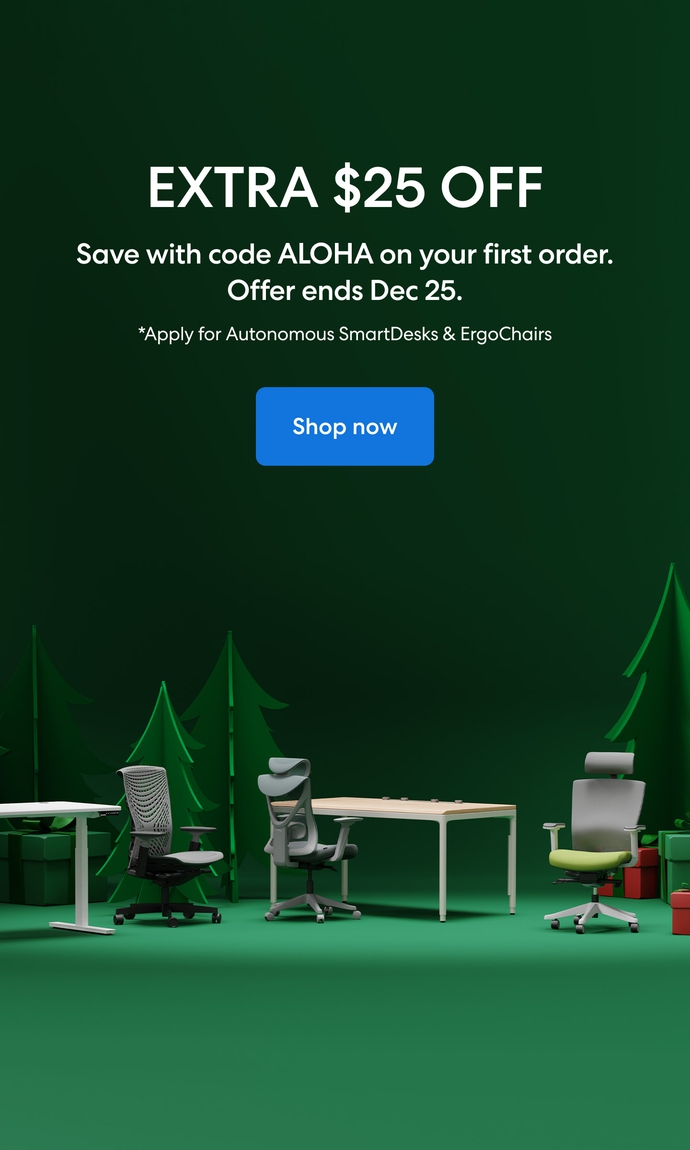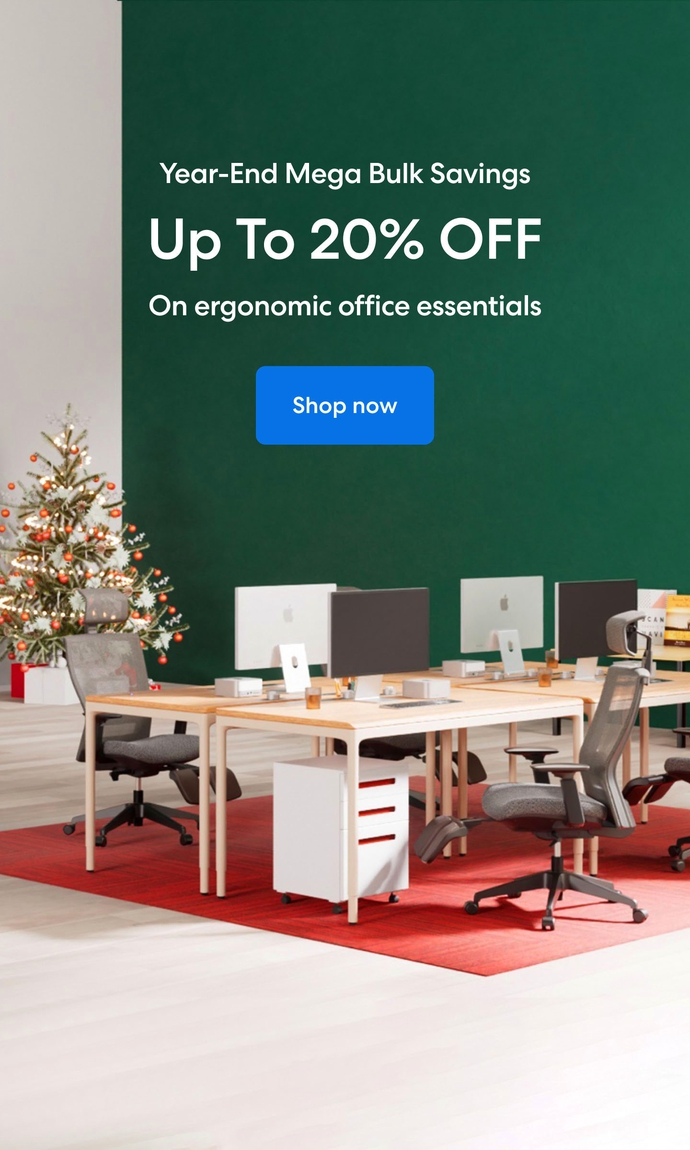 Subcribe newsletter and get $100 OFF.
Receive product updates, special offers, ergo tips, and inspiration form our team.