In a world of Black Friday electronics deals, toy deals, appliance deals, clothing deals, and even vehicle deals, isn't it time for some Autonomous Black Friday computer desk deals?
Why Should You Buy a Computer Desk this Black Friday?
The year 2020 has been tough for a lot of office workers. With the increase in the need to work from home, many home offices involve a couch and a coffee table or even a bed where the only work surface is a lap.
Many computer desks at home were not purchased with the intention to be a full-time home office desk. At the time, they may have been intended for casual internet browsing, shopping, or even gaming.
With multiple people within a household now working or schooling from home, the competition for the most desirable desk space has become fierce. If there is only one desk in the house, the options then fall to a kitchen table, a coffee table, or a lap if the use of a laptop is in play.
There is no reason that a home cannot be a multi-desk atmosphere where everyone wins.
With the office dynamic changing during these unprecedented times, it may also be time to turn an eye to the desks in an office and truly evaluate if they are the best desks for the tasks being performed on them.
The question then becomes where to start on your journey to upgrade the desk spaces in your home or office. Which desk is the best? Which desk suits my needs? When is the best time to buy a desk? Who makes the best desk? Is an ergonomic desk the right choice for me? How do I choose the right ergonomic desk for what I need it to do?
Just like many things in life, the answer to most of these questions isn't the same for everyone. The best option for one person may not be the best option for a different person. That's why it's up to you to choose for yourself with a little help.
The one question that can be answered definitively is that the best time to buy a desk is going to be Black Friday 2020. There are so many amazing office desks on sale that you should have no problem finding the right one for your needs.
So, where to start? With this many Black Friday computer desk sales, getting your search started can feel a little overwhelming. That's why we have compiled a list for you of the 10 best Black Friday computer desk deals for 2020.
10 Best Ergonomic Computer Desks
1. SmartDesk 4 from Autonomous
At the top of this list is the much-anticipated SmartDesk 4 from Autonomous. If you seek the smartest and most revolutionary ergonomic standing desk possible, this is the desk for you. It works with an app that allows you to program specific times to sit and stand, grants you access to instructional exercise videos that display workouts that you can follow along with at your standing desk, the ability to adjust the height of the desk, and even monitors your sitting and standing activities throughout the day so you don't have to worry about tracking your movements and instead can focus solely on productivity.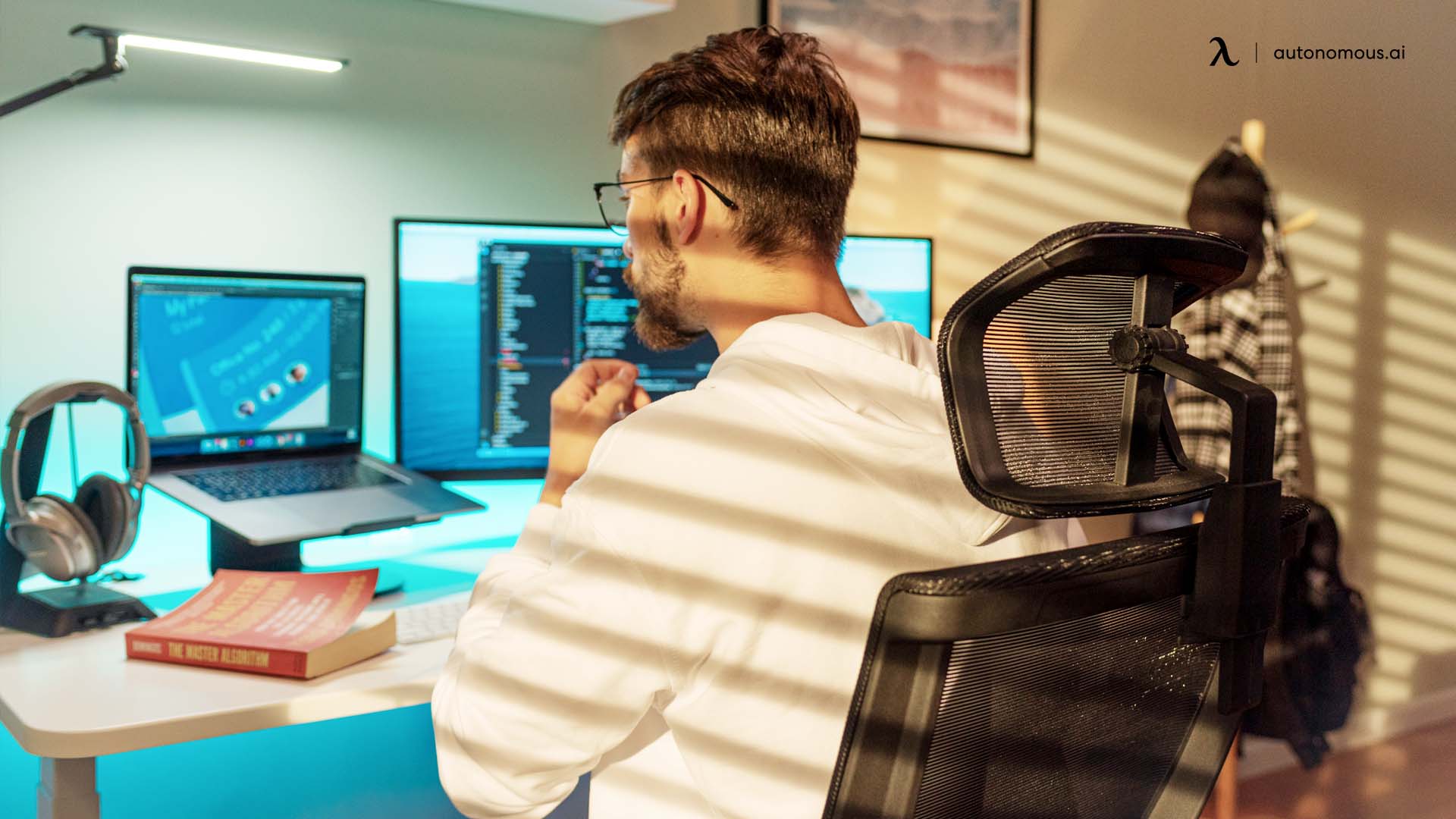 2. DIY Smart Desk Kit from Autonomous
The next challenger making its way into the ring is the SmartDesk DIY Kit. While Autonomous' entire line comes in a multitude of colors and finishes, this kit allows you even more control over the customization of your work surface. You can choose any other desktop that you like best and attach it to the anti-rust steel frame and powerful lifting capacity of a frame you would expect from a company like Autonomous. This desk's height can be adjusted with the push of a button and comes with four heights that you can pre-set with ease.
DIY Smart Desk discount from $319 to $269 for Black Friday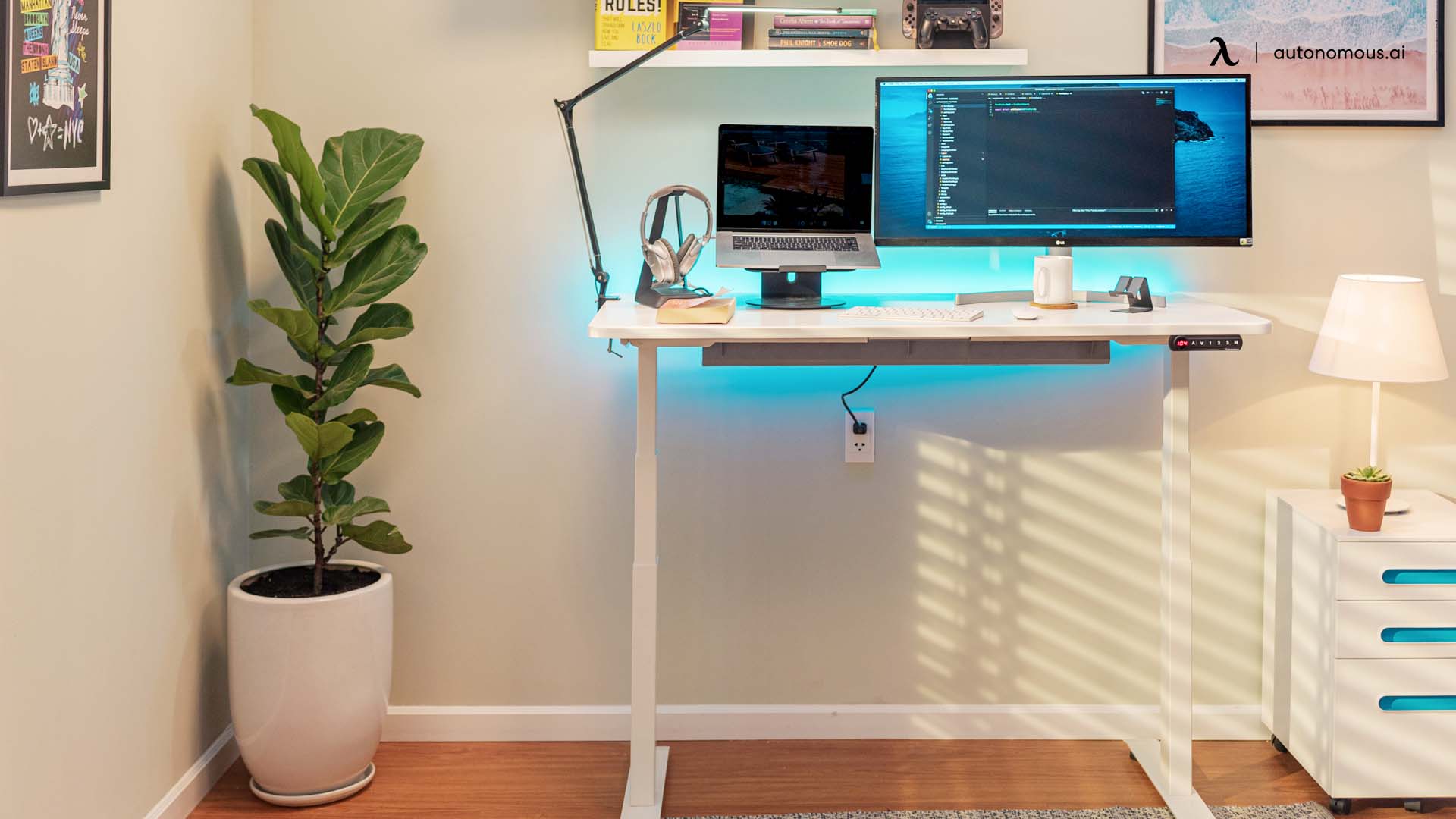 3. The L-Shaped SmartDesk from Autonomous
Up next is the L-Shaped SmartDesk - one of the best Black Friday deal for L-Shaped office desk. This desk's unique shape makes for an ideal corner desk and provides more work surface for those with multiple screens or those who just like to be able to spread out while they work. Paired with Autonomous' signature anti-rust frame and push-button adjustment technology, you can be assured that you are getting top-notch Autonomous quality in this unique standing desk. This L-Shaped standing desk is also perfect for unique arrangements in open office plans.
L-Shaped SmartDesk discount from $739 to $709 for Black Friday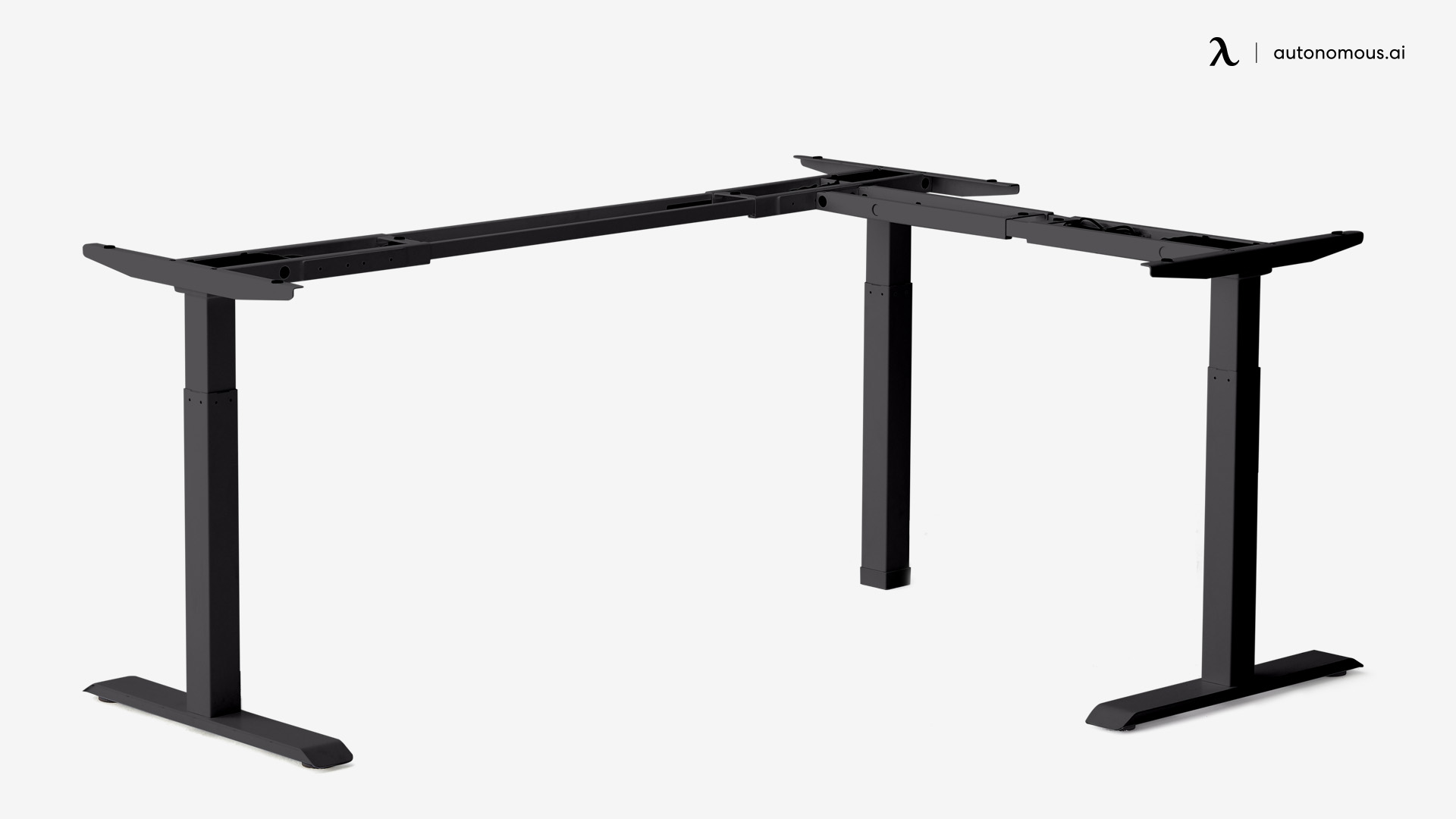 4. The SmartDesk 2- Home Office from Autonomous
If your tastes or needs run simpler than what is offered by the first three desks on this list, fear not, Autonomous has the perfect standing desk deal this Black Friday for those who like to keep things simple. The SmartDesk 2- Home Office is the perfect surface for the person who wants the simplicity of a standing desk without all the flash of apps or doesn't like the idea of DIY kits. Available in a wide assortment of shapes and finishes, you can pick a desk that can blend seamlessly into the environment for which it is intended. Like some of its sibling desks, it also has the ability to have its height adjusted at the push of the button, so you're still getting top of the line technology while still keeping things simple and easy.
SmartDesk 2 - Home Office discount from $379 to $349 for Black Friday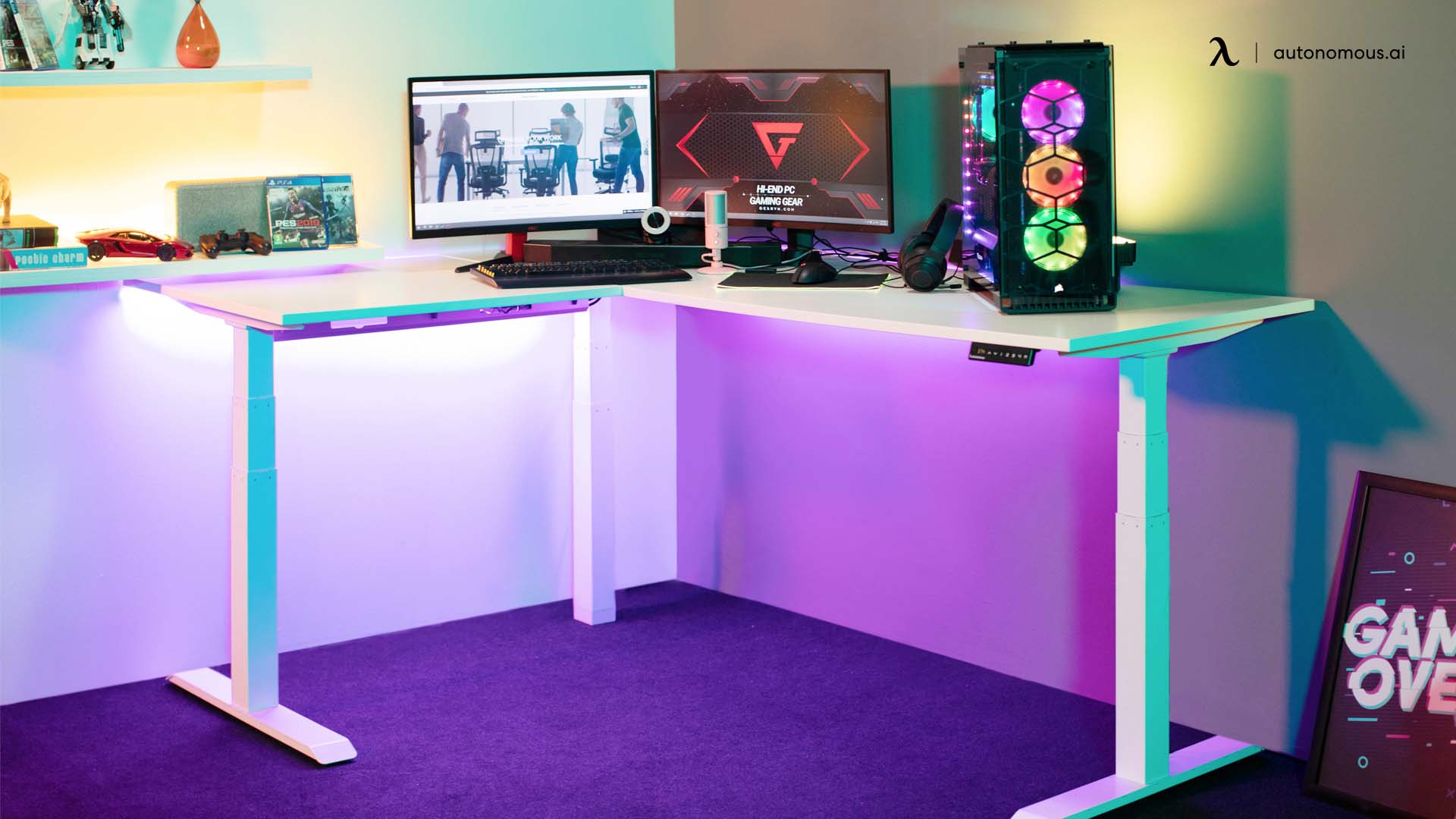 Autonomous has more to offer this Black Friday than just the desks listed here, and with their quality and pricing, they're worth looking into. They also have some great information on their website so you can learn more about the uses and benefits of a standing desk as well as the best ways to use it once you purchase one from them.
5. The 120-Degree V2 Standing Desk from UPLIFT
Up next, we have the UPLIFT 120-Degree V2 Standing Desk. This desk is great for an individual working from home in a smaller space. This desk is also ideal for an office environment as its unique shape enables it to be arranged in a multitude of different formations, making it perfect for clusters or rows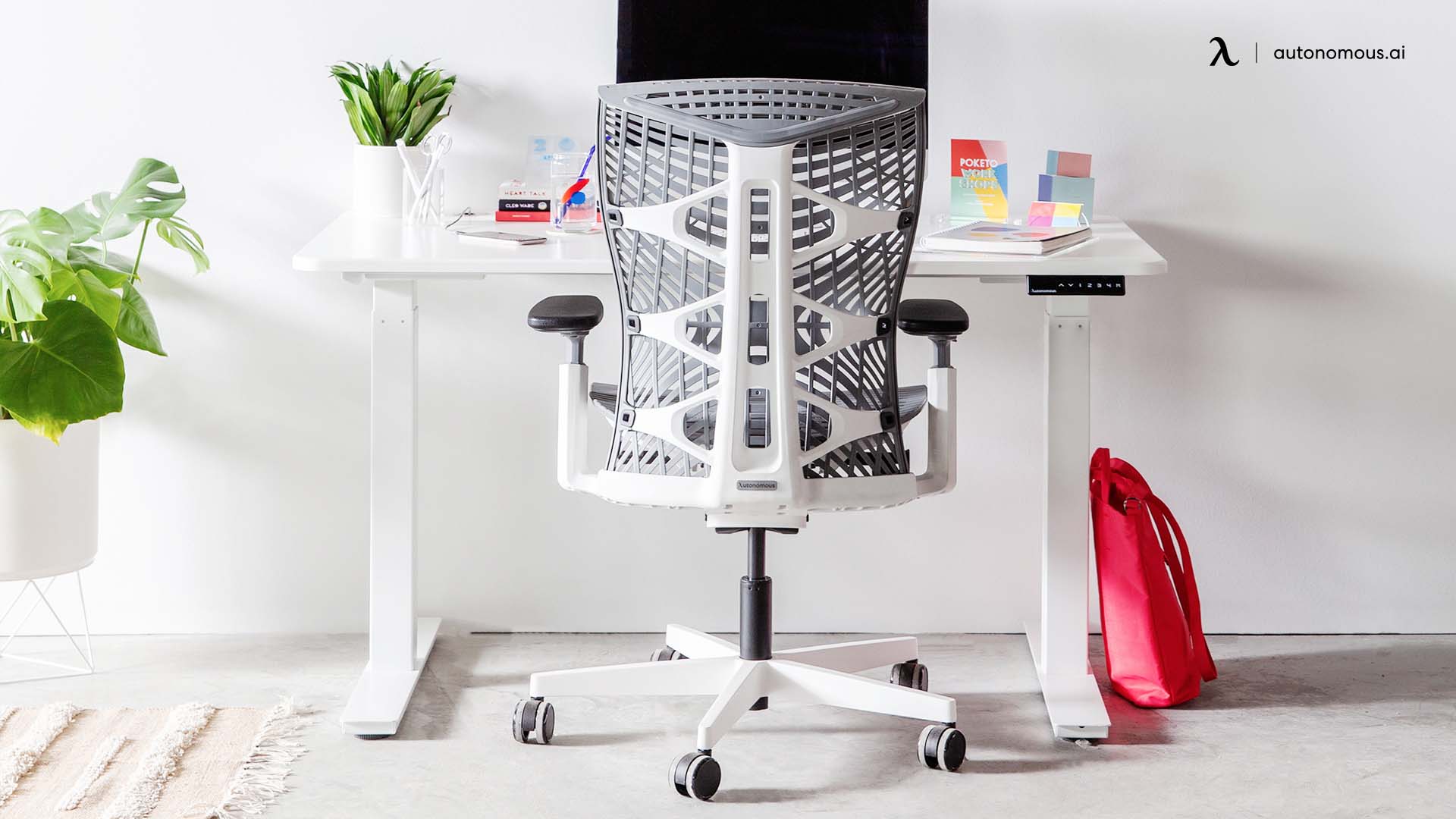 6. The Height Adjustable Craft Table from UPLIFT
The UPLIFT Height Adjustable Craft Table is not only raised and lowered by the press of a button, but it also includes a hollow compartment in its top for storing your craft or art supplies or just about anything else until it is time to use them again. Having all the supplies you need at your fingertips makes for a more time being productive!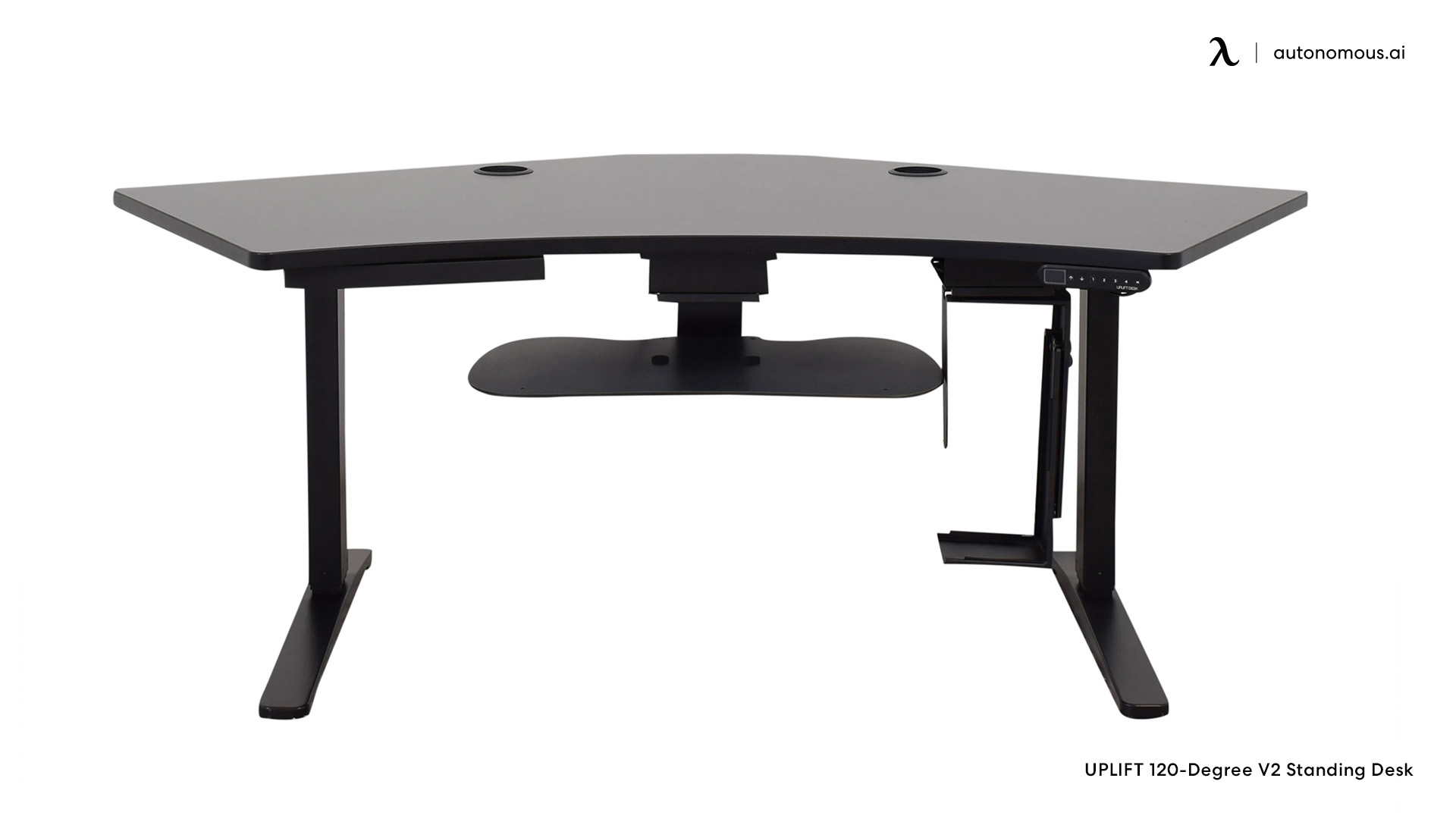 7. The Tempered Glass Electric Standing Desk from Seville Classics
This unique and aesthetically pleasing standing desk is another one that is perfect for either home or office use. With its sleek, compact design, and variety of colors, this tempered glass electric standing desk can fit into any environment comfortably. This Black Friday computer desk also boasts two USB ports for plugging in your devices, three memory buttons you can program to whichever height you need, and dual motors to make those transitions a breeze.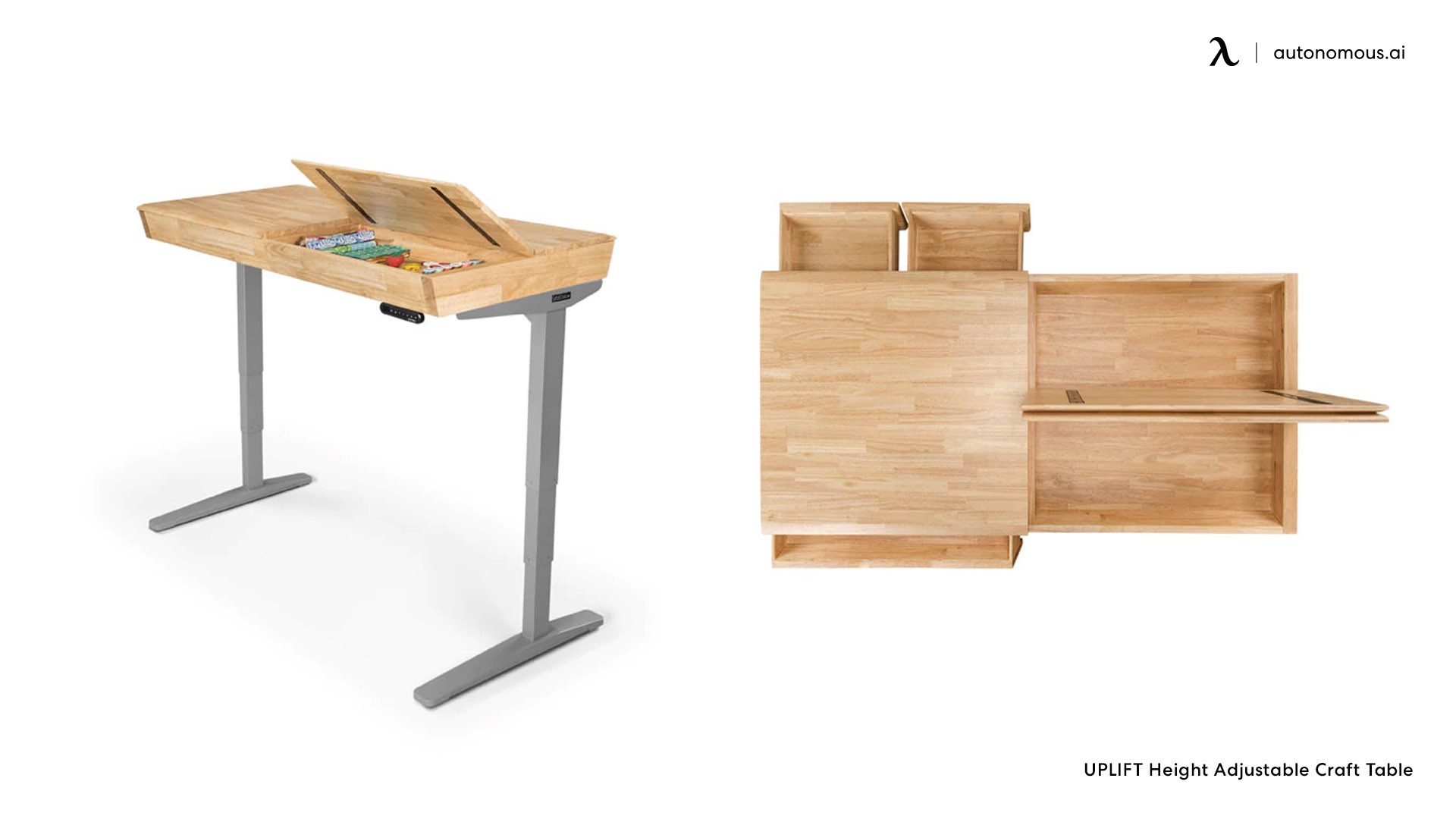 8. Electric Standing Desk by Vari
The biggest boast about the Vari Electric Standing Desk is how easy it is to assemble on your own. It is said to be a 5-minute assembly process out of the box. Another desirable feature about this sit to stand desk is its features to wrangle wayward cords and cables from your computer or anything else you may have plugged in at your desk.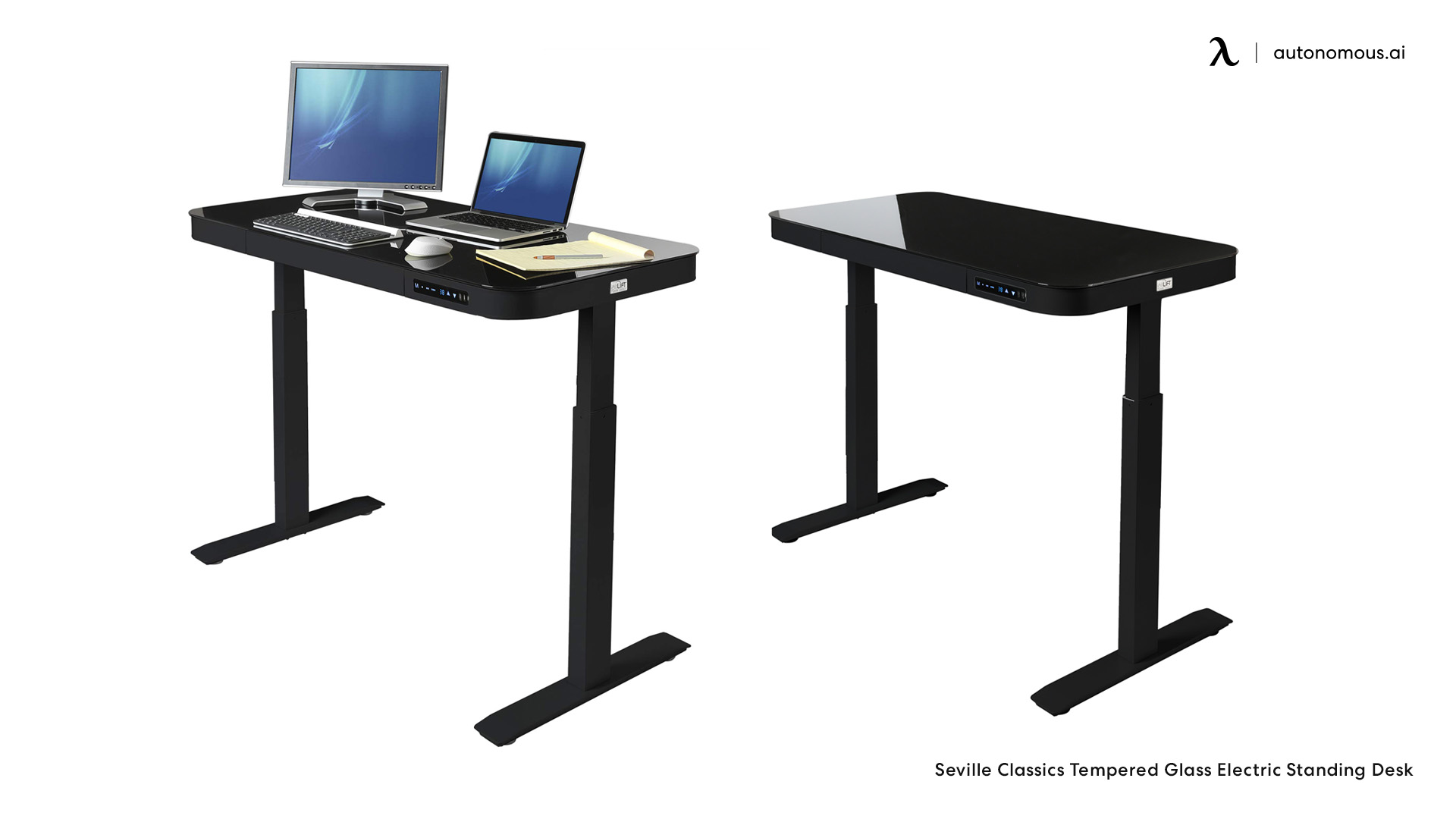 The Vari desk may not transition from sitting to standing as quickly as its competitors, but its lower selling price standing desk might make it worth the wait for the more frugal shopper.
9. L-Shaped Standing Desk by Jarvis
As far as a Black Friday L-shaped desk deal goes, you can't go wrong with the Jarvis L-Shaped standing desk. You won't feel like you've been put in a corner with this sleek and stylish corner desk. It is button-press operated to make the transition from sitting to standing and back again as easy as pie.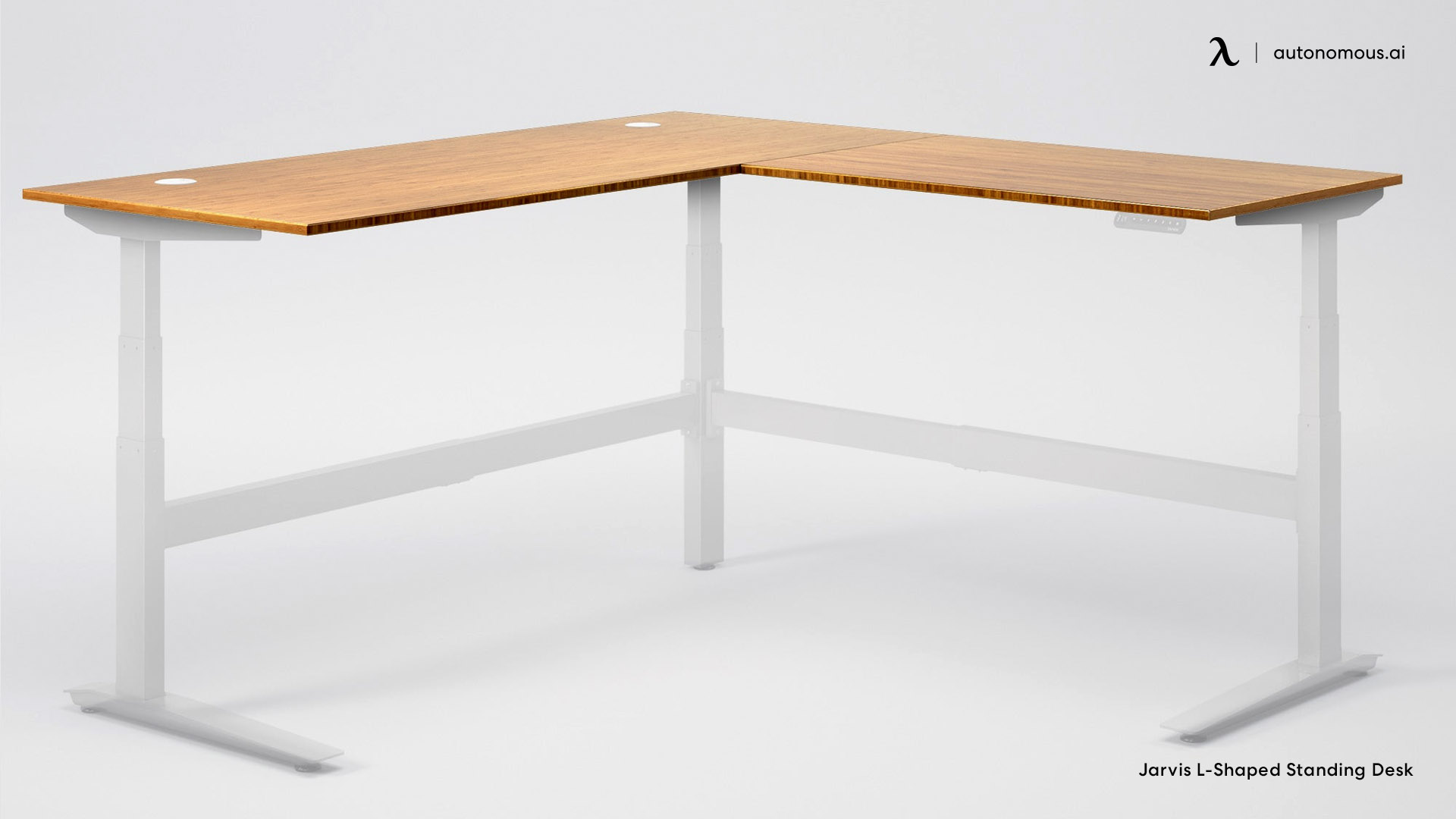 10. The Flat-Top Crank Standing Desk by the S Store on Amazon
While the ability to plug in a desk, press a button and watch your desk automatically change from a sitting desk to a standing one is enticing, it is important to remember that outlets aren't as plentiful in some homes or office buildings. If you want a desk that won't overload the power grid and provide an environmentally friendly aspect to your home or office, then the Crank Adjustable Height Standing Desk from the S Store on Amazon is the desk for you. It comes in a myriad of different color combinations for the frame and top, and two different surface sizes for you to choose from based on the height you need. The nice thing about this desk not needed to be plugged in is that it's on wheels so you can easily move it from one place to another if you need a change of scenery during your workday.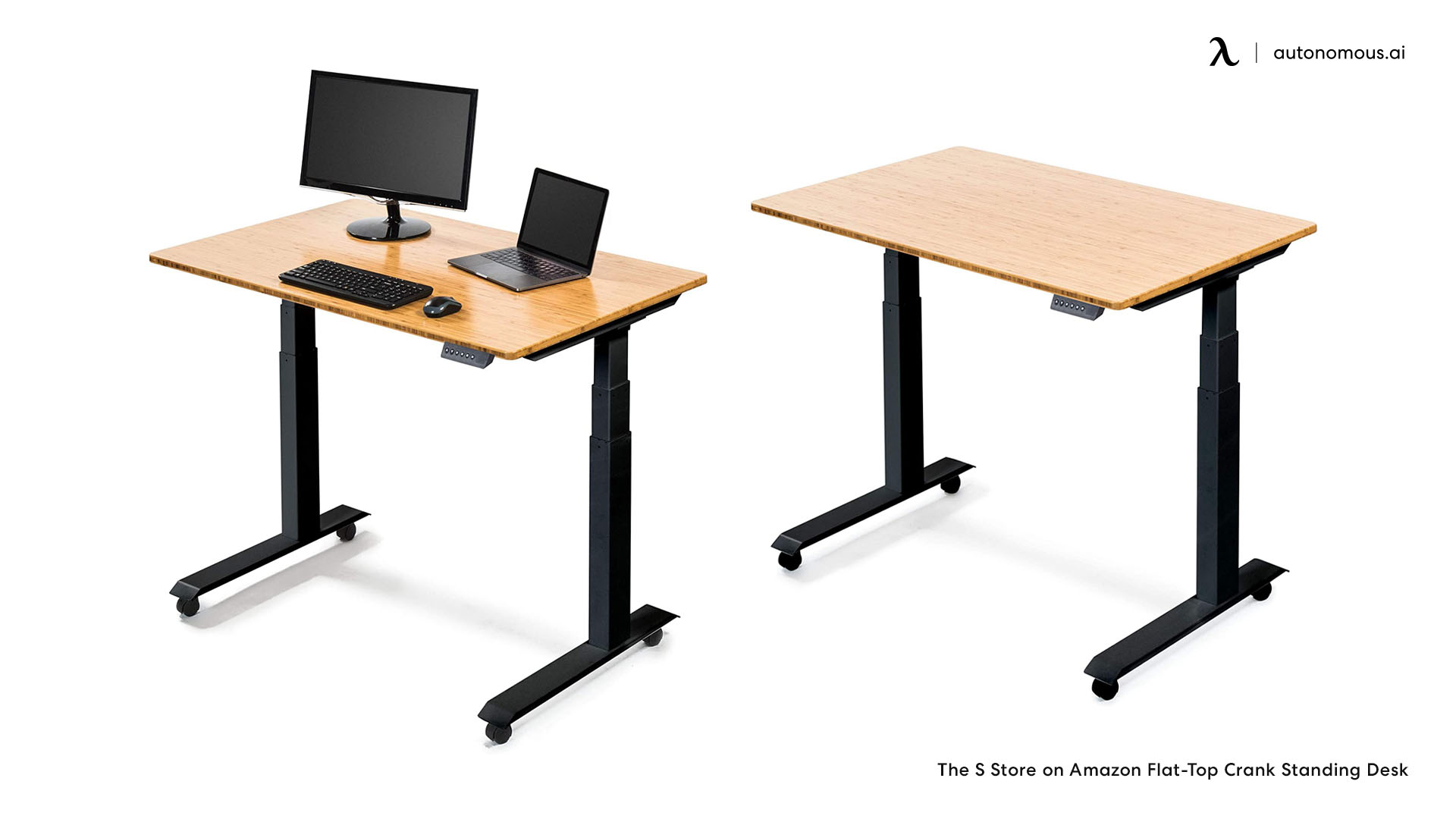 Conclusion
Hopefully, with this list as a starting guide, you feel more ready to tackle the world of Black Friday office desk deals and come away from it with a desk you feel confident about and are excited about.
When you get your standing desk assembled and feel ready to work, it's important to remember a few things before getting started. Remember to start slow, and don't go immediately from sitting all the time to standing all the time. This can be painful for your body. One of the main reasons to use a standing desk is all the health benefits that can be derived from its use; doing too much too soon can negate those benefits!
Make sure that you are able to adjust the desk to a proper height while sitting and while standing. Your goal is to be able to see your screen or your work without having to hunch your shoulders or lean on the desk.
Look into placing something soft beneath your feet like an anti-fatigue mat while standing to prevent your legs and feet from becoming fatigued as they adjust to this new position for working. Standing to work may take the weight off your neck, back, and bottom, but that weight must go somewhere. In this case, it's your feet.
Now that you are ready, informed, and excited, it is time to buy your ergonomic desk and start changing the way you work today! There is no better time for a computer desk sale than Black Friday, so make sure you get in on these Black Friday office desk deals before they're gone!
Get exclusive rewards
for your first Autonomous blog subscription.

WRITTEN BYAutonomous
We build office products to help you work smarter.
Coming at You Live from Autonomous' Social Media!
Please fill the information below.
Thank you!