For an office worker, a desk chair is more than just something to sit on. If you spend all day at work five days a week then you technically spend most of your time on said chair. When you think of it like that, the importance of picking the right model suddenly becomes paramount. 
Lots of design elements go into creating a top-rated office chair. Before settling on the one for you, consider some of the following key factors.
How Long Do You Spend Sitting?
Someone who works part-time and spends the majority of it on their feet doesn't have the same requirements as their friend who works 24-hour shifts in a dispatch call center. 
Short Hours / Part-Time
Even if you only spend a short time sitting at a desk, you are still entitled to want the best office chair for you. It doesn't take long to start feeling uncomfortable on a poorly designed chair, and often poor posture is encouraged when using them. Although you may not need to splash out big bucks for the top-rated office chair worldwide, as a part-timer you should still consider a quality design with effective support.
Full-time
If you work from nine till five, chances are you spend a good bit of time at the desk. This is when you should be looking for ergonomic chairs. These designs are incredibly intuitive to the human body and have been created to allow for maximum support and maneuverability. 
All these things are vital for a full-time worker to maintain a smooth workflow and a healthy body. Those who buy ergonomic chair models increase their blood flow, mood, productivity, and posture all at once.
Extended hours / Overnight Shifts
The best computer chair for long hours is made with extra attention to comfort, lumbar support, and longevity. An everyday chair is simply not going to cut it for a 24-hour shift, so look for models designed specifically for this purpose.
What Is Your Budget?
The price range for a good chair varies. A top-rated office chair should be considered an investment, as it can last for years if effectively cared for, and the return is well worth it.
That being said, the available budget plays a big part in any investment. Some of the most advanced designs reach prices of up to around $2000, but you can find others perfectly suited to everyday needs for less than half of that. It's possible to find simple chairs for a tenth of the price but pay close attention to what you really get for the cost.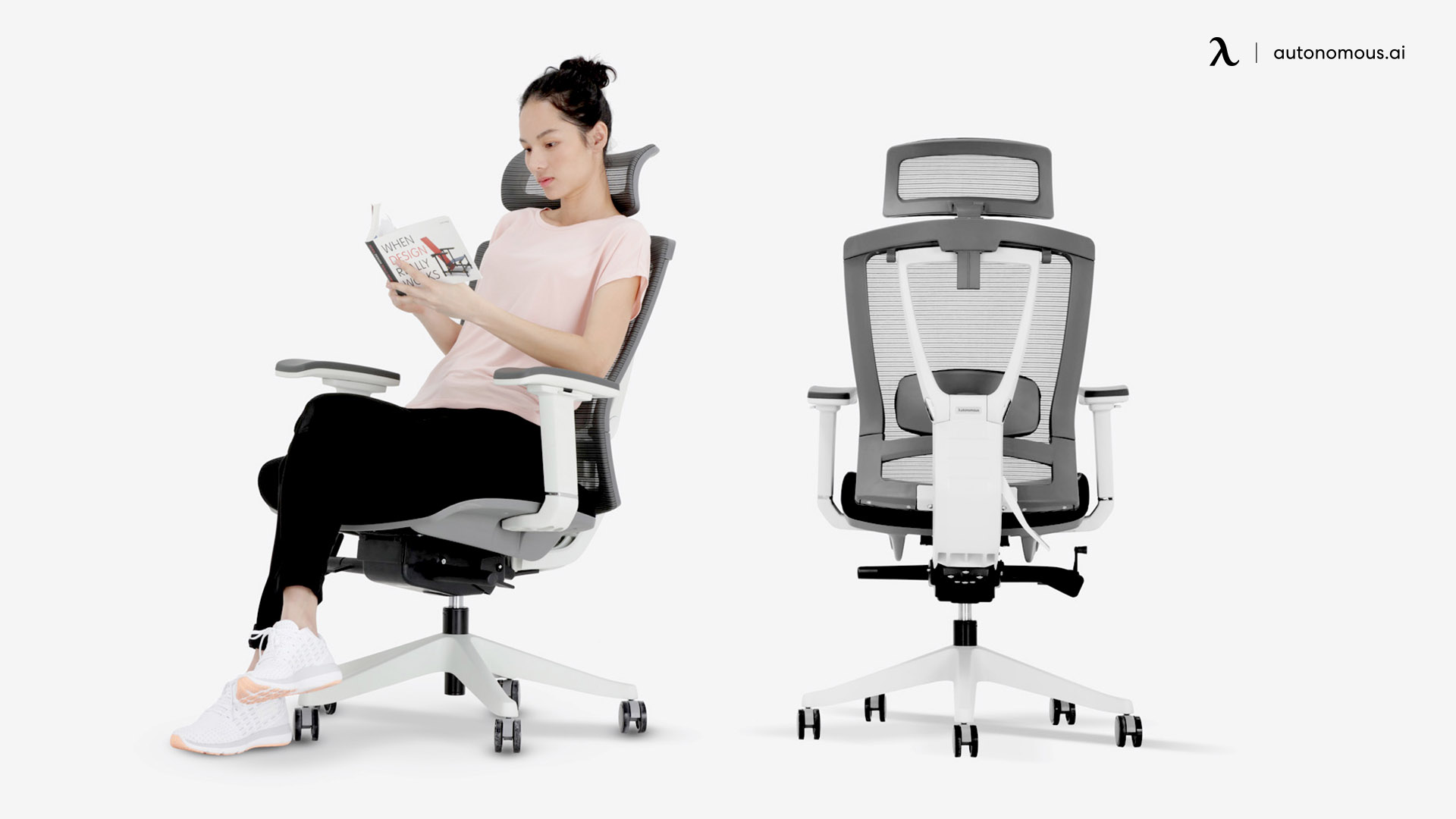 Have a budget in mind but try not to compromise on the features you consider to be 'must haves', otherwise in the long run it could turn out to be a waste of money. 
For high-quality on a budget, check out this article on the best office chairs under $500.
What Material Do You Want?
The material is a big part of a chair's construction, and personal preference plays a vital role. Let's have a look at the difference between the most common fabric office chairs
Leather
There are those who swear by leather chairs and others who don't like them at all. Leather is classic and timeless, but there are other things to consider.
Pros and Cons of Leather
Undeniable stylish
Easy to clean, so good for maintaining hygiene
Extremely durable if properly cared for
Soft leather is very comfortable
Easily scratched and can crack over time without proper care
Often most expensive
Not ideal on very hot days
Genuine leather can be hard to spot, and some unreputable brands try to disguise fake leather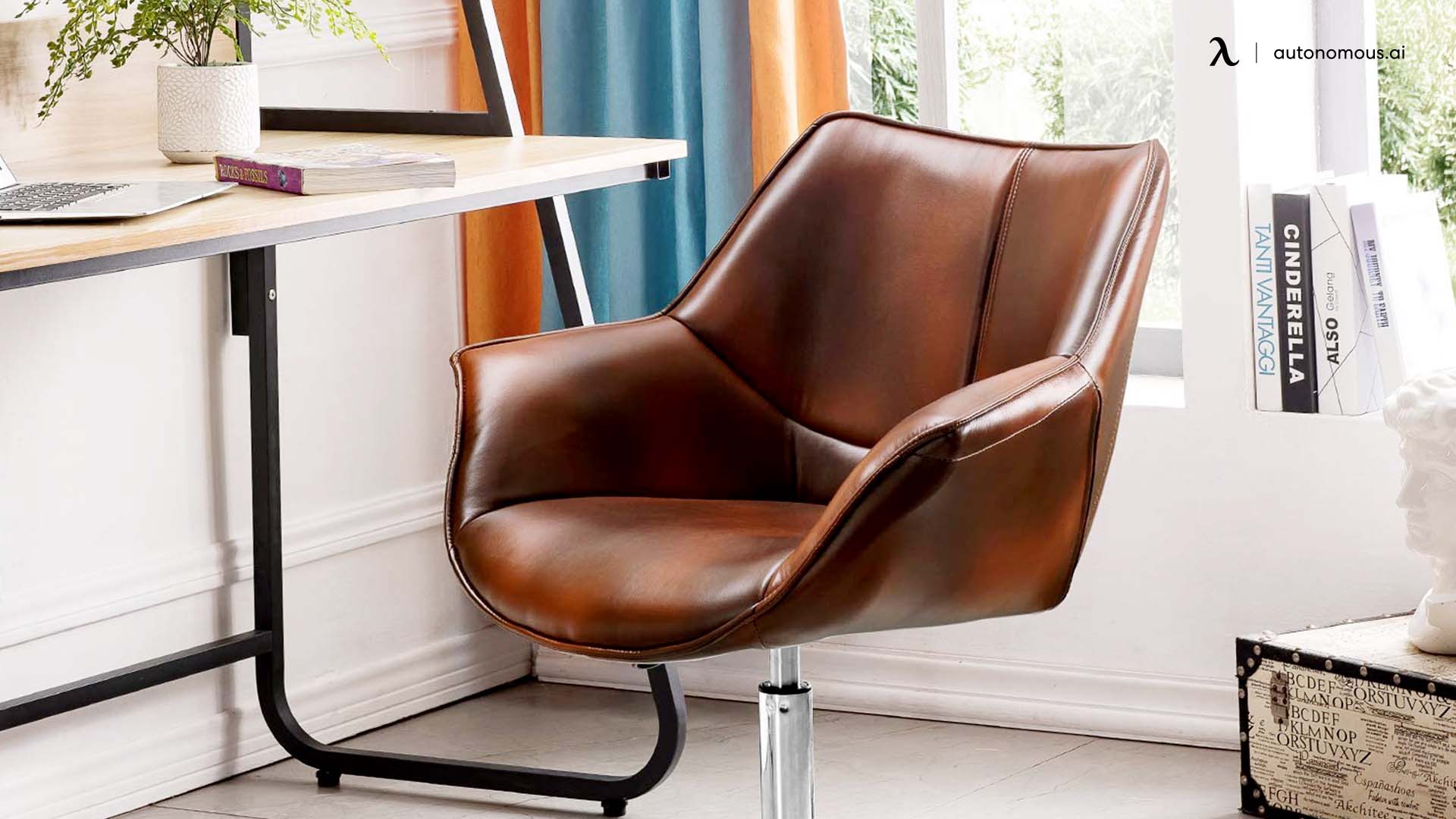 Mesh
One of the most popular fabrics for modern office chairs, mesh is the new wave of office wear. Taking a completely different approach to design to the classic style of leather, mesh is an industry leader in its own right.
Pros and Cons of Mesh
Ultra-breathable
Readily available and cost-effective
Lightweight, meaning more easily maneuverable chairs
Not as durable as other materials
Not many style options available
Very functional but not luxurious
Knitted Fabric
Knitted fabric upholstery is a happy medium between leather and mesh. Commonly found in large commercial offices, this style is simple and easy.
Pros and Cons of Knitted Fabric
Comfortable
Very breathable in all weather
Some good color variety.
Easily available and multi-functional
Not the most modern look
Less hygienic than mesh
Top Five Picks for 2021
1. ErgoChair Pro
The ErgoChair Pro covers all the bases. With a blend of materials to optimize breathability, comfort, and style and fully adjustable settings for comfort, this top-rated ergonomic chair is perfect for long hours in the office.
2. ErgoChair Plus
The crowning glory of the ultra-modern ErgoChair Plus is the frameless back. If freedom of movement has been an issue in the past, then this is the future. The entire chair is put together perfectly, with full-body support as the focus. It is also considered to be the best chair for programmers.
3. Herman Miller Aeron
Finding a more comfortable woven mesh chair than the Herman Miller Aeron is no mean feat. The customizable settings and breathable materials are utilized expertly in this stunning design.
4. Steelcase Leap
For anyone with back problems, the Steelcase Leap is a game-changer. Lumbar support and posture correction on this model are second-to-none, using live back technology to move with you as you work. The premium price reflects the premium quality. For those who have the budget for it, this is hard to beat.
5. Starspace Bonded Leather Office Chair
One for leather lovers, Starspace has designed a truly brilliant office chair. The luxury and comfort of the leather combined with top-quality adjustable support features is a masterful work.
Conclusion
In summary, a top-rated office chair for 2021 combines comfort, support, maneuverability, and style. There are many variables, and what is best for you may not be best for the person sitting beside you, which is why the features pointed out in this article should be taken into account. 
If your office chair is where you spend most of your week, then it stands to reason investing in the best is an intelligent choice.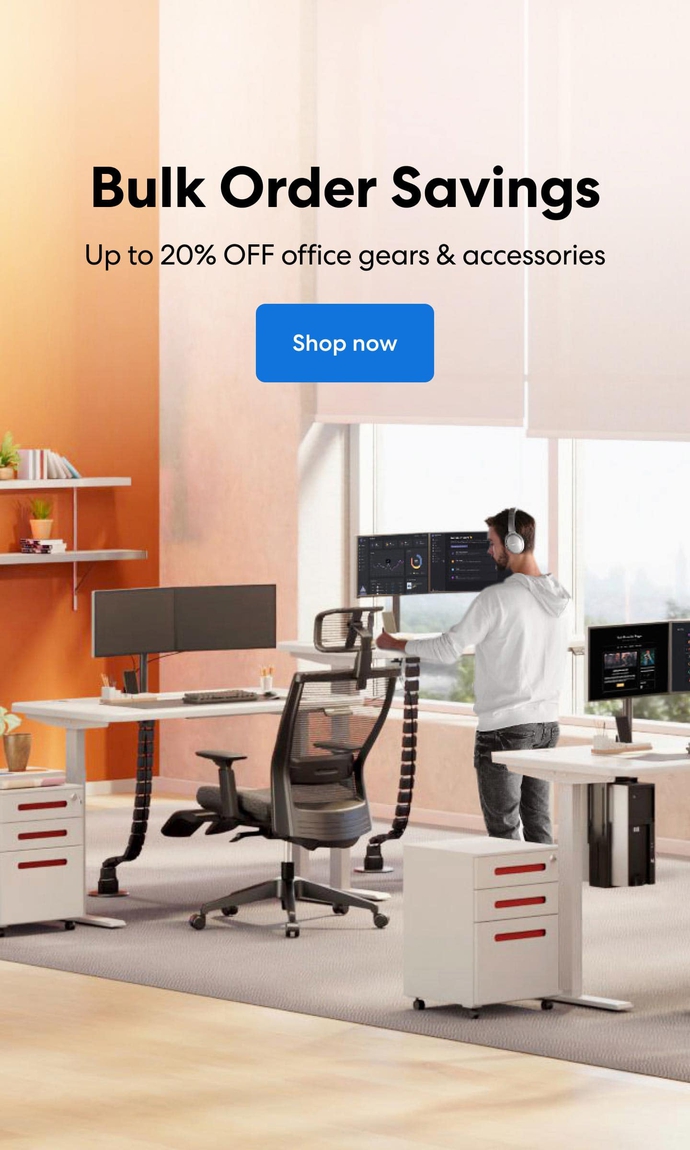 Subcribe newsletter and get $100 OFF.
Receive product updates, special offers, ergo tips, and inspiration form our team.