Getting the right kind of fitness equipment is one of the most important considerations that need to be made when you are deciding on starting a workout regime or looking to tone your body. A wide range of options is available for investing in a walking treadmill. However, you must choose one that effectively justifies the cost and achieves your fitness goals.
LifeSpan is one of the most reliable brands in the market that can offer you quality workouts with their walking treadmill. Several different LifeSpan Fitness treadmills have proven highly efficient and popular, such as the LifeSpan 4000i, the LifeSpan TR5000, the LifeSpan 5500i treadmill, etc.
LifeSpan is a Utah-based company that has changed how fitness and workout routines work for most people. With its unique line of treadmills and fitness equipment, LifeSpan has earned a name due to its commitment to quality and diversity in the product line. LifeSpan treadmill reviews are promising, and the brand has gathered millions of customers. They deal in foldable treadmills, walking desks, under-desk walking treadmills, and other products suitable for light to heavy workouts.
LifeSpan treadmills come for office workers with under-the-desk options and a home gym setup where you get portable and everyday workout treadmills. This article will cover several products from LifeSpan fitness review so you can choose the best treadmill for your desk from LifeSpan.
Top LifeSpan Treadmills For Your Fitness Journey
We have listed the other worthy LifeSpan walking pad options in this section, where you can start off your fitness journey, so let's read on!
1. LifeSpan Fitness TR1200-GlowUp Treadmill
Do you feel like working out as you carry out your professional work? The TR1200-Glowup Under Desk Treadmill is the perfect addition to your standing desk, and its compact size and convenient design make it the best choice for a treadmill workstation. This LifeSpan walking treadmill has various worthwhile characteristics. For example, it can hold up a weight of almost 350 lbs, doesn't require a complicated assembly, calculates your step count, has several impact absorbers, etc.
The treadmill is Bluetooth controlled with an easy navigation process. The treadmill size is wide and long, which means exceptionally tall runners will find this treadmill suitable for them.
This feature of the LifeSpan TR1200-GlowUp makes it ideal for heavier people who often struggle to find the treadmill with the right shock absorption and stability level. This means the bulky size will only be suitable for a compact home office or workout setup. Some people also find the TR1200 an expensive option; hence if you weigh moderately, there are several cheaper options in the market.
2. LifeSpan Fitness TR1200-Power Electric Height Adjust Treadmill Desk
The TR1200-Power Treadmill Desk is a premium standing desk that allows you to multitask and keep your health intact as you work. This treadmill offers a great way to burn calories, keep yourself in shape, and maintain a good posture while performing your work tasks. You can adjust the treadmill's height based on your preference and convert it into a sitting desk, further adding to its appeal. You can further optimize your experience by getting a treadmill mat, which will help you avoid scuffing your floors and stabilize them.
3. LifeSpan Fitness TR1200-Classic Manual Height Adjust Treadmill Desk
This treadmill is a great example of a solid and compact standing desk that can make a great addition to your office. Its advanced monitor cancels out any excess sound, and it comes with a console that can effectively help you control all its features, e.g., speed adjustments, start, pause, etc. You can keep your treadmill running smoothly by looking up tips on how to lubricate a treadmill. The treadmill also comes with adjustable height features and has a wide width, which can create a comfortable exercising experience.
4. LifeSpan TR4000i
Per the LifeSpan TR4000i treadmill review, this one is rated at 4.5 stars by customers. It was also named the best treadmill by the health magazine. The treadmill is a reliable running treadmill with 13 levels of incline and two levels of decline. Ideal for running or walking on a treadmill to lose weight, this one has eight shock absorption levels, so you don't have to worry about your knees or ankles being hurt because of the reverse impact. The TR4000 is a foldable treadmill, so there goes the worry of storage. The 60 inches long belt offers plenty of space for longer strides to offer the right running platform. Enjoy easy controls with the 7 inches touchscreen display, which includes more than 20 preset programs.
5. LifeSpan TR5000
For the LifeSpan TR5000, you will find two series, the DT7, and DT5. Per both of these LifeSpan treadmill desk reviews, these are the elite products LifeSpan offers. This model stands out for its solid build, which includes a steel frame supporting the sturdy workstation surface, a 1-inch commercial-grade deck, and a 2.5mm thick belt. Unlike residential ones, this model can be used in the Office for several hours each day, as the shock absorption prevents tension in the legs and lower back. For maximum comfort and durability, LifeSpan has even fitted this model with six independent compression shocks and a powerful 3.0 HP motor.
The console area for the LifeSpan TR5000 is designed to provide ease of use, but this doesn't mean it lacks features in any way. The LED display and access keys give you complete control over the treadmill features.
6. LifeSpan TR3000i
If you are a fitness freak, you would love this option from the LifeSpan treadmill. With one feature over the top of the other, this treadmill is efficient for someone who needs compactness, modernism, and ease of use all in one. The treadmill is compact, all thanks to its foldability. As you achieve your fitness goals with this treadmill, it also ensures you are comfortable while working out. So, say goodbye to distractions that a treadmill could cause while walking and taking an important work call. It offers a compatible sound system for playing your favorite music, a 3-speed cooling fan system, and 21 preset workout programs. It also operates exceptionally noise-free compared to the other options in the market.
7. LifeSpan TR1200i
The treadmill LifeSpan TR1200i is a cost-effective model with several high-end features – a reason for the popularity of this treadmill. All these features in the TR1200i ensure effective treadmill workouts without spending much money on equipment. LifeSpan outfitted the TR1200i with features like the 2.5 CHP motor to strike a balance between the price and the features.
Because of its size, this motor is best suited to walkers and joggers who won't have strenuous workout requirements. Although the TR1200i's speed range of 0.5 to 11 MPH is also a little less than what is often offered on treadmills but for the price, this one checks several boxes. The TR1200i treadmill's inability to hit 12 MPH may also be a good thing because it wasn't designed for those speeds. So, for light to moderate workouts, the TR1200i is a good pick.
8. TR7000iM Commercial Treadmill
This high-functioning commercial treadmill offers great durability and strength, which makes it a highly worthwhile investment. Not only does it have a solid build, but it also has a considerably long running surface, which gives you a significant amount of exercise room. The treadmill has an in-built screen that can help keep you entertained as you work out. It also contains a high-powered motor and many programs that can help enhance your overall experience.
9. TR2000e Electric Folding Treadmill
This is one of the most smooth-running treadmills on the market. It can provide the optimal workout experience with its high-functioning features and programs. Its features include a 20 by 56 inches long surface, giving considerable running space. This treadmill will not take up too much room as it has a foldable feature built-in and its compact yet stylish design. It also guarantees safe usage with an automatic stop feature if it senses a stop.
10. TR2000i Folding Treadmill
Featuring advanced touch technology, this foldable LifeSpan treadmill is undoubtedly one of the most superior fitness equipment on the market. This treadmill goes miles beyond the manual treadmill by offering valuable features such as multiple compression absorbers, a touchpad control system, foldability, and many more. The smooth surface of the treadmill can allow you to run for hours without tiring yourself out.
11. TR1000-GlowUp Under Desk Treadmill
This under-desk treadmill will be your best bet if you are looking for proper workout equipment that will not take up too much room and can easily fit into your home office. It gives you a read on all the necessary details as you work out, which include calories, covered steps, speed, elevation, etc. The design is perfect for cramped spaces as it doesn't require an elaborate assembly and has a low-key layout. With this desk, you can effectively get your work done and have a treadmill sprint workout simultaneously.
12. TR5500iM Folding Treadmill
As a fitness enthusiast, you will not find a more efficient treadmill than the LifeSpan TR5500iM Folding Treadmill as it possesses all the necessary features to offer a highly valuable workout experience. This treadmill has highly modern and advanced features, which include a touchpad control system, a screen, a wide and roomy running surface, and various others. This is an excellent piece of machinery if you want to do a 12-3-30 treadmill workout, as it has all the required settings that can add to the worth of your overall experience.
13. TR6000i Light-Commercial Treadmill
This state-of-the-art LifeSpan Fitness treadmill is not one to miss out on as it has all the features one would like to have in their fitness equipment. The treadmill has a modern and chic design and can provide different settings such as uphill and downhill, speed options, calorie count, etc. It has an aesthetic display that can give you details about your workout. This treadmill has a solid build, which makes it reliable and long-lasting. It also has an iPad holder, an incline feature, a high-quality belt, and many power-packed features.
Conclusion
To summarize, treadmills have always been a popular kind of fitness equipment. However, it is important that you choose one that offers a worthwhile experience and will be worth the investment.
The benefits of treadmill other than losing weight, toning muscles and improving active health also include strengthened heart health. It is suitable for people with back pain as well as joint issues as the several options from flat walking to incline covers multiple intensity workouts.
As compared to outdoor running, a treadmill is better at shock absorption which places less stress on the knees and the ankles. This also means that a treadmill is suitable for people who don't have a running space in their backyard or outside their home.
Our list includes the best options in the market, and are surely worth your investment. So don't wait more, and get your treadmill now!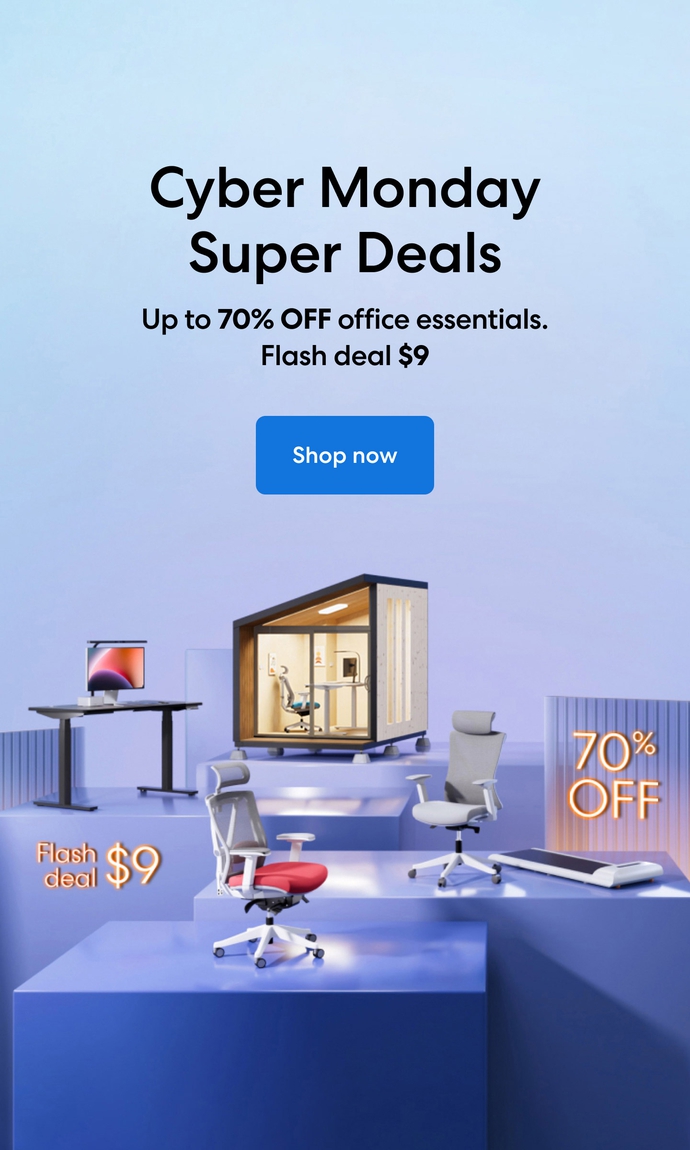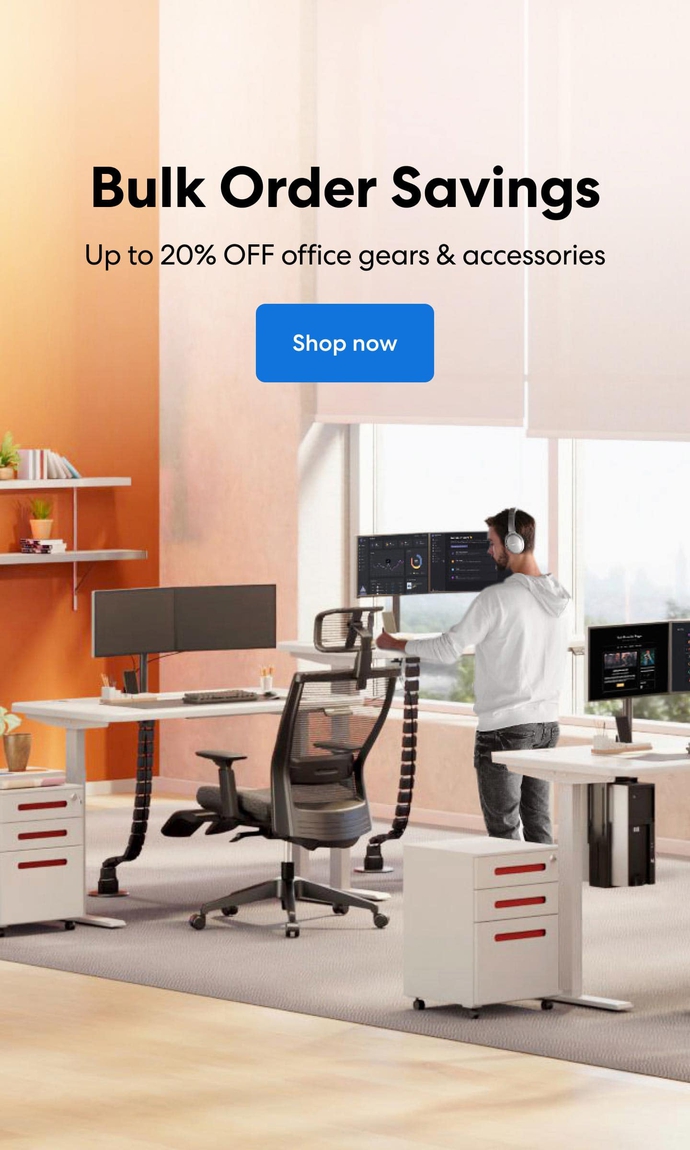 Subcribe newsletter and get $100 OFF.
Receive product updates, special offers, ergo tips, and inspiration form our team.