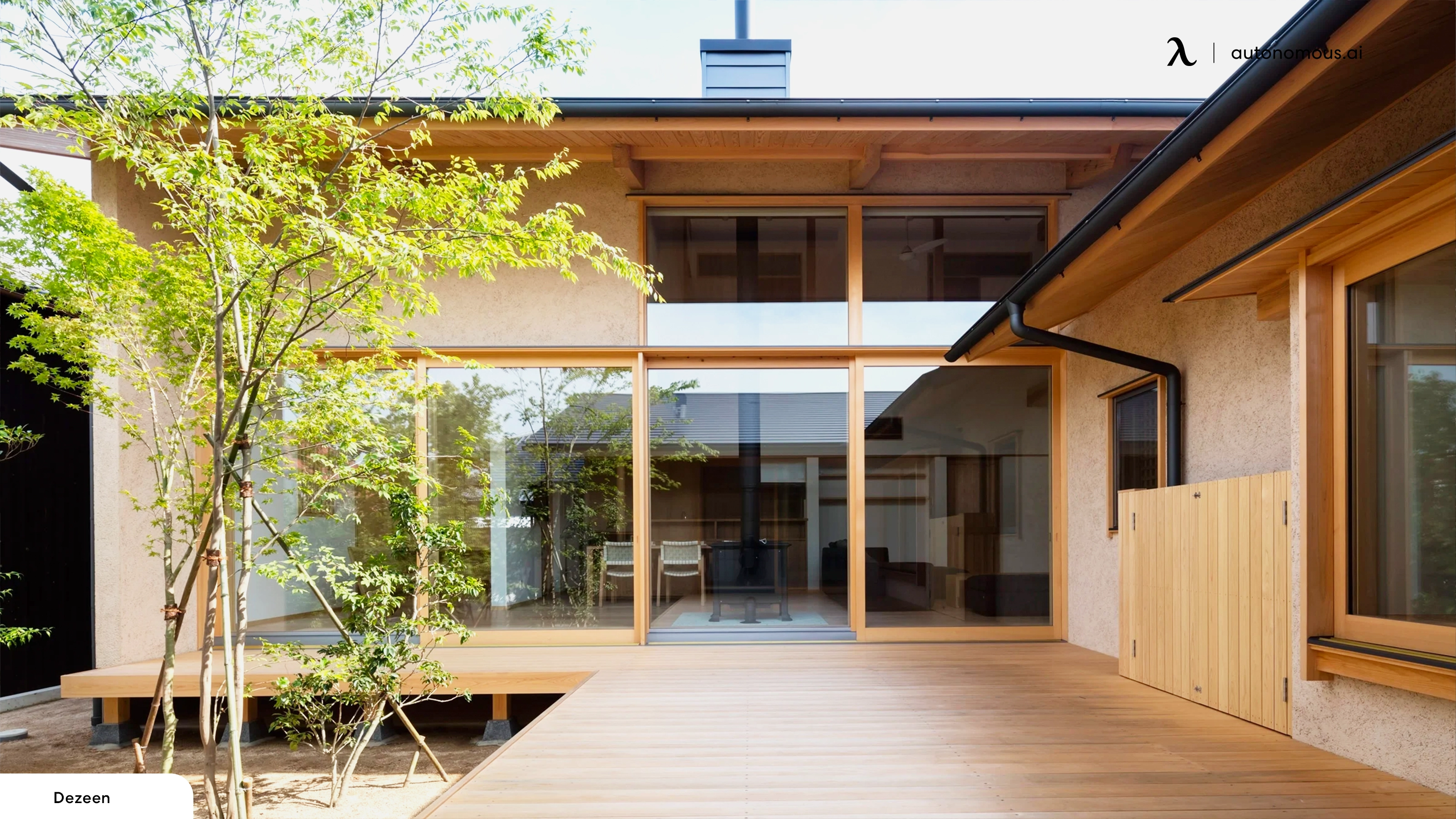 Workplace Inspiration
Harmonizing Traditional and Modern in Japanese-style Houses

Autonomous
|
Jul 2, 2023
733 Views
You're allowed quite a bit of creative freedom with housing styles, and that may lead you to start wondering which direction to go. One option that many before you have gone for is a Japanese-style house. Who could blame them? The culture is famous for beautiful aesthetics in a lot of different contexts, so it was expected where housing is concerned. 
From exterior to interior, it just takes the right design choices to bring the look to life. Even if you're not interested in doing the whole house that way, you may want to put together a Japanese home office or even a Japanese desk. 
Before you do that though, it's essential to understand the elements you need to bring it together, right? That's what this is all about. Below, you will learn about the little nuances that come together to create that vision and feeling from the East. 
Exploring Japanese-style Houses
While there is a Japanese culture where housing is concerned, history will tell you that there are a lot of influences that go into it. Thankfully, it's all well-documented, allowing for a very straightforward explanation. For example, China is a big influence where Japanese house design is concerned. 
Be that as it may, even with those influences, you'll often find that Japan home designs opt for different building functions and material styles. 
Nevertheless, it does all come together quite well to create that signature Japanese look that people think about. That visual came about in around early 57 BC. Sure, there were houses in Japan before this time, but they were simple wooden structures with dirt floors, and there was nothing too creative about them to make them stand out. 
Between this time and 660 AD, any architect working on a Japanese-style home took inspiration from Korea. If you want to see one of these early designs, it's a little difficult since such buildings are a rare find today. Nevertheless, you can reference manuscripts and paintings to get an idea of where things used to be. 
Thanks to the volcanic activity on the islands, the Japanese rely a lot on wood for their home designs. You might think this counterintuitive, but the aforementioned volcanic activity means that the availability of stone is quite limited. 
While Japanese-style house designs were always well done, they weren't even the pinnacle of what architects could do. That honor goes to the shrines, which is where you would see the very best talent on display. You would even find them being torn down and rebuilt every couple of decades, but not too much was ever changed. 
The shrines would go on to influence more modern Japanese house designs and even Western architecture. If you have a look at some of Frank Wright's work, it's not hard to identify where the land of the rising sun had some level of influence.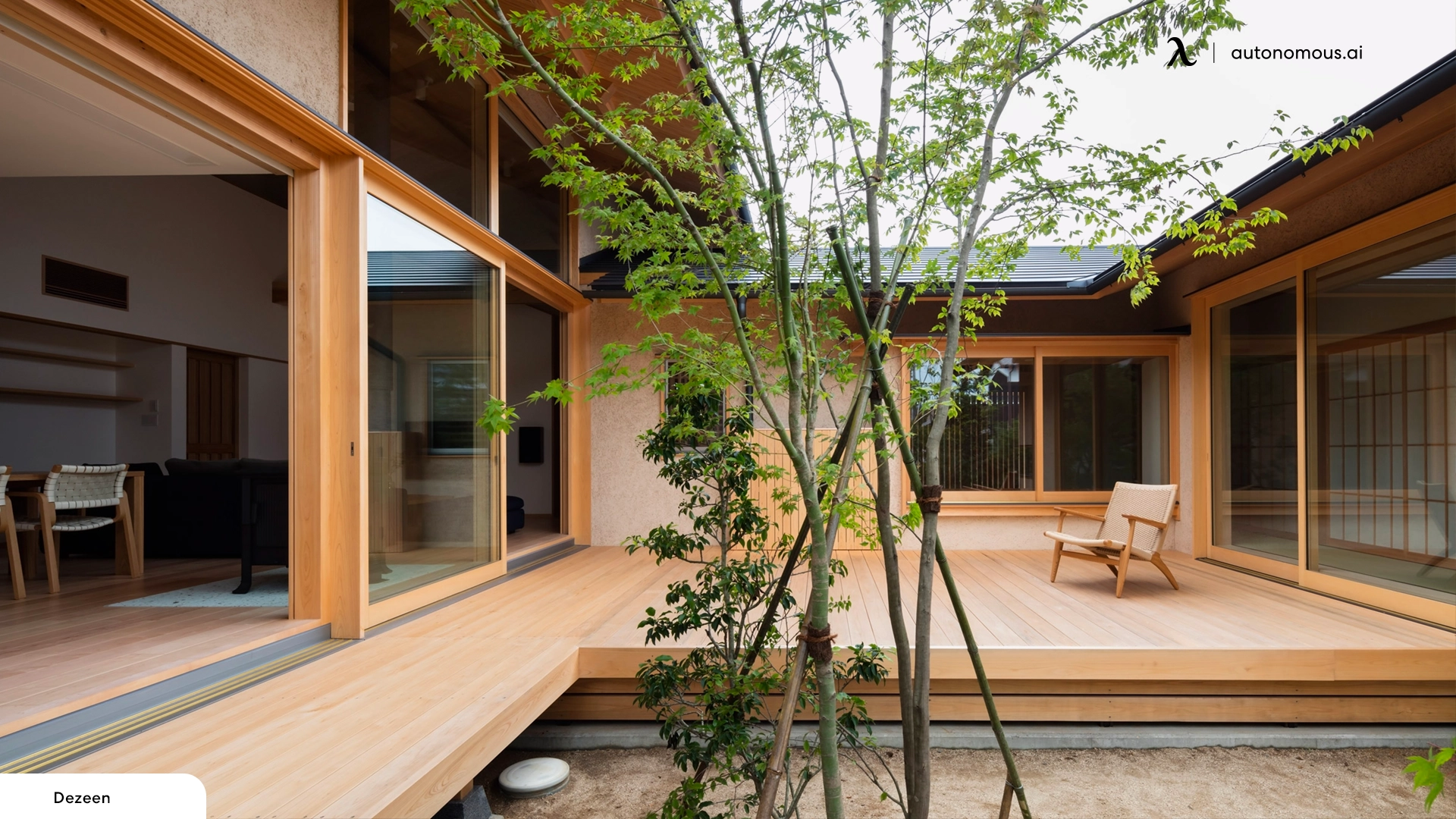 Key Elements in Japanese Home Design
Now that you're familiar with the history, it's time to focus on some of the key features that make a Japanese-style house what it is: 
Lightness is essential and can be either figurative or literal. On the literal side, it speaks of minimal material use, and on the figurative side, it speaks of the light emotional feeling that comes with the final product. 

Natural materials are next, and this comes from the belief that nature is where you will find the peak of beauty. 

Apart from the materials being used, there should be an overall minimalistic design through an intentional decluttering process. 

You can't leave out modular design, allowing small homes to be divided into even smaller spaces for multifunctional use.  

Illumination is also essential. Natural light is a part of the major consideration here, and the idea is to construct in such a way that it interacts well with interior materials. 

Detail is next, and this speaks to highly sophisticated elements coming together to create undeniable simplicity. 

Void is another important one, and it doesn't necessarily mean nothingness. Instead, it means having a level of empty space that ensures a calming effect and that the imagination can move freely. 

White is the final element, seen as the poster child for purity, meaning you will find quite a bit of it in Japanese homes.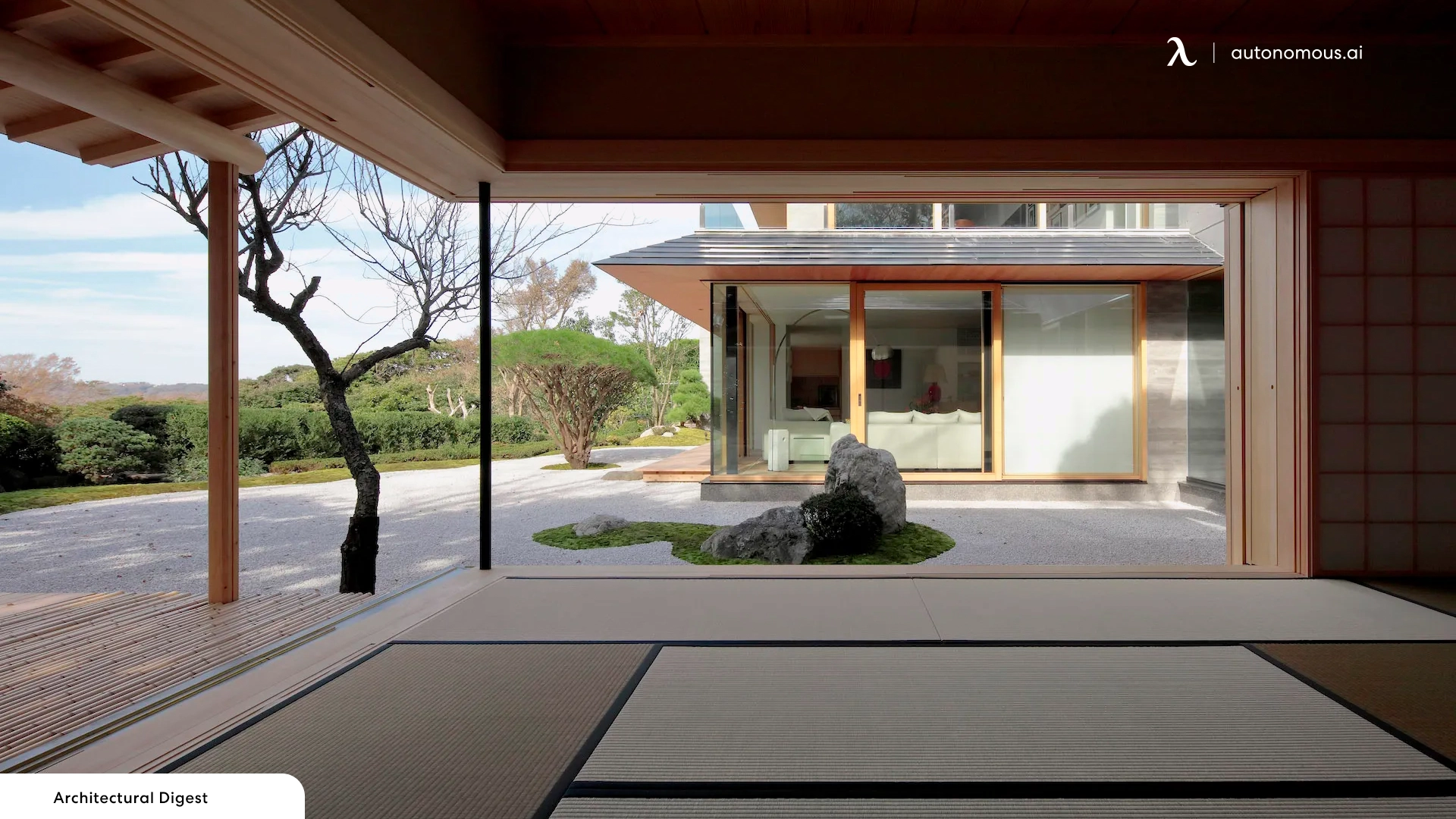 Harmonizing Traditional and Modern in Japanese-style Houses
If there's one thing different cultures respect about the Japanese, it's their principles and orderly way of doing things. This kind of culture certainly made its way into home design in the form of balance and harmony. 
Even with a minimalistic design, multi-purpose rooms will often have quite a bit going on. However, the difference between the Japanese style and the typical Western style is the level of harmony. 
It's the ability to bring the pieces together that creates the kind of relaxation and comfort that makes the home suited to its purpose of rest and rejuvenation. What makes this harmonious approach so critical? 
First, there's the aforementioned relaxation note. While you want your whole house to feel this way, the bedroom must do so. The human mind wasn't designed to find peace in chaos, so you want your interior to have a calming effect that allows it to feel welcoming and create the perfect set of circumstances for you to rest well. 
Next, different elements working together mean that the aesthetic appeal is pretty high. Apart from your feeling good, you end up creating a space that is highly inviting to others too. 
Being able to put a part of yourself into the design is also a plus. Typically, these harmonious design choices will lean on elements that are guided by an overwhelming amount of personal preference. There's a certain level of pride and comfort that comes from knowing that your style is being reflected in your dwelling. 
Functionality is also not left out of the equation. Sure, a lot of this is supposed to look great and feel great, but if you pull it all off correctly, you will find that you get a highly functional space without overdoing it.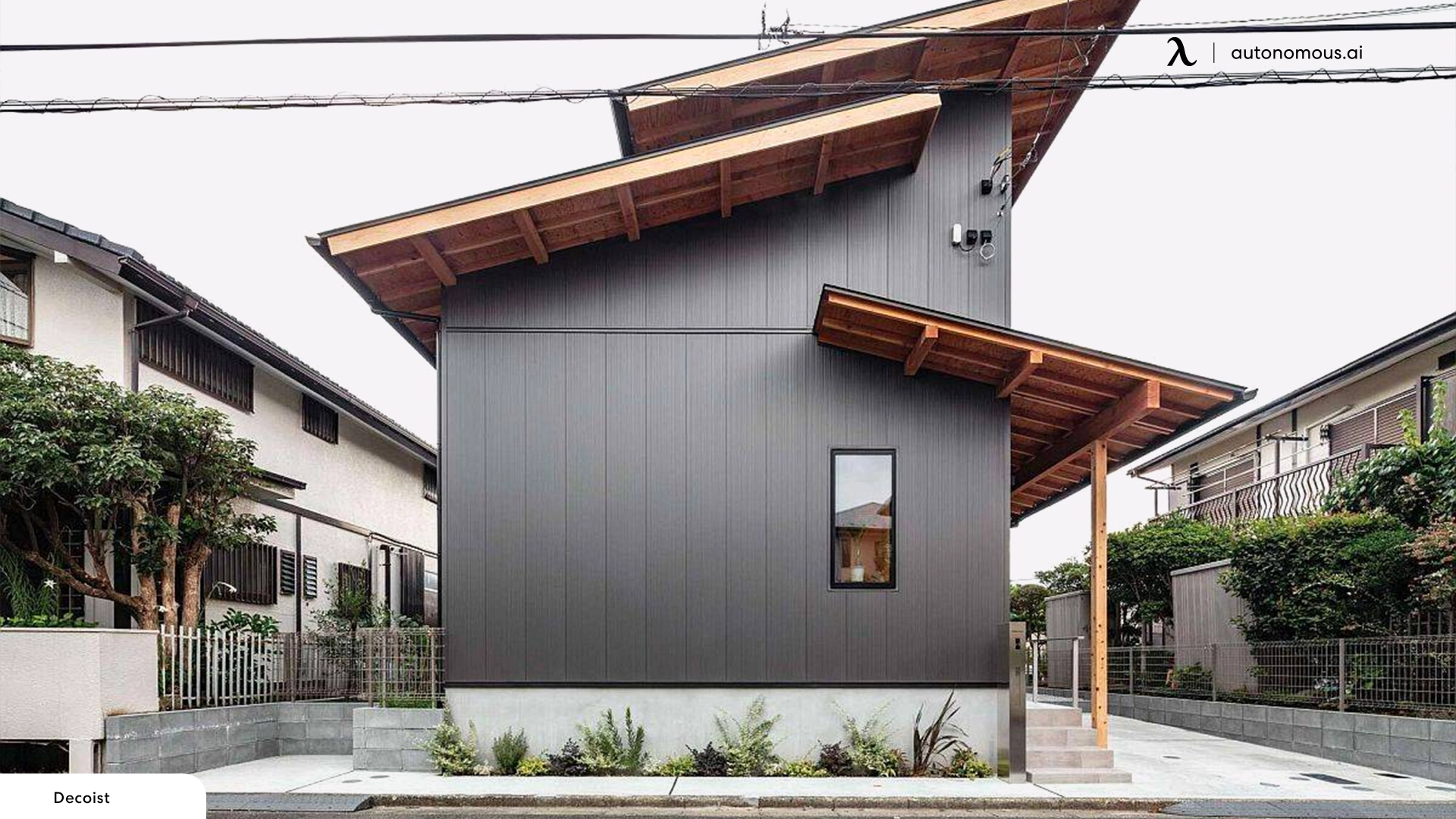 Putting It into Practice
The question now is what can you do to achieve a good sense of balance and harmony with a modern Japanese-style house? 
First, pay attention to your textures and materials. Remember that the serenity in these spaces often comes from leaning on the beauty of nature. Even if you are going to use stone and glass, remember the significance of wood. Try to go for varieties that are less on the red side, such as white oak or birch. 
Next, the color palette should also be as natural as possible. Sure, your mind might start running wild and you may want to put a bunch of bright colors all over the house. However, there's a "less is more" approach that works here. While it is going to be a big part of the arrangement, you can use a bit of variation to settle in with the floor and the ceiling more. 
Japanese spaces blend interior and exterior elements very well. You're bringing the outside inside in essence. One of the benefits of sliding doors and floor-to-ceiling windows, for example, is that a lot of fresh air gets in and if you have a nice garden, it always remains in view. 
Consistent tidiness and a lack of clutter are also essential. These will create a much better sense of freedom.
The Japanese use decorations very well, and you'll want to do so too. For example, there will usually be a space for hanging scrolls and flowers. 
Your furnishings should take after your color palette and simplistic principles too. Doing this improves the extent to which everything blends well. 
Both your traditional and modern Japanese house designs share a lot of principles, such as the minimalist way of going about things. However, on the traditional side of the spectrum, there was a lot less intricacy in the designs. Therefore, you would see wooden beams and pillars Being exposed with no concern. 
That's not a feature of the modern building style, which many would describe as being on the sleeker side of the spectrum. 
One of the biggest differences between the two styles is the "a lightness" that your color palette will create. If you are interested in a more traditional visual, then darker stained wood varieties are recommended. 
Enhancing Japanese-style Houses with Autonomous ADUs
Apart from the main house, it's not unheard of to have a prefabricated ADU in your garden or backyard. This will serve the function of a work from home pod, giving you the benefit of not having to travel to an office space to get that kind of focused environment where you don't feel too relaxed or distracted. 
Prefab houses in California, for example, may be more common than you think, just considering the sheer number of suppliers. 
In any case, this tiny house in your backyard can serve a variety of purposes. Sure, it can be an office space, or it could even be a home studio if you are on the entertainment side of things. Autonomous has three affordable backyard ADU designs that go well here, and you can even take advantage of the Japanese-style house recommendations when using them. 
Autonomous WorkPod
The Autonomous WorkPod is first on the list and is the inaugural design. You can purchase it without furniture, or with the inclusion of an Autonomous SmartDesk and ErgoChair. Similarly, you can have the assembly done for you or you can opt to do it yourself. 
Shipping is available to most U.S. states excluding Hawaii and Alaska, and you even get a one-year warranty. There's no need for you to worry about a building permit, as most locations will not even need one. 
From art studio to guest room, to office, the Autonomous WorkPod is perfect. Assembly only takes a couple of days, insulation goes between 45 to 100 degrees Fahrenheit, and it has an outstanding 2.9-ton weight capacity. 
Dimension
8'6''W x  11'9''L x 11'H
Ceiling height
6'10'' to 9'4''
Window material
Wooden frame, 5/16" tempered glass
Door material
Anodized aluminum frame,  5/16" tempered glass
Material
Siding: bitumen, housewrap, vinyl silding
Roof: bitumen, housewrap, shingles roof
Floor: plywood
Balcony: composite wood
Include
Optional: SmartDesk Connect, ErgoChair Pro+, Dual Monitor Arm, Cable Tray, Steel Cabinet, Anti-Fatigue Mat. Always included: Electrical Cabinet & Bookshelf
Floorspace
98 square feet
Capacity
2.9 tons
Autonomous StudioPod
Next on the list is the Autonomous StudioPod, which bears a number of the design tropes of the Workpod. Again, you can choose whether to have furniture or not, and you also get to choose whether you want assembly done on your behalf or not. 
It fits right into your backyard even on uneven terrain and offers a level of multi-purpose flexibility that is typical of Japanese rooms. You could even make it an Airbnb when you're not actively using it.
The plug-and-play nature of the StuidoPod is one of the best elements, as it includes every socket and connection you'd ever need for electricity and climate control. Mood lighting is also included, bearing three different color modes.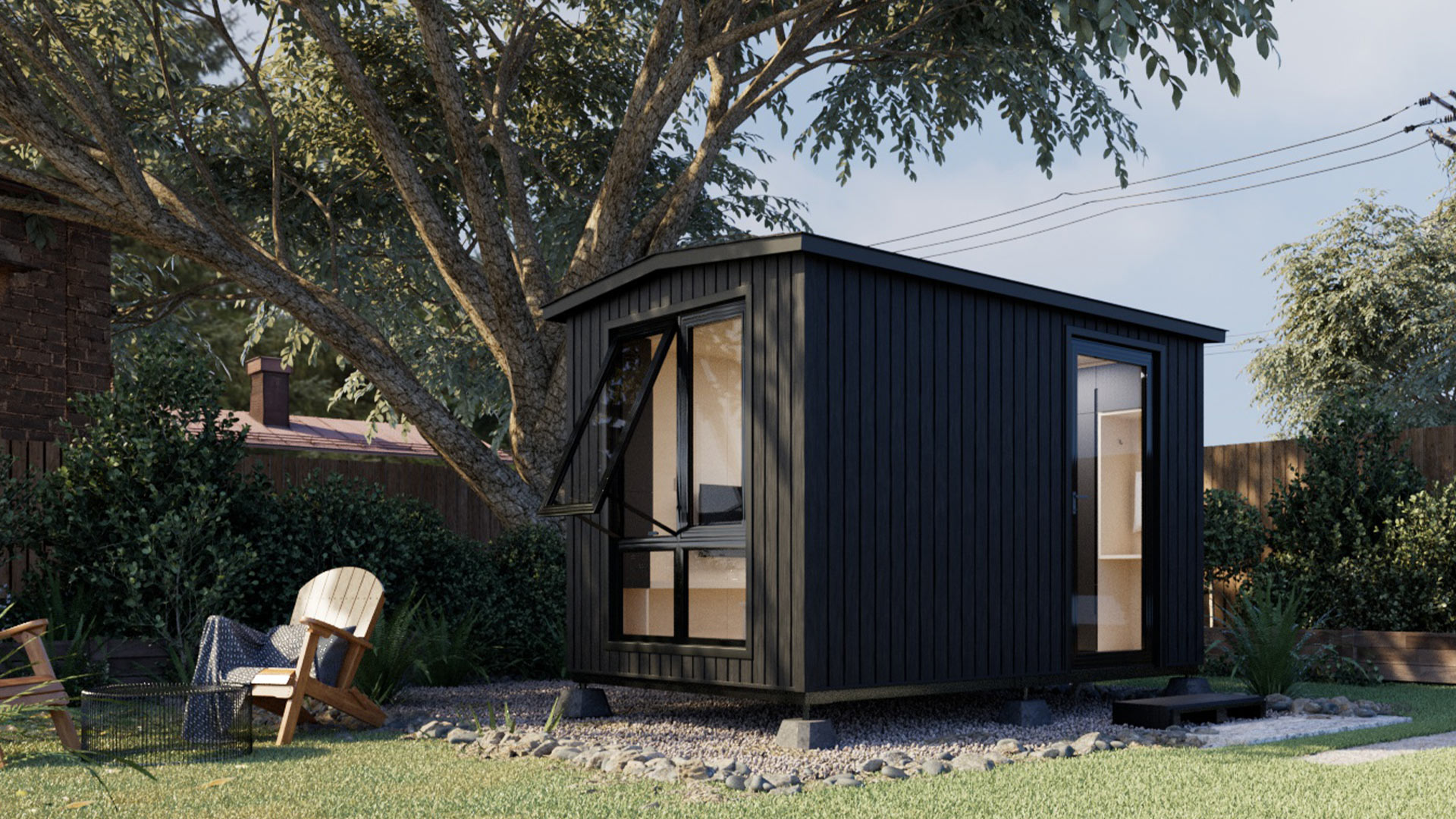 Dimension
8'4"W x 12'6"L x 9'10"H
Floorspace
105 square feet
Ceiling height
7'3"
Weight capacity
2.9 tons
Pedestal
18"W x 43"L x 7"
Window & door material
Powder-coated aluminum,  5/16" tempered glass
Material
Siding: plywood 1/2", steel frame, honeycomb paper, plywood 3/8", bitume, housewrap, vinyl siding
Roof: roof shingles
Floor: plywood
Pedestal: steel frame & wood plastic composite
Electrical devices
RCB, Wall outlet, Ceiling light switch, Ceiling light, Ventilator switch, Ventilator, Ethernet wall port, 66ft power cable with 2 connectors
Include
Optional: Cabinet, Desk, Small & Big Bookshelf, TV Shelf, Foldable Sofa Table, Convertible Sofa Bed. Always included: Electrical Cabinet
Power input
Maximum voltage : 110V AC (US standard)
Maximum current : 25A
Maximum power dissipation : 2750W
Autonomous Workpod Lite
If you want an even smaller bespoke design, perhaps the Autonomous Workpod Lite is perfect for you. As was the case with the other two, you can choose to have it assembled on your behalf or not. Bear in mind that this time around you don't have the option of including Autonomous furniture, though you are free to purchase some separately. 
Since it's physically smaller than the other two designs, it's also even more affordable. In most cases, those who will go for the Workpod Lite are on a bit of a tighter budget than those who prefer one of the other options. Even so, the minimalistic design is a very high-quality one, so you're still getting bang for your buck. 
It's a pre-wired unit, and like the other designs, once you have it connected to a main power source, you are ready to go. Work, relax, exercise, or do whatever else you wish with the space.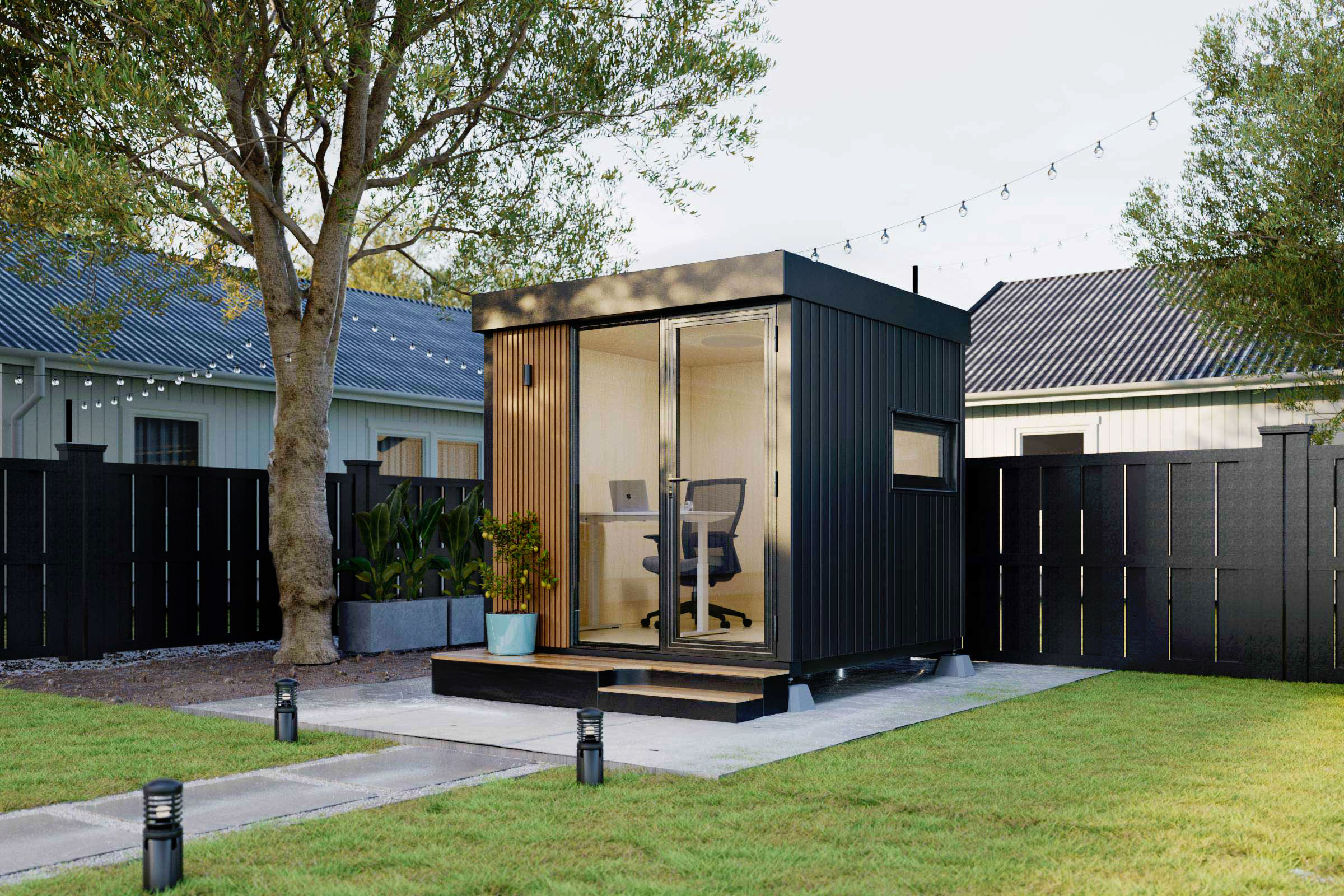 Dimension
8.7"W x 8.12"L x 9.3"H
Material
Window and door: powder-coated aluminum, 5/16-inch tempered glass
Siding: plywood 1/2-inch, steel frame, honeycomb paper, plywood 3/8-inch, bitume, housewrap, vinyl siding
Roof: metal roofing
Floor: plywood
Balcony and Pedestal: steel frame and wood plastic composite
Pedestal
24"W x 103"L x 9"H
Electrical devices
RCB, Wall outlet, Ceiling light switch, Ceiling light, Wall light, Ethernet wall port, 66ft power cable with 2 connectors
Weight capacity
2.3 tons (including Pod body)
Floorspace
80 square feet
Ceiling height
7.3-inch
The Bottom Line
It's not hard to see the influences of other countries such as China on Japanese home designs. Similarly, depending on where you look in the West, you can see the Japanese architectural culture exerting some level of influence too. 
There are several notable principles such as balance, harmony, simple color palettes, and a reliance on nature that brings the Japanese style together. Take advantage of these in your prefabricated adu and watch yourself feel at ease.
Video ads for product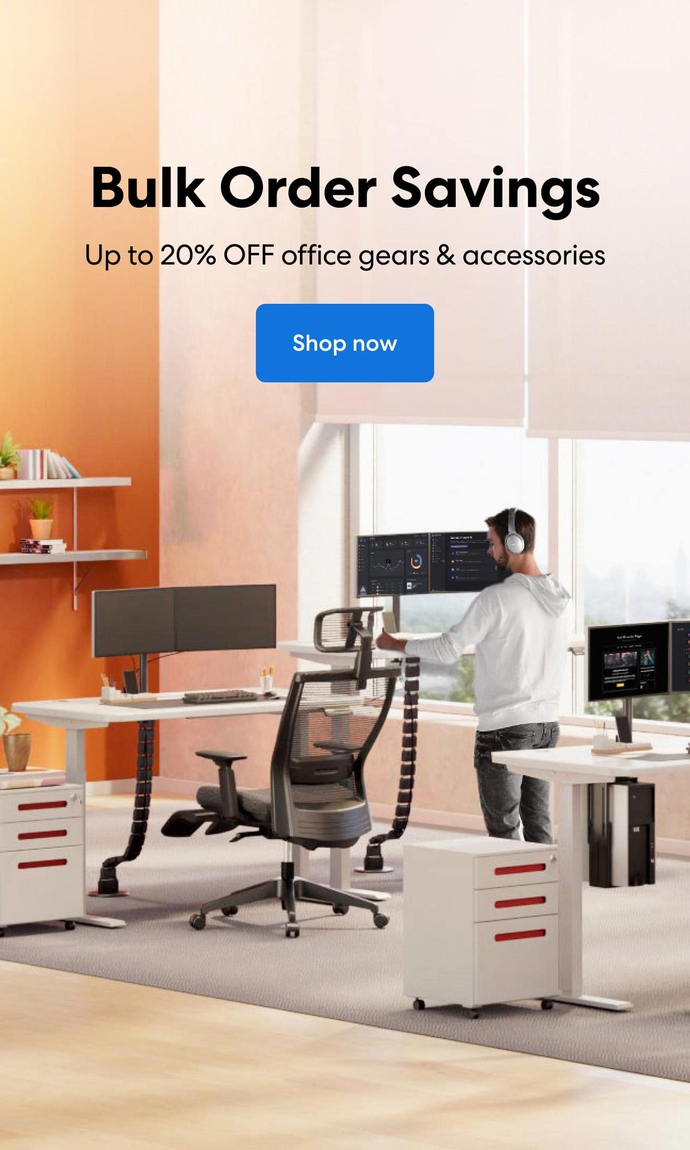 Subcribe newsletter and get $100 OFF.
Receive product updates, special offers, ergo tips, and inspiration form our team.