If you've been following the news lately, you'll know that lately the vaccine rollout has been largely successful in the US. At the time of this writing, over 35% of adults in the US overall have been fully vaccinated. And now the time is fast approaching when states begin to lift COVID-related restrictions. Movie theaters, restaurants, bars and venues will all be back in full swing—but it's not all fun and games!
Offices, too, will be welcoming workers back in droves, with most major companies committed to at least partially reinstating on-premises work schedules by this fall. Microsoft is among them, saying that they hope to transition back to mostly on-site work by September. But other companies, like Spotify, plan to embrace "work-from-anywhere" and allow a completely flexible distributed workforce.
Now more than ever, you and your team will be faced with tough questions in need of unique solutions. It's the beginning of a new chapter in the worldwide workforce, with new trends and new expectations. After a year of remote working, is your company ready for a return to normal? Or is it time to embrace a new normal: a hybrid work approach?
To tackle this issue, we need to examine three major inequalities that managers in every workplace will need to evaluate and resolve.
Finding the right balance
The pandemic has disturbed the former "order" that we all knew, and therefore new issues have arisen that need to be addressed and mitigated in every workplace. Those issues are:
Employee needs & Business needs 

Maintaining company culture in the face of a new working environment

Social distancing vs. workspace optimization
We'll take a look at each of these challenges in-depth to find out what some of the best ways are to approach them and adapt to the future of work, as well as what solutions you have at your disposal to help you!
Employee needs VS Company needs
It's an age-old struggle, and a challenge that is nothing new to most managers. How do you meet the expectations of market demands and run your company efficiently while also meeting the needs of your employees?
Many employees, after a year of working remotely, wearing masks, and social distancing, may feel apprehensive about returning to the office. Others may question the need to return to the office at all, asking questions like, "Why should we endure the daily commute nightmare just to go to work in an office?" 
In this case, you'll want to make the case that it's important for team collaboration, creativity, and productivity for employees to work together physically. In a hybrid approach, employees are given time to work remotely on their own terms, but still required to be physically present for brainstorming meetings and other activities that are best carried out in-person.
Conveying the value of the physical presence of your employees will help them see the potential they have to make greater contributions to the team in this way. Encouraging camaraderie is essential for convincing the most reluctant team members to participate in person as they once did, while also committing to allow them to get their work done on their own whenever it's possible.
Company culture in a new working world
Your company culture is the backbone of your business—affecting everything from your mission statement, your purpose, your drive, and your team's motivation. It's vital to maintain company culture, even in the face of a pandemic, to ensure your continued success.
The past year has proven challenging to maintaining company culture as most workers stay home, but the real challenges may be just around the corner. It's time to ask the hard questions: should your company culture change to accommodate the new hybrid work reality? And to what extent, if any, should the company culture change?
These are questions every organization will need to answer of their own accord. For managers, it's important to make sure your team is part of the conversation, as this is an issue that impacts everyone. Reach out to find out what their expectations are, convey what yours are, and try to find some middle ground. Abide by your core principles, and see how those can be applied to a new hybrid workplace.
Social distancing vs workspace optimization
Finally, the transition period will prove challenging for many offices. While it may be ok to return to work, the differences in vaccination levels everywhere will mean some offices still need to abide by social distancing and pandemic safety measures for longer than others.
Some employees may find themselves returning to smaller office spaces due to cost-cutting measures that became necessary due to lost income during the pandemic. Having a smaller office space may mean you can't accommodate all employees at once, and implementing social distancing measures may be even more challenging. 
New workplace software solutions like Hybrid from Autonomous give you a "hot desk" management system that allows employees to book their desks in advance. This opens up limitless possibilities for collaboration and takes the headache out of scheduling for a workplace full of employees with complex schedules. This is especially useful in smaller offices with limited spaces.
Prepare for the future with Autonomous
You're not alone in this challenging transition! Autonomous has your back. We're constantly innovating and thinking of new solutions for companies as they approach these uncertain times—we get it, because we're going through it ourselves!
Ergonomic furniture can make or break an office. When employees know they'll have comfortable and easy-to-use tools at work, they'll have no trouble transitioning from remote working to working at the office where they know they'll have everything they need to succeed.
We offer complete office solutions, from hardware to software. Deck out your new office with ergonomic furniture that makes your employees actually look forward to coming back to work. Use software like Hybrid to organize and manage your limited office space. Check out everything we have to offer here and be sure to subscribe to our blog for all the latest updates and information on how you can #worksmarter with Autonomous.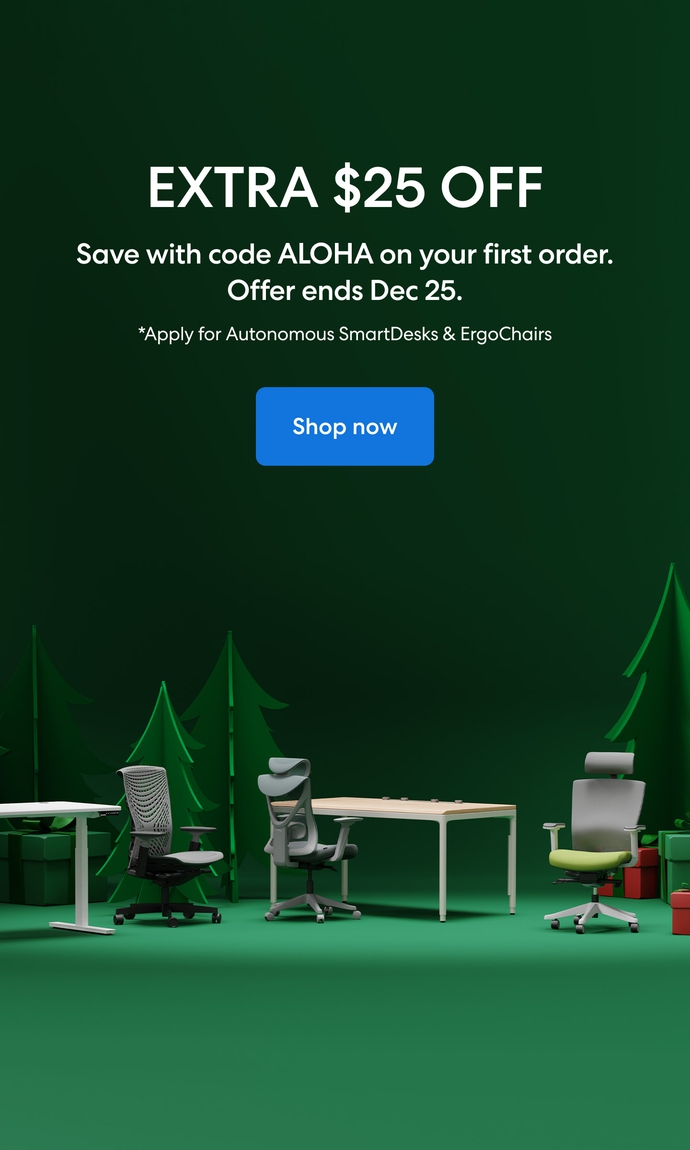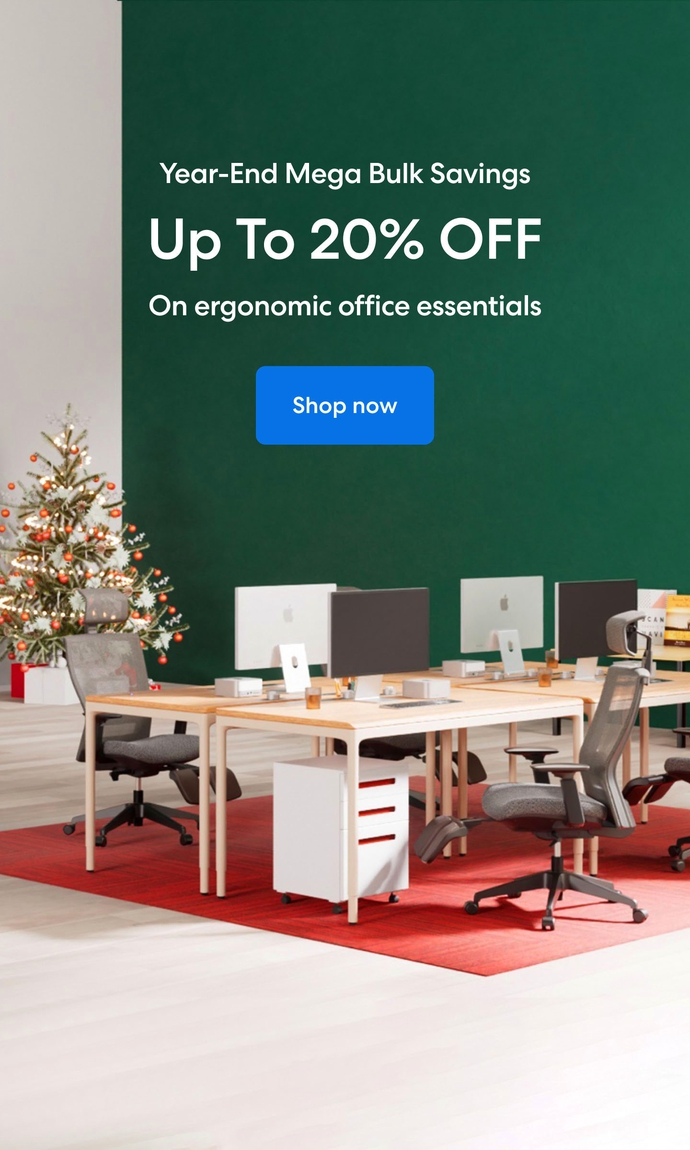 Subcribe newsletter and get $100 OFF.
Receive product updates, special offers, ergo tips, and inspiration form our team.