Smart Products
Green Certifications Demystified: Understanding Sustainable Office Chair Labels

Emily Chambers
|
Nov 8, 2023
848 Views
Sustainable office design is a growing trend, and one of the most important pieces of furniture in a sustainable office is the office chair. Every element of your furniture can be sustainable if you want it to be, from the office chair you sit into the materials used for your adjustable height desk. In this piece of ours relating to furniture trends, we'll delve into the eco-conscious realm of eco-friendly office furniture, uncovering the secrets behind sustainable office chair labels, desk materials, and organic modern interior design principles. Come with us to learn about the intricacies of creating a workspace that's stylish and environmentally responsible. 
10 Eco-friendly and Sustainable Office Chair Certificates and Ratings
Choosing an office chair that adheres to sustainability principles is more important than ever in today's environmentally conscious society. As we examine the market for eco-friendly office furniture, we discover that this evolution is closely linked to a past characterized by a heightened awareness of environmental issues and a desire for healthier and more environmentally friendly workplaces.
1. BIFMA Level Certification
The Business and Institutional Furniture Manufacturers Association (BIFMA) Level certification program is a testament to the commitment to sustainability that has evolved over the years. Born out of the recognition of the environmental impact of office furniture, it has emerged as a beacon for responsible design. BIFMA Level evaluates green office furniture products based on recycled content, low-VOC finishes, energy efficiency, and ergonomics criteria. By achieving BIFMA Level certification, products meet certain environmental standards and prioritize user comfort and support.
2. LEED Certification
The Leadership in Energy and Environmental Design (LEED) Green Building Rating System has been pivotal in shaping the sustainable design and construction landscape. LEED emerged at a time when the world was awakening to the importance of sustainable practices. To achieve LEED certification, buildings must incorporate furniture certified by programs such as BIFMA Level, GreenGuard, or SCS Indoor Advantage Gold. This integration signifies a commitment to environmental standards encompassing materials, indoor environmental quality, and energy conservation.
3. SCS Indoor Advantage Gold
Certification Systems (SCS) Indoor Advantage Gold certification has brought about a paradigm shift in indoor environments. Its inception was driven by the recognition that indoor air quality profoundly impacts human health, especially for those with allergies or sensitivities. This certification ensures that SCS Indoor Advantage Gold certified chairs emit the lowest levels of harmful substances by meticulously assessing emissions of VOCs and other chemicals from office furniture products. It has, over time, become synonymous with healthier, cleaner indoor air.
4. Greenguard Gold
The Greenguard Environmental Institute emerged as a response to the escalating concerns about indoor air quality. Greenguard Gold certification is a testament to the commitment to healthier indoor environments. It evaluates products, including office chairs, for their emissions of VOCs and other chemicals. With low emission levels, Greenguard Gold-certified products have become a staple in environments where clean air is paramount, such as schools and hospitals.
5. MAS Certified Green
The MAS Certified Green certification program reflects the growing awareness that sustainability extends beyond environmental concerns. It represents a holistic approach encompassing recycled content, low-VOC finishes, sustainable manufacturing practices, and social responsibility. This certification sets a high standard, ensuring that office chairs meet environmental criteria and are also crafted in factories with fair labor practices. It is a testament to the belief that sustainability should be a shared responsibility.
6. Cradle to Cradle
The Cradle to Cradle Products Innovation Institute embodies the concept of circular design. Its inception was driven by the idea that products should be designed with recycling and reuse in mind from the outset. Cradle to Cradle-certified office chairs meet stringent environmental standards across materials, energy usage, water conservation, and social fairness. These chairs are designed to be disassembled and recycled at the end of their life, significantly reducing their environmental footprint. This approach reflects a broader shift towards circular economies.
7. FSC Chain of Custody
The Forest Stewardship Council (FSC) Chain of Custody certification program emerged in response to concerns about deforestation and the impact of wood-based products. It ensures that wood and wood-based products used in office chairs come from sustainably managed forests. This certification aligns with the commitment of businesses to use sustainable materials while preserving the environment and the rights of forest workers. It bridges the need for materials and the need to protect our forests.
8. Green Seal
The Green Seal certification program has evolved to encompass a wide range of products, including office furniture. Its standards have expanded to cover materials, energy usage, water conservation, and social responsibility. Green Seal certified office chairs are made from sustainable materials and manufactured in factories that uphold good environmental and labor practices. This comprehensive approach reflects the interconnectedness of environmental and social responsibility.
9. ISO 14001
ISO 14001 is a globally recognized environmental management standard that emerged as a response to the need for organizations to manage their environmental impact systematically. While not specific to office chairs, it is crucial in promoting sustainability throughout the production process. ISO 14001-certified companies demonstrate their commitment to reducing their environmental footprint, which indirectly influences the sustainability of the products they create. This standard aligns with the broader environmental movement, ensuring that sustainability is integrated into the core of business operations.
10. Global Organic Textile Standard
A well-known certification for textiles that emphasizes organic and ecological methods is the Global Organic Textile Standard (GOTS). While not just applicable to office chairs, GOTS guarantees ethical and sustainable textile manufacture. In line with the worldwide sustainability movement, GOTS-certified goods demonstrate a dedication to minimizing environmental and social consequences, making them an excellent option for environmentally aware customers looking for sustainable office chairs.
Conclusion
As we end this journey, we are aware of the significant influence our decisions regarding sustainable office furniture have. These certifications help create a more responsible and conscientious world while also guaranteeing the safety and eco-friendliness of our workplace. They have transformed office furniture's very nature, turning it into a force for good.
These certifications and ratings act as our compass, leading us toward a greener, healthier, and more environmentally conscious future in a world where sustainability is no longer a choice but a necessity. With each thoughtful decision, we design fashionable workspaces and take on the role of environmental stewards, leaving a long-lasting legacy of sustainability for future generations.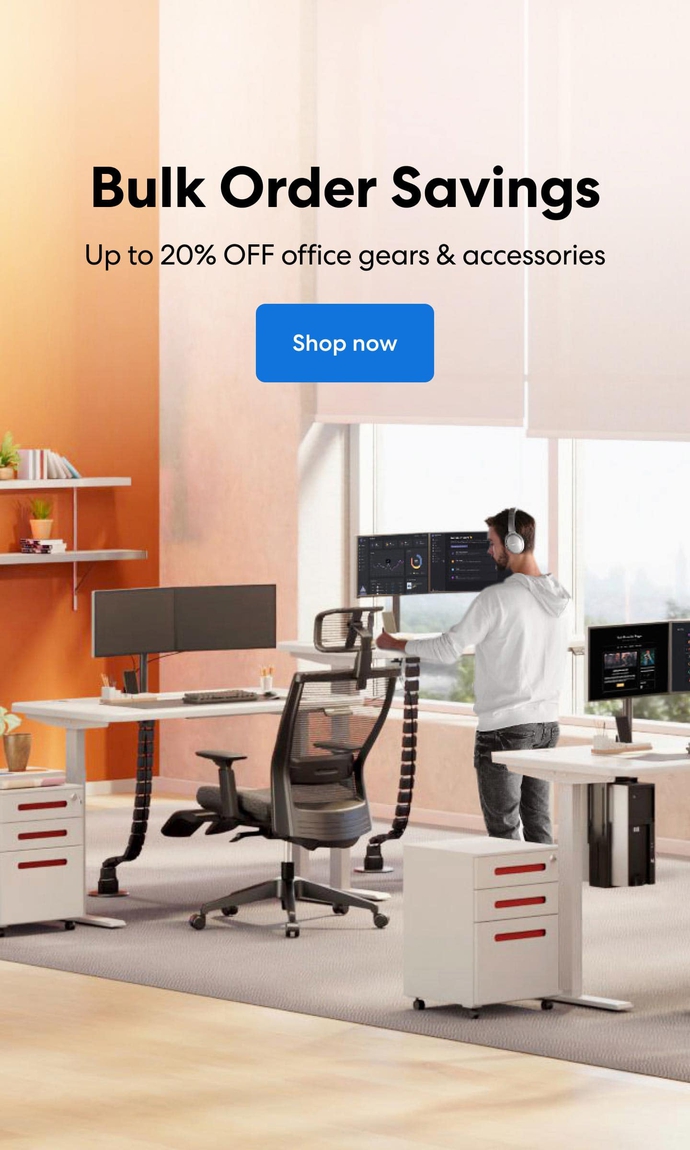 Subcribe newsletter and get $100 OFF.
Receive product updates, special offers, ergo tips, and inspiration form our team.