Most gamers know the importance of the right gaming furniture for their gaming setup. Though gaming seems a hobby to most, it is a lifestyle to some. The million-dollar gaming industry invents and releases new ideas every day to create products that offer the desired comfort for gamers.
This means that the importance of a gaming chair in a gaming setup is high. Even though not many people take this thought seriously, an improper chair can cause various health issues and decline the user's health. Gaming for extensive hours without a proper gaming chair with adjustable armrests can cause poor posture and subsequent health problems.
Even if you think you can use any chair in your home for gaming needs, you need to understand the difference between gaming and office chairs, let alone ordinary ones. Hence, the special gaming chairs provide the required comfort and ergonomics necessary for gaming.
The Vertagear SL5000 is a gaming chair released by the Vertagear Company based in Los Angeles. Vertagear has an entire gaming chair line that offers the right ergonomics of gaming. Some of their products include Vertagear gaming chair SL4000 and Vertagear gaming chair SL5000.
With extensive research combined into the products, the Vertagear SL5000 review and Vertagear s-line SL5000 review are promising in many ways. This article has a complete Vertagear gaming chair review for Vertagear SL5000 gaming chair.
Vertagear SL5000 Gaming Chair Review
Before we leap into the specific product review, let's talk about the shared qualities of all vertagear chairs. All of their chairs, including the S range and P range, are designed with ergonomics. They have a 2-year warranty on all the parts and a 10-year warranty for the chair's metal frame.
All of the chairs from Vertagear offered the same padding and cushioned faux leather seats. The special padding used for the vertagear chair is high-density material and a PVC leather blend for maximum resiliency.
Other imitation leathers are thinner, weaker, and less durable than PVC leather. The disadvantage is that it is the least breathable. Vertagear gets around this by using an open-cell structure blend. This allows for more airflow, avoiding heat buildup and clamminess. Here are some factors used to review the Vertagear gaming chair SL5000.
Price
This Vertagear SL5000 gaming chair is priced at $400. You can also get in on a few dollars lower or higher depending on the retailer, region, and product availability. Due to the popularity of the Vertagear gaming chair SL5000, this chair is sold by many retailers who deal in ergonomic furniture. You can find it on Amazon, Dell, Overstock, Autonomous, Wayfair, and Vertagear's official websites.
Another tasteful thing about this product is that it is available in a selection of six colors. These colors include red, black, blue, green, midnight blue, and white.
Features
While the padded seat and extra cushioned base are known features of this product, the vertagear gaming chair supports a conforming shape of the body. The solid build quality offers and encloses your body into a supportive foam structure from all sides. You will get a headrest that is built ergonomically to support your neck. The lumbar cushion also provides active support for the spine.
The armrests also offer full adjustability with a feature to be adjusted in four different ways. The height adjustment is also friendly to use, and the gaming chair has a very sleek look ideal to elevate the overall ambiance of your gaming setup.
Durability
Because the Vertagear SL5000 gaming chair's Ultra-Premium flexible and durable foam is soft yet firm at the same time, you can expect to be able to use it for many years without abnormalities. A 10-year warranty is included with the steel frame. The seat and winged back that you'd expect from a gaming chair are present in this chair.
For effortless sliding on any hard surface, the surface is covered with polyurethane (PU). You can modify the chair's height with an industrial-grade gas lift.
The unique feature that sets this product apart is the lowest height feature. Even if you want to sit with the feet and floor relaxed and straightly laid on the floor, there is no limitation to that. The Vertagear chair offers full flexibility in this regard which is one of the most liked features of this product.
Assembly
Fortunately, the Vertagear SL 5000 comes in a few parts with straightforward instructions and equipment, including four screws and a long heavy-duty hex key. The armrests are already attached, and attaching the adjustment mechanism unit to the seat only takes a minute or two.
After that, attach the 5-star base, install the wheels, and insert the height adjustment cylinder. Then put the backrest onto the chair and tighten the last four bolts. It took me a few minutes to get everything lined up correctly, but it was rather straightforward in the end.
Style Options
If you are not just convinced with a single style, then the Vertagear gaming chair SL5000 comes in two-tone styles in four different combinations, as well as a plain black option. This opens up many avenues to choose the color and style you like from a variety of options. These options mentioned above are from two-tone PVC options.
You can also buy from the midnight blue special edition that has coffee-infused fibers. This selection comes with silver lining embroidery, which is both decent and classy. This isn't just for show purposes, as this selection allows absorption of odor from sweat and constant friction.
Frequently Asked Questions
Should I Buy a Vertagear Chair?
If you search for a gaming chair that can support your entire body for long hours, then a vertagear chair is a good choice. It saves your energy and prevents physical fatigue.
Does Vertagear Offer Warranty?
Vertagear sellers offer 2 years warranty on the chair parts and an extended 10 years warranty on the chair's steel frame.
Are there any Cons of Vertagear SL5000?
The lack of a seat-angle tilt-lock is our major complaint about the Vertagear SL5000 gaming chair. It's the one feature that the top pro chairs offer. However, it's missing from the SL5000. It's significant since adaptability is at the heart of a gaming chair's performance.
How Much Weight Capacity Does Vertagear Chair bear?
The recommended weight capacity for a vertagear chair is 260 pounds, where the chair can bear a maximum load of 330 pounds.
Video ads for product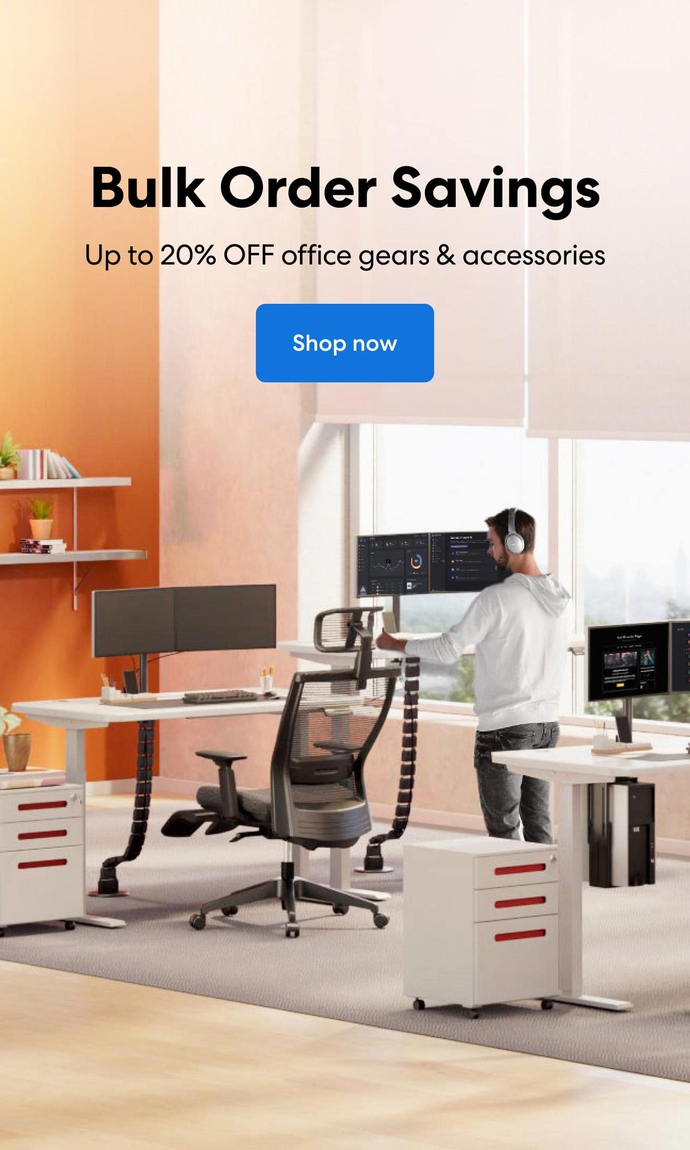 Subcribe newsletter and get $100 OFF.
Receive product updates, special offers, ergo tips, and inspiration form our team.