You've probably previously heard of co-working. However, a new idea called co-living is already on the horizon, comparable to finding homes in the co-working world. Co-living is a recent fad that young people have swiftly welcomed in cities all around the globe as a solution to the perennial problem of inexpensive housing.
It is a great method to keep growing professionally and personally beyond the workplace. Even though the idea of co-living might be unfamiliar to you, it could be the ideal approach to locating a neighborhood that is ideal for you. In this post, we will share all the information you need about co-living spaces.
What is Meant by Co-Living?
First, let's start with the co-living meaning. Living in a community with several other individuals that promote interaction and cooperative behavior is known as co-living. These areas have arisen due to the massive influx of young folks relocating to costly regions in search of employment. In general, co-living means a new type of contemporary housing structure in which people with similar goals, aspirations, and values live together in a setting that has the feel of a large family.
The foundation of co-living is transparency and cooperation. Therefore inhabitants frequently have similar philosophical leanings. Depending on the collaborative consumption, inhabitants of this type of accommodation often have their bedrooms and bathrooms but share communal amenities like kitchens and living rooms.
Practically speaking, each resident pays their share of the costs. The cost of a co-living house environment will differ depending on your state. However, it is always less expensive than the traditional mortgage, which can end up making it a more affordable option.
Even though you might picture a hostel, dormitory, or counterculture commune when you think of collectivism, this type of arrangement was created with younger, working professionals in thought. Even though it might theoretically operate everywhere, the idea is now primarily urban, with inhabitants sharing a home, condo, or apartment often owned and managed by a business.
The words "co-living" and "co-working" share more similarities than simply their titles. Both emphasize community and cooperation and adopt a fresh perspective about how we reside and work daily. Co-working facilities are increasingly offering co-living possibilities, and co-living facilities are now widely available worldwide.
Co-working spaces introduced office pods and converted their spaces into prefab offices, which boosted employee satisfaction since they could collaborate and work freely in their indoor office pods. Similarly, co-living spaces should also offer privacy pods when people feel overwhelmed. They should go and get some rest in those pods.
What is a Co-Living Apartment?
You might be working a demanding job as a single individual with very little leisure time, so you might even be seeking lodging that provides you with all amenities while freeing you from the hassle of housekeeping. More significantly, you wouldn't want to spend on areas you barely use but can't live without. You look around for small apartments and studio flats, but they might still fall short of your standards.
This is why you must embrace the new idea of co-living apartment accommodations, which are quickly gaining popularity in several parts of the west and offer everything a single person might want without the hassle of maintenance. The atmosphere and amenities go well beyond what even a private apartment space may give. The co-living spaces aim to unite people with similar lives and preferences by allowing communal living and offering a variety of amenities and incentives.
The idea of co-living spaces is similar to pod living like the Autonomous pod. It provides amenities that people may use, including a shared kitchen, utility room, lounge area, and general work zone. In addition, each person has their bedrooms and bathrooms. The idea initially emerged from data suggesting that single workers spend only a little over a third of an hour in the lounge and kitchen areas, whereas they spend most of nine hours daily in the rooms.
For such apartments, it is advisable to have numerous individuals use the underutilized rooms, such as wooden pods for gardens, to split the rent, utilities, as well as operational expenses, considering that the bedroom's cost of renting only accounts for around 40% of the entire amount charged. The co-living facilities combine the areas with extra amenities and features, like cleaning, a laundry facility, entertainment, surveillance, and taking care of inspection and replacements.
The Benefits of Co-Living Spaces
Here are a few key advantages to consider if you've learned about co-living space and are wondering if it would be a perfect choice.
Co-living is cost-effective: Individuals under 30 spend approximately 45% of their income on housing costs, making it their greatest monthly expense. Living with housemates is, therefore, one of the several finest strategies to dramatically reduce your expenses if you're trying to cut costs.
Co-living is practical: Maintaining a house in a single space requires time. You may devote more time to activities you enjoy since you wouldn't have to stress house maintenance when you live in a co-living arrangement.
Co-living has a built-in sense of community: Socializing as an adult may be challenging, particularly if you're relocating to a new place or are busy at work. By providing a built-in team of individuals who are willing to share meals, organize movie nights, or chat about everyone's days, co-living tries to address that issue.
The Drawbacks of Co-Living Spaces
This post wouldn't keep you in the dark about the acknowledged existential drawbacks despite the benefits of co-living.
Insufficient privacy: We may thus conclude that co-living might not always be the best option if you want to have complete privacy similar to that found in your home because of its shared nature. You will live in an environment where you will meet many people, live collectively, and exchange various items.
Negative behaviors in communal areas: Members of co-living places frequently have negative and undesirable behaviors. For example, these behaviors not only endanger an individual's health but also another's general wellness. Pollution is a problem that frequently arises in communal living. Due to the inflexibility of certain co-living arrangements, people may frequently be found in unhygienic settings.
Video ads for product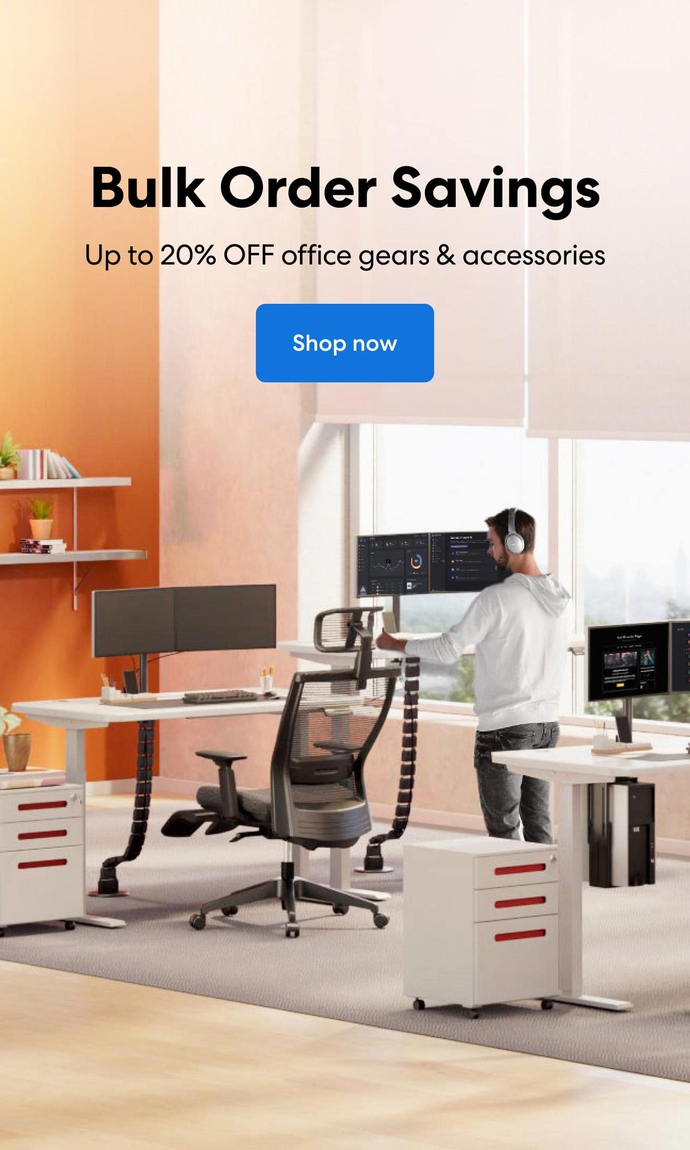 Subcribe newsletter and get $100 OFF.
Receive product updates, special offers, ergo tips, and inspiration form our team.