Smart Products
What Black Modern Desk Should You Buy for Your Workspace in 2022?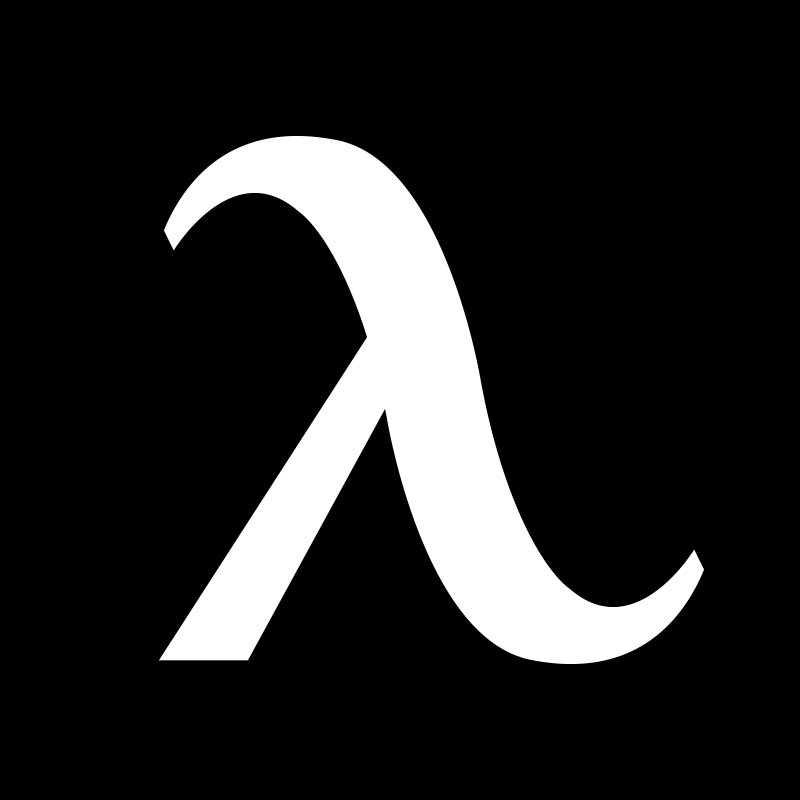 Autonomous
 | 
Aug 10, 2021
Black furniture is widely known for boosting a professional and sleek appearance. This is especially the case when you include black in your home office. Moreover, its versatility can blend well with almost any color. Including a black modern desk in your workspace offers a bold and solid look that can make this space appear more sophisticated.
However, many black modern writing desks are available on the market today, which can make picking the right one daunting. That's why we've rounded up some of our favorites to help you choose. Continue reading to find out more.
Why Should You Include a Modern All-Black Desk in Your Workspace?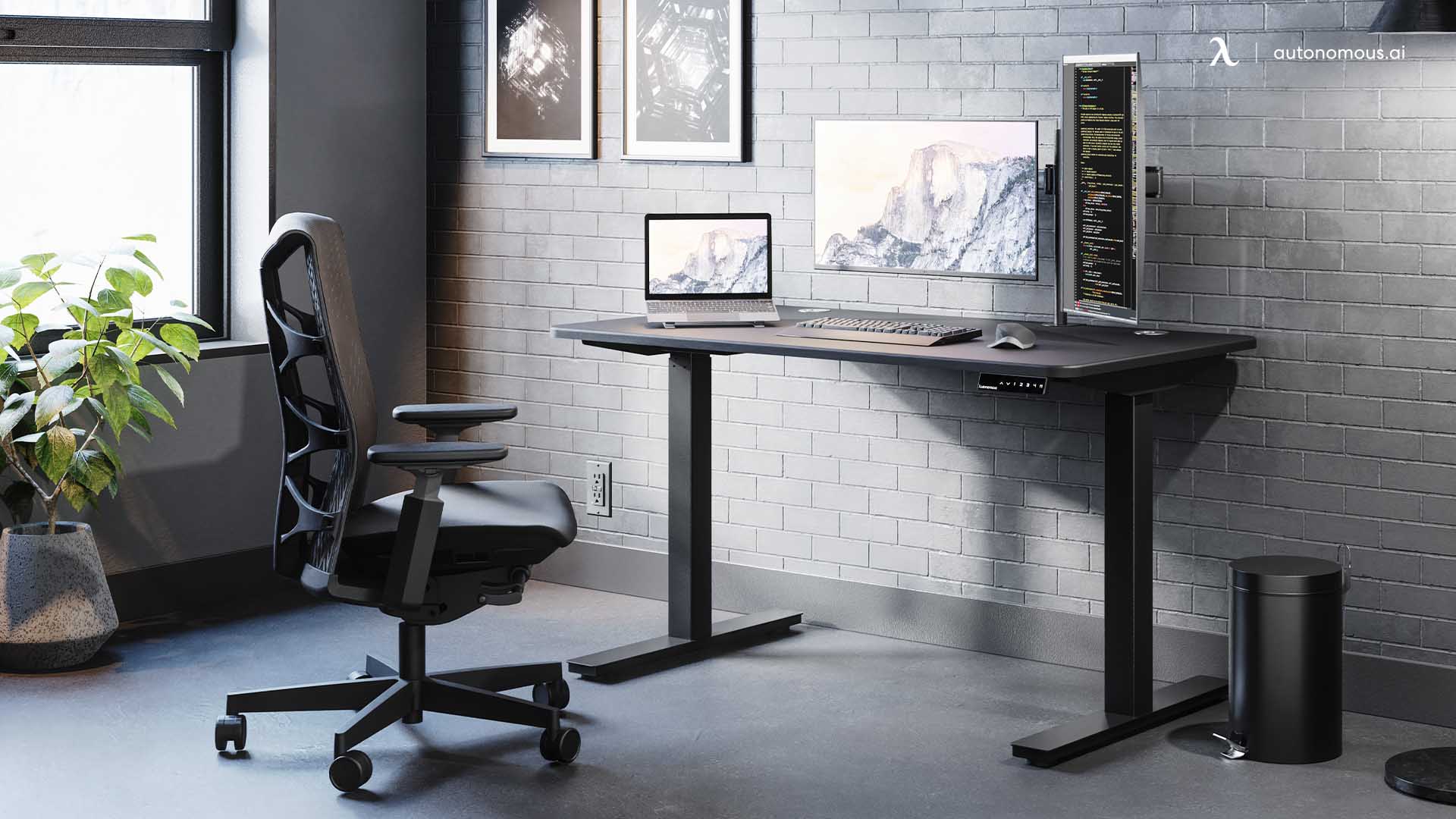 Having a dull workspace can adversely affect your productivity and motivation. Additionally, inviting potential clients or colleagues into your office area might be a problem if its appearance is looking shabby.
A modern all-black desk setup is an excellent addition to any workspace, as it can make your office look more sophisticated, put-together, professional, and clean. Moreover, black is one of the most versatile colors you can get. Meaning, you don't need to redecorate your entire office when including this all-black desk setup.
Should You Prioritize Ergonomics in Your Workstation?
Of course! Although aesthetics are crucial to any office space, you also need to take the proper ergonomics into account. It's no good having an aesthetically pleasing office if you're constantly uncomfortable while working in it. Back pain, shoulder strain, and fatigue are all caused by a lack of ergonomics in your workspace.
You want to include modern office furniture that helps keep you supported throughout your working day while offering a comfortable seated and standing experience. By doing this, you can remain comfortable and supported, which can help boost your productivity levels, mood, and overall happiness while conducting work.
What Is the Best Black Contemporary Desk?
With the endless black modern computer desks on the market, it can be daunting trying to find the best one for your workstation. That's why we've put together a list of the top 20 best black modern computer desks to help make your decision easier. Here are our top picks:
1. Autonomous SmartDesk Core
The SmartDesk Core is the ideal electric standing desk for those long hours at work where you require posture adjustment. This desk is widely known for helping provide your body with adequate stretching while also reducing the pressure on your back. Moreover, durability is offered with the inclusion of a heavy-duty steel frame. If you have a larger space, this all-black smart desk setup is a perfect choice. Not completely sold yet? A bonus is that this professional and solid black modern desk is flexible while having an almost silent dual-motor for quick transitions.
2. Autonomous SmartDesk Pro
Autonomous offers an exceptional range of ergonomic products. One of the most popular devices is the SmartDesk Pro, which is a black modern desk ergonomically designed with a flexible range and robust motorized system. It can make transitions from a sitting to a standing position effortlessly and quietly. This helps you stretch out your muscles and avoids any injury from prolonged sitting. When using the SmartDesk Pro, you're guaranteed maximum productivity and focus.
3. Autonomous SmartDesk Corner
Looking for a black modern computer desk specifically for your open-floor plan or the corner space of your office? If so, the Autonomous SmartDesk Corner is the right choice for you. This L-shaped standing desk allows you to establish a neat, clean, and minimalistic office design suitable for maximizing any limited space you might have. It's designed with a robust triple motor system equipped to carry as much as 400 lbs while the desk is engineered to move effortlessly and quietly. However, that's not all. Its multi-functionality and ergonomic design make it a brilliant addition for any individual who is looking to make their workspace more comfortable.
4. Cubi Cubi Black Modern Computer Desk
You might want a dedicated workspace without all the bells and whistles. If this is the case, the Cubi Cubi black modern desk is the right choice for you. It's designed to provide a refreshing aesthetic to any working area while offering some storage space. The contrast between the wood and black detailing offers an interesting appearance that many customers love.
5. Wade Logan Callendale Black Modern Writing Desk
Something incredibly unique about this design is the sleek mid-century-styled glass top featuring an open cubby for additional storage. You also gain accents of minimalism with the desk's hairpin metal legs, which offers a great appearance. Moreover, it's compact, easy to assemble, and lightweight. What more could you want?
6. L-shaped SHW Espresso Black Modern Desk
This L-shaped gaming desk by SHW comes in an espresso black color, which is perfect for any décor. Additionally, it's equipped to easily fit into even the tightest spaces. Many people enjoy that this desk can be used to start decluttering their home office with the inclusion of flexible storage features, open shelving, and two grommets for easy organization. With these storage capabilities, you can easily fit your office accessories into these areas while ensuring this space remains decluttered and organized.
7. ROCKPOINT Axess Black Contemporary Desk
The Axess Black Contemporary Desk is designed by ROCKPOINT with engineered wood and is well-liked for its multipurpose functionality. It's equipped with a considerable amount of legroom while also offering adequate storage space for your documents, stationery, and any other office supplies you might need throughout your working day. Moreover, this black contemporary desk includes an adjustable height shelf, a keyboard tray, a cut-out hole in the back panel for your electric cables, a back back-edge shelf with dual compartments, and a drawer.
8. Cubiker Home Office Black Modern Desk
You can easily add a modern and clean touch to your office with the inclusion of the Cubiker Black Modern Desk. The desk's design combines robust metal with wood to form a strong frame supporting its 2-tier open storage drawers. You also have other storage options with the under-desk platform. It comes in four different sizes, which can help you find the perfect size for your specific space and work requirements.
9. Foxemart Treste Black Computer Desk
This Foxemart Treste black computer desk is equipped with a stylish two-tier storage feature, which is perfect for storing all of your office supplies and work equipment. Additionally, it's designed with a high-quality MDF board, making the desk scratch-resistant and durable. Moreover, the design is known for being minimalist. This is perfect for those who are wanting to maintain a clean and decluttered office.
10. NSdirect Black Contemporary Desk
In some cases, simplicity is what can make an office appear more put-together. This is especially the case when looking at NSdirect's black contemporary desk. It's constructed with a clean and modern design, making it a great addition to any home office. You might also like that this desk is specifically designed to save space while its construction helps hold more than 500 lbs.
11. Yitahome Modern All Black Desk
This modern all-black desk from Yitahome is built to offer exceptional strength. Its sturdy foundation includes engineered wood while the thick 11mm laminate fiberboard is easy to clean and waterproof. This helps enhance durability. Moreover, you're guaranteed stability even when this desk is placed on uneven floors. This is because of its adjustable footpads. Its design accommodates many types of workers while the foundation can carry heavy loads.
12. Comtest Black Modern Computer Desk
Office workers looking for a desk with a unique storage solution allowing them to easily retrieve folders and documents are bound to fall in love with this black modern computer desk from Comtest. A four-tier bookshelf and additional shelving are included in the desk's design. This can help you keep your desk organized and decluttered.
13. Sauder Edge Water Black Modern Writing Desk
Looking for something classy and a little more traditional? If so, this Sauder Edge Water model is the right choice for you. This black modern computer desk includes many traditional features and is constructed from engineered wood. The laminate finish also helps enhance durability while its solid foundation ensures you work comfortably. Moreover, its generous table and storage space help you remain organized during those long working hours.
14. Dakota L-shaped Black Modern Desk
If you're wanting a modern take on the traditional oak wood executive desk, the Ameriwood Dakota L-shaped desk is the right choice for you. With this desk, you can easily organize your documents and work records better because of the open shelves on the desk's sides. Additionally, it supports 100 lbs and can fit well in a corner space.
15. Hutch L-shaped Black Contemporary Desk
Not many black modern desks allow you to hit two birds with one stone. However, this Hutch model does, as it solves two workstation problems. If you have limited room while also requiring plenty of storage space, this is the desk for you. The open storage shelves and adjustable leg pads ensure you receive a comfortable and organized working experience.
16. HomCom Black Modern Computer Desk
If you're working with limited space, this HomCom model might be the perfect desk for you. It's one of the most well-liked desks for those who need to store many items and require a considerable working space without taking up too much room in their dedicated workstation. Its exceptional storage capabilities can help you create a more productive work environment, as you don't need to worry about clutter. This desk is also a great option for those who want a minimalistic appearance in their home office.
17. Alecono Black Modern Computer Desk with Raised Edges
You might find that you want a more affordable and compact black modern desk for your home office. If this is the case, the Alecono Black Modern Computer Desk is one of the best options. Its functionality and affordability are unmatched while the raised edges give it a more pleasing appearance. Additionally, these raised edges help stop any of your items from falling off the desk. You can easily work on this desk and feel supported by its heavy-duty steel frame. Moreover, it can carry a significant amount of weight.
18. HomCom L-shaped Black Contemporary Desk
This HomCom model is equipped with a simplistic yet sophisticated appearance that can be used to add a decorative touch to any workspace. One of the most well-liked features of this black modern desk is that it comes with a lot of storage space for all your office equipment. Hence, you don't need to worry about your workstation becoming cluttered with desk accessories because this desk can house it all. Additionally, you can use the two-tier S-shaped shelving for displaying any collectibles or decorative pieces while the side rack can help you store files and books. Moreover, it's designed with engineered wood for added durability and stability.
19. Tribesigns Filing Drawer Black Contemporary Desk
Wanting a black modern desk that's stylish but minimalistic? This Tribesigns model is the right choice. It's designed to blend your existing office aesthetics while also offering ample storage space. The design includes a file drawer and storage shelving offering an elegant and convenient piece for your workstation.
20. Hutch Black Modern Gaming Desk
Do you require numerous layers of space and a considerable amount of height to house your gaming equipment? This can be hard to find in many modern gaming desk setups. Luckily, this Hutch model has what you're looking for. It comes equipped with several shelf-space levels for your equipment and a dedicated shelving unit for your monitor. This ensures you remain comfortable while working for extended periods.
Wrapping It Up
A black modern desk offers a bold and sleek aesthetic to any workspace or home office. However, this appearance means nothing if the right ergonomics aren't included in your workstation. That's why a black standing desk, like the ones from Autonomous, is always an excellent option you can't go wrong with.
Hey, you have special pricing through your company.
Get exclusive rewards
for your first Autonomous blog subscription.
WRITTEN BYAutonomous
We build office products to help you work smarter.
Coming at You Live from Autonomous' Social Media!