Hybrid Working
What Culture Change in the Workplace Should be Made to Adapt to the "New Normal?"

Autonomous
|
May 31, 2021
3,410 Views
With the current situation of the world, flexible and remote, as well as hybrid working has become the new norm. The coronavirus (COVID-19) outbreak has caused a fundamental shift in work dynamics, company culture, and operations. Persons have now noticed that they do not need to be in the office to get work done, as things can get taken care of remotely. 
As employees adjust to the operations during the pandemic and gear up for recovery, organizational leaders and managers must now focus on changing workplace culture. It is necessary to do so to retain employees and counteract challenges. Sometimes it is not about employees having a home office desk or helping them buy an ergonomic chair.
The pace of change can be an issue as company culture does not change overnight. It is a process that happens over an extensive period. As a result of COVID-19, many supportive organizational cultures have been tested and fell under inspection. Businesses have discovered that their operational methods are not in alignment with the necessities to combat challenges imposed by the virus. This is the perfect time for companies to tangibly showcase company culture through employee experience, leadership, and how to implement remote working practices.
Changes and Recommendations Companies Can Make to Adapt to the New Normal
You have seen the increased need for responsive business models that can quickly assist with the demands customers and employees have to deliver a business as usual. What changes can be made/adapted?
Incorporating More Women in the Workforce
With culture change in the workplace, the new company culture can see more women in the workforce and provide an opportunity for greater gender equality. Due to the pandemic, flexible hours and remote working has become more normalized. It is the best time for women and other minority groups to be incorporated into the labor requirements. As the stigma of not being committed and less devoted is being stripped away, the room is left for flexibility.
Reflection and Refining Company Values and Purpose
The sole aspects guiding a company's culture are values and purpose. In a crisis such as COVID-19, they can be put to the test and brought under focus. Managers, CEOs, and stakeholders may need to reconsider what the company stands for, and complex decisions are made when there are unparalleled difficulties of culture change in the workplace. Ensuring values are along the lines of commitment to clients and customers, accountability, innovativeness, people-centric collaboration, and integrity is now ten times more important than before. Thus, it can improve employee engagement.
Stronger Transformational Leadership
Changing the workplace culture involves leadership styles. Think transformational instead of transactional. The same style you were using before the pandemic is not always going to make it in the new company culture. Leaders are to be even more democratic, collaborative, and empathetic than they have ever been. Managers can no longer be rewarded and praised for just getting the work done. The focus now is on managers that can get the job done by fostering a creative environment where employees feel engaged, supported, valued and it can encourage employee's innovation.  
Flexible Working Model or Remote Working Culture
Build team culture remote work to better adapt culture change in the workplace. Flexible working practices that are accommodating to employees are favored as the company works at creating a balance between office and remote working. Implementing a few flexible working models may see increased levels in performance, engagement, and productivity. This is especially true for those employees that have adapted very well to the remote working setup after creating a personal work from home station.
Managers and leaders are encouraged to adapt and use workflow and communication management tools for effective virtual communication so all employees can work anywhere in the world. These tools can include Google Hangouts, Zoom, Trello, and Slack. Integrating these applications into the company on a long-term scale can facilitate a more flexible company culture and work dynamic. Changing culture in the workplace can see companies questioning how necessary the standard eight-hour workday is or if there is concern more for the quantity of work over quality.  
Instead of having long workdays, companies can opt for flexible working hours to focus more on productivity. This can give employees the freedom in building a hybrid work from home schedule and flexibility to relax, work, conduct business, and other engagements, at times suitable to them.   
Effective Communication Between Teams
With the assistance of technology, companies and managers can continue to communicate and operate effectively. This helps to maintain a positive sense of morale through mediums, such as video conferencing calls, virtual sessions, and team socials. While it does not have the natural spark that face-to-face conversations. At the office, the organizations that can adapt well to the different communication technologies and virtual meeting platforms end up developing a well-versed team.
For example, you can start the day with virtual morning check-ins in the day-to-day schedule. This can help to outline and establish the priorities for the day, discuss progress updates, and keep track of the team's well-being. Team members can commence the day feeling empowered, motivated, and a part of the bigger picture that the organization has. Having interactions like these can see the company culture benefiting from effective future team communication.  
Employee Wellbeing
Managers, leaders, and stakeholders must work to strengthen their compassion, listening skills, and empathy towards supporting employees, especially those on a productive work from home schedule on various levels, to adapt culture change in the workplace. Managers must now check on employees that are on their teams more frequently, connecting with them in various ways.
The importance and purpose of reaching out must be communicated. The new normal caused by the pandemic makes it more likely that persons may need more mental health support and encouragement. Promoting and engaging in physical activity regularly and can yield extra motivation can help you to manage remote team members effectively along the way.
Better Collaboration
Having the same enemy and fighting the same battle in a global pandemic encourages stronger bonds that can be used to form healthy work relationships. This encouragement brings a new level of connection between clients, customers, and colleagues. 
The fact that there is a shared experience of isolation and feelings of adapting to the same difficult measures and circumstances can make those virtual relationships extremely important. The accomplishment here lies in the concept of collaboration and working together towards the same goal or objective while conquering similar obstructions and challenges.
Collaboration can even be a guiding principle of a culture change in the workplace. Imagine a culture built on sharing and having each other's backs.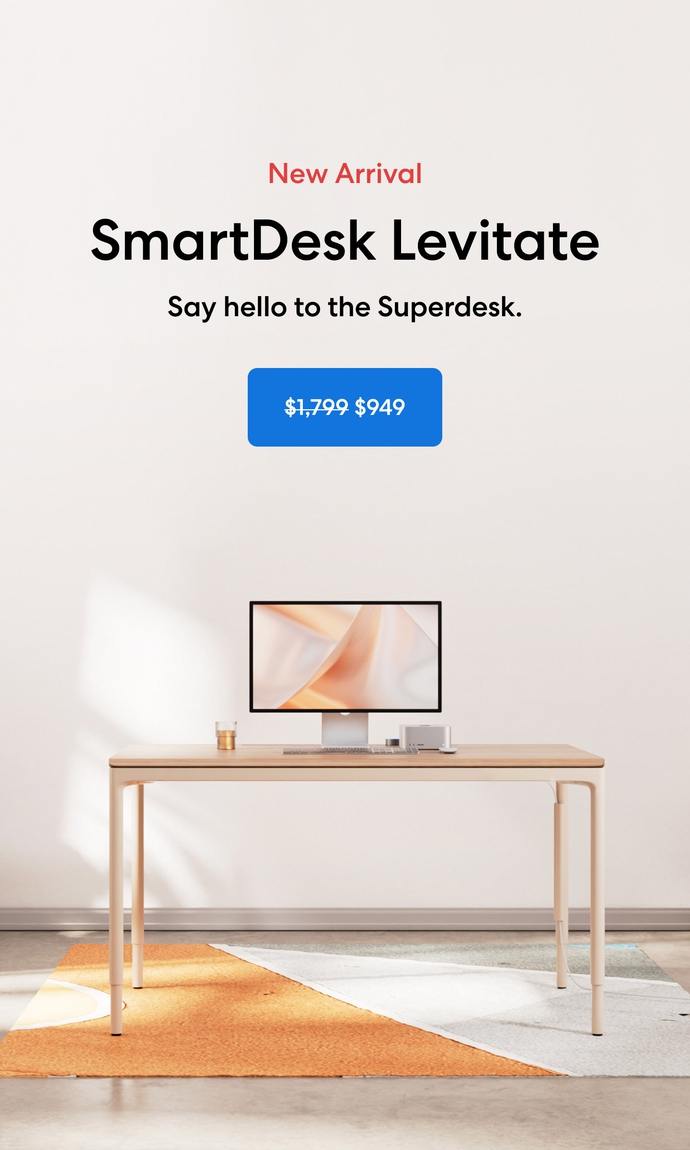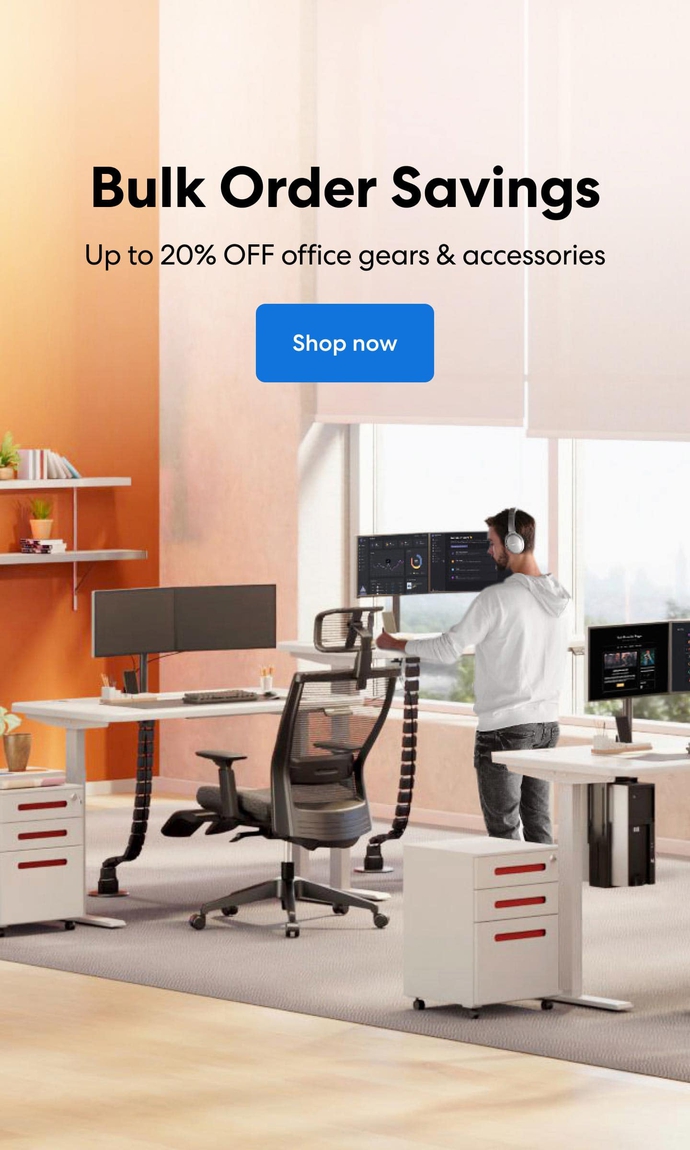 Subcribe newsletter and get $100 OFF.
Receive product updates, special offers, ergo tips, and inspiration form our team.