A 96% mechanical keyboard has all the same keys as a regular 100% keyboard but a more compact design with fewer spaces between the keys. It gives you more desk space for a more productive, minimalist setup that allows you more room to get work done and promotes hand comfort so you can make the best out of your work session. 
A 96-key mechanical keyboard is undoubtedly a great investment into your optimal desk setup, especially if you work a lot digitally. And let's face it; in the modern era, especially with the outbreak of COVID-19, working online has become integral to all of our lives, and a huge portion of your time might be spent sitting at your computer and working. If this is the case, you should prioritize desk comfort and optimization. 
That's why we've compiled the best 96 keyboards for you. Keep reading our reviews.
Top 96% Mechanical Keyboards
1. Keychron K4
This full-functionality keyboard from Keychron is an excellent option if you're looking for a 96% keyboard that makes no compromises in quality. It features a full size keyboard layout optimized for both Mac and Windows and includes a number pad, with a more compact design achieved by the minimal spacing between keys. 
The keys are hot-swappable, so if you need to customize your keyboard for any purpose, you'll find it highly convenient to achieve this with the Keychron K4. You also have the option to purchase this keyboard in three different variations in frame and backlight, with more than 15 types of RGB backlight included.
It has a wireless and wired option, so you can comfortably use it with any system in whatever way you prefer. It connects up to 3 devices via Broadcom Bluetooth 5.1 and is perfect for more advanced users or multitasking with devices. The wired mode allows you to connect to a device using a USB Type-C connection. 
The keyboard has up to 18 keycaps to switch seamlessly between Mac and Windows ISO configurations. 
2. Cherry G80-1800 Compact Keyboard
This 19-inch 96% mechanical keyboard is compact, convenient, and premium-quality to serve you well in the long run. With a timeless classic design combined with minimal key spacing to maximize desk comfort and reduce the strain on your fingers, this ergonomic keyboard is the perfect addition to your desk space. 
The G80-1800 has programmable keys that you can reassign or set up complex macros with an average key life of 50 million key operations. This Cherry keyboard is compatible with Mac, Windows, and Linux, so there are no limitations to functionality while using this product.
The product meets the industry gold standard for feel, precision, and responsiveness, making it one of the best compact mechanical keyboards on the market. 
3. FIRSTBLOOD ONLY GAM B16 Gentiana Mechanical Gaming Keyboard
This FIRSTBLOOD ergonomic gaming keyboard is compact, sleek, and efficient making it perfect for gaming, professional work, or anything else you might need. The design is modern and atmospheric, with twenty-one different backlight modes to provide the perfect ambient experience while you work. 
The keyboard features tactile actuation and a magnetic suction panel that can be removed simply by pressing on both sides. With software, macro-editing, and the ability to reassign keys, you can customize the Gentiana keyboard in whatever way you want. 
4. TKC1800
The TKC1800 96% mechanical keyboard is a more affordable, high-quality alternative to more high-end brand options in 96 mechanical keyboards like the Cherry G8, that doesn't cut too many compromises on quality. The layout is fully programmable, so you can customize your keyboard setup however you want.
With a thick ABS made-in-Germany case from Cherry and a brushed aluminum plate, it has a sleek and sturdy finish and is available in various colors to add the perfect accent to your desk space. 
5. Akko 100-key and 98-key 1800 96% Wired Mechanical Gaming Keyboard
This Akko gaming keyboard is another great option for a compact mechanical keyboard that includes various features to optimize your gaming working/experience. All keys except controller keys are programmable so that you can map them to gaming action sequences, and the keyboard allows simultaneous keypresses without conflict for a seamless experience.
The keyboard features a rainbow backlight with custom per-key RGB personalization, with adjustable brightness and animation levels so that you will have full control over the ambiance of your gaming experience. 
It also offers 5-pin hot-swappable keyboard switches for an amazing feel and extremely long-lasting actuation (around 60 million key operations). 
Why Should I Get A 96 Mechanical Keyboard?
The space between your keys seems like an inconsequential detail to most people, and you might not think it makes much of a difference — but if you spend long hours at your PC, you know the importance of an optimal keyboard setup and how it can contribute to reduced muscle strain, ease of usage and a rise in productivity levels. 
A 96% mechanical keyboard can help you achieve all of this with a more compact design that makes typing and gaming much more seamless and efficient and will make sure your hands don't tire out even if you've been working for hours. (If your hands are especially affected by working on a mechanical keyboard, you can also consider investing in a carpal tunnel keyboard.) 
What Are Some Other Ways To Optimize My Desk Space?
Good desk space can be the key to maximizing your productivity. Besides optimizing your PC and keyboard setup, some other things you can do is introduce an ergonomic chair, hanging shelving to reduce clutter in your workspace, and invest in premium quality computer accessories like an efficient computer keyboard and mouse or a split mechanical keyboard for optimum comfort.
What Is The Best 96 Keyboard On The Market?
Ultimately, there is no one-size fits all approach for finding the perfect 96 mechanical keyboard kit for your needs, but we have attempted to compile this list with the best high-quality keyboards that offer amazing features and customizability and meet the industry gold standard so you're sure to find something you'll absolutely love.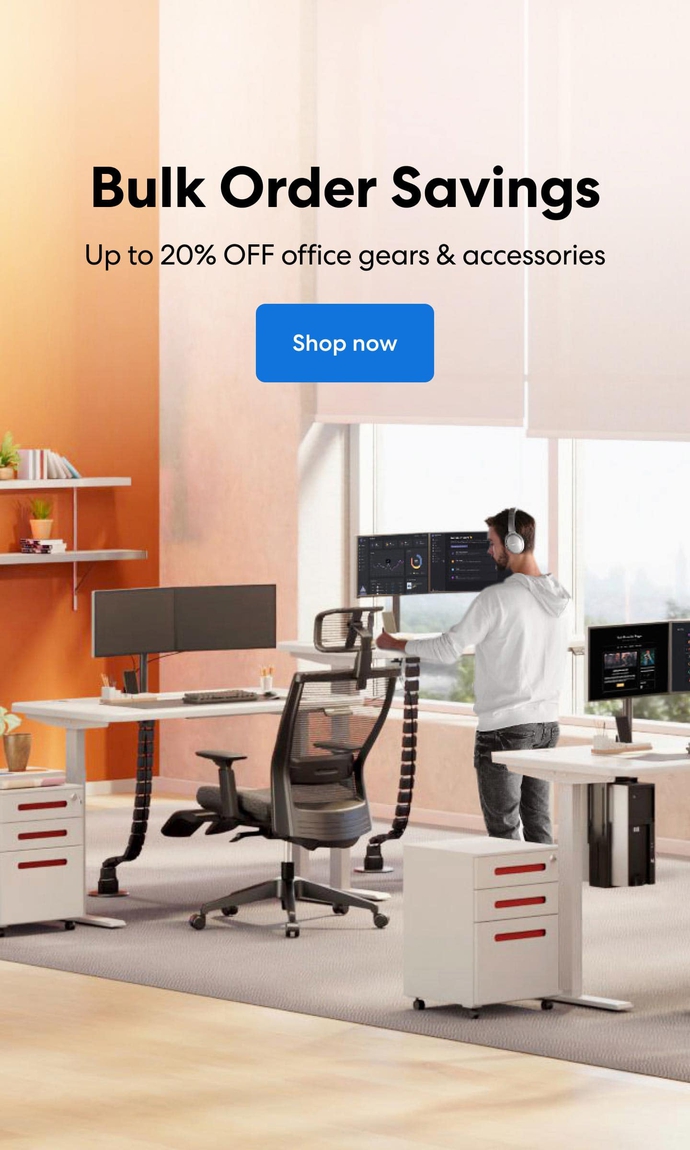 Subcribe newsletter and get $100 OFF.
Receive product updates, special offers, ergo tips, and inspiration form our team.