Smart Products
What is a Floor Protector for Chairs? Top 5 Choices of 2023

Autonomous
|
Nov 26, 2021
3,876 Views
Floor protectors for chairs help prevent your furniture from leaving a mark on the floors. They're affordable and easy to install. It's cheaper to invest in these floor protectors for furniture than to deal with floor damage. 
Many people spend a lot of time trying to protect their floors from stains and spills. They end up overlooking the potential damage that could be done by unprotected chair legs just resting on the floor. Asides from the scratches and gouges that may occur when some weight is placed consistently on the furniture, there is also the possibility that unprotected chair legs can push dirt and other debris deep into your floor finishing. 
Why Care About Floor Protectors?
Some kinds of floors, for instance, hardwood are expensive and get damaged easily. If this is not enough reason to want to protect them, then consider the following reasons: 
1. Consider the Warranty on your Floors
Many flooring manufacturers refuse to honor their warranties if you do not use furniture leg protectors to keep your floors safe from damage.  Even if you have an ergonomic chair, you still have to use floor protectors on it. If you fail to get furniture pads for hardwood floors, you have to deal with the occasional scratches from the furniture. 
2. Ease of Movement
Chairs roll off the floor a lot easier if there are furniture protectors on the legs. In an office, people like to move around a bit in their chairs all the time. They can't do that if there's no ease of movement. For this reason, it's necessary to protect floors from office chairs.
3. They Promote a Positive Image
Promoting a positive image for your office goes beyond buying an ErgoChair Plus, having an office place that's also clean, free of scratches and scuffs on the floors does not just promote a positive image, it also helps your floors last longer. 
How to Protect Hardwood Floor from Chair and Other Furniture
Hardwood floors have a classy and luxurious appearance until they start to have scuffs and scratches all over them. To prevent this from happening, here are a couple of things to do. 
1. Lift Your Chair When You Want To Move It
It's so easy to pull your ErgoChair Pro against the hardwood floors whenever you want to move the chair, but this isn't always the best option. The screeching movement isn't easy on the hardwood. Instead of rolling around, try lifting the chair when you want to move it from place to place. 
Picking up chairs while moving them might be a bit of an inconvenience, but it can't be tough as having to change your hardwood floors. Hardwood may look strong on the outside, however, they are brittle and need care and attention if you intend to keep it looking clean and classy. 
2. Place some Furniture Pads on the Floor
Furniture pads are a great floor protector for chairs. There are many kinds of furniture pads all of which help protect hardwood from the rolling office chair. The best thing about this floor protector for chairs is that they are easy to install. All you have to do is lift your furniture and set up the pads under the legs of your chair. This keeps the chairs from damaging the flooring. These chair leg floor protectors are made of rubbers and corks. The softness of these materials ensures that your floors remain safe. With furniture pads on the floor, you can move your chairs around with no resistance and no damage on the floors. 
Many adhesive pads don't do well on hardwood floors. Over time, the side with the adhesive starts to weaken and you either have to replace them or look for another option. On the bright side, they're cheap. 
Alternatively, you can also slip-on pads that you can slip on the legs of the chair. Nail-on pads are nailed down on the legs of the furniture which makes them last much longer than other types of furniture pads. Occasionally, people also choose to DIY cardboard cards, which are just thick pieces of cardboard placed under the legs of the furniture. However, they are very temporary solutions until you get a more permanent chair protector for wood floors. 
3. Keep your Hardwood Floors Dirt-free
Food crumbs and small dirt particles on your floor could stain and scratch your floors when they stick to the wheels of your chairs and get rolled across the floor. Make a regular schedule for cleaning your hardwood floors. This cleaning should be done at least once a week.  For cleaning your hardwood floors, simply use a broom or vacuum cleaner, to remove all dirt particles that could stick to the wheels of your chair. Hardwood floors are not cheap to install, so they're worth taking care of. 
4. Regular Maintenance and Repairing the Wheels
If the wheels on your chair are worn out, they may do much damage to your hardwood floors. Wheels can get damaged by having dust particles trapped in the wheel casters. This is the reason it is important to always inspect your hardwood floor chair casters. The dust particles make the wheels drag all over the place, causing a lot of damage to the hardwood floors. 
Without floor protectors for chairs, loose wheels leave visible scuffs and scratches all over your hardwood floor, so regular maintenance for your wheels and casters are a great way to keep your floors damage-free. 
5. Use a Non-Slip Rug Pad and an Area Rug
Even though an area rug is a great floor protector for chairs, many people frown at the thought of having one on their floors because area rugs often move away from the position you place them. Having the best office chair mat, without a non-slip rug pad may not be a good idea. A moving rug could damage the surface of your hardwood floors and defeat their purpose. It could also cause trips and falls. You could stop the rug from moving by laying a non-slip rug pad under it. Non-slip rug pads are thin and a bit sticky so they can easily slide underneath your area rug to keep it in place. The best rug pads are made with a combination of felt and rubber and are great floor protectors for furniture. 
Top 10 Choices for Floor Protectors 2022
Chair leg floor protectors come in many kinds. The most common types are stick-on furniture felt pads, furniture socks, floor grippers, vinyl floor protectors, nail-in felt pads, and slip-on silicone cups or boxes. Here are some of the best floor protectors available today 
1. Furnimate Furniture Pads
This furniture pad is a great way to keep your floor scratch-free. It works on tiles, vinyl, laminate, and hardwood floors. These furniture pads for hardwood floors have a strong adhesive backing which ensures that the pads stay in place. It is made from premium soft dark brown felt that keeps the chairs from scratching your smooth floors and allows one to move chairs around quietly. 
It comes in an extra-large pack containing 136 pieces of square and round-shaped pads in six different sizes.  Asides from chairs, you can also use this chair protector for wood floors to protect the floors around your beds, sofas, cabinets, and tables. The pads can be cut into any shape to suit the shape of your furniture legs and the pack also contains 30 clear rubber bumper pads. 
This floor protector for chairs is very easy to attach and the brand offers a 100% lifetime satisfaction guarantee on the floor protectors. They are very high quality and are made with a strong adhesive to ensure they stay in place. Some cons to using these furniture leg protectors include the fact that you need to leave them undisturbed for 24 hours post-application. They also work better on lightweight home furniture. 
2. SlipToGrip Furniture Gripper
This floor protector chair features absolute non-slip technology. It comes with waterproof furniture pads that have a strong rubber on both sides to create traction between the floor and the furniture. 
These floor protectors for furniture protect many types of floors from concrete to hardwood, vinyl, tile, laminate, linoleum, and marble. The gripper pads require no additional glue or screws. You can easily cut the pads into any shape of your choice to fit the shape of your furniture legs. Asides from chairs, you can use them to secure tables, ottomans, recliners, beds, and other furniture. 
SliptoGrip furniture grippers provide value for money because you can cut them in any size or shape. They are safe on all floors and are made with strong anti-slip rubber that does not get messy with time. There are a few cons to using these furniture leg protectors. They include the fact that they lose their hold when the furniture is moved around a lot and may not be ideal for some stained hardwood floors. 
3. Yelanon Felt Furniture Pads
These furniture pads are great for tile, marble, hardwood, laminated and vinyl, and laminated floors. They come with a very strong adhesive that creates a secure shield between your chairs and the hardwood floors. These furniture pads do not wear and tear easily. Not even when used on heavy furniture or when you move the furniture around a lot. They can maintain their shape this way because of the high density felt in the pads. 
It comes in an extra-large pack of 278 pieces in 9 different sizes. They can be used in all sorts of furniture from chairs, to tables, sofas, beds, cabinets, and wardrobes. For any odd-shaped furniture legs, you can cut the pads to a similar shape. The Yelanon Felt furniture pads for hardwood floors come with a 30-day full refund option. They are affordable and provide great value for money. Some of their most impressive features are their ease-of-use, heavy-duty design, and the extra-strong adhesive with which they're made. They are a great chair protector for wood floors. 
4. X-Protector Felt Furniture Pads
These furniture pads for hardwood floors protect your clean floors from marks and scuffs. Not only are they great on hardwood floors, but they also do a good job on laminate and tile. They are made from recycled, eco-friendly materials. Like most good furniture pads, these felt pads create a safe space between your chair legs and the floor. They also ensure that there's no noise when someone moves the chairs around. One of their most outstanding features is their durability. These pads could last a long time once fasted to the legs of your furniture. 
They come in a 181-piece set that contains five different sizes and several kinds of shapes and varieties of thickness. So no matter the shape of your furniture legs, you can find the size and shape to fit it. This floor protector for chairs works on sofas, tables, cabinets, beds, electrical items, dressers, etc. 
These chair leg floor protectors are very easy to attach. All you have to do is clean the bottom of the chair, peel off the pad, and stick it to the chair. The only downsides to using these floor protectors for furniture are that they sometimes slip on vinyl surfaces. Furthermore, some of the pads are cut so small that you might never have use for them. 
5. MelonBoat Chair Leg Floor Protectors
These furniture leg protectors work great on hardwood, vinyl, laminate, and tile. You can use them on any type of chair including kitchen chairs, bar stools, patio chairs, dining chairs, and other kinds of chairs around your home. 
They are easy to fit and so soft they allow your chairs to glide smoothly across your floors when moved. This floor protector for the chair is very flexible and easy to slip on. They have a clear transparent design that helps them fit into your room's décor. Some of the cons of using these furniture pads for hardwood floors include the fact that they work better on even surfaces. When placed on an uneven surface they could get damaged and dirty easily. They also seem to work better on chairs with big straight legs than on slender narrow-legged chairs. Despite these, they are great floor protectors for wood floors.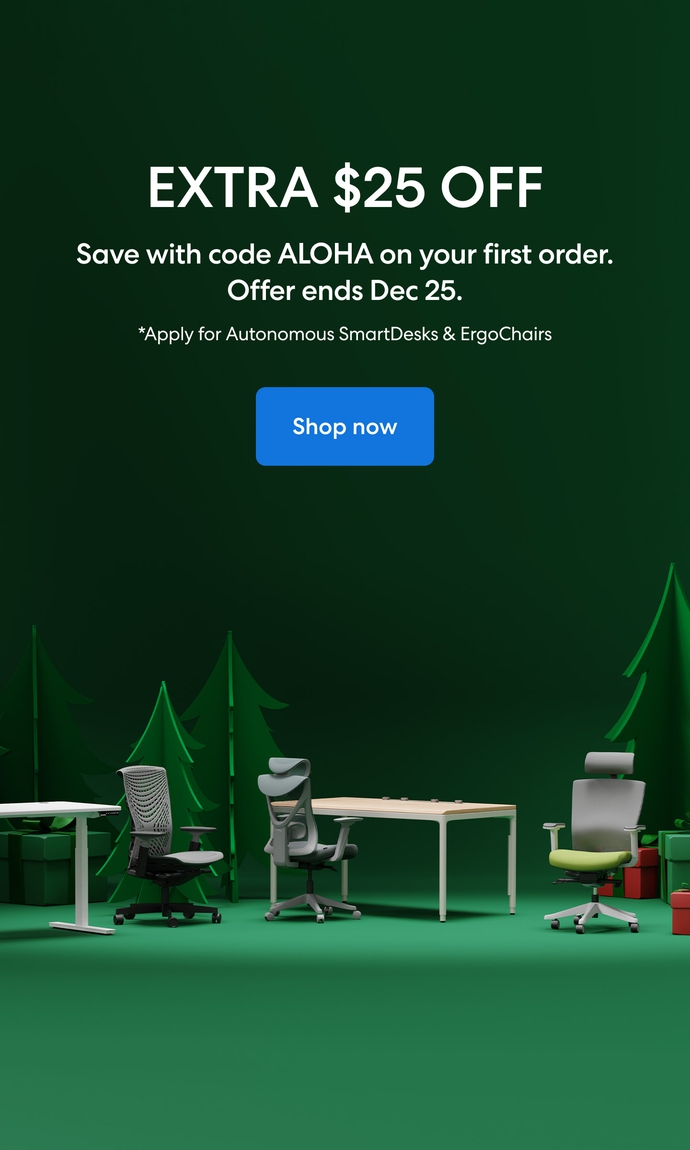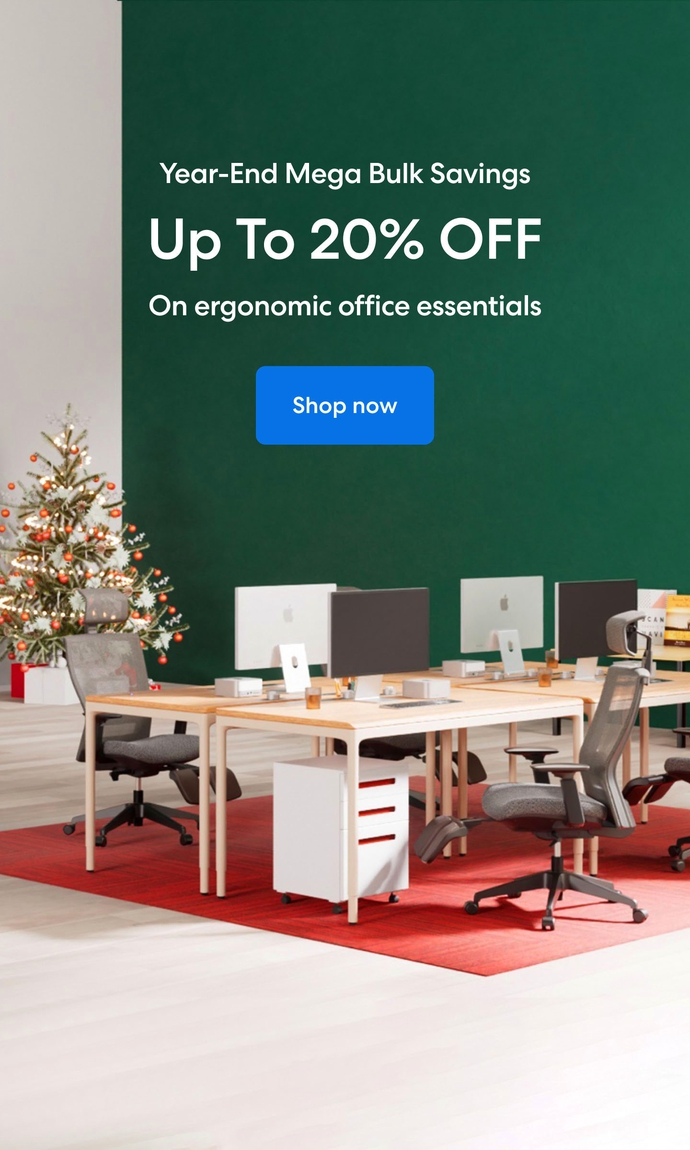 Subcribe newsletter and get $100 OFF.
Receive product updates, special offers, ergo tips, and inspiration form our team.