Smart Products
What Is A Hybrid Watch? Should You Have One in 2023?

Autonomous
|
Feb 11, 2022
1,596 Views
It may be time to consider hybrid smartwatches if you're turning away from full touchscreens, rectangular cases, and low battery life in smartwatches. The Apple Watch Series 7 or Samsung Galaxy Watch 4 hybrid watch offers fitness tracking, health tracking, and notifications, but it has a traditional-looking watch with hands and numbers.
Having the best of both worlds means you can track your activity, monitor your sleep, receive health notifications, and charge your watch less often while looking like the regular analog watch you're used to. As a result of our many fitness watch reviews of hybrid smartwatches from Fossil, Garmin, and Withings, we're perfectly positioned to advise you on the key considerations.
What is a Hybrid Watch?
In the wake of smartphone proliferation, wrist smartwatches have become one of the latest examples of technological redundancy. Furthermore, a hybrid watch provides more features than a smartwatch. So, what is a hybrid watch?
Smart Watches are full-featured digital devices that offer the latest technology in the most fashionable and innovative styles. It has a touch screen to access the tracking functions and other add-ons that make it critical home workout equipment.
Unlike a traditional wristwatch, a hybrid watch design includes mechanical and electronic components. It does not look like a technological device but rather a normal timepiece. However, you can pair hybrid watches with smartphones. Such smartwatches have all the features hidden inside.
In most hybrid watches, Bluetooth connectivity is built-in so that you can connect with your smartphone with an app. Android and iOS apps are available.
The Design of a Hybrid Watch
Sleeker design
Hybrid smartwatches are best when the technology is hidden. On the other hand, hybrid smartwatches have hidden technology, while regular smartwatches do not have these hybrid watch benefits.
Battery life is better
Hybrid smartwatches have a long battery life, which regular smartwatches lack. You don't have to charge your regular smartwatches every day. Consequently, the battery is continually draining due to the constant lighting up of the touchscreen and pinging of notifications.
Coin-cell batteries allow hybrid watches to deliver a better hybrid watch function for a long time without charging overnight. Hybrid watch batteries can even last for six months or more. A hybrid smartwatch is a great option if you're not interested in having to keep an extra device charged regularly.
They look like the real thing
It also offers many benefits of a normal watch, as hybrid smartwatches are very similar to traditional watches. Some can be submerged as deep as 50 meters down to 5 ATMs safely and are water-resistant. A hybrid smartwatch is usually less expensive than a full smartwatch. This is because hybrid watches aren't as complex as regular smartwatches.
Hybrid Watch Function
In other words, just because a hybrid smartwatch is a hybrid doesn't necessarily mean it has a lot of technology. Smartwatches can range from having just one feature to having multiple features, while another form of the hybrid device may more closely resemble a smartwatch than its hybrid counterpart.
In terms of design, hybrid smartwatches differ greatly from regular smartwatches. The Apple Watch 4 and Fitbit Ionic are full-fledged smartwatches, while hybrid smartwatches usually lack bright touchscreens.
Smartwatches and hybrid smartwatches differ in their designs most significantly. Due to their resemblance to traditional watches, most are more fashionable and less obvious as technological devices.
People interested in trying out some smart features but who still prefer traditional watch designs and buying their wrist candy from traditional watch manufacturers will find this appealing.
Those who like their watches to look strictly like watches will find this design appealing, whether they have grown accustomed to it or believe it more closely complements their outfits or lifestyles.
Designing a device that resembles a watch also has some advantages. Hybrid smartwatches, for instance, are usually water-resistant, and because of the standard size, you can pick and choose from a large variety of straps. Also, the designs usually suit smaller wrists well.
Additionally, hybrid smartwatches provide subtle notifications. There is no universal method for this. You can even move the hands of some Fossil hybrid smartwatches around to show an alert, and other hybrid smartwatches may have a separate LCD screen for notifications.
Due to the simplicity of hybrid smartwatches, they are cheaper than standard smartwatches. Although many focus on high-end design, this is not always the case.
Some Hybrid Watch Models
1. GoBe3 Smart Band by HEALBE
This is the best dashboard for managing habits at home and at work. Your wellness will be enhanced significantly with our automated nutrition analysis, stress, sleep analysis, and hydration analysis.
HEALBE's exclusive FLOW Technology on this smart fitness watch provides individualized nutrition insights. An algorithm powers the watch, providing it with an accuracy of 89%. An ABS case and bezel with a dustproof charging port complement the scratch-resistant watch face.
2. ZeTime Hybrid Smartwatch by MyKronoz
ZeTime hybrid watches employ groundbreaking technology to mount the watch hands with a high-resolution TFT color display. In addition to mechanical hands, there is a touch panel, a TFT display, and highly durable Sapphire glass. ZeTime's mechanical hands align horizontally to maximize visibility and make reading easier when receiving notifications.
3. Withings Steel HR Sport
The Withings Sport is the most fitness-oriented wearable Withings currently offers. It is an update to Steel HR. Featuring a heart rate monitor, water resistance up to 50 meters, and a battery life of over 25 days, the Withings Steel HR Sport is an ideal fitness companion.
Additionally, it can track up to 30 different types of exercise, along with your most productive sleep schedule, and calculate your VO2 Max, which is the maximum amount of oxygen you can consume during exercise.
4. Garmin VivoMove HR Premium
With many fitness and health tracking features, a subtle digital display, and several colors to choose from, the Garmin VivoMove HR is one of the best hybrid watches you can buy today.
A key component of this hybrid is its continuous heart rate monitoring, the ability to estimate VO2 Max, and wellness tools that alert you to take a deep breath when showing signs of stress.
One of the unique features of the Vivomove HR is that it has a touchscreen display underneath the hour and minute hands, giving you the best of both worlds.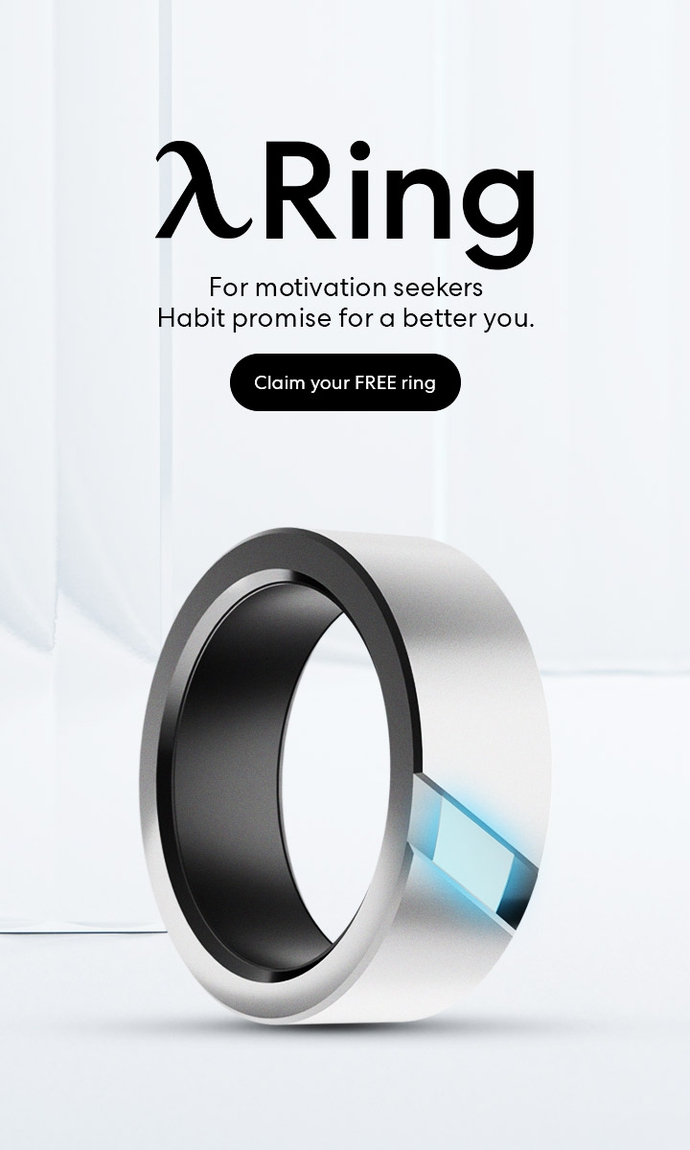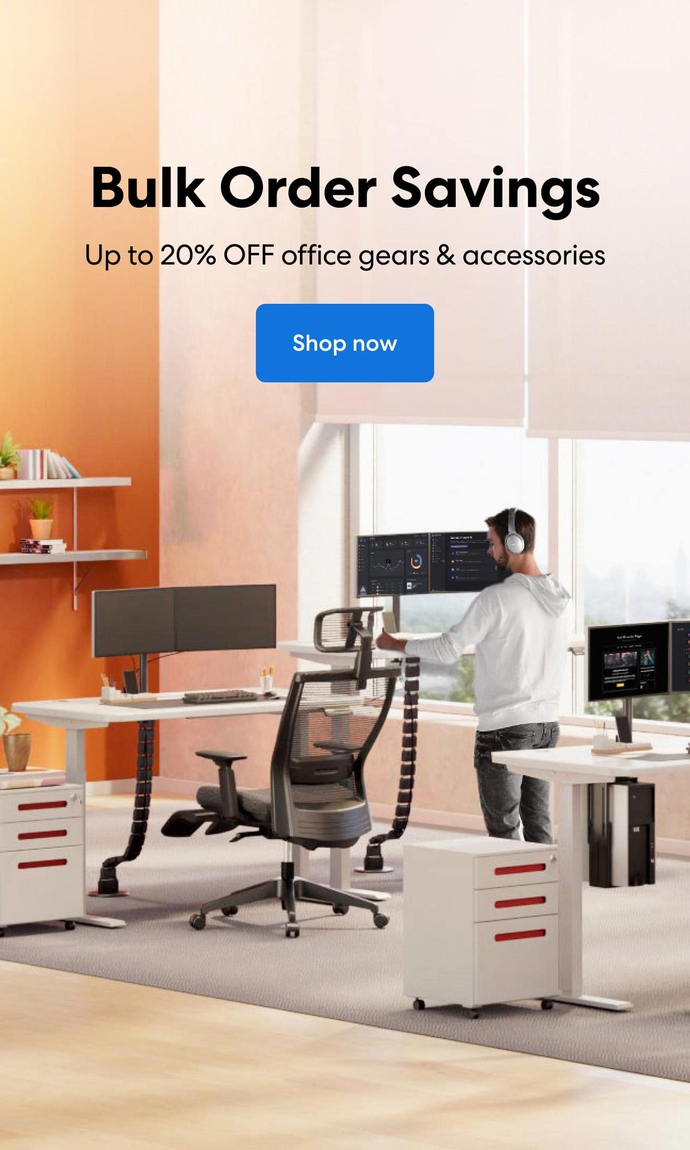 Subcribe newsletter and get $100 OFF.
Receive product updates, special offers, ergo tips, and inspiration form our team.