Smart Products
What Is an Office Chair Tilt Mechanism? Important Features

Autonomous
|
Jul 28, 2022
1,253 Views
A tilt office chair might change your workdays since it can make you feel very comfortable when you sit down in front of your computer. This article provides everything you need to know before buying one. 
Office Chair Tilt Mechanism
The tilt mechanism of an office chair is a specific feature on your chair that allows you to move back and forth or to and from.  
A tilt-back office chair offers you different angles and options, and it has a knob for you to adjust to your needs. Each time you move it, you change the tension, so your sitting spot moves for you to be more comfortable. 
Types of Tilt Office Chair
When you're looking for the ideal tilt-back office chair, you might be surprised because there are numerous options to choose from. This section offers the various types of sitting spots you can examine if you want the best model: 
Fixed Back
Unlike other types of office chair models, this one doesn't have many adjustable features. As its name suggests, its back is fixed, so you can't change its angle. 
Permanent Contact Back Chair
This type of computer office chair lets you change the angle of the backrest. The seat's angle, however, remains the same and it's always in a horizontal position. 
Asynchro
Getting an Asynchro adjustable tilt chair means you can change the seat's angle, modify the height of the sitting spot, and more. 
When you get an Asynchro chair, you can also adjust the height of the backrest and free or fix the backrest with a synchronized mechanism. Overall, this is one of the chairs that offer more adjustable features. 
Lock Tilt Chair
This is one of the best ergonomic office chair alternatives since it lets you lock it into your favorite position and it stays like that instead of returning to its original angle. 
Many people want an office chair tilt lock option since they wish their chair to remain the same once they adjust its angle. Thus, this might be the ideal alternative if you're looking for something like that. 
Knee Tilt
Unlike other tilt desk chair alternatives, this one has a twin lever that's under the seat pan. Thus, once you locate the first lever (usually on the right), you can adjust the sitting spot up and down. 
Ratchet Back
The ratchet back tilt office chair offers one of the most straightforward adjustable mechanisms. It lets you move the chair up and down on a ratchet, so your back can get the support it needs. 
Sliding Seat
Getting this type of tilt desk chair means you're buying a fully-adjustable chair. The seat slides, so you can adjust its angle to fit your needs and guarantee you're always comfortable, even if you have to spend hours sitting down. 
Best 20 Adjustable Tilt Office Chairs
When you want to buy an ergonomic chair, you need to evaluate a list of alternatives, which assures you that you're choosing the best one. Here are some top-notch models to consider: 
1. ErgoChair Pro
The first chair on this list is none other than the ErgoChair Pro, which is one of the best alternatives you'll find here.  
This high-quality model is a fantastic example of a chair that offers different types of tilt mechanisms. When you get the ErgoChair Pro, you're buying a top-notch option that you can customize to fit your needs.
2. ErgoChair Plus
Autonomous offers more than one reclining office chair alternative since it's one of the best brands you'll find out there. Therefore, the ErgoChair Plus might be what you're looking for if you want something different. 
This top-quality chair is fully adjustable, so you can quickly change it and guarantee it fits what you want. You can change all its features, including its height and angle, and make sure all features match what your body requires.
3. ErgoChair Core
Finding the best ergonomic chair might be challenging at first, but once you get to know Autonomous' alternatives, it's clear that they're the top options on the market. The ErgoChair Core is one of these, and it offers fantastic features you should keep in mind.  
With a foam seat that guarantees comfort and adjustable features for you to be comfortable at all times, the ErgoChair Core stands out as a unique model. It has a modern design, so it might be the ideal addition to your workstation.
4. ErgoChair Recline
Another option by Autonomous is the ErgoChair Recline, which offers unique features as well. Just like other alternatives from this brand, this one is a high-quality office chair 
However, this reclining office chair is a unique tilt-lock office chair since you can recline on it. If you're tired from work, this chair helps you rest without even having to stand up! Adjust its features and lie back for a few minutes before getting back on track with your to-dos.
5. New Pacific Direct's Fabric and Bamboo Office Chair with Armrest
This fantastic model has a vintage style, which might be what many people love when they first see it. Nonetheless, besides being beautiful and giving your office space a 1950s look, it also offers adjustable features.  
The Office Chair with Armrest is a top-notch option to consider, particularly if you're looking for a tilt desk chair with adjustable features. At the same time, it's affordable, so it might be convenient if you're on a budget. 
6. Alera's Captain Series High-back Gray Tweed Chair
A modern tilt office chair with a commanding captain style is what you get if you buy Alera's High-back Gray Tweed Chair alternative.  
This tilt desk chair is fantastic since you get durable fabric upholstery, ideal support on your arms, and an extended seat edge that reduces any tension you might feel. Forget about back and neck pain – you can be much more comfortable now! 
7. Executive Conference Chair by Boss Office Products
Some people want a modern office chair with a classic design instead of a flashy, extravagant one. If this is something you want, the Executive Office Chair might be for you. 
Buying this option by Boss Office Products means you're getting a beautiful chair with a white finish, soft upholstery, and adjustable features. You have it all!
8. Caresoft Executive Mid-back Chair by Boss Office Products
An elegant and stylish chair is what you need to boost your productivity, improve your mood, and get things done in your office. 
This tilt office chair is unique since its finish is black, it has ultra-soft upholstery, and it allows you to adjust it with its spring tilt mechanism. Even though it looks like a straightforward office chair, it's a fantastic option. 
9. Mid-century Mod Executive Black Chair by Boss Office Products
Breathable upholstery, soft arm pads, and sturdy and metal-plated arms are some of the features you get if you buy this alternative by Boss Office Products. 
Furthermore, it also gives you adjustable features, such as a spring tilt mechanism with infinite lock, seat height adjustment, and more.  
10.  LexMod's Edge Mesh Office Chair
This brand is not as popular as some others you might know, but LexMod still offers high-quality products and a new era of comfort. In this case, the Edge chair is one of its hallmark pieces of furniture and it offers features that you can't miss. 
Buying this one-of-a-kind chair means you get tension control and tilt features, adjustable height, a mesh back, and a comfortable seat. LexMod combines the best characteristics in a single chair, so why not give it a try? 
11.  Zuri Furniture's Genuine Leather Aluminum Base Chair
A sophisticated combination of functionality and comfort is what you need to feel fantastic while you're working. With an adjustable seat, a convenient lever to change its features, and a lock-reclining alternative, this option guarantees that you'll be comfortable even if you have to spend hours in front of the computer. 
Furthermore, since it has high-density foam padding, its seat is immensely comfortable. Therefore, it might be the piece of furniture you were looking for this whole time! 
12.  Black Mesh Chair by Office Star Products
Sometimes, you just want a classic black office chair. If this is something appealing to you, Office Star Products has what you need – the Black Mesh Chair. 
Buying this alternative means you get the ideal balance between functionality and affordability. Additionally, the model is modern and stylish, so it can make your office look much better. 
13.  Mid-back Gray Tweed Chair by Alera
As an office worker, you might want your workstation to stand out. When that occurs, you must find a chair that makes a statement, and Alera's option might be the ideal one to achieve that. 
It has sturdy arms, tilt tension, and control locks for when you recline, and its seat and back have durable and padded fabric upholstery. Overall, it's an alternative that offers fantastic value for its price. 
14.  Modern Selections' Aluminum Mid-back Office Chair
A sleek and elegant chair might be what your office needs to look much better, and this is what Modern Selections' Mid-back Office Chair can give you. 
This model offers an iconic design with a frame that allows your body to feel comfortable at all times. The Italian leather seat and flexible suspension make the chair an immensely convenient alternative to consider when you're looking for something affordable and stylish. 
15.  Modway's Veer Mesh Office Chair
Explore an entirely new territory of comfort with the mesh tilt office chair by Modway. This alternative is immensely convenient since it combines beauty, affordability, and functionality. 
You can quickly adjust the height of your seat and other characteristics of this tilt-mechanism office chair. At the same time, it's not very expensive, so you might be able to afford it even if you don't have much money. 
16.  Executive Mid-back Office Chair by Boss Office Products
On occasions, you might want different colors to choose from when you're looking for a chair, especially if you're looking for something unconventional or you're unsure of what to get. 
Fortunately, Boss Office Products offers a fantastic alternative to keep in mind, which has an elegant, sleek, and modern design, and sturdy features that make it one of the most promising models on the market. 
17.  Modern Office Chair in White by Boss Office Products
Boss Office Products offers one more option you should keep in mind, and it's the Modern tilt-lock office chair. Getting this alternative means you'll get a chair with beautiful upholstery and an immensely comfortable seat. 
Moreover, since it has adjustable seat tension control and customizable seat height, you can change its features to fit your needs. 
18.  Delacora's Leather Executive Chair
It's straightforward, but it's still immensely beautiful. This model by Delacora is available in white, and you might want to consider it if you want something that takes the style of your office space to the next level. 
Even though it doesn't offer as many customizable features as other alternatives might, the tilt desk chair by Delacora is one of the options that people love the most because of its impressive design. 
19.  Harwick Furniture's Deluxe Mesh Stool with Arms
Some office workers want a chair that allows their bodies to breathe. If you're one of them, you might want to get a mesh office chair like Harwick Furniture's Stool with Arms. 
This tilt-back office chair is straightforward and its design is not as stylish as others, but it still serves its purpose. Thus, it might be what you want, especially if you're looking for something affordable and not too extravagant. 
20.  Desi Tilt Office Chair by Euro Style
The last option on this list is Euro Style's Desi tilt-back office chair, which offers numerous adjustable features and a unique vintage design. 
Even though this tilt office chair is convenient for many people, it's very expensive compared to other alternatives, so you might want to think twice before getting it. 

Keynote Takeaways
A tilt-back office chair might be just what your office needs to get to the next level in terms of functionality and comfort. Now that you have a list of options to choose from, it's time to pick your favorite!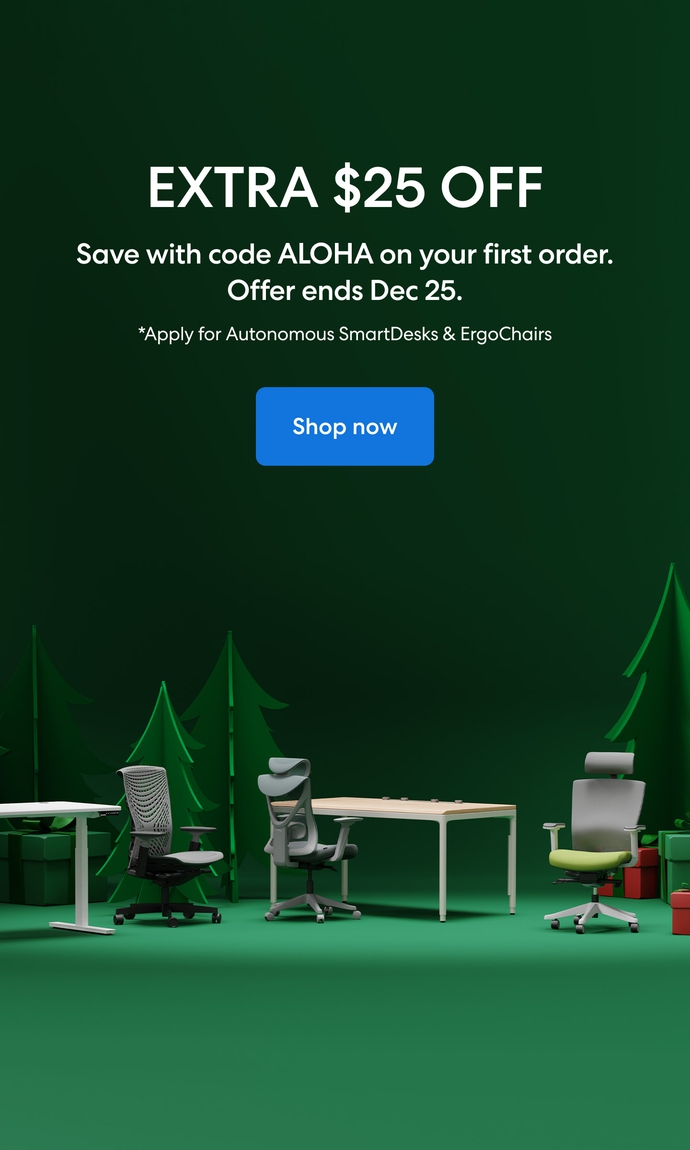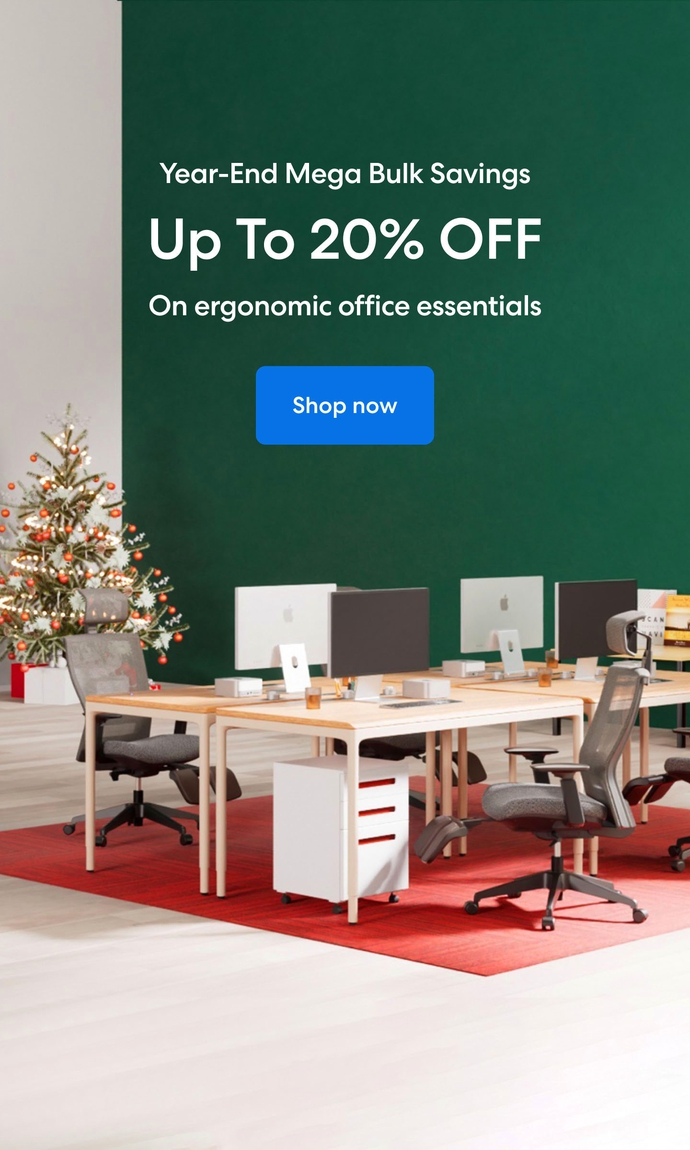 Subcribe newsletter and get $100 OFF.
Receive product updates, special offers, ergo tips, and inspiration form our team.