Smart Products
Where Can You Buy Desk and Chair Sets in Bulk? Try Autonomous

Autonomous
|
Jun 28, 2023
169 Views
When you find yourself in need of more than just one desk and chair set, buying your office supplies in bulk may be the best solution. Many office furniture suppliers offer various incentives to encourage customers to buy in bulk, and you can take advantage of this. 
However, buying multiple units is not the same as buying a single computer desk and chair set. There are a lot more factors you need to consider before making your purchase. 
The consequences of making the wrong decision are compounded when you have spent a lot of money on wholesale office furniture compared to simply choosing the wrong desk and chair set for a home office. 
In this article, we will look at why it is better to buy office furniture in bulk when you need an office desk and chair set for each of your employees. Read on to find out more! 
Why Should You Buy Desk and Chair Sets in Bulk?
Setting up an entire office for multiple employees can be a difficult and expensive process. If you are working on a tight budget, and you want to make life easier for yourself, working with a single supplier who will fill your entire order is the best way to go. 
When you buy all your desks, chairs, and standing desk accessories from a single supplier, you are likely to get them at a much cheaper price than if you were to source each computer desk and chair set individually. 
The logistics of bulk buying are also a lot less complicated than running around from one furniture shop to the next. Consider that the cost of transporting a single home standing desk and chair set is not much different from that of multiple sets. By pooling your purchases under one order, you will save a lot on delivery costs. 
Another important thing to consider when buying office furniture, especially if you plan to meet important customers in your offices, is uniformity.
You have to make sure that each desk setup is identical to the next, otherwise, your office will end up looking shabby and disorganized. Buying in bulk from a single supplier helps to achieve better uniformity. 
However, it is not all sunshine and roses when you buy in bulk. There are downsides to this decision that you also need to consider. You have to decide whether a bulk order is the way to go, or whether you may be better off with a single small desk and chair set. 
Most retailers have a minimum order amount, for example, that defines what they consider to be a bulk purchase. This means, if you want to benefit from the discounted prices, you have to buy the minimum number of smart desk and chair sets, which might be more than what you need for your office.
To make this decision easier, here is a brief rundown of the pros and cons of buying desk and chair sets for home office use in bulk: 
Pros
You can build a good customer relationship with the supplier.

Most suppliers are more willing to customize bulk purchases than single office desk and chair set orders.

There are lots of discounts to enjoy.

Your office furniture will be uniform.

Delivery and logistics will be made easier. 
Cons
Not all the designs you want for your office will be available in bulk.

Usually, you cannot simply add a few more items to your bulk order later on. It will have to be a separate purchase without the discounts and other benefits.

If you buy more office furniture than you need at the moment, you will have to organize your own storage.

You have to meet the minimum order requirement for your purchase to qualify as a bulk order. 
Factors to Consider When Buying Desk and Chair Sets in Bulk
If you are planning on buying ergonomic desk chair sets in bulk for your office there are a few things you need to carefully consider, such as: 
1. Budget
How much are you willing to spend on buying office furniture, and does the retailer offer any discounts to help you stay within your budget? Usually, any reputable furniture supplier will offer some kind of pricing incentive to customers who buy in bulk.
 The cost of a single gaming chair and desk set, for example, cannot be the same as the cost of each unit that is bought as part of a bulk order. You need to carefully calculate the prices and decide whether there is any benefit to buying your items in bulk.
2. Furniture Quality
Just because you are getting a great discount for your bulk order does not mean you have to compromise on the furniture quality. There should be no difference in quality between a standing desk purchased as a single unit and the desks you receive when you buy in bulk.
It may take longer to go through your order, but make sure you check each item as soon as the delivery arrives. 
3. Function
What do you want to use your desks and chairs for? Are all your employees going to be using their office furniture for the same purposes? This is something you need to consider before making bulk purchases. 
You may find, for example, that some of your employees require stylish and cool desks because they meet a lot of clients, while others require large functional desks to work on due to the nature of their work. Buying a single type of computer desk and chair set in bulk may not be the best option in this case.
4. Uniformity
When you make your bulk purchase, always insist that each office desk and chair set be identical to the next. You cannot have a situation where some desks and chairs are different shades of color of different sizes unless this was specified as part of the order. 
Uniformity is an important design element that has a huge effect on your office décor, especially when working in an open-plan setting. 
5. Quantity
How many desk and chair sets do you need for your office? It is not all about meeting the minimum order requirements if you are going to be left with a few extra desks and chairs that you do not have any use for. 
If your order does not meet the minimum requirements, consider negotiating for the quantity that you do need, or even adding some other office accessories if needed.
6. Designs
Each standing desk and chair in your bulk order has to be designed to meet the needs of your office. There are many designs to consider so choose carefully because you are going to have to live with your purchase for some time, and because buying in bulk requires a large investment. 
Also, remember that not all designs are available in bulk. Office furniture manufacturers usually put items on sale because they are not being sold as quickly as they hope. Be careful not to buy sub-standard designs simply because you want to get a great discount.
7. Storage and Delivery
If you buy a lot of desks and chairs before your office is ready to be furnished, you will have to find storage for your furniture items. Storing a lot of furniture is not as easy as you may think. Depending on the weather conditions, you may have to take steps to protect your furniture from dampness and mold during storage, which may end up costing extra money.
You need to also insist on getting a good delivery deal when you buy your furniture in bulk. If the supplier does not assist with the delivery, you may find that the cost of transporting your furniture on your own is even more than whatever money you thought you had saved on the discount.
Autonomous – The Best Place to Buy Desk and Chair Sets in Bulk
If you are looking for a great deal on bulk office furniture, visit the Autonomous website for office furniture bulk orders that are available. All the items on this website have bulk order prices that have been discounted compared to single-unit orders. 
Here, you will find a wide range of office furniture and accessories, such as desks, chairs, lamps, desk pads, monitors, stools, cabinets, and much more! Some items even come with a minimum order requirement of just two items, meaning you can even buy a couple of accessories for your home office and discounted prices.
Three Autonomous Suggestions for You
If you are not sure of the right office desk and chair set for your needs, here are three awesome combinations that will help you create the perfect modern office: 
1. Autonomous SmartDesk Core & ErgoChair Pro
The SmartDesk Core and ErgoChair Pro from Autonomous create the perfect pairing if you are looking for a modern office setup. Your SmartDesk will come with an ultra-quiet dual motor that will easily lift or lower the solid steel frame without disturbing any of your colleagues. This steel frame comes with a five-year warranty and a one-year warranty for the top. 
With the ErgoChair Pro, you will have a wide range of wonderful colors to choose from, which makes pairing it with your desk and other office furniture easy. It has adjustable height, and tilt, as well as back, head, and armrests, making it a great ergonomic chair to help you safeguard your health. 
Both the Autonomous SmartDesk Core and ErgoChair Pro are made of high-quality and environmentally friendly materials. When you buy these items, you can rest assured that they will last you a long time. 
2. Autonomous SmartDesk Pro & ErgoChair Plus
With a programmable keypad that can store up to four different settings, the Autonomous SmartDesk Pro is the perfect addition to any office environment. Although the choice of colors is rather limited, you still cannot go wrong with either a white or black standing desk if you are going for a modern look. 
This desk works very well when combined with the ErgoChair Plus for Autonomous, a beautiful and dynamic chair that has set a new standard for all ergonomic chairs in the industry. The chair features a frameless construction that gives it a unique look. 
In terms of engineering, both the SmartDesk Pro and ErgoChair Plus are designed to be as ergonomic as possible. If you anticipate that most of the work that will be done in your office includes long hours seated behind a desk, these two ergonomic items are the perfect choices. 
3. Autonomous SmartDesk Connect & ErgoChair Core
What sets Autonomous SmartDesk Connect apart from other standing desks in the industry is its unique feature that allows you to control the desk using your phone. This takes convenience to a whole new level and makes the SmartDesk Connect one of the most advanced desks on the market. 
Finding a chair that is good enough to be paired with such an advanced desk would have been very difficult, were it not for the Autonomous ErgoChair Core. Available in either black or gray, this chair offers awesome lumbar support for your back during those times when your standing desk is not set at its higher levels. 
When you combine the contoured foam seat and breathable mesh back of the ErgoChair Pro with the advanced technology of the SmartDesk Connect, you get a match made in heaven. Thanks to the beautiful designs of both items, an office full of such furniture will be a joy to work in.
Final Thought
If you are thinking of buying a lot of furniture for your office, consider choosing the bulk-buying option from Autonomous. The prices are all discounted compared to those of single units, but the quality remains the same. Visit Autonomous and go to the bulk purchases page for more information.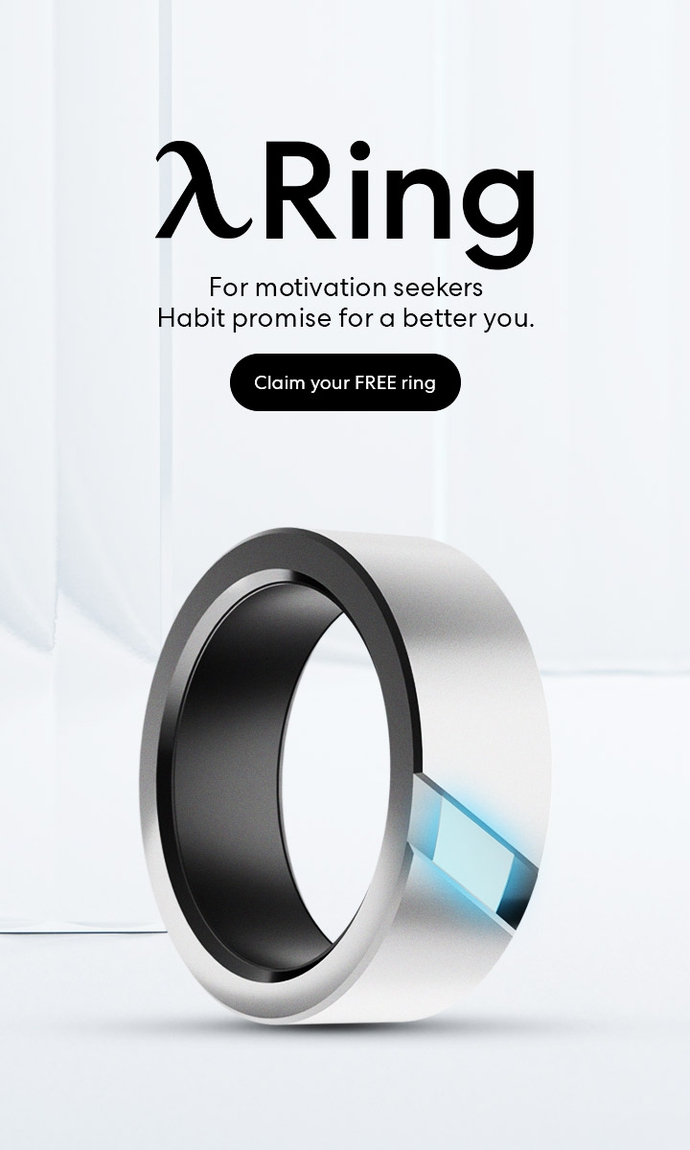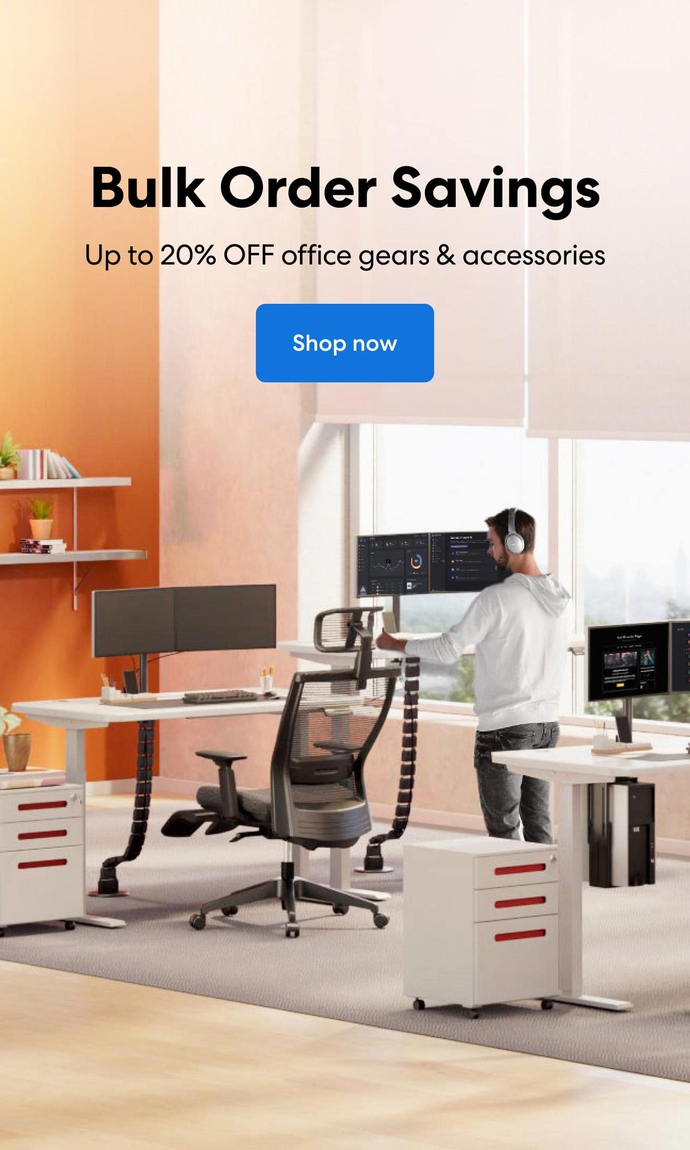 Subcribe newsletter and get $100 OFF.
Receive product updates, special offers, ergo tips, and inspiration form our team.