Smart Products
Where to Hunt High-Quality Conference Chairs on Sale in 2023?

Autonomous
|
Nov 9, 2023
610 Views
On the hunt for those perfect conference chairs without maxing out your budget? There's good news, 2023 is proving to be an excellent year to revamp your conference room with amazing deals on conference chairs for sale.
In this blog post, we're exploring three standout furniture brands where you can score a high-quality discount conference chair. Ready to bag a bargain without compromising on quality? So let's dive right in!
Buying Furniture Online: Tips to Ease the Process
Buying furniture online can be a challenge, but it also comes with its set of benefits. You can shop from the comfort of your home view and compare more options easily. You can also get stuff delivered to your place even if no brand outlet is nearby. But the challenges are also there, like how do you ensure quality, what to do if something looks different in real life than it did on the screen. But fret not! Here are some handy tips and things to check before hitting that purchase button to ease the process.
Review Hunt
Jump into the review section. Real people, real experiences! If a product is quality, folks will talk about it. You can check out Yelp or watch review videos on YouTube for conference chairs for sale. Look for mentions of comfort and evaluate whether the product is worth the investment.
Compare Prices
Always compare prices. With frequent discounts on conference chairs for sale, quality no longer requires you to stretch your budget. You can easily bag a good quality chair at discount prices; you just have to look for the best deals and discounts.
Brand Reputation
Quality furniture brands often have awards, mentions in magazines, or even just a ton of positive online reviews. A little bit of internet sleuthing can lead you to some hidden gems!
Return Policy
Always check the return policy before purchasing. If your chosen piece doesn't live up to your expectations, you'll want a hassle-free way to return it.
Best Stores to Buy Conference Chairs on Sale
Here are the top three places to look for a conference chair for sale. These places have all the online buying checks shared above:
1. Autonomous
Autonomous consistently tops the list for ergonomic chairs, and is one of their best sellers, as its design and utility is unparalleled. If long hours at the desk have you seeking a chair that cares for your back and neck, then Autonomous should be your starting point. Their ergonomic chairs, especially the ErgoChair Pro and ErgoChair Core, have garnered amazing reviews, and rightfully so.
What's more interesting is that for those looking to revamp a larger space like a conference room, the Autonomous has an amazing bulk order program. With it, the more chairs you order, the bigger the discount you get. It's a great option for anyone eyeing conference room chairs for sale.
Let's discuss which chair is right for you:
ErgoChair Pro
The Pro is one of the best in its league. Not only does it comfortably hold up to 300 lbs., but its adjustable height (ranging from 18 to 20 inches) ensures a fit tailored to you. It has an impressive 22-degree tilt range. Combine that with a headrest, and you get unmatched comfort even during those long working sessions. Moreover, the Pro stands out with its generous dimensions, offering more room than many of its counterparts. And the cherry on top? A 2-year warranty, ensuring your purchase is risk-free.
ErgoChair Core
If you are looking for an option on the more affordable side that packs all the comfort of the Ergochair Pro, the core would be ideal. At almost half the price, this ergonomic chair features almost the same dimensions. With similar back dimensions and height range, the chair has a comfortable back that can tilt 18 degrees. It can support up to 250 lbs. and has a one-year warranty.
2. Steelcase
If you're on the hunt for top-notch conference table chairs for sale, Steelcase should undoubtedly be on your radar. It is an esteemed multi-brand place that showcases an extensive array of conference chairs for sale, allowing you to explore, compare, and confidently purchase conference chairs for sale online. Due to their meticulous vetting process in place, you will only browse the crème de la crème for your office. Let's delve into the Host Chair by Blu Dot and the Lox Chair by Coalesse.
Host Chair by Blu Dot
A nod to modern aesthetics, this upholstered bucket chair is a good addition to any conference room and will elevate the room's ambiance. Besides being comfortable, the chair gives amazing creative freedom with its color variants. Whether you want the mobility of wheels or the classic look of wooden legs, the Host Chair has both options.
Lox Chair by Coalesse
The Lox Chair is perfect for comfortable sitting for conversations. It has smoothly rotating wheels, and its array of color options ensures it complements any setting. You can also opt to have the backrest removed, transforming it into a chic stool. Even more applaudable than the quality of the chair is the fact that its sourcing is eco-conscious. Couple that with its impressive customization range and a limited lifetime warranty, and you've got a chair that's hard to resist.
3. Flexispot
If you are looking for a cheap conference chair, a good place to check out would be Flexispot. This brand has a good collection of office furniture, which features discount conference chairs, standing desks, recliners, and more. Here are the  top picks from this brand:
Essential Office Chair (C3)
This basic Ergonomic chair packs all the essentials you need for a comfortable working environment. It features great adjustment options such as armrests, seat height, and neck rest, giving you tailored comfort. It also has a 40-degree tilt range in the back and also features a coat hanger at the back of the seat.
Premium Ergonomic Office Chair (C7)
The C7 is the best office chair for long hours. Its most notable aspect is that separate lumbar support cushion that can either be fixed at your preferred angle or set to auto-adjust that mimic your shifting posture. Given its spacious 20-inch seat width, you can even sit cross-legged. There also is an option to add a footrest.
Conclusion
In this blog post, we have shared the best conference chairs for sale available in 2023. With these conference room chairs for sale, revamping your conference space will be a breezy process. We hope you will find something that pleases the eyes and is comfortable for the body.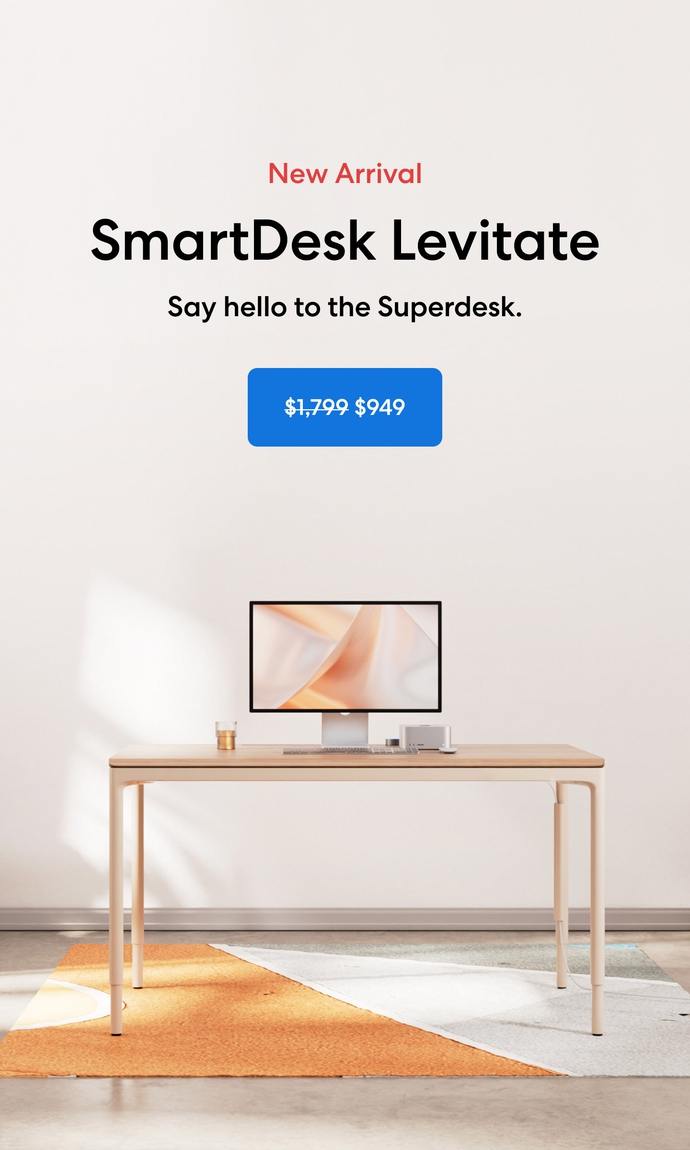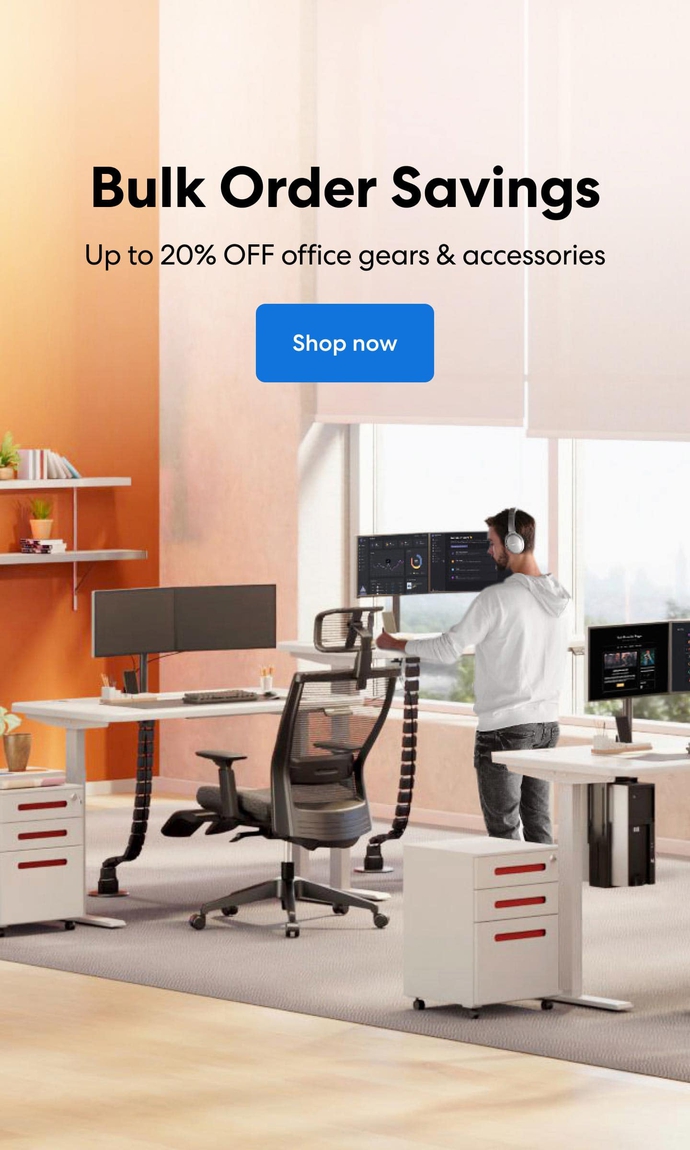 Subcribe newsletter and get $100 OFF.
Receive product updates, special offers, ergo tips, and inspiration form our team.