In the US, each state is responsible for its own laws, which often results in major differences from one state to another. This applies to tiny house laws by the state government too. Before you buy or build a prefabricated ADU, it is important to be clear on what state ADU law says in your area. 
If you want a prefab ADU, Bay Area regulations for tiny homes will apply to you if your property is located within that area. However, other areas may have laws that are different from yours. 
This can get very confusing, especially for multi-homeowners who have to consider prefab ADU Los Angeles laws as well as a wide range of other states where they have invested in property. 
The best way to make sure you comply is to always be clear about what the law says before making any renovations or adding a dwelling unit to your property. You can easily get in touch with your local council and find out the regulations for tiny homes in your location. 
Another option is to visit Autonomous and choose one of its prefab ADUs that do not require any permits in most localities. You can choose from three awesome ADUs that will make perfect additions to your property. 
What Is a Tiny House?
The best way to describe a tiny house is that it is a very small dwelling unit that is usually less than 200 square feet in size and comes with many features that can be found in a regular home. 
A tiny house should not be confused with a small house because the latter is usually a bit bigger, although not exceeding 1,000 square feet. When properly designed, a tiny house can be an independent structure that comes with all the amenities needed to make it suitable for work or leisure.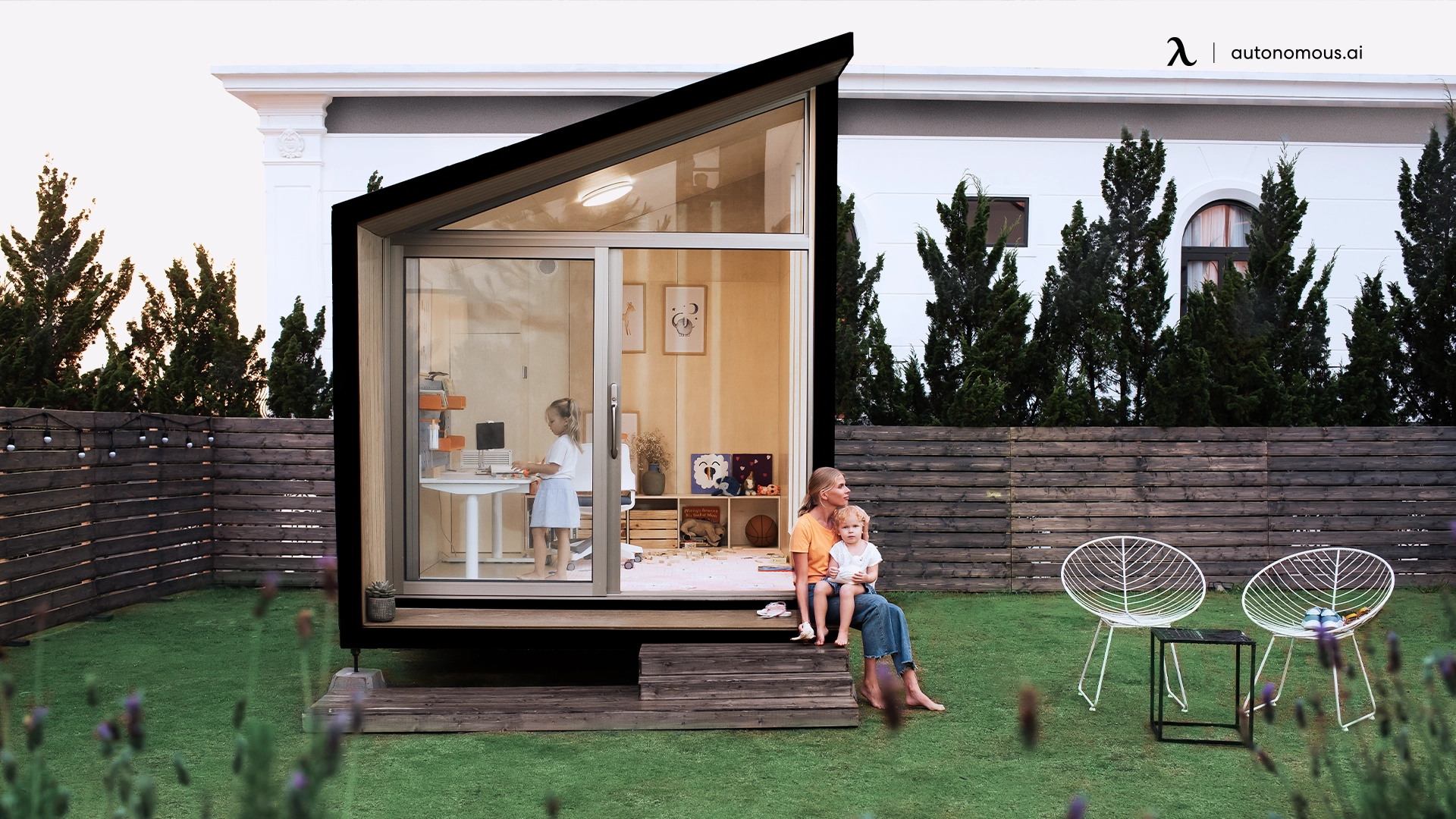 Where Are Tiny Houses Legal in the US?
Since a tiny house is classified as an extra dwelling unit on the property where it is installed, some tiny home regulations may need to be looked at. These laws and regulations differ by state. 
The following are some of the states in which building or buying a tiny house is legal: 
California
The city of Fresno, California, made history when it became the first state to allow tiny homes to be classified as secondary living units. This paved the way for California to emerge as one of the best places to build an ADU without the need to jump through a lot of hoops. 
What this means is, if you are thinking of buying prefab homes, California is the number one state in which to do so. You do not have to worry about breaking any state ADU law. Simply buy your tiny house, choose a location, and set it up.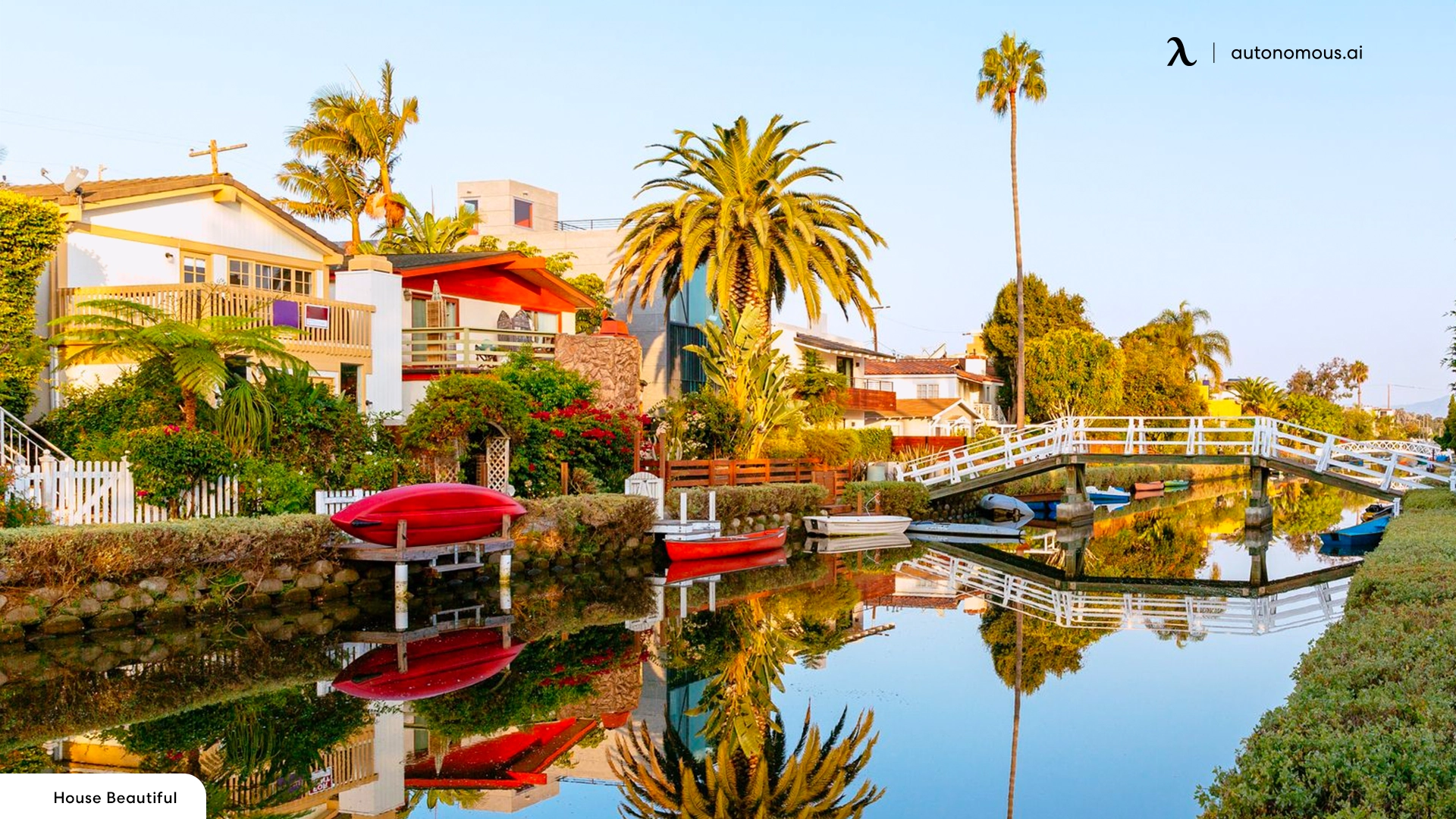 Arizona
In Arizona, if you have a tiny house that has been built on a solid foundation, it will be considered a secondary living unit and will comply with the state ADU law. The same zoning laws that govern detached dwelling units will also apply to tiny homes. Pima County is a great example of one area where buying a prefab ADU is very easy. 
Texas
While Texas is generally considered an ADU-friendly state, you should be careful about the exact county you live in because the laws there may be different. This can get a bit confusing, but the good news is that major cities, such as Austin have laws that make buying or building an ADU very easy. 
To be safe, check with your local municipality about the exact state ADU law that applies to your property. You may find that while you are allowed to build an ADU, there are specific tiny house requirements that are needed, such as making sure the unit is standing on a foundation.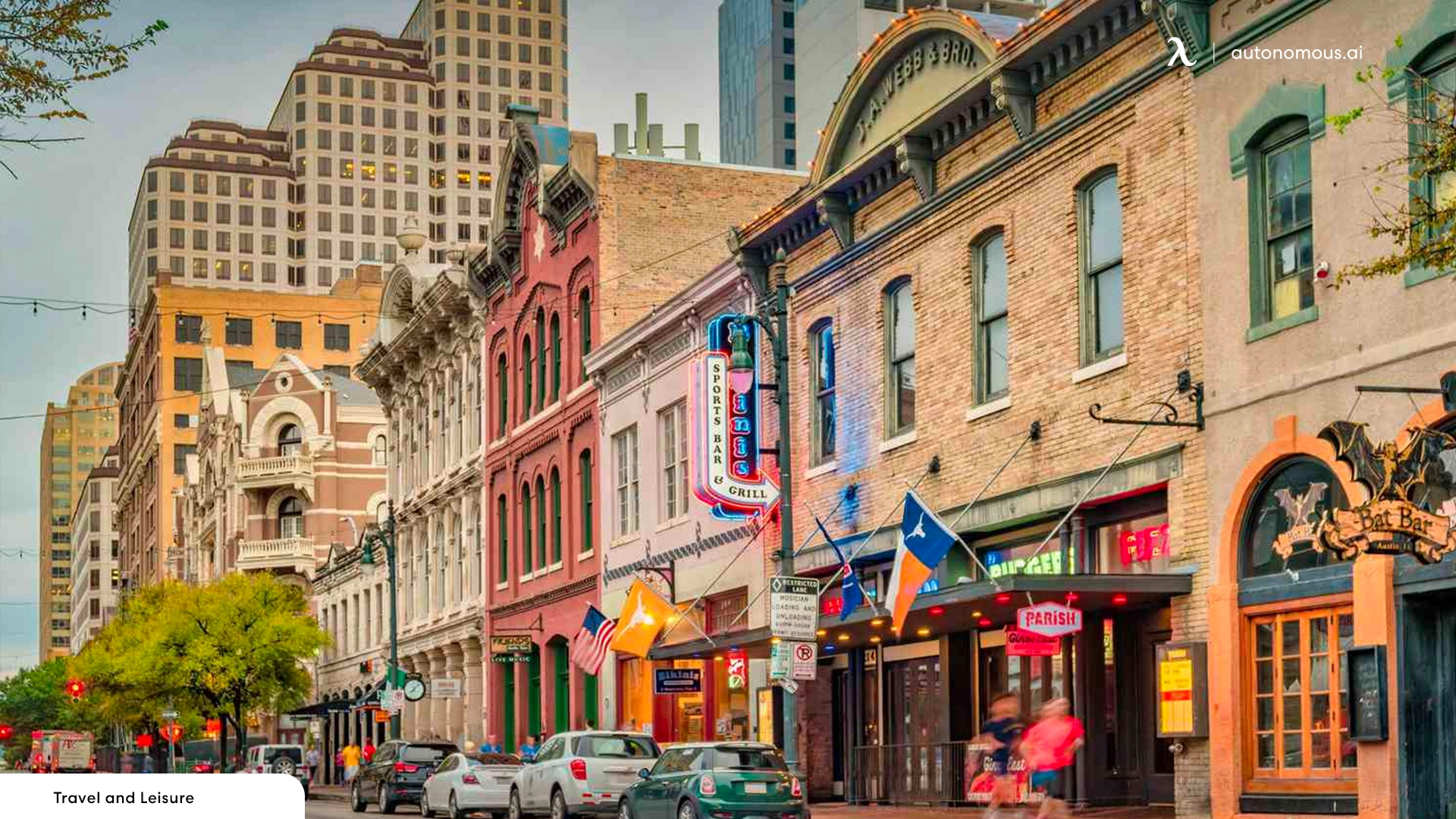 North Carolina
In North Carolina, each county takes care of its own ADU laws and regulations for tiny homes. This means that, while residents of Wilmington may be afforded a lot more freedom to own ADUs, those living in other areas may not have the same freedom. 
Just because your location allows the building of tiny homes, does not mean there are no other restrictions to consider. In Wilmington, for example, your ADU has to meet the following requirements: 
100 square feet has to be included for each intended occupant of the tiny home.

If the tiny home is meant for just one occupant, it must be at least 150 square feet in size. 
Other States
Besides the states mentioned above, the following are also considered ADU-friendly states: 
Florida

Maine

Washington

Oregon

Minnesota

Hawaii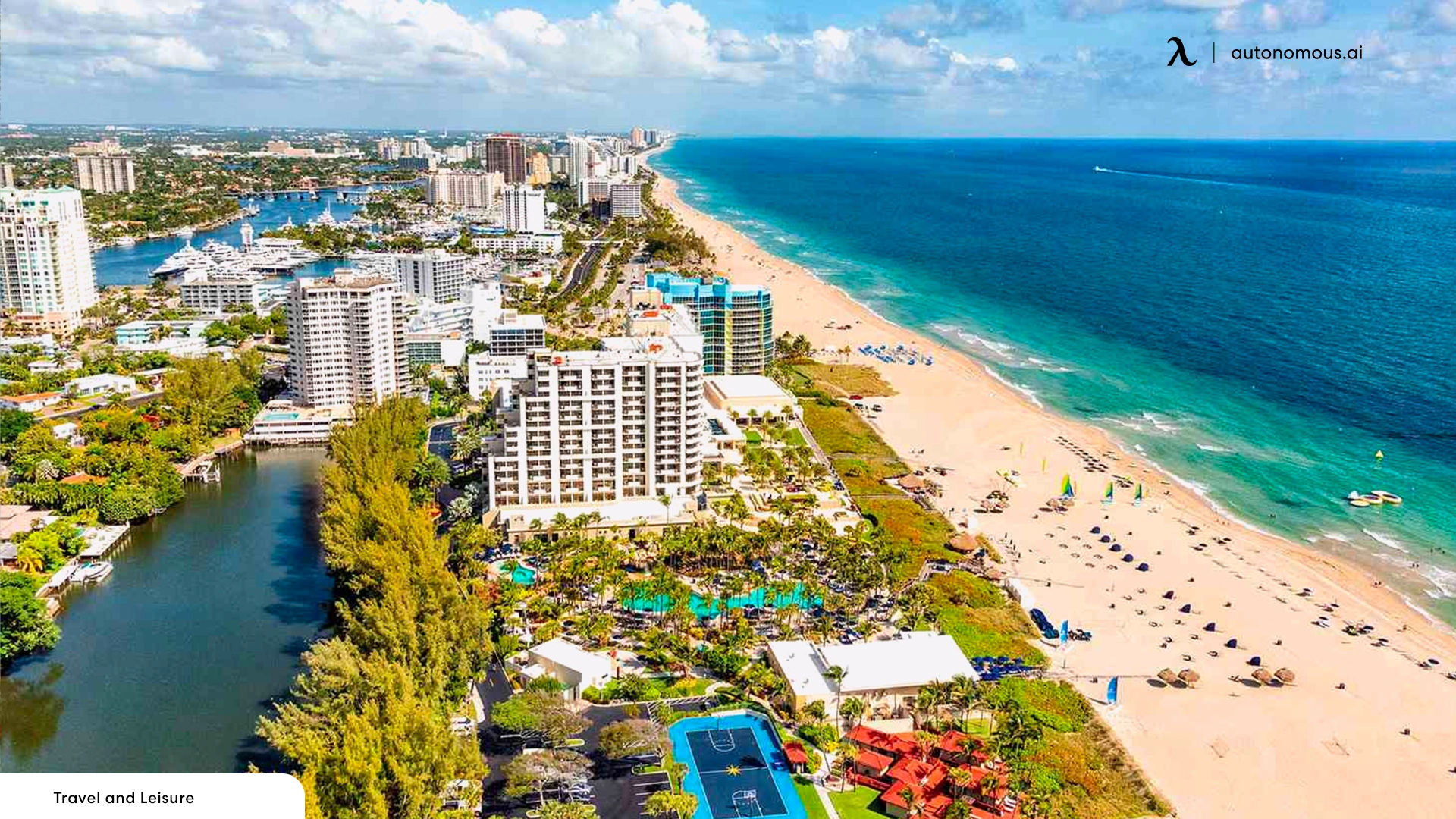 Which States Do Not Allow Tiny Houses?
Let us now look at some of the states where owning an ADU may become a nightmare due to the strict rules and regulations for tiny homes. In these states, owning an ADU is not illegal but does come with a lot of complications. 
The following states do not allow tiny houses: 
New York – illegal to build temporary buildings and not possible to register wheeled tiny homes.

West Virginia – any ADUs cannot exceed 1,700 square feet.

North Dakota – strict state ADU law, with no ADUs allowed.

Alaska – stringent R-5 zoning regulations.

Wisconsin – limitations on the size of ADUs. 
Looking for an ADU That Is Allowed in Any State?
If you are lucky enough to live in any of the tiny-home-friendly states mentioned in this article, Autonomous has some irresistible deals for you! Buying a fully functional and state-law-compliant ADU is easier than you think. The perfect tiny home for your needs is just a few clicks away. 
Take a look at these great options: 
1. Autonomous WorkPod
It is not easy to comply with all the state regulations for tiny homes, yet still manage to meet all the needs of the user. However, the WorkPod from Autonomous manages it somehow. 
This office pod for home use is just the right size for you to convert it into anything you want without having to worry about breaking any state laws or needing special permits. As soon as you step inside this seemingly small ADU, you will be surprised at the amount of space you have to work with. 
Most customers who buy the WorkPod find that there is more than enough room to convert it into a fully functional home office or an extra room that can be rented out to tenants. The WorkPod is compact but not so small as to render it useless. 
Another great thing about the WorkPod is that it is made from only the best material. You would be hard-pressed to find a more durable, yet modern-looking ADU than this one. If you put a little bit of thought into the design and furniture options, the WorkPod can easily become one of your favorite places to spend time either alone or with your close friends. 
Customers who live in very cold states will be happy with the top-notch insulation that the WorkPod has. Looking at it, with its large panoramic windows, you would not be able to guess how warm the WorkPod is. It is only after you step in and shut the world outside that you really appreciate what a gem the WorkPod is. 
There are so many things to love about the WorkPod, but the following are some of the most important ones: 
Affordable

Easy to install

No permit required

Great insulation and high-quality material 
Dimension
8'6''W x  11'9''L x 11'H
Ceiling height
6'10'' to 9'4''
Window material
Wooden frame, 5/16" tempered glass
Door material
Anodized aluminum frame,  5/16" tempered glass
Material
Siding: bitumen, housewrap, vinyl silding
Roof: bitumen, housewrap, shingles roof
Floor: plywood
Balcony: composite wood
Include
Optional: SmartDesk Connect, ErgoChair Pro+, Dual Monitor Arm, Cable Tray, Steel Cabinet, Anti-Fatigue Mat. Always included: Electrical Cabinet & Bookshelf
Floorspace
98 square feet
Capacity
2.9 tons
2. Autonomous StudioPod
If you are not a fan of the panoramic windows on the WorkPod, the added privacy from the solid walls on the StudioPod may appeal to you. It is uniquely designed to allow you to shut the entire world outside and focus on your work. 
This privacy also makes this prebuilt studio the perfect option if you are looking to add another bedroom to your property. Whether you have grown kids that are ready to move out, or you just want an extra guesthouse, the StudioPod is a great choice.
You can choose to pay a little bit extra so that your StudioPod comes fully fitted with all the essential furniture and accessories needed to make it a comfortable home office or sleeping area. There are awesome shelves, chairs, desks, sofas, and beds to choose from. All this comes preinstalled in a pod that is small enough to avoid breaking any ADU laws by the state government. 
As if all this wasn't enough, the StudioPod is made from the best material in the industry. Plywood and steel frames ensure that your tiny house will still be standing many years from now. It is also designed to suit a wide range of terrains too, so all you have to do is point to the right spot and it will be delivered in no time at all. 
When you buy the StudioPod from Autonomous, you will get an awesome 1-year warranty. That means, if there is anything not up to standard, or you are unhappy with any of the features. Autonomous will have you covered. 
All you need to do is plug it in and it will be ready for occupancy. Here are the main things we love about the StudioPod: 
High-quality materials and design

Private and perfect for maximum productivity

Meets all tiny home regulations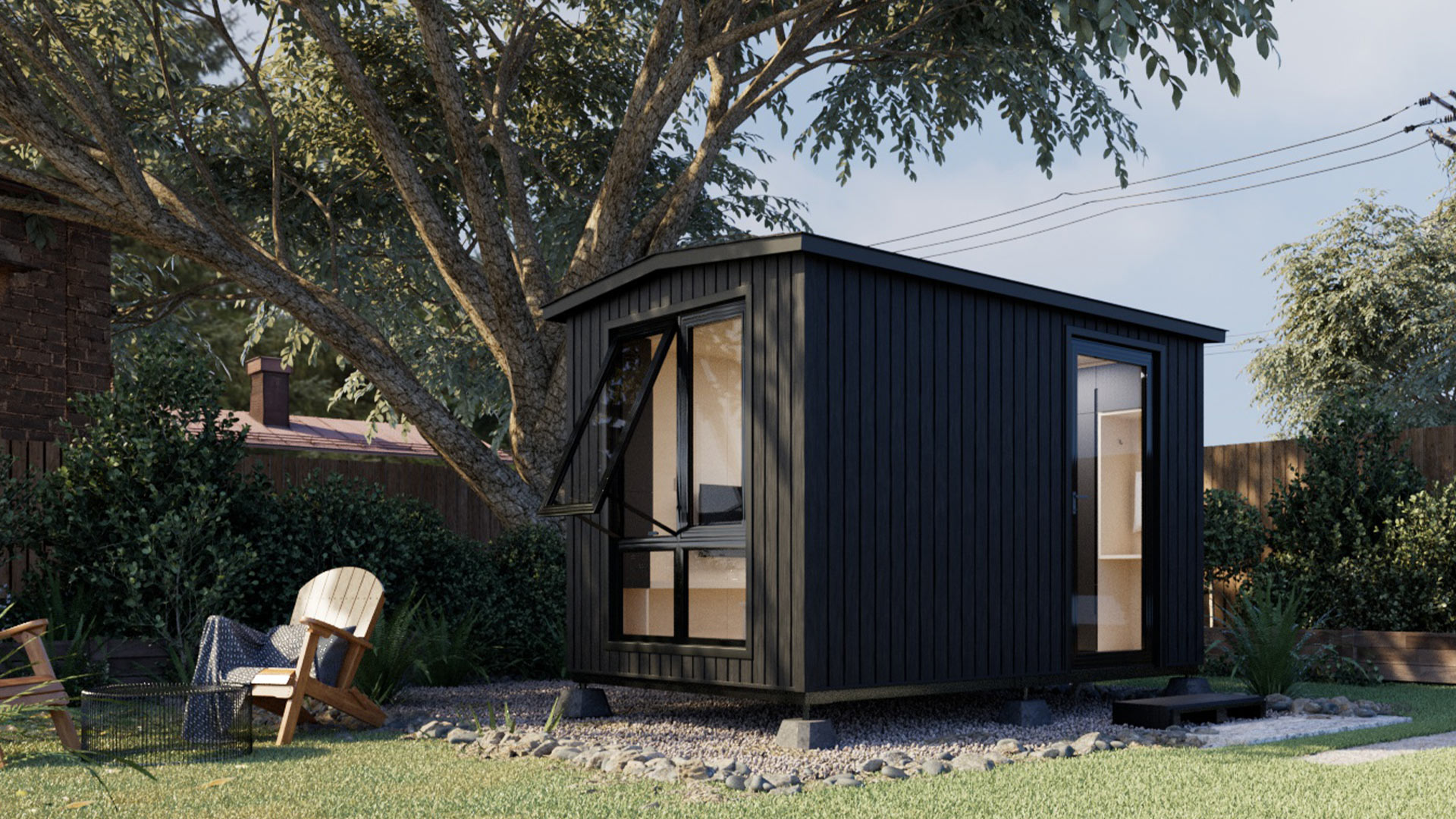 Dimension
8'4"W x 12'6"L x 9'10"H
Floorspace
105 square feet
Ceiling height
7'3"
Weight capacity
2.9 tons
Pedestal
18"W x 43"L x 7"
Window & door material
Powder-coated aluminum,  5/16" tempered glass
Material
Siding: plywood 1/2", steel frame, honeycomb paper, plywood 3/8", bitume, housewrap, vinyl siding
Roof: roof shingles
Floor: plywood
Pedestal: steel frame & wood plastic composite
Electrical devices
RCB, Wall outlet, Ceiling light switch, Ceiling light, Ventilator switch, Ventilator, Ethernet wall port, 66ft power cable with 2 connectors
Include
Optional: Cabinet, Desk, Small & Big Bookshelf, TV Shelf, Foldable Sofa Table, Convertible Sofa Bed. Always included: Electrical Cabinet
Power input
Maximum voltage : 110V AC (US standard)
Maximum current : 25A
Maximum power dissipation : 2750W
3. Autonomous WorkPod Lite
Both the WorkPod and the StudioPod are tiny houses that do not break state ADU law. However, did you know that there is a WorkPod that is even smaller still? The WorkPod Lite is a much smaller version of the WorkPod. However, it is packed with features that allow it to go toe-to-toe with the bigger pods. 
Forget about breaking any tiny house laws by state officials. The WorkPod Lite is one of the smallest of all tiny prefab cabins you will ever find, yet somehow, when you step inside, it does not feel that small. If you have very little space, do not give up on your dream of a tiny home just yet, because the WorkPod Lite may be the solution. 
The other main advantages of having such a tiny pod are that it requires a lot less material to build, is easier to transport, and can be set up very quickly in no time at all. All these benefits help to make the WorkPod Lite a very affordable prefab ADU that will suit any budget. 
There is also a lot of furniture that goes well with the WorkPod Lite. Whether you are thinking of using it as a home office, yoga studio, game room, man cave, or extra bedroom, Autonomous has the furniture that you require. 
Here are a few of the standout features and specifications of the WorkPod Lite that you should know: 
Small enough to fit in tiny spaces

Can be used for a wide range of functions

Very affordable

Complies with state regulations for tiny homes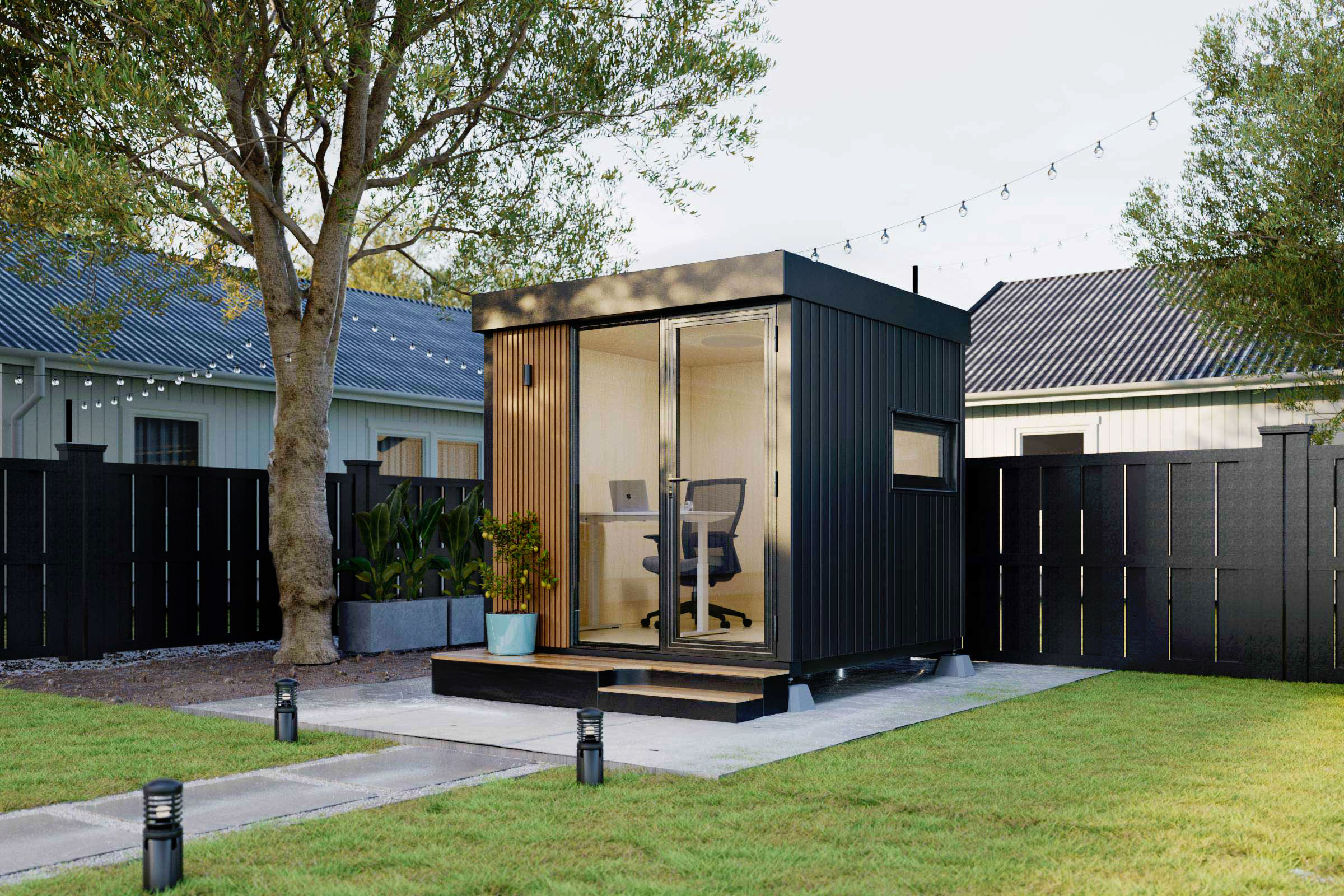 Dimension
8.7"W x 8.12"L x 9.3"H
Material
Window and door: powder-coated aluminum, 5/16-inch tempered glass
Siding: plywood 1/2-inch, steel frame, honeycomb paper, plywood 3/8-inch, bitume, housewrap, vinyl siding
Roof: metal roofing
Floor: plywood
Balcony and Pedestal: steel frame and wood plastic composite
Pedestal
24"W x 103"L x 9"H
Electrical devices
RCB, Wall outlet, Ceiling light switch, Ceiling light, Wall light, Ethernet wall port, 66ft power cable with 2 connectors
Weight capacity
2.3 tons (including Pod body)
Floorspace
80 square feet
Ceiling height
7.3-inch
Stay on the Right Side of State ADU Law!
Many people start building ADUs on their premises without taking the time to consider the tiny house laws by the state government, only to be surprised when they are fined. Some states allow the buying of ADUs while others do not. You need to know the state ADU law that applies to your area. 
However, if you want to stay on the safe side, Autonomous has three great ADU options that are small enough not to require any permits. When you buy any of these, you are guaranteed that no one will come knocking on your door asking to see your building permit.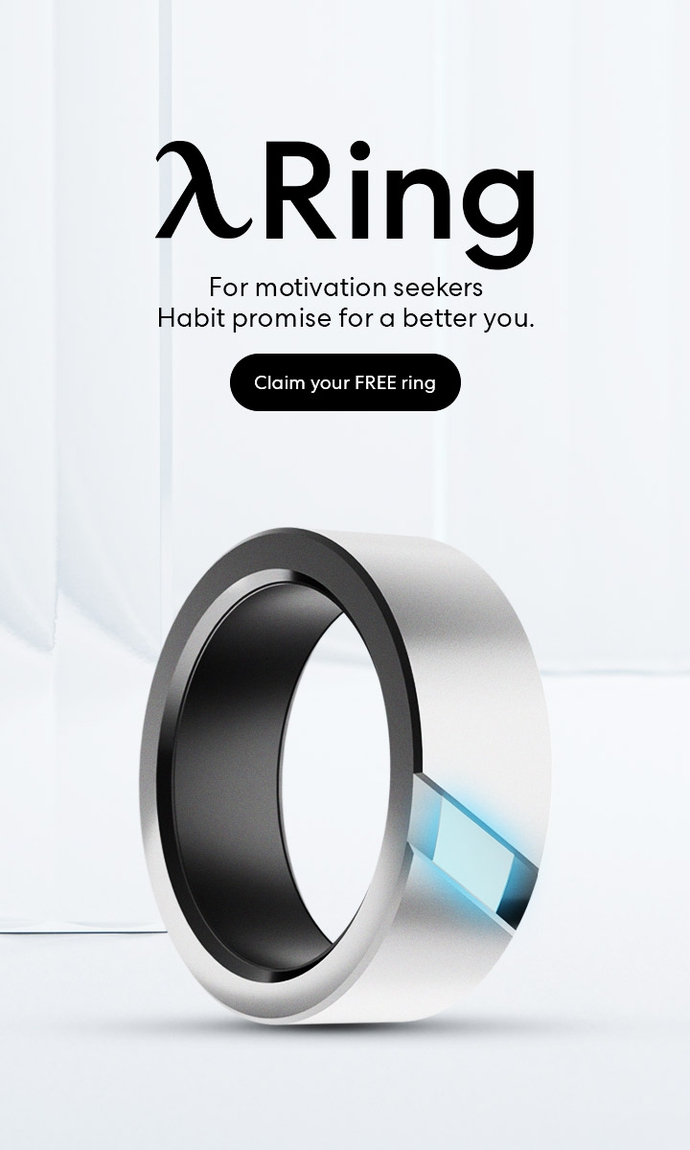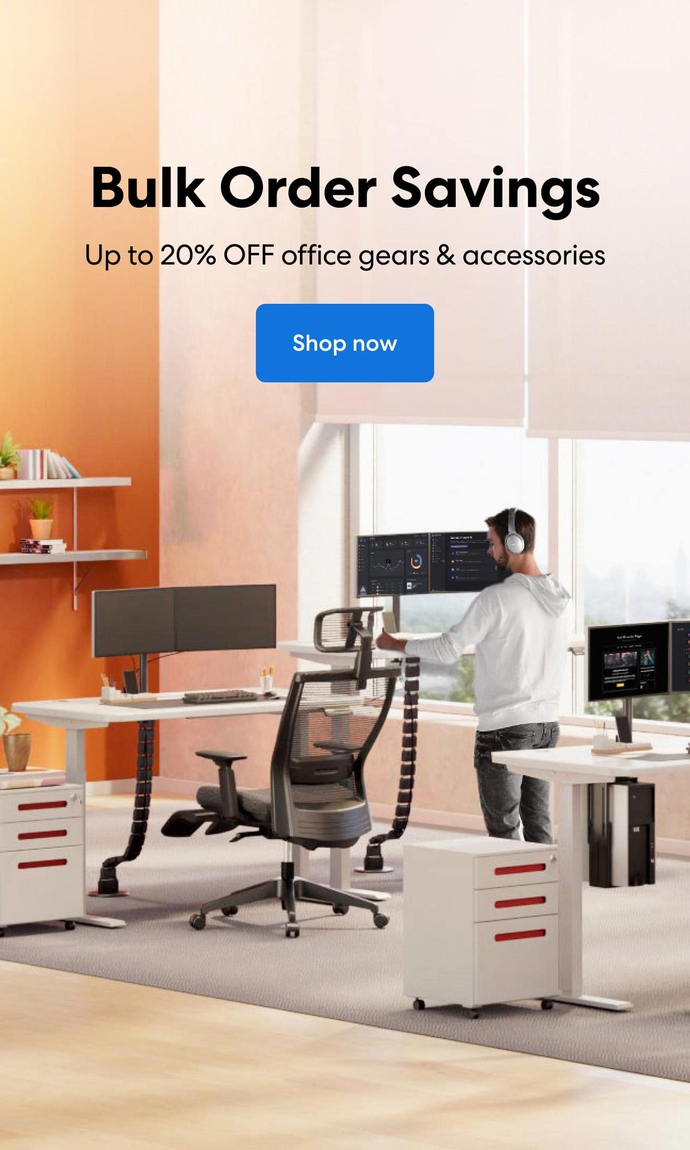 Subcribe newsletter and get $100 OFF.
Receive product updates, special offers, ergo tips, and inspiration form our team.