Workplace Inspiration
Prefab ADUs in Los Angeles: Builders, Permits & Requirements

Michael Thompson
|
Aug 10, 2023
2,456 Views
Whether it's to increase the value of your current home, generate passive income from renting it out, or shelter elderly family members, you're probably ready to add an accessory dwelling unit (ADU) to your Los Angeles property. 
Maybe you're hesitant to start an ADU project because you don't want to disrupt your backyard for a few months. Fortunately, you have the choice to buy a modular ADU in Los Angeles that is already complete and ready to go. 
Prefab ADUs are built offsite at a manufacturer and delivered to your site once they are ready for installation. 
Building this type of unit is typically faster than constructing an ADU from the ground up on your property. 
Prefab ADUs are built based on pre-made blueprints, skipping the architecture and design phases, which can also help minimize costs. 
A prefab ADU in Los Angeles is the best option if you want to add an ADU to your property, but the hassle prevents you from doing so. You'll need to start by choosing a company that can put your ideas into practice and one that provides a high-quality build. Essentially, you'll find the best prefab ADU companies in Los Angeles here, along with the features and services they provide.
Is an ADU Worth the Investment?
Adding prefab ADU units to your property is one of the smartest investments you can make as a homeowner. Your new granny flat will boost the value of your entire house, and if you decide to rent it out to a tenant, you can use that passive income to help with your mortgage payments. 
With a studio, one-bedroom, or two-bedroom home—all of which are exquisitely built to maximize space and functionality, without raising the ADU cost - you can also dramatically expand your square footage. 
Understanding Zoning and Land Use Regulations
Are you considering building an ADU in Los Angeles? Understanding zoning laws and regulations ensures a smooth and successful construction process.
In this part, we will dive into the intricacies of zoning and land use regulations in Los Angeles, explore the specific ADU regulations and standards set by the city, discuss the ADU permit in Los Angeles process, and highlight some additional Los Angeles city ADU requirements. Let's get started!
Before embarking on your ADU construction journey, it's essential to familiarize yourself with zoning regulations and land use restrictions in Los Angeles. Zoning regulations dictate how the land can be used within specific areas, ensuring that properties are developed to align with the city's goals and plans.
1. Zoning Regulations and Land Use Restrictions in Los Angeles
Los Angeles has various zoning designations, such as Residential (R1, R2, R3), Commercial (C1, C2, C3), and Industrial (M1, M2, M3). Each zoning designation comes with its own set of regulations and restrictions, which may impact the construction of ADUs, so it's crucial to understand your property's zoning designation.
To comply with zoning regulations, it's essential to adhere to land use restrictions. These restrictions include lot size, setbacks, parking requirements, height limitations, and architectural guidelines.
2. Different Zoning Designations and Their Impact on ADU Construction
Your property's zoning designation significantly affects your ADU in Los Angeles construction plans. Different zones have different allowances and limitations for ADUs, and some zones might have more favorable regulations for ADU development, while others may have stricter requirements.
3. Familiarizing with Specific Requirements and Limitations for ADUs in Different Zones
Each Los Angeles zone has unique requirements and limitations for ADUs. For example, some zones may allow larger ADUs, while others have size limitations. Setbacks, the minimum distances required between the ADU and property lines, other structures, and streets, can also vary depending on the zone.
Additionally, parking requirements, height restrictions, and architectural guidelines can differ across zones.
Los Angeles ADU Regulations and Standards
Now that we have a basic understanding of zoning and land use regulations, let's explore the specific regulations and standards set by the city for ADUs in Los Angeles.
1. Size and Square Footage Limitations for ADUs
Los Angeles has set maximum size and square footage limitations for ADUs. The size of your ADU may be based on a percentage of the main dwelling's square footage or a fixed square footage limit. It's important to calculate the allowed size accurately while considering your needs and optimizing the prefab ADU Los Angeles functionality.
2. Setbacks and Minimum Distance Requirements
Setbacks play a crucial role in ADU construction. They ensure that buildings are appropriately positioned on the property, and the setbacks define the minimum distances that must be maintained from property lines, other structures, and streets.
3. Parking Requirements and Exemptions
Parking requirements for ADU in Los Angeles vary depending on several factors, including the zoning designation, location, and size of the ADU. In some cases, ADUs may be exempt from providing additional parking spaces.
4. Height and Floor Area Ratio Restrictions
Los Angeles has specific height restrictions for ADU in Los Angeles to maintain neighborhood aesthetics and compatibility. Additionally, the Floor Area Ratio (FAR) limitation governs the size of your ADU concerning the size of the lot. Balancing height and FAR restrictions while maximizing the usable space within your ADU is crucial.
5. Design and Architectural Guidelines for ADUs
Los Angeles has established design and architectural guidelines to ensure the visual harmony of ADUs with the surrounding neighborhood. These guidelines cover building materials, exterior finishes, roof pitch, window placement, and more.
6. Fire Safety and Building Code Compliance
Fire safety is of utmost importance in ADU construction. Building codes and regulations in Los Angeles include specific fire safety provisions to ensure residents' well-being. Incorporating fire safety measures into the design and construction of your ADU is essential to meet these requirements.
Los Angeles ADU Permitting Process
Navigating the ADU permitting process can seem daunting, but understanding the steps involved will help streamline the process and ensure compliance. The ADU permitting process in Los Angeles typically involves several stages. It begins with submitting the necessary documents and applications and ends with obtaining the required permits before construction.
1. Preparing and Submitting Necessary Documents and Applications
You must prepare and submit various documents and applications to initiate the ADU permitting process. These may include architectural plans, site plans, structural calculations, energy calculations, and more. Paying attention to detail and providing accurate information is crucial to ensure a smooth application process.
2. Required Inspections and Timelines for Approval
During the construction of your ADU, inspections will be necessary to ensure compliance with building codes and regulations. The inspections typically cover foundation, framing, electrical, plumbing, and fire safety.
3. Fees and Costs Associated with Obtaining ADU Permits
Obtaining ADU permits in Los Angeles involves certain fees and costs. These may include permit fees, plan check fees, impact fees, and other related expenses. It's essential to factor in these costs when budgeting for your ADU project.
Additional Considerations for ADU Construction
While zoning laws, regulations, and the permitting process form the foundation of ADU construction, additional factors must be considered for a successful project.
Hiring a reputable architect or ADU designer familiar with the local regulations can guide you through the process.
Engaging with professional contractors with ADU construction experience to ensure high-quality craft.
Consider sustainability and energy-efficient features for your ADU to reduce environmental impact and long-term operating costs.
Exploring financing options, such as loans or grants, may be available to assist with ADU construction costs.
Seeking advice from professionals, such as real estate agents or ADU consultants, who can provide insights on the market value and rental potential of ADUs in your area.
10 Famous Companies Building Prefab ADUs in Los Angeles
1. Autonomous
The backyard ADUs offered by Autonomous come with the choice of regular or upgraded features and amenities. This company also offers a variety of other options such as prefab studio sheds, home work pods, and DIY backyard sheds. 
Autonomous's team manages the experts needed to guide and complete your project. Additionally, Autonomous provides a speedy shipping option, via which it might sometimes be able to deliver a finished ADU to your property in just 30 days.
Autonomous WorkPod
The Autonomous WorkPod is a revolutionary accessory dwelling unit (ADU) designed specifically for backyard use. This innovative structure serves as a self-contained workspace, providing individuals with a private and functional area to focus on their work or pursue personal projects.
Crafted with high-quality materials, the WorkPod offers a modern and stylish design that seamlessly blends with any backyard aesthetic. Its compact size allows for easy installation and integration into various outdoor spaces, providing an ideal solution for those seeking a dedicated workspace close to home.
Dimension
8'6''W x  11'9''L x 11'H
Ceiling height
6'10'' to 9'4''
Window material
Wooden frame, 5/16" tempered glass
Door material
Anodized aluminum frame,  5/16" tempered glass
Material
Siding: bitumen, housewrap, vinyl silding
Roof: bitumen, housewrap, shingles roof
Floor: plywood
Balcony: composite wood
Include
Optional: SmartDesk Connect, ErgoChair Pro+, Dual Monitor Arm, Cable Tray, Steel Cabinet, Anti-Fatigue Mat. Always included: Electrical Cabinet & Bookshelf
Floorspace
98 square feet
Capacity
2.9 tons
Autonomous StudioPod
The Autonomous StudioPod is a versatile and stylish solution designed to provide individuals with a private and functional space for various purposes. It offers a self-contained pod that can be customized to meet different needs, including personal workspaces, meditation rooms, relaxation areas, or even a backyard retreat.
With its sleek and contemporary design, the StudioPod adds a modern touch to any environment. Its compact size allows for easy installation in a backyard or any other desired location, providing a flexible and convenient space separate from the main living area.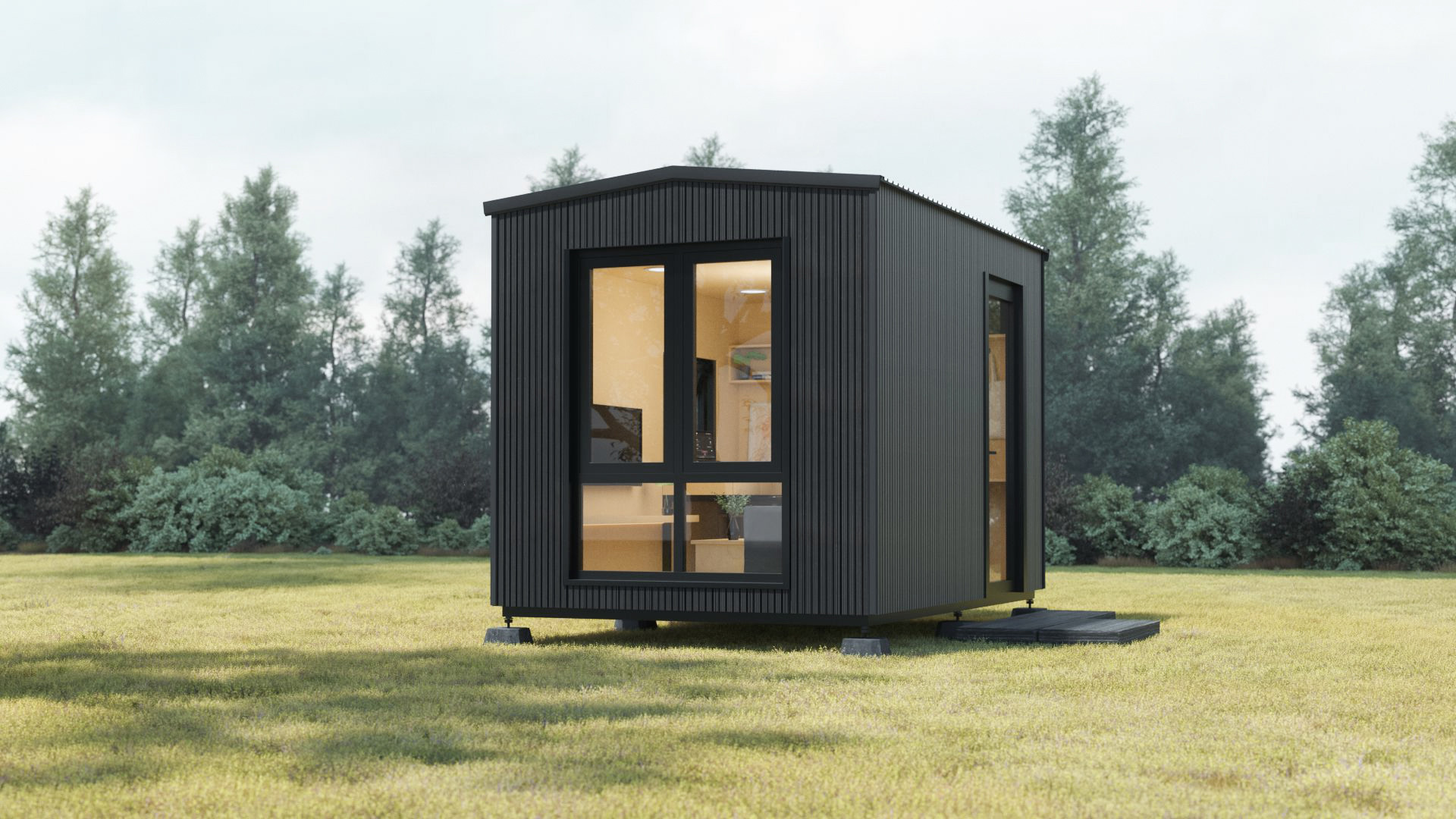 Dimension
8'4"W x 12'6"L x 9'10"H
Floorspace
105 square feet
Ceiling height
7'3"
Weight capacity
2.9 tons
Pedestal
18"W x 43"L x 7"
Window & door material
Powder-coated aluminum,  5/16" tempered glass
Material
Siding: plywood 1/2", steel frame, honeycomb paper, plywood 3/8", bitume, housewrap, vinyl siding
Roof: roof shingles
Floor: plywood
Pedestal: steel frame & wood plastic composite
Electrical devices
RCB, Wall outlet, Ceiling light switch, Ceiling light, Ventilator switch, Ventilator, Ethernet wall port, 66ft power cable with 2 connectors
Include
Optional: Cabinet, Desk, Small & Big Bookshelf, TV Shelf, Foldable Sofa Table, Convertible Sofa Bed. Always included: Electrical Cabinet
Power input
Maximum voltage : 110V AC (US standard)
Maximum current : 25A
Maximum power dissipation : 2750W
Autonomous WorkPod Lite
For a more affordable backyard office shed solution available within the state of Los Angeles, Autonomous also offers their WorkPod Lite. Engineered for users who want the same sleek design lines and high-quality build of the WorkPod and StudioPod, but at a much more accessible price point. The compact design of WorkPod Lite - with 80 square feet of floor space - provides the same flexibility to transform and accommodate any category of living space.
Home gym? Yoga studio? Office? TV room? Guest bedroom? Production studio? WorkPod Lite can handle whatever your work life and personal life throws at it. Clean, minimal, non-fuss, MiniPod is the perfect blank canvas and kinder on the wallet.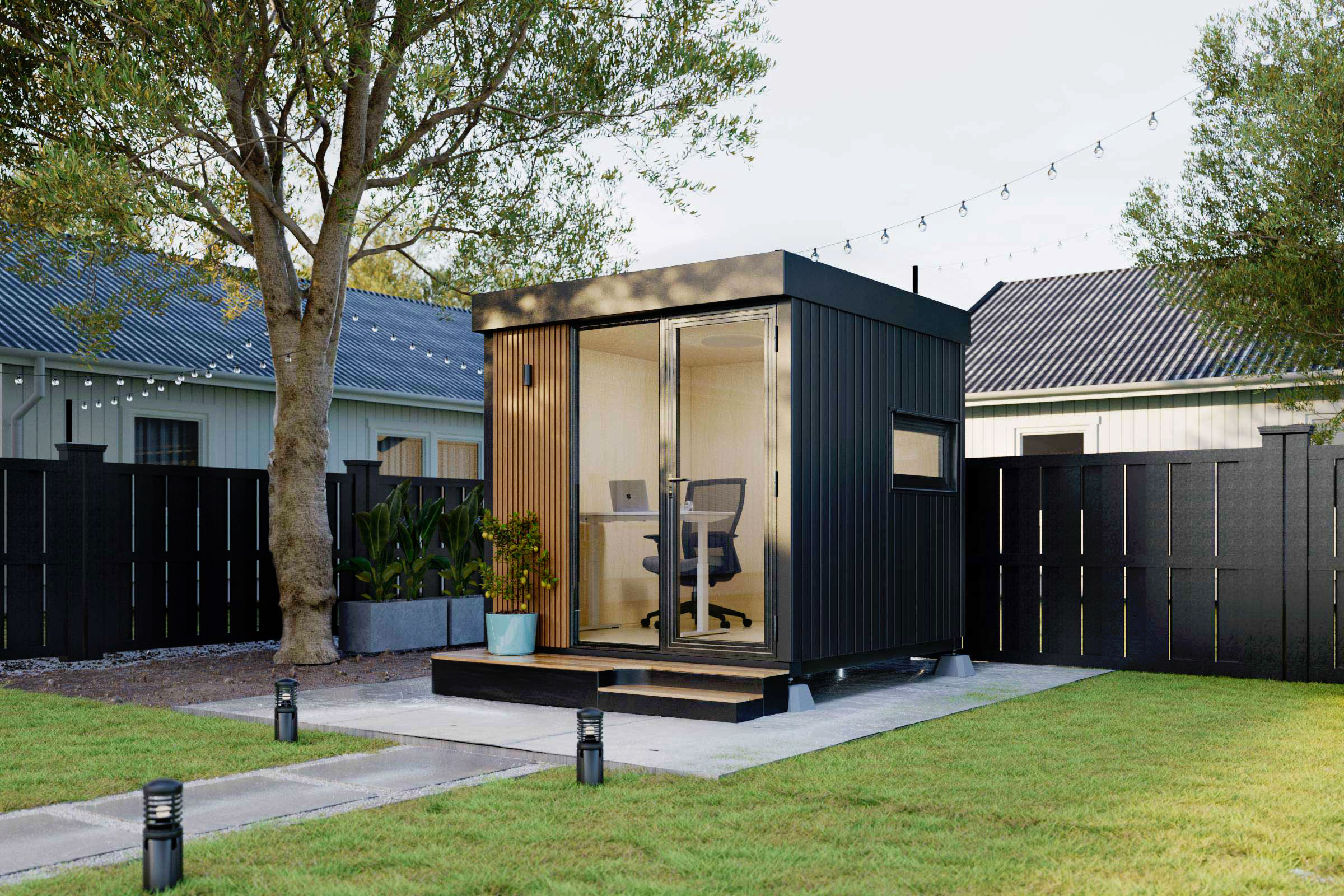 Dimension
8.7 W x 8.12 L x 9.3 H inches
Material
Window and door: powder-coated aluminum, 5/16-inch tempered glass
Siding: plywood 1/2-inch, steel frame, honeycomb paper, plywood 3/8-inch, bitume, housewrap, vinyl siding
Roof: metal roofing
Floor: plywood
Balcony and Pedestal: steel frame and wood plastic composite
Pedestal
24 W x 103 L x 9 H inches
Electrical devices
RCB, Wall outlet, Ceiling light switch, Ceiling light, Wall light, Ethernet wall port, 66ft power cable with 2 connectors
Weight capacity
2.3 tons (including Pod body)
Floorspace
80 square feet
Ceiling height
7.3-inch
2. Plant Prefab
The primary focus of Plant Prefab is on creating unique full-sized family homes. Working with a Plant Prefab architect or hiring a professional of your choice to carry out your ideas are both viable options. Additionally, you can choose from one of Plant Prefab's current models and make your own changes. 
Building a prefab home in California and in Los Angeles offsite with Plant Prefab takes nearly twice as long as building one on your land from the ground up. Plant Prefab combines the necessary elements for energy efficiency and environmental responsibility in its homes, which satisfy LEED Platinum standards. 
From acquiring materials to building units, the business places a strong emphasis on maintaining sustainability. 
As with many ADU companies in Los Angeles, Plant Prefab's construction process produces less waste and uses fewer materials than traditional construction projects.
3. Spacial
Spacial aims to provide a first-rate, seamless experience from planning to moving in. It offers volumetric modular studio and one-bedroom ADUs with open floor designs and integrated storage for a roomy, airy feel. 
The company's apartments receive a lot of natural light, making the room feel spacious and light. Spacial takes your ideas and transforms them into breathtaking real-life manifestations of your vision. 
Furthermore, Spacial handles the ADU permitting, planning, building, and installations behind the scenes starting on the first day. In this way, you can concentrate on planning how you'll benefit from an ADU's many benefits. 
Both literally and figuratively, it'll handle all the labor-intensive tasks like evaluating your site, obtaining permits, laying the foundation, setting up the utilities, shipping, and installing your unit. 
Additionally, a professional Spacial consultant will be on hand to answer all your questions and assist you through the entire process. 
4. Dvele
Dvele offers several options for modern customizable homes. Smart technology is one of this company's fields of expertise. Many Dvele ADUs have automated software and sensors that gather real-time data to learn about the residents' daily routines and how to best serve them. 
In order to keep these homes energy-efficient, air cooling, water heating, and humidity controls are used. 
Floor plans, finishes, and other features from Dvele can be combined to create a unique look book based on your ideas. You can also get an estimated price for your project when you give a few more details about your potential prefab ADU in Los Angeles. 
5. Shelter Dynamics
The Flex and Sage ADU homes in Los Angeles, provided by Shelter Dynamics, are two- and three-bedroom homes. These units' designs feature many odd curves and rounded edges. Large windows and vaulted ceilings maximize the space in these apartments. 
This ADU builder in Los Angeles is also on board with producing sustainable and energy-efficient homes. 
In support of building sustainable and energy-efficient homes is Shelter Dynamics. The company builds its products to be Net Zero Ready, which means they can generate as much energy as they use or even more. 
A solar panel array, a hybrid electric heat-pump water heater, and Energy Star appliances keep prices down while limiting environmental damage. 
6. Meka Modular
Meka Modular offers 13 different housing models in a range of sizes, including one-bedroom apartments of 160 square feet. Each model comes with a detailed floor plan and base pricing that includes the cost of shipping and interior finishing. Although your costs may increase, this price can give you a general idea of where to start your budget.
Additionally, Meka Modular also offers custom builds if one of their pre-designed models doesn't have what you're looking for. In either case, the three main needs are met when building a Meka Modular home. 
First, each house has a modern plan and a contemporary design. Meka Modular houses follow regional building codes, and the homes are built to withstand natural disasters like earthquakes and strong winds.
7. Method Homes
Method Homes focuses on crafting sustainable, healthy homes. Instead of ADUs, it often builds full-sized homes. You might choose to construct a Net Zero Energy home with solar, air, and insulation systems to increase the cost- and energy efficiency of your house. 
Additionally, this ADU builder in Los Angeles works in certification programs like LEED and Passive House to guarantee that its homes conform to environmental sustainability standards. 
8. Connect Homes
Connect Homes offers options for building new homes and cutting-edge ADUs for less money than building conventional homes. 
You'll be given an estimated budget close to the beginning of the planning phase. The budget is always an estimate, and these costs may vary depending on a variety of factors. 
Connect Homes' ADUs are designed to be light and roomy. Additionally, they have premium fixtures and appliances too. In order to make your home special, you can choose from different finishes, fixtures, and appliances. 
Additionally, Connect Homes will apply for your prefab ADU in Los Angeles permit set on your behalf with the municipal and county officials. When your studio shed kit is delivered, a crew will install the essential items to make it move-in ready. 
9. Maxable
Maxable is a marketplace created to help find the ideal turnkey ADU service provider for building an ADU on a client's property. 
Experts from the organization are available to clarify your plans for the design of your unit. A reviewer will then visit your property once you've completed your design. This reviewer will evaluate how ready your site is and will ask more about the objectives of your project. 
When you're ready to start, Maxable will walk you through obtaining the necessary permits, complying with local rules, and recruiting qualified teams to carry out your ideas. Additionally, you'll have access to Maxable's site, where you can track bills and view the most recent data on the progress of your studio cabin kit. 
10. Clever Homes
Clever Homes creates unique, sustainable ADU designs using a collection of templates and design tools. ADUs from Clever Homes are Net Zero Energy and LEED-certified. Many of these homes include eco-friendly features like water catchment, solar panels, and alternative energy systems. Steel and recyclable materials can also be used as frame alternatives to wood.
Essentially, Clever Homes will offer you advice and recommendations as you build your prefab office backyard. You'll first get an all-inclusive price estimate that will take your project's costs into account. These expenses include a fee of 12% of your overall budget, which you can pay in up to seven installments. 
How Do You Maximize Space in an ADU?
Use vertical space for storage. Install built-in shelves, hidden cubbies, and stacks of drawers straight into and up the walls instead of dressers or huge cabinets, leaving the floor free. 
Create storage lofts above your closets, accessible by a rolling ladder. These adorable nooks can be quickly converted into extra play places for children. 
Add hooks and brackets to your ceiling. Bikes and outdoor equipment are kept out of the way using this method. Consider installing specialized storage platforms that are moved by electronic rails or a pulley system, depending on the nature of the area and how fancy you want to get. 
Don't forget the precious space under the stairs. Install a sizable storage cabinet or deep built-in shelves underneath any stairs in your ADU, so you can store seasonal items there. 
Use murphy beds. Murphy beds can be set up to save space and entertain any visiting children. During the day, these beds fold up and vanish to make way for daily activities. 
Add a workspace. If your sleeping area is big enough, add a corner desk to function as a nightstand as well as a workspace.
What Are the Pros and Cons of an ADU?
Pros
The most obvious benefit of buying a home with an accessory dwelling unit kit is the passive income it generates. Depending on its location and the city's rental market, the income will vary. 
Keep in mind that if you're renting it out for a brief period on websites like Airbnb, some of that money will need to go toward any necessary repairs and cleaning costs. 
Furthermore, ADUs can increase the value of your house. Homes with an ADU are approximately 35% more expensive to buy than homes without one, according to Porch. An ADU can be used for visitors or family members even if it isn't being used as a rental unit.
Cons
Ownership of a short-term rental unit includes a variety of costs and responsibilities, which decrease the ADU's passive revenue. 
According to Ben Wagner, a real estate investor and house flipper at Leave the Key in Amityville, New York, "maintenance, repair, and renovations are only the start. Landlords must also account for other costs, such as cleaning fees and insurance coverage." 
Most homeowners' insurance policies can provide protection for extra structures; the cost would usually be in the low hundreds.
Costs for supplies and cleaning will differ. You should set aside $2,500 a year if you plan to rent out a prefab ADU in Los Angeles for short stays. You need to pay to have it cleaned and stocked with essentials like paper goods and hygiene products. 
Operating ADU homes in Los Angeles can have an impact on the homeowner's lifestyle in addition to expenses. Your renter will require access to certain parts of your property, so you want to make sure you feel safe with renters coming and going as they please.
Conclusion
You've put a lot of thought, time, and research into adding an ADU to your property. That makes it even more important to pick a business that will support your ideas, allow a smooth process, and deliver excellent outcomes. 
Essentially, you need a turnkey ADU services company that has a staff of attentive, caring professionals and a system for setting up your prefab ADU in Los Angeles quickly and properly. You might even look into backyard office shed kits if you're a do-it-yourselfer.
Understanding zoning laws and regulations is crucial when embarking on an ADU in Los Angeles. By familiarizing yourself with the zoning designations, specific requirements, and limitations for ADUs, you can ensure compliance and a smooth construction process.
Additionally, understanding the Los Angeles ADU rules and permitting process and considering various factors will contribute to the success of your ADU project. Remember to seek professional guidance and explore financing options supporting your ADU construction goals.
Video ads for product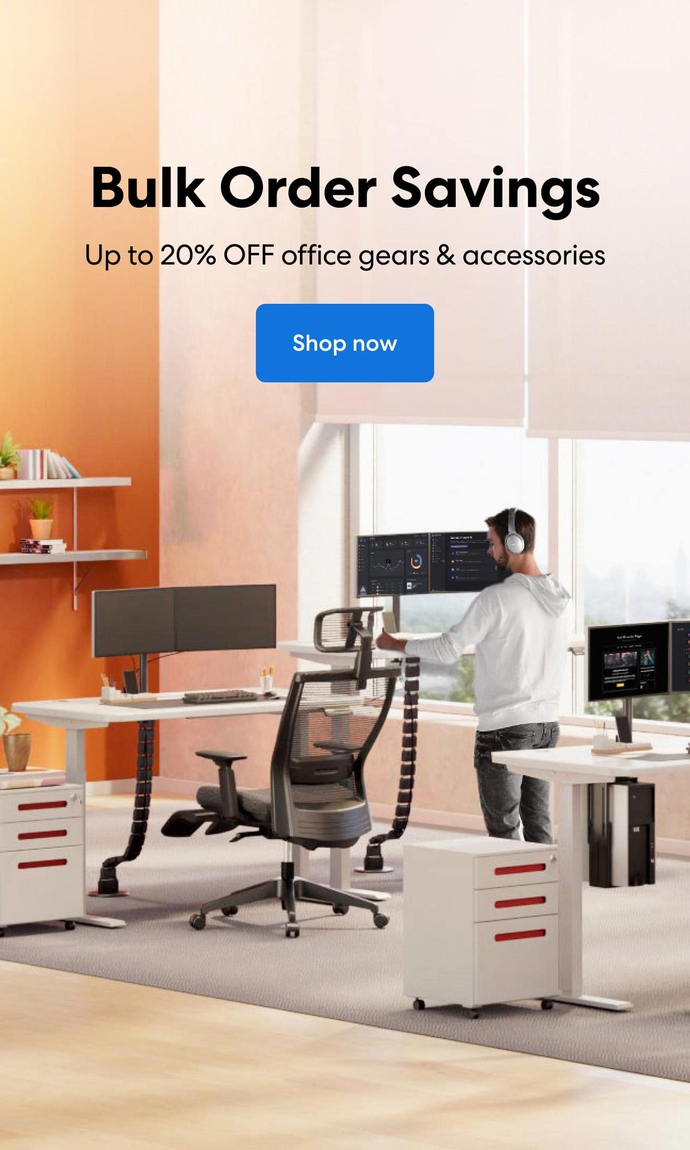 Subcribe newsletter and get $100 OFF.
Receive product updates, special offers, ergo tips, and inspiration form our team.