Workplace Inspiration
Decorate White Computer Gaming Desk with Lighting Ideas

Autonomous
|
Oct 16, 2021
2,986 Views
Dedicated gaming hubs provide gamers with the ideal environment for gaming and interacting with others. Gaming hubs are often integrated into home offices, although some gamers prefer dedicated gaming rooms. Below are some great ideas for home offices and gaming hubs involving a white computer gaming desk.
Scandinavian-inspired white gaming desks and offices reflect the cool, minimalist, and organized style of gamers. Neutral grey and white dominate the decor of this office space - the walls and desk are L-shaped and the light grey walls.
The white gaming desk furniture already makes the room bright. If it's sunny, there might not be a need for overhead lighting. If it's too bright, people might become overwhelmed. Here are a few suggestions to make sure you have just the right amount of light.
Ideas to Use Lights to Decorate a White Gaming Desk
Wall Lights
Installing wall lights above your desk is another way to add different lighting than what we discussed earlier. Several shapes of wall lights can be customized for your white computer gaming desk needs.
Monitor Backlights
You can illuminate your monitor screen on your white gaming PC table and surrounding wall by installing backlights behind the screen. A good choice and great light sync feature are the Philips Hue play lights. Your DIY gaming desk will have a more ambient effect with these lights, and you'll be able to reduce your eye strain.
Desk Lamp
A desk lamp can be added for those who don't like to have lights installed behind their monitors. Compared to monitor lights, lamps can be adjusted and can produce similar effects. You may need to place a desk lamp or floor lamp on your desk for more illumination if your room does not have a lot of light.
LED Strips
The back part of your desk can be decorated with a white gaming desk with LED lights strips to make it more ambiance friendly. This can be a wonderful feature if installed properly for your RGB gaming desk with LED light.
Blue Lights
A cool gaming effect can be achieved by decorating your desk with blue LED white RGB desk light strips.
Backlights
The use of backlights can brighten the ambiance around your desk and wall, giving you a more pleasant working environment. In this case, there are multiple colors used in the backlight design. A simple white LED lighting option can be installed on the back of your white computer gaming desk if you are not a fan of adding a lot of colors to it.
Colour effect lighting
Balance out ambient lighting, strip lights to create a play of colors using just these light options. Both males and females benefit from purple illumination for white computer gaming desks. Blue and black gaming chairs feature in this desktop area. Purple-colored lighting can also be seen on the floor.
Nanoleaf wall panels
Make your gaming room cooler with cool ambient lights and decorate your walls at the same time! Bright, colorful, and stylish, these Nanoleaf wall lights are the perfect wall decoration. Personalizing the look of the space and ensuring it matches the individual.
Natural light
With such beautiful views, who needs decorations? The best idea for apartments with amazing views is to use a cozy nook with glass walls for a home office and gaming room. While playing, you can enjoy a little bit of the scenery. When you need to stretch your legs while playing or working, the adjustable desk will come in handy.
Rope lights
Using rope lights around your gaming desk is another way to make your gaming area more appealing. Using rope lights on the exterior of your wall is another possibility as well. These are self-adhesive flexible strip lights that can be placed at the edge of an L-shaped standing desk. These can be placed around the screen of a computer as well as with an app for a subtle yet impressive look.
Salt lamps
If you sit in front of electronic devices for several hours, gaming for several hours can cause stressed feelings. Your gaming space will stay calm with a salt lamp on your white computer gaming desk.
Rainbow lights
If you aren't sure what color to go with, rainbow backlights and LED options are always a great choice. In fact, you can have a GPU Backplate that matches your rainbow lights.
Textured lights
You can also have your RGB gaming desk setup adorned with textured elements. The wall may be white with red illumination, while the desk's sunken door could be illuminated in green.
Smart lights
You can customize the color of smart lights virtually endlessly to add a pop of color to any room. Consider arranging your lights creatively and skipping paint altogether, but washing your walls with light instead. For example, those living in rental properties where they cannot paint the walls will benefit from this tip. You can position the smart light forward the wall with some special stands, giving your room an elegant, colorful effect without having to paint it.
Multi-functional lights
These are the everyday lights that you can easily find online and don't have the best technology. What you can do is place them around correctly to get the best out of them. The lighting that allows a work area to become an exciting battle station is particularly convenient if the gaming space is also functional, such as an office. Use small, dim lights on all surfaces throughout the room as needed; use more light when focusing on a task and less light when you want to relax or prepare for your next adventure.
Surround light
For a truly immersive experience, your lights can be paired with your computer's screen using desktop apps. During the synchronization, your lighting reacts to what is going on in your character's world by dimming, brightening, flashing, or changing colors. Certain manufacturers offer this light option, and you might need to purchase corresponding light for it.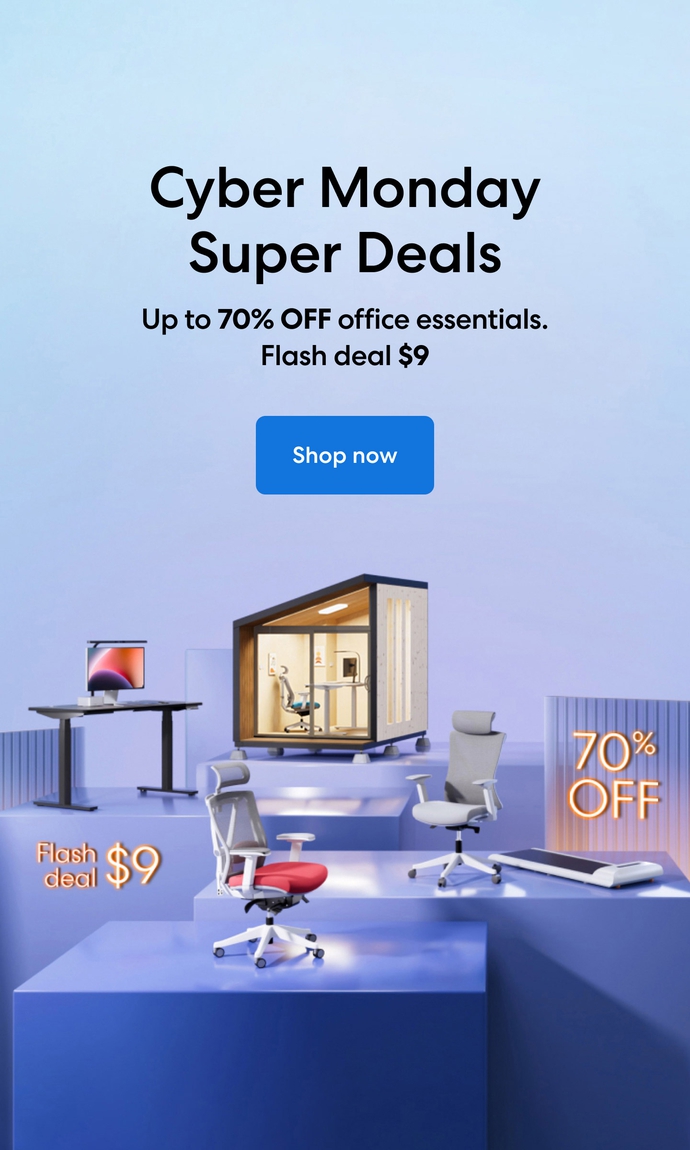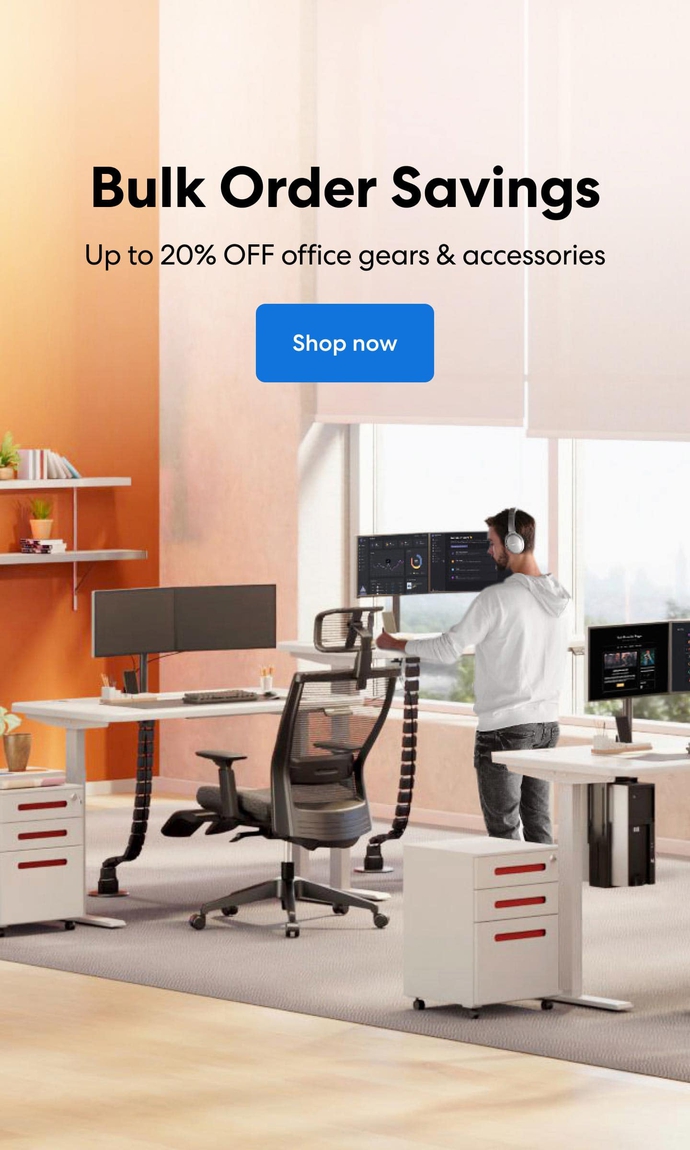 Subcribe newsletter and get $100 OFF.
Receive product updates, special offers, ergo tips, and inspiration form our team.