People may learn a lot about you by looking around at your job. On the other hand, your workspace has an impact on mental health and efficiency. It doesn't matter if you're trying to create a new workplace at your job or if you've already devised your residential setup. A professional setting with white desk accessories will help you feel good about your job, whether you're writing for your blog or working.
White desk set up in fashionable workplace decorations isn't only for show. They aren't only pretty and attractive on your desk. Nevertheless, most of them would be multifunctional devices that may assist you in boosting productivity while also providing a more pleasant experience. You will better arrange your surroundings with our white desk décor ideas.
List of the Best White Desk Accessories for 2022
You'll need secure storage as well as protection for your papers and records. Go through our list of the best white desk supplies, which are also some of the work-from-home must-haves:
1. Oblio Charger by Lexon
It is a wireless charger and a UV cleaner perfect for office workers when they need to charge their smartphones on the go. It requires a total of over four hours of charging time, and it can also eliminate up to 99.9% of germs from your mobile phone screens. It is a perfect desk accessory for office workers. You can place it on top of your white standing desks as well.
2. AX Safety Router by Gryphon
It is the best smart mesh Wi-Fi router option for you if you're searching for (nearly) complete control of your internet connection. There are lots here for office workers to tinker with, including comprehensive device information, content filters and other sophisticated security mechanisms. The caveat is that the finest security features are only available as part of a membership, and the recurrent price, on top of the router's initial outlay, may be difficult to swallow.
3. SmartMike+ by SabineTek
This built-in wireless Bluetooth microphone seems to have a distance of up to ten meters and is commonly utilized primarily with cellphones. It is aimed at video blogging and content creators. It has a rectangle homogenous plastic block design with a 3.5micrometres jack input source on front and a speaker. It has a mini-USB charging port on the base as well.
4. MOSISO Silicone Keypad Shield
This silicone keypad cover automatically mutes any noise of clatter keys that might help you avoid irrational conflicts with your spouse after almost a year of working remotely. It also guards against spillage and food particles.
5. Glow Garden by Lula's Garden
This small potted plant is a lovely opportunity to boost some greens to your workplace without taking up too much space. The plywood "pot" is only a few millimeters broader than a typical coffee mug, but it's twenty times nicer.
6. Simple-Housewares Mesh Desktop Organizer
If you have many miscellaneous items that need to be organized, this organizer is for you. It is one of our home office essentials. The metal mesh organizer is designed to be placed on your workstation and contains a compartment that can hold everything, including paper clips to adhesive notes. You can store handwritten notes, papers, and files in horizontal and vertical sections.
7. DUCHY Customizable Laptop Stand
This stand can be modified in height and distance (lift depending on the requirements) to ensure that your MacBook Pro is always in the best viewing posture in your white desk setup. The stand is composed of aluminum alloy, making it strong and long-lasting. Its polyurethane pads prohibit your laptop from slipping around as you operate, while air holes at the base keep it cool. The laptop stands slopes down for storing when not using it and also has a hook in case anyone wants to carry this one around.
8. Kikkerland Potted Pen Stand
This pen and pencil organizer moves the proper stability of cute and functional. The potted fake grass delivers a few efficiency-boosting greenery for your table with no watering required at the same time as concurrently preserving some writing instruments. The pencil organizer is quite small so that it won't take in an excessive expanse of the area in your workstation.
9. Tao-Tronics LED Desk Lamp
This is one of the elegant white desk accessories in the market. This work area light is ridiculously well known on Amazon, so you can sit back and relax, realizing that it's a top-notch pick that is loaded with highlights you'll adore. For one's purposes, the light is flexible, with five lighting modes and seven splendor levels. The inherent touch controls are easy to utilize - slide your fingers along the touchpad to change them, and you're all set. What's more, it even has a USB port for charging your gadgets. The light's head and arms slant and turn, permitting you to situate it precisely where you want it consistently.
10. Quartet-Combination Magnetic Whiteboard and Corkboard
Half cork board, half whiteboard, and 100 percent helpful, you'll find countless such uses for this pick in your office space and white desk setup. You can put up this board on a level plane or in an upward direction (utilize the included tacky cushions to do as such effectively), or you could even incline it in a tough spot. The whiteboard side is attractive and composed of dry-eradicate markers (magnets and markers are incorporated). Use push pins on the stopper side to hang up records, notes, or embellishments and photographs.
11. Travel-Friendly Speaker
You may contend that you can, in any case, pay attention to music through the in-built speakers, perhaps from your PC. A few PCs have helpless sound quality, though versatile speakers come as a decent other option. The beneficial thing about compact speakers is that they keep getting more modest, less expensive, and better quality.
12. Tape Dispenser
This is one of the best white desk accessories today. Individuals may favor utilizing plastic tape containers since they accompany tape. After encountering the quality tape allocators, you won't enjoy anything about the plastic ones. These are weighted gadgets that you can utilize with one hand. The sharp releasing edge is disappointing and offers an extremely smooth cutting experience.
Conclusion
A trendy desk takes a different approach. In other terms, it may be streamlined and minimalistic, but it might also seek a more full-fledged design – white performs well as a backdrop for a variety of brightly colored accents. Whenever it comes to professional white office accessories, it's best to choose items that will make your job easier. Now, let's pick some of them for your workspace!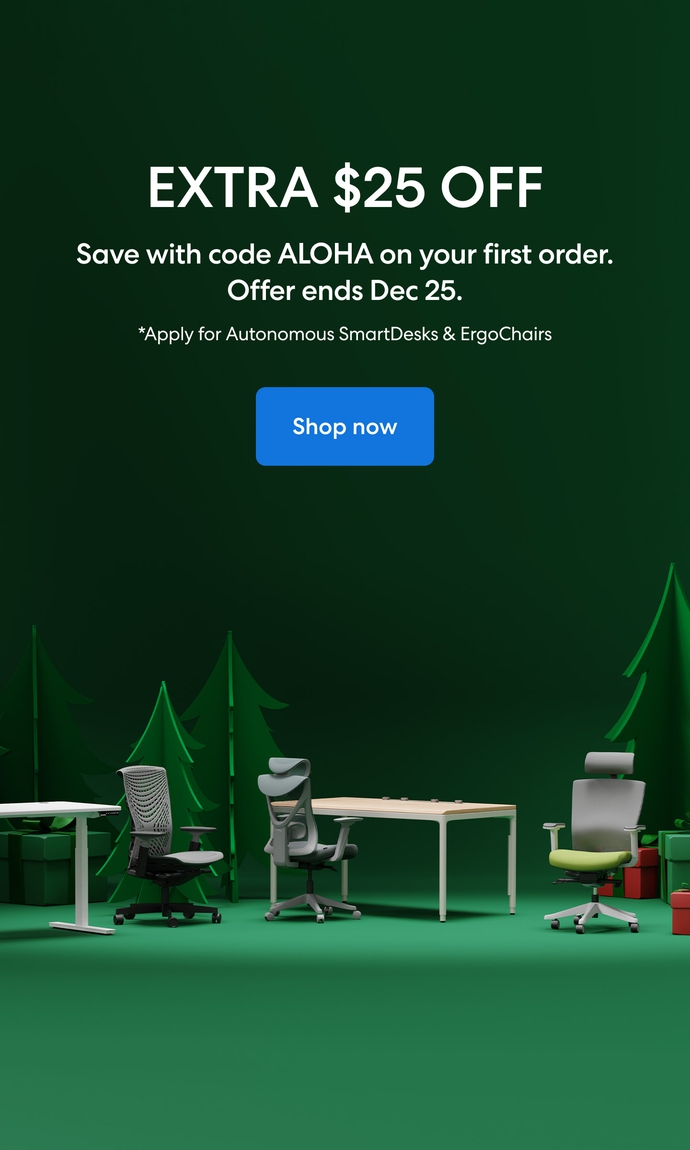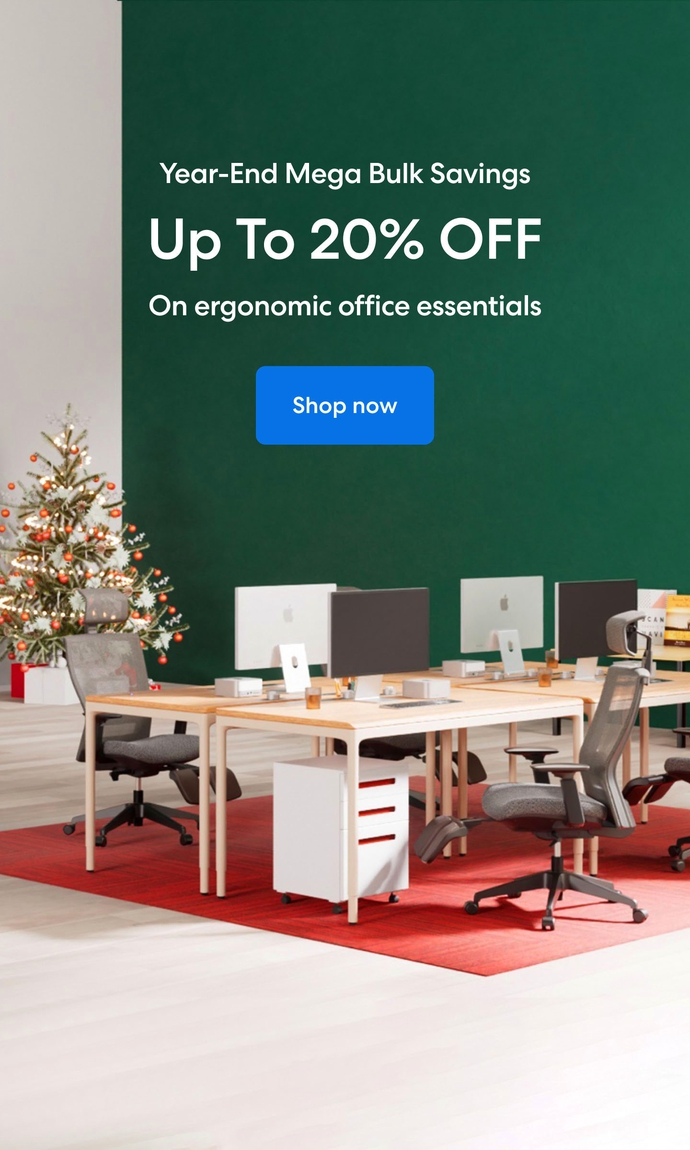 Subcribe newsletter and get $100 OFF.
Receive product updates, special offers, ergo tips, and inspiration form our team.