Workplace Inspiration
Explore the World of Wholesale Furniture Online at Autonomous Today

Autonomous
|
Jul 5, 2023
425 Views
Buying wholesale furniture online is one of the best ways to get great discounts from the leading retailers in the country. If you are thinking of furnishing your office, buying everything at once, on the same day, and from one supplier is the best way to do it. 
Suppliers and manufacturers are always on the lookout for customers who want to buy bulk furniture. They usually offer great incentives too, with reliable outlets, such as Autonomous, going as far as offering gifts on specific office accessories. 
However, buying furniture wholesale online is not the same as buying a single unit for your home office. In most cases, huge sums of money will exchange hands, and the consequences of making an error in judgment will be very costly. 
This is why you need to think very carefully before paying for wholesale office desks or other furniture items. Not all office furniture manufacturers are reliable, so a lot of research is needed. 
If you are looking for trusted places to buy cheap furniture, online stores such as Autonomous are the best options. Visit the website now and see all the great items available for bulk orders. 
Benefits of Buying Wholesale Furniture Online
If you find yourself in a situation where you need to buy a lot of furniture in one go, dealing with an online wholesale furniture store has a lot of benefits, such as: 
Easier Logistics
A reliable online wholesale furniture store needs to have a system in place to make life easier for customers who buy in bulk. When selling a lot of desks and office chairs wholesale stores must be willing to assist customers with the logistics involved. 
This means you will be given great shipping options to choose from so that you do not have to worry about how you will get your furniture to its intended destination. At Autonomous, if you are in certain states, such as California, buying wholesale furniture online can even guarantee that you get free shipping for some items.
Cheaper
When you buy office furniture, one of your biggest concerns will always be the cost. Considering the price of a single ergonomic office chair, imagine how much it will cost to buy one for each of your employees. 
However, when you buy from Autonomous, you can take advantage of their discounts for bulk purchases. You can save a lot of money by simply buying all your office furniture in bulk. When you are on the hunt for cheap furniture, online stores such as Autonomous have exactly what you need.
Opportunities for Customization
When you buy a single unit for your home office, you do not usually have a lot of options in terms of customization. You will just have to make do with the colors and designs that are in stock. 
However, customers who buy wholesale furniture online can discuss their preferences directly with the manufacturer. You can request that your furniture is customized so that each executive office chair comes with the company name, logo, and brand colors, for example.
Better on the Environment
Have you ever noticed how much packaging you need, even for a single adjustable height desk? Imagine how quickly the packaging will pile up if you buy a standing desk and chair combo week in and week out. The impact on the environment will be massive. 
However, when you buy bulk furniture, wholesale online shops will package everything all at once, which limits the impact furnishing your office will have on the environment. Fewer delivery trips also mean fewer emissions will be released into the atmosphere.
Uniform Furniture
One thing you always have to watch out for, especially if you regularly entertain customers and other guests in your offices, is that the furniture must always be uniform. However, with online furniture shops, it is always possible that you can buy ergonomic chair accessories of a specific color today and then come back next week to find out that it is out of stock. 
This is how some offices end up with different colored furniture all over the place. In an open-plan office, a lack of uniformity is not a good look and might give your customers the wrong impression about your business.
Five Factors to Consider When Buying Wholesale Furniture Online
When buying wholesale cheap furniture online, there are certain considerations you need to make so that your shopping experience is a good one, and you make the best of the offers being given by the store. 
Consider the following five important things before making a wholesale purchase: 
Budget
Even after receiving a great discount on your purchase, buying a lot of furniture for your office is still a huge order. Good quality furniture costs a lot of money so this is something you need to be prepared for. 
One thing you must avoid is getting carried away by the discounts and other special offers that you may be given by the store. Always keep your budget in mind when shopping for wholesale furniture online so that you do not end up paying more money than you intended. 
There are a lot of options to choose from, especially when shopping at large outlets. If you take the time to consider all the different types of furniture on offer, you will soon find a great option that is within your budget.
Storage
One problem that a lot of wholesale furniture customers end up facing is the issue of where to store all that furniture. Sometimes, you may come across a great sale that is running for a limited time only, forcing you to buy a lot of cheap furniture online before your office is ready. 
When this happens, storage will become a huge headache. While many places provide lots of storage, you have to be careful not to waste all the money you saved from the sale or bulk order discounts on storage fees. 
To be safe, always plan ahead in terms of storage. Also, you can inquire how long the supplier is willing to hold on to your furniture without charging you. Some suppliers may have a lot of free space and will not mind keeping your furniture for you as long as you have made the payment.
Functionality
What are you planning on using your furniture for? Will all your employees be doing the same type of work that requires the same kind of furniture? Have you consulted any of your employees regarding the kind of furniture they need to boost their productivity? 
These are the kind of questions you need to ask before making any wholesale furniture purchases. You need to make sure that the furniture you are buying is functional and meets the needs of your workers. The last thing you want is to have more than 10 desks your employees cannot use.
Minimum Purchase Requirements
Most online wholesale furniture store outlets have minimum purchase requirements that you must meet for your purchase to qualify as a wholesale transaction. That means the discounts that you see being advertised will only apply if you buy at least the specified number of items being sold. 
If you are buying for a huge office, meeting the minimum purchase requirements will probably be very easy. However, if you find that you only need a couple of desks and chairs, it may not be enough to get you the discounts you need. 
In such a case, you will have to decide whether buying more than you intended is the better option compared to buying the furniture items at the original price. You can also try to negotiate with the manufacturer and see if you cannot get a discount even if you do not quite meet the minimum purchase requirements.
Delivery
The issue of shipping is one of the most important considerations you should make when buying office furniture in bulk. Such a big order can cost you an arm and a leg to transport from the supplier to your office. 
If the manufacturer does not offer any shipping discounts for large purchases, you have to seriously consider whether there is no better solution. Shipping costs can be very high due to the size and weight of office furniture, so if you are not careful, your bulk purchases may end up being a lot more than you budgeted for.
Tips for Making Smart Wholesale Furniture Purchases Online
When buying wholesale furniture online, you have to make smart decisions that you will not end up regretting. Such purchases are not the same as simply buying a desk and a chair for your home office. 
With so much money involved, it is important to remember the following tips: 
Always make sure you have enough storage for your furniture so that you do not end up running around at the last minute looking for a place to keep your furniture while you finish up your office.

Inquire about the warranty and return policy before you buy so that if nothing is wrong with your order, you can easily return the items.

There are many shipping options to consider, so if your supplier is not going to provide free shipping, look for the cheapest and safest way to get your furniture delivered on time.

Request a free sample from the supplier before you pay for a bulk order so that you can be sure that you are buying the right kind of furniture for your needs.

Always be ready to negotiate regarding the price of the furniture and the shipping arrangements so that you make sure you get the best deal possible.

If you feel that the supplier is not offering you the best deal for your wholesale purchase, do not hesitate to contact the manufacturer directly so that you can negotiate a better deal for yourself.

Make sure that all the items you purchase are uniform in terms of design and colors. They also need to be the same quality as the sample you received.

Try to go for modern designs and colors that will not look dated in a couple of years because when you buy wholesale furniture you need to make sure you go for many years before needing to replace it. 
Try Autonomous - The Best Place to Buy Wholesale Furniture Online
There are many places to buy office furniture online, making it difficult to know which one to choose. If you choose blindly, you end up either paying a lot more than you had budgeted for or being stuck with poor quality, cheap-looking furniture that will do nothing to improve your work environment. 
However, with a reputable online wholesale furniture store, such as Autonomous, you can rest assured that you are buying the best quality office furniture at great prices. 
The range of office furniture and accessories at Autonomous is fantastic. It is a one-stop shop where you are sure to find everything you need for a modern office. From large items, such as smart desks and cabinets, to small accessories, such as desk mats and organizers, Autonomous has it all.
Besides the wide range and awesome prices Autonomous also has the following incentives for customers to enjoy:
Autonomous Bulk Order Program
The Autonomous Bulk Order Program is designed specifically for customers who want to make a lot of wholesale purchases at once. The wide range of items offered, as well as the great discounts for bulk purchases, is available on the Autonomous page. You can browse through the available products and see which deals appeal to you. 
Autonomous Free Office Design
Not everyone is good at designing their office space or knowing which type of chairs go well with which desks. At Autonomous, all you have to do is explain what your office needs are and the experienced team will help you work out the best furniture to buy.
Final Thoughts
With great discounts, a wide product range, and incentives such as the Bulk Order Program and Free Office Design, wholesale furniture online shopping at Autonomous has never been easier. You can visit the store right now and see the awesome wholesale deals waiting for you.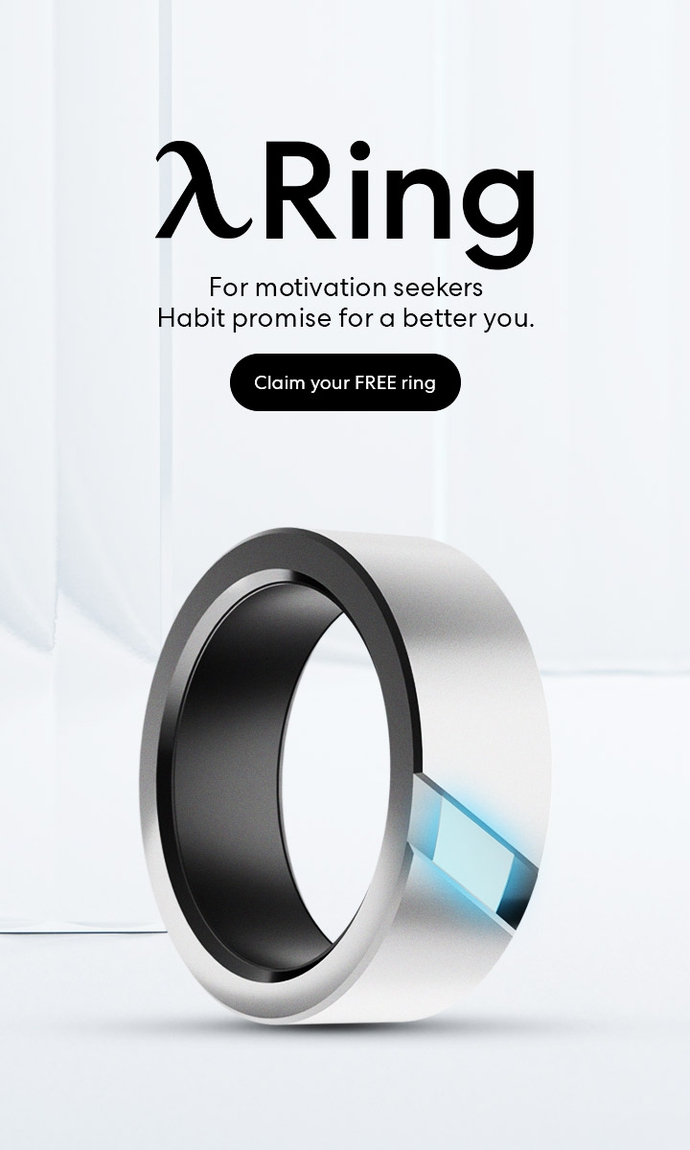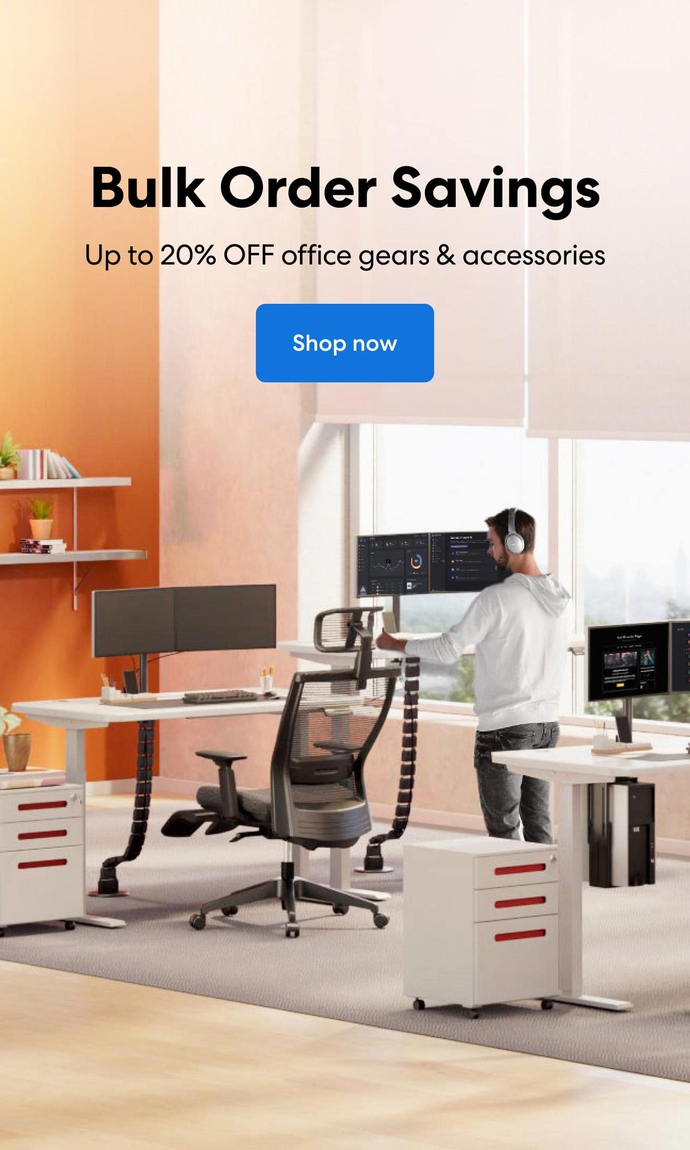 Subcribe newsletter and get $100 OFF.
Receive product updates, special offers, ergo tips, and inspiration form our team.