Smart Products
Why Apple Is Ditching Office Chairs to Ergonomic Adjustable Standing Desks?

Autonomous
|
Oct 7, 2018
6,415 Views
When people think of Apple, one thing that comes to mind is innovation. Not only in the products and services they provide but also to the environment the office workers thrive. Apple believes that employees are as important as the customers. That's why Apple Park came to be.

Apple Park is the iPhone maker's corporate headquarters in Cupertino, California. It is one of the most exclusive offices in the world and non-employees are not allowed to go inside. Taking pictures is prohibited and even the rooms and workstations are kept secret to many. But there's one new thing they are sharing to the public and they are proud of it. Every employee gets a standing desk.
To promote an active and healthy lifestyle within the campus, this tech company is trading in sitting chairs to standing ones. It features custom-made buttons to allow the user to have more options to choose from.
As what other normal offices do, most of the employees sit while working for a very long time. When you are sitting, it means you are not moving. And when you are not moving, there is no blood circulating in your body. It encourages unproductivity, less energy and focus in the work and this is not good, as what the CEO believes in.
According to Tim Cook, Apple's main advocate for standing desks, sitting is the new cancer and promotes a sedentary lifestyle. He believes that to have a better lifestyle, a worker should stand, then sit, then stand and so on. On this way, it makes a good form of exercise.
He added that by standing, it offers amazing health benefits and he envisioned a good healthy lifestyle for all employees. This also comes after the recent release of the Apple Watch Series 4, which is incorporated in one's daily lifestyle. One of its basic features is a reminder to stand up 10 minutes before an hour or when prolonged inactivity is detected.
Other companies embrace standing desks
Apple is not the only company right now that appreciates the wonders of an adjustable standing desk. It is now becoming a trend for others not to just have hip offices and to cater to more millennials, but also a good wellness program for the benefit of the employees. Google, Facebook, and FF Venture Capital are considering giving staff options for their workstations.
Tech giant, Google, has long been using standing desks for their offices, but only if the doctor has prescribed it for a particular medical condition. Because the company observed the great benefits, they have decided to include it as part of their employee wellness program. Every staff can ask for a standing desk if they want to. Up until now, there has been positive feedback from the users because productivity has significantly increased.
On the other hand, Facebook took notice of standing desks because of the clamor it got from employees who wish to avoid sitting down for long periods of time. With over 250 employees working in the New York office, the company has reaped the benefits when using the ergonomic product. One of the employees even mentioned in an interview that the 3 PM habit of slumping has stopped and he felt being active all day. Because of the increased collaboration and teamwork among the team, standing desk requests have increased dramatically.
Venture capital firm, FF Venture, has already refurbished their conference rooms and installed adjustable standing desks to further boosts active participation and engagement during meetings.
Some smaller companies such as Minnesota-based Blue Cross and Blue Shield has long been using it in the early 2000's to their workplace. The insurance company has over 4,000 office staff workstations and all have now been installed. American brand 3M also has also made a lesser expensive version called "Precision Standing Desk " which folds and collapses easily so other users can benefit as well. HGA Architects and Engineers may also have adapted the trend but believes that standing all day is not good either.
Millennials like to work in active workspace
Millennials are a big part of the standing revolution and the newly employed already expects a trendy and modern furniture in the office on their first day. Workers of this generation are not only prioritizing salary but also looking for the place where they work for. From outdoor spaces, nooks, crannies to standing desks, millennials like it when they move and explore.
According to a study, new generation workforce in the 20's to early 30's wants an active healthy workspace. This means that peer-to-peer interaction should be evident, movement is clear and collaboration is present. Traditional workstations such cubicles and enclosed rooms are frowned upon. In the study, 3/4 of those who were surveyed prefer a more synergistic work environment than a traditional setting. In addition, over half of the respondents won't resign if the company invests more in an active workplace.
Human resource managers have also adjusted their approach in employee retention and a big chunk goes to the furniture. According to Microsoft India's head of Human Resources, Rohit Thakur, office design and support services are important needs because it has a huge impact on an employees' well-being. It was reported that in 2017,  the most number of benefit requests HR professional gets is from standing desks. Though some still are not buying the trend, it should still be considered in order to attract more millennials.
Famous people who started to stand up
The concept of standing desk started way back in the 1400s by Italian inventor and architect Leonardo da Vinci who was believed to have used it when he painted his famous masterpieces such as the Mona Lisa.

Another famous personality, American writer and journalist Ernest Hemingway used to write his award-winning novels For whom the bell tolls and The Garden of Eden through a standing desk. "Writing and travel broaden your ass if not your mind and I like standing up", Hemingway famously quoted.

Winston Churchill, an acclaimed novelist, may have gotten his creative juices from the adjustable table he got from an English statesman as a gift. He was once the Prime Minister of the United Kingdom.

The third president of the United States, Thomas Jefferson, is famed for his six-legged tall standing desk. Before Jefferson became a government official at the age of 33, he was a famous architect who used the large slanted top to make blueprints of famous buildings.

Charles Dickens, a British writer and a social critic, has modernized writing in his era when he customized a Gregorian inspired mahogany desk. Apparently, Dickens made his best novels such as David Copperfield, Our Mutual Friend and Bleak House standing up.  

Men writers are not the only ones who made standing desks a popular item in the past. Virginia Woolf, a famous British modernist, owned a desk three feet six inches high, enough to stand while working. According to her nephew Quentin Bell, Woolf has 3 kinds of standing desk which at some point became controversial after she drowned herself in a lake near her writing hut.
Standing boosts active teamwork in some industries
In an interview with the Bloomberg, Apple CEO Tim Cook stressed out the adverse effects of sitting all day and the long-term negative results it can bring to a person. With an average of 8-10 hours an employee sits at a desk, bad posture becomes a habit and productivity suffers.
With the increasing number of companies trying to start a healthier workplace, it is no wonder how adjustable standing desks became so popular.
Aside from health reasons, there are many overwhelming benefits standing desks offer that can boost up team performance and double productivity. Industries and departments such as education, sales and marketing, information technology are bringing in creative ideas to make sure employees' welfare is not compromised.
According to a study, almost half of the companies in the US have installed standing desks for their staff and has increased significantly since 2013.
In an arena where the going gets tough and the tough keep going, being able to cope up with the demand makes a big difference. Here are some of the departments which find standing a great way to work healthy.
In music, keeping the mind and soul is the name of the game. When music writers and editors start to build the tune and feel the beat of a song, an intense urge of emotions tend to creep down the body. And there is no way they could get it just by sitting.
Getting up and moving around keep the fire burning. Standing desks help by making sure the notes are in place while moving from one place to another. On this way, it gives them flexibility to do whatever they want and still keeps organized and in place.
The academe is also a perfect setting for movements and versatility. When teachers are doing lectures or seminars, be at large group of students or in a smaller group discussion, adjustable standing desks provide options for them to modify the height in relation to their audience. This also compliments the teaching strategy when they use Powerpoint presentations or electronic boards.
In addition, students also love to see the ones standing in front. So when the teacher or a reporter use notebooks or laptops, these can be within reach. Professors and lecturers are prone to neck and back pains and using the ergonomically designed product, it can hold them from doing a much better posture.
Sales, on the other end, is all about the art of emotions and numbers combined. Salespeople take calls sitting at the desk, searches prospects outside the office, follows up clients by calling in a corner and creates the best sales pitch at the top of their lungs.
Time is money. Sales department uses standing desk to make all of this easier and faster because as they call it, the clock is ticking. Increased sales productivity and quotas have been observed and team members and managers as well are in a win-win situation.
Graphic Design and Advertising
If you consider 9 hours long enough to be stressed out, you may want to check into the lives of illustrators and graphic designers who happen to sit more than the rest of us.
Aside from designing, artists also need time and space to get the creative juices to keep flowing. In order to keep the blood circulating to the brain and to the body, standing desks can help make sure all the work is not stopped and creativity is still intact.
Workloads can be intense but with the flexibility standing desk provides, graphic designers can still work and enjoy at the same time.
Just like artists and illustrators, IT experts are also prone to demanding tasks and it can take longer hours to finish. From decoding, solving software issues, creating applications, it can be stressful at times. Stretching the legs and back can help while sitting but it won't help much.
A more alternative way is to stand while working. Being able to keep up with the tasks at hand, standing can create plenty of space to move and juggling some paperwork can be easier. With the adjustable buttons, switching from sitting to standing can give more flexible options.
Business should adapt to changing times
With the ever-changing and rapidly evolving world around us, businesses need to have an adaptive mindset to keep up with the trend. Apple, Google, and Facebook are big changers not only in what the products and services they provide but also to the people behind it.
Employees spend much of their days thinking, deciding, meeting and collaborating and if there is a way such as standing to keep them active and effective most of the time, it may help keep the energy and productivity flowing all day.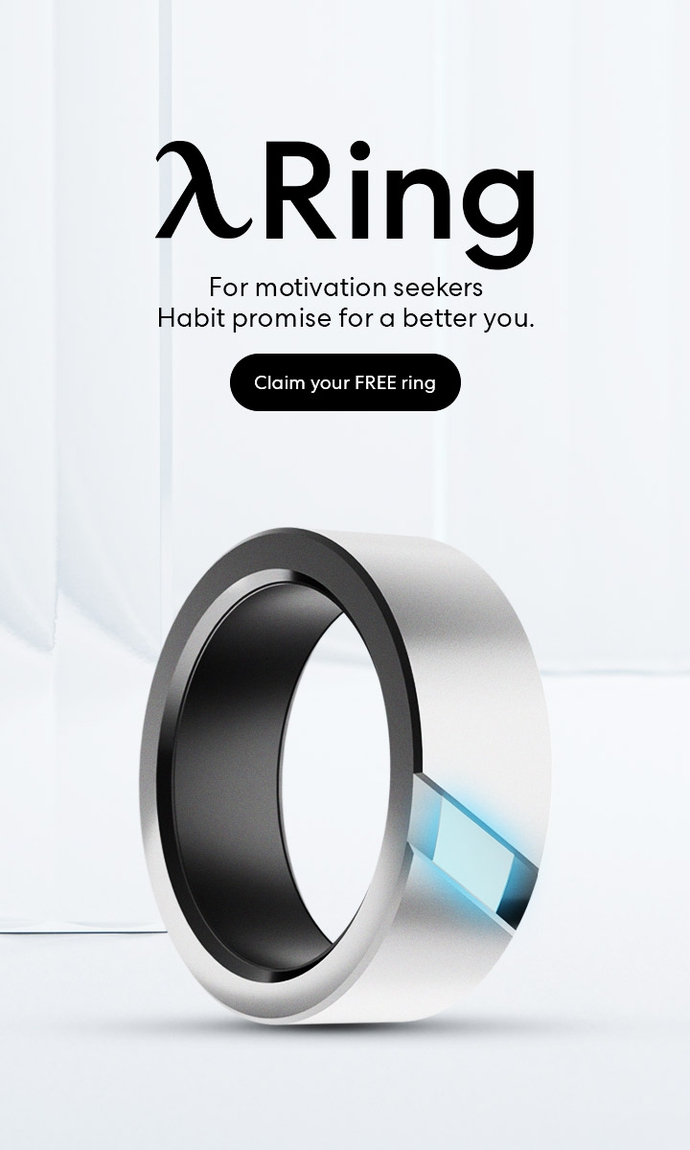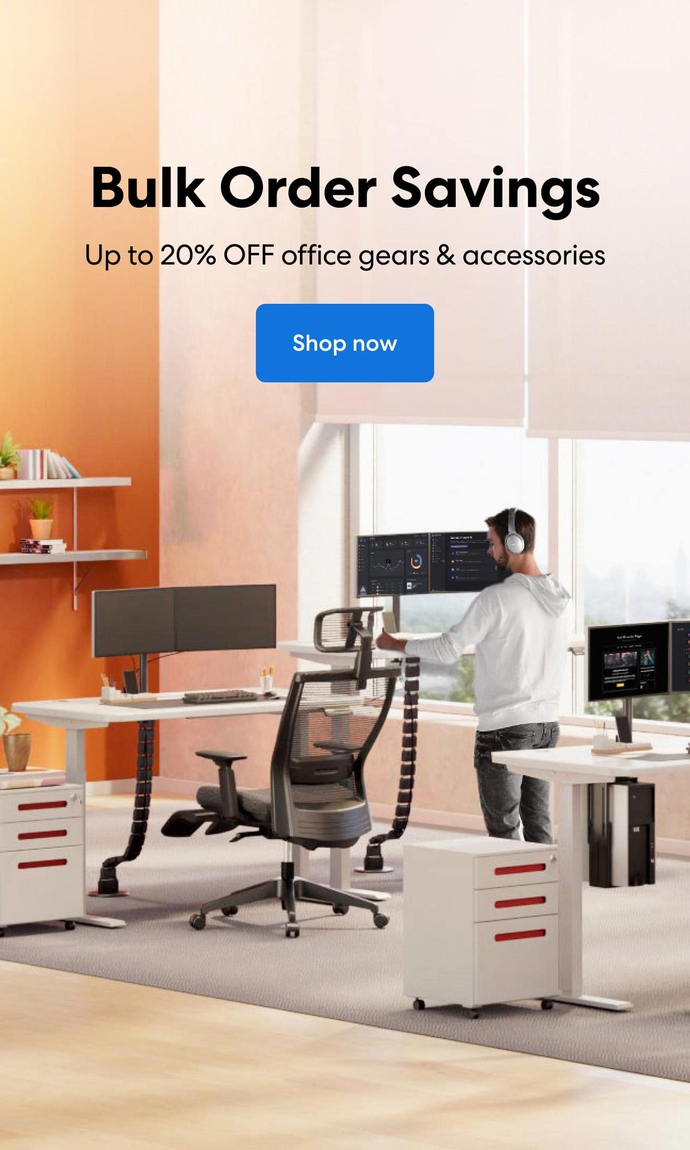 Subcribe newsletter and get $100 OFF.
Receive product updates, special offers, ergo tips, and inspiration form our team.