Smart Products
Why Do You Need a High Back Office Chair with Lumbar Support?

Autonomous
|
May 29, 2021
2,134 Views
A long day at the office often leaves you feeling mentally and physically exhausted. This mental exhaustion is to be expected, but you certainly didn't sign up to feel like you just ran a marathon by the time the end of the day comes around.
Nonetheless, your limbs still feel stiff and you're left with an achy back. However, what if we told you that this problem could be solved by the simple incorporation of a high back office chair with lumbar support?
That's right! The reason for your sore back and strained neck is the absence of proper ergonomics in your workspace. However, the inclusion of a lumbar support system in your high back office chair can work wonders in relieving these effects. Continue reading to find out more. 
What Is a Lumbar Support System in a High Back Ergonomic Office Chair?
The primary purpose of a lumbar support system in a high back ergonomic office chair is that it aids in supporting your back while maintaining the natural curvature of your spine as you're sitting and working at your desk.
This lumbar support in an ergonomic office chair is included where the lower portion of your back hugs your chair while you're seated. Naturally, this lumbar support is located towards the bottom of your chair's backrest and can be in the form of a pillow or curved design.
Why Should You Invest in a High Back Chair with Lumbar Support?
Sitting for extended periods is bad for your health. This has been proven time and time again. However, office workers still need to sit at a desk for a certain amount of time each day. One way we can improve the ergonomics of any workspace is by incorporating a standing desk into the office.
However, you can't stand for your entire working day. Too much of anything can become counter-productive, which is why a high back office chair with lumbar support is an exceptional addition to your office space.
The presence of lumbar support in an ergonomic office chair helps ensure that your spine is comfortably supported while you sit. This helps negate the adverse effects of sitting for extended periods. Some of these negative effects include back, shoulder, and neck strain.
Additionally, a lumbar support system aids in the promotion of healthy spinal alignment and prevents individuals from slouching over and working in postures that could potentially add more stress on their back. This can help encourage a more comfortable working environment, which is known to enhance productivity and mood. Thus, making these chairs excellent additions to include in your workspace.
What Are the Features That Make Good Lumbar Support for Your High Back Office Chair?
A good one is a subjective thing because our bodies are different from each other. Thankfully, many options are available to choose from when selecting your ergonomic high back chair with lumbar support. You should keep in mind that:
Office workers with a higher Body Mass Index (or BMI) are going to prefer a taller structure that targets higher up their spine.

Females typically have more defined spinal curvature towards the lower back (also called the lordosis), which means that a more pronounced lumbar support would be beneficial.

A lumbar depth of between 0.6 inches and two inches generally works well for most of the population.
From here, we can look at the different types of lumbar support systems that can be incorporated into the design of a high back office chair. 
Adjustable Lumbar Support
Adjustable lumbar support mechanisms are designed for manual adjustments to the lumbar area, which work to better fit the spine's depth and curvature. This adjustability can be offered for:
Height: you can manually adjust the location or height of the lumbar support to target a specific area of your back.
Depth: you can control how much of this lumbar support protrudes outwards.
Firmness: you can control how soft or firm the lumbar support is, which is typically controlled through a knob.
Fixed Lumbar Support
Fixed lumbar support entails a fixed mechanism to the backrest and cannot be modified or repositioned in any way and is known for offering basic ergonomic benefits. These fixed mechanisms are found in leather office chairs and more cost-effective models (mid-back vs high back office chair options). 
Dynamic Lumbar Support
This type of lumbar support mechanism automatically adjusts the firmness and depth offered. These adjustments are based on your posture and offer constant support while you are working. Such dynamic lumbar support is generally offered in higher-end chairs.
Don't Forget About Breathability!
As we have mentioned, lumbar support is offered to promote healthy spinal posture. However, the goal of this mechanism is also to offer comfort. That is why breathability should also be considered. Lumbar support that includes leather in the design is known to reduce airflow and can cause sweat buildup. This leads to an uncomfortable seating experience, especially during long working hours.
However, the inclusion of mesh fabric in the construction of a lumbar support system helps to enhance breathability and maximize airflow for increased comfort during extended hours in front of your desk. Additionally, mesh functions to support the back and promotes healthy spinal alignment, which enhances the performance of these mechanisms.
What Are the Benefits of an Ergonomic Adjustable Lumbar Support High Back Office Chair?
An ergonomic high back office chair with lumbar support means better back health. This functions to improve your work experience and increases your productivity. The most prevalent benefits of including such a feature in your ergonomic high back chair include:
Added Comfort
Effective lumbar support offers more comfort. This is because these ergonomic office chairs support your back correctly while promoting healthy spinal alignment. Some are even known to actively force you into a healthy working position.
Reduced Pain
Having adequate back support helps reduce neck and back pain. This allows you to work free from strain. It also helps support your hips, which prevents stiffness building up from sitting for extended periods.
Enhanced Posture
Your back, spine, and shoulders are aligned and supported correctly with the inclusion of a lumbar support system. This ensures a better active and passive seating position, which enhances your posture and promotes correct spinal alignment. This enhanced well-being is going to ensure you experience less pain while continuing to work for extended periods in front of your desk.
What Are the Best Lumbar Support High Back Executive Chair Options?
The market is saturated with endless options when it comes to choosing a suitable lumbar support high back executive chair, which can be daunting. That is why we have searched the market to provide you with the top five picks, so you don't need to worry about taking on the task alone. Here is what we found to help you buy an ergonomic chair:
1. ErgoChair Pro - Adjustable Lumbar Support High Back Office Chair
The ErgoChair Pro is known for being one of the most effective adjustable lumbar support chair devices on the market. It is designed to be completely supportive and fully adjustable while offering enhanced breathability for a more comfortable seated experience.
When using this ergonomic chair, you are equipped with top-of-the-range features that help to keep your spine aligned and your muscles relaxed. Its flexible lumbar support is equipped for any seated position while offering a smooth reclining ability with five lockable positions.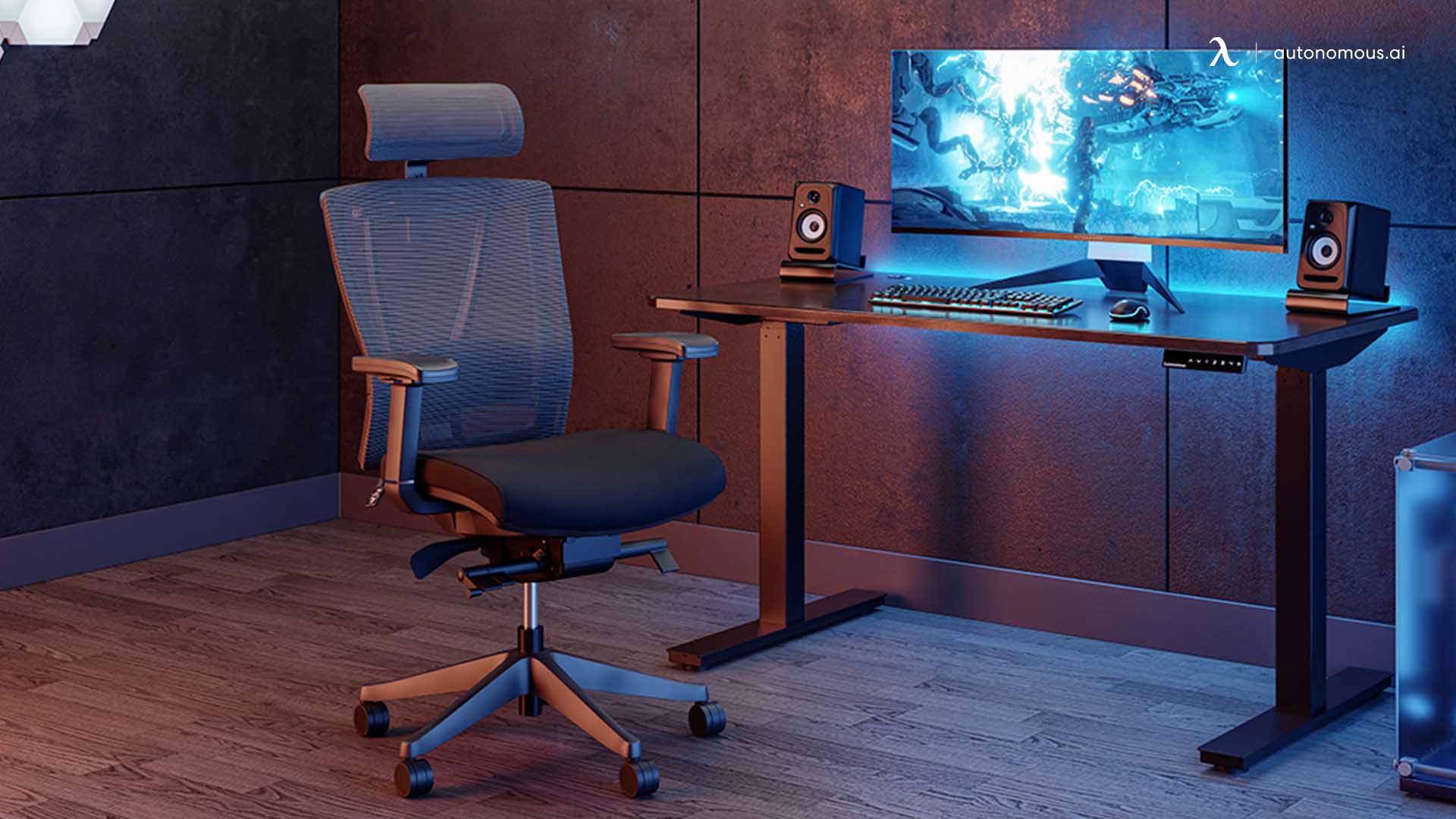 Additionally, this high back office chair with lumbar support comes with an adjustable seat tilt, backrest, headrest, height, and armrest. Thus, you can make the necessary adjustments to ensure you are receiving tailor-made support to the regions placed under stress while sitting for extended periods. These include your back, neck, shoulders, and hips. 
This ergonomic office chair with lumbar support can fully and comfortably support individuals who weigh up to 300 lbs. Another excellent feature is the inclusion of a mesh back that works as another supportive structure while optimizing airflow. Finally, this product is made from 100 percent earth-friendly materials.
Pros and Cons of ErgoChair Pro
The design offers enhanced airflow for a more comfortable seating experience.
The lower back support offered is unmatched.
Taller individuals might find the lower back support misplaced.
2. ErgoChair Plus - High Back Office Chair with Back Support
The ErgoChair Plus has the reputation of being one of the most dynamic chairs on the market. The beauty behind this design is that it is inspired by movement and is engineered for individuals who wish to move more during their working days while remaining comfortable.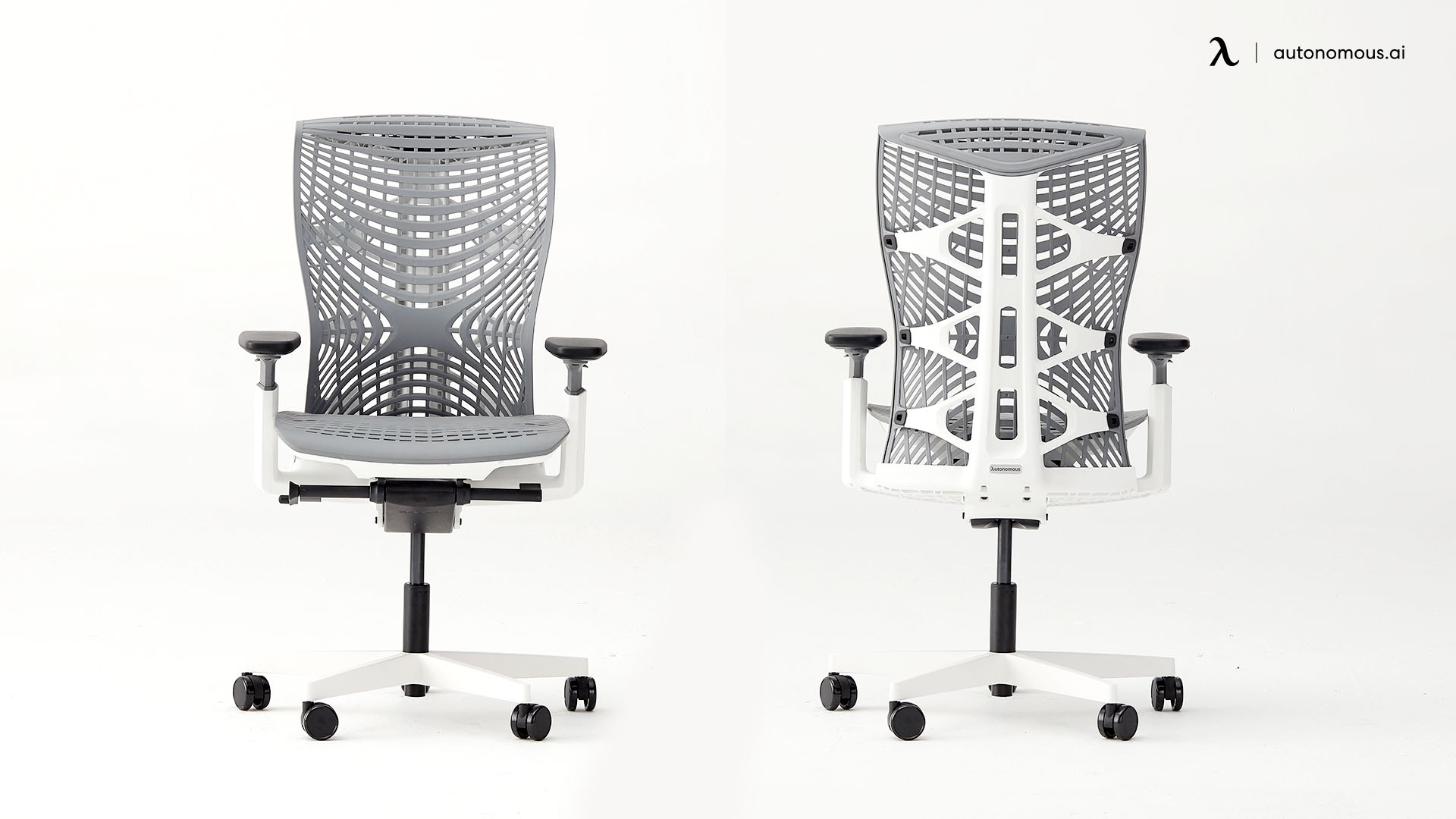 One of the most impressive features of this ergonomic office chair is that it's designed with frameless construction. This offers unhindered movement. Additionally, the build of this high back office chair with lumbar support features earth friendly TPE that makes this product 10 times more durable than other models.
The advanced design encourages natural mobility and offers adaptive spinal support and you also have the options of a breathable mesh or TPE inclusion. Finally, the chair can comfortably support individuals weighing up to 300 lbs
Pros and Cons of ErgoChair Plus
Comfort is optimized with this design.
Healthy spinal alignment is promoted with the top-quality lumbar support system.
The price might be too much for office workers who are on a strict budget.
3. Ergohuman - Ergonomic High Back Office Chair with Lumbar Support
The Ergohuman ergonomic chair is well-liked by individuals looking to reduce lower back pain. This is because the design of the lower lumbar support is impressive and is built to naturally protrude beyond the chair's upper backrest.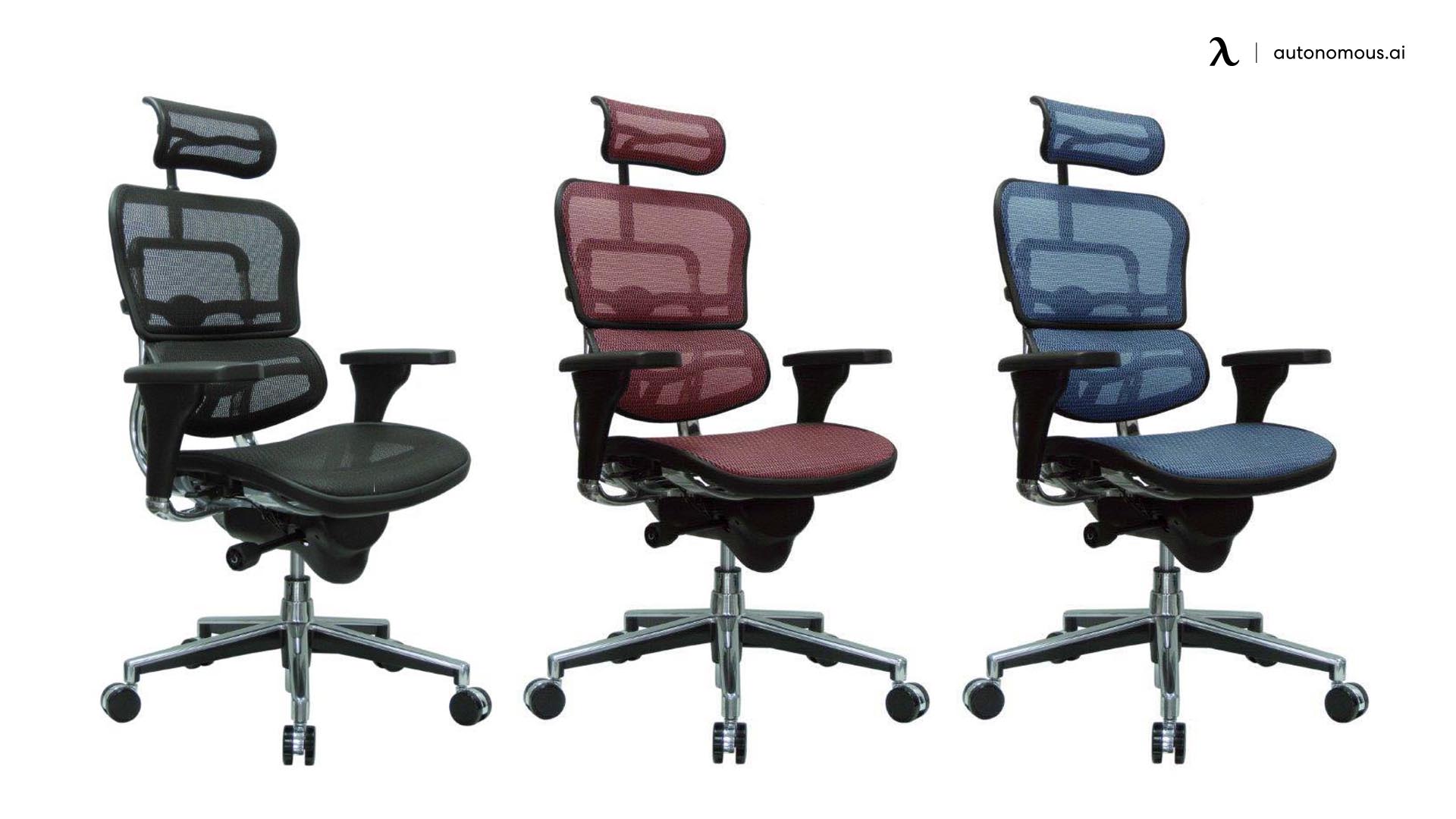 Additionally, this design offers automatic depth-adjusting features. These are based on the user's weight. Another great addition to this chair is that it offers great flexibility, which allows the chair to move with you as you work around your office space. You also have a reclining feature to help relieve built-up tension from those long hours in the office. 
Pros and Cons of Ergohuman
It offers automatic depth adjustments.
It features enhanced flexibility.
The lower back support is not as robust as other models.
4. Humanscale Diffrient Smart Ergonomic High Back Chair with Lumbar Support
This is one of the best high back office chairs with lumbar support for those who are on a budget but still want an ergonomic chair that supports the back. This Humanscale doesn't offer an adjustable lumbar support system. However, this fixed support isn't a problem for most individuals.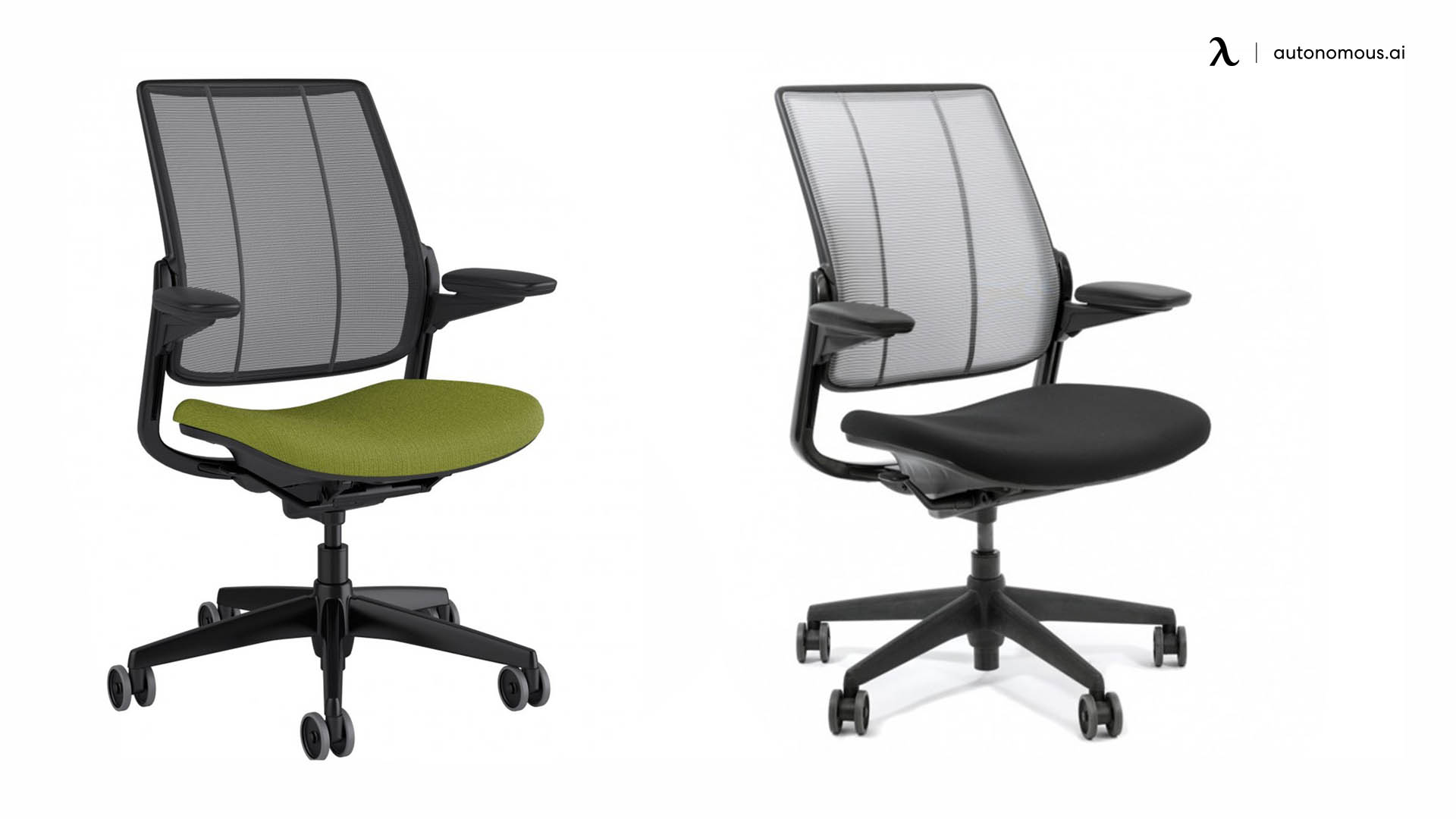 You may encounter issues with the placement of this lower back support if you're tall. However, it's designed with a unique pivoting backrest design for enhanced movability. Thus, it allows you to sit straight while working at your desk.
Pros and Cons of Humanscale Diffrient Ergonomic Chair
The unique pivoting backrest design offers enhanced support.
Good lower back support is offered.
The lumbar support system isn't adjustable.
5. Steelcase Leap v2 - Ergonomic Office Chair with Lumbar Support
Support offered in this high back office chair with lumbar support is equipped to help negate back pain. It's built with medium to medium-strong support, thanks to an intuitive lumbar support system, which allows you to make precise adjustments for optimal comfort and support.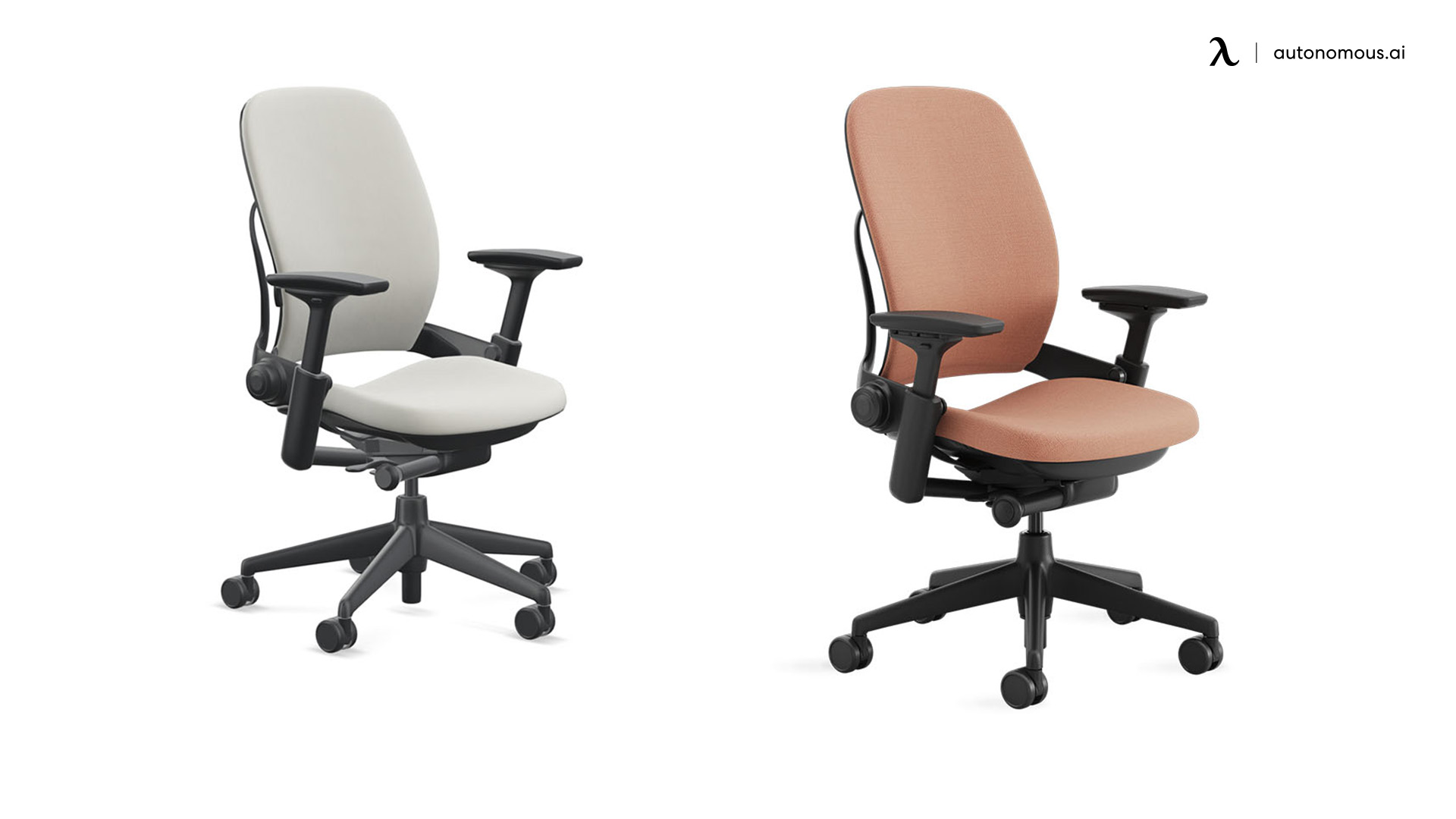 Its height-adjustable lumbar support can move the pressure down and up your back for targeted relief. Additionally, the lumbar tension system increases or decreases the curvature offered in the backrest. This is another element that helps you receive optimal support.
Pros and Cons of Steelcase Leap v2
It's designed with an intuitive lumbar support system.
The chair is equipped with height adjustability.
Lower back support is reduced when reclining at its maximum range.
The Bottom Line
The amount of support you need and where lumbar support is required the most is going to dictate your purchase decision. Nonetheless, there's no doubt that anyone can benefit from the inclusion of an ergonomic high back office chair with lumbar support features in the workspace.
It's beneficial to outline what you specifically need from an ergonomic chair to invest in the right device for your body. From here, you can expect a more comfortable working environment that's going to improve your work performance, productivity, and good posture.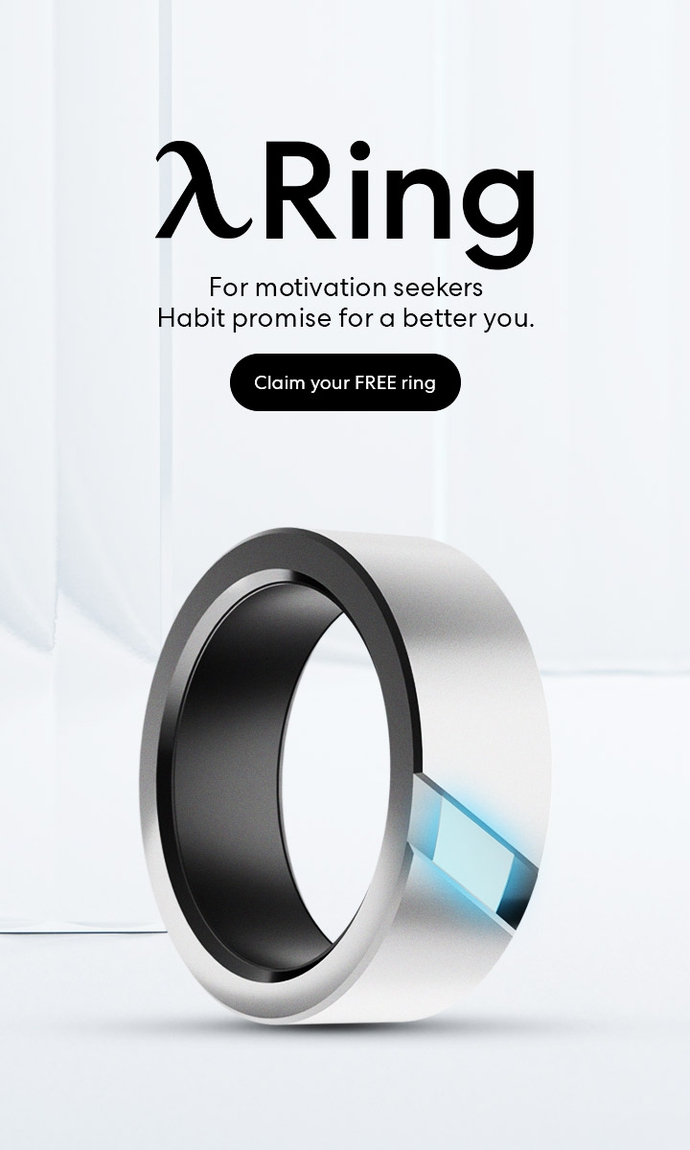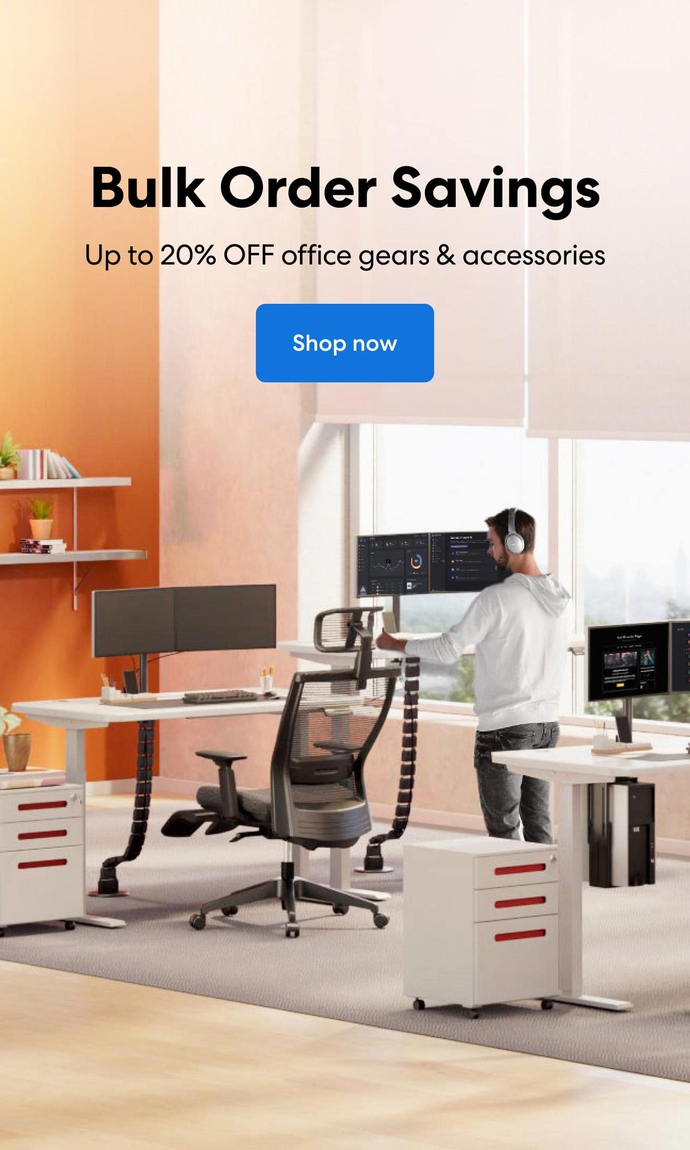 Subcribe newsletter and get $100 OFF.
Receive product updates, special offers, ergo tips, and inspiration form our team.