Smart Products
Why Should You Own a Reclining Computer Gaming Chair?

Autonomous
|
Aug 17, 2021
2,222 Views
The world is moving digital. Now, instead of playing physical games, people prefer playing games online. This arises from an ongoing need for specialized gaming chairs. Especially when you know that you have to spend hours sitting in the same spot. Therefore, manufacturers began designing reclining computer gaming chairs. These chairs are normally made of faux leather or normal leather. They contain a high back race that also makes them the best chairs for back pain.
But along with comfort, most people also prefer gaming chairs because of their exceptional looks. Because they claim that it looks cool and fascinating. The unique design and wonderful color patterns of reclining computer gaming chairs play vital roles in making them cool.
This article will explain everything about the reclining PC game chair, including its benefits and what makes it different from the other gaming chairs. These details are discussed in the following paragraphs.
Why You Should Own a Reclining Computer Gaming Chair?
Are you thinking of buying a reclining computer gaming chair, but you are confused? Don't worry because we will explain everything to you.
How is a Reclining Gaming Chair Different from a Normal Gaming Chair?
Sitting continuously on the same spot causes back pain and raises other health-related issues such as obesity, lethargy, fatigue, body pain, and much more. And most of these issues are not because of playing games but because of sitting on the wrong chair. Yes, you heard it right. Parents normally associate these pains with computers and games, which is wrong. But if you get a specialized gaming chair for your kid or yourself, you will be saved from all these issues. That's what sets a reclining gaming chair apart from the normal gaming chair. Therefore, upgrading from a normal gaming chair to a reclining office gaming chair or reclining gaming desk chair is always a wise option.
How Can a Reclining Gaming Chair Boost Your Gaming Experience?
In a normal office chair vs gaming chair argument, people often argue that gaming chairs are a waste of money. So, to make their minds clear, we have listed a few benefits of a reclining gaming chair, which are discussed in the following sections.
Comfortable
Normally, offices are equipped with cheap and traditional chairs with fixed armrests, inappropriate backrests, and no recline. Such chairs compel users to sit in a single static position while reducing their comfort. Because it makes the body tired, but if you buy an ergonomic chair and reclining computer gaming chair, you will be saved from these issues. 
Active and Productive
No matter if you want a reclining computer desk chair for your gaming setup or office, a good chair will always make you active and boost your productivity. But you may wonder, how does it link to human productivity? Human bodies and minds are more productive when they are active. And for staying active, they must be at ease. But sitting on the same spot for hours, especially when the chair is uncomfortable, reduces comfort and ultimately human productivity. 
Thicker Seats and Superior Backrest Padding
The reclining computer gaming chairs have thicker layers than normal chairs. This is because they contain resilient foam on both the backrest and seat. Moreover, most professional gaming chairs contain cold cure foam, one of the industry's best quality foams. These are normally used for making seats for cinema and luxury cars, etc. So that is another reason behind the comfort of gaming chairs.
Health
Cheap office chairs put unnecessary pressure on human muscles and the overall body. It limits movements. These factors cause pain on the shoulders, trunk, neck and accelerate fatigue. Moreover, few people also experience headaches, backache, and things may even get worse with time. Besides, an uncomfortable chair also results in slow blood circulation, and the knees unnecessarily pressurize joints. And when the pain moves upward, it can even cause migraines. So, how can one stay happy and productive under these issues? And here is when the reclining gaming office chair comes to the rescue.
Supports Healthy Sitting Postures
Reclining computer gaming chair has adjustable components that meet the requirements set for the ergonomic office chairs. These chairs are made on two standards. First, adjustable parts promote healthy sitting posture, and second, they promote flexible movements instead of demanding you stay stagnant. You can begin with adjusting the height to rest your feet well on the floor. Afterward, you can adjust the pillows to support your neck and back. 
Excellent Design
Along with excellent health benefits of an ergonomic chair, the reclining PC gaming chair also contains an excellent design slightly discussed above. These chairs are available in different colors. So, you have high flexibility in choosing the color that suits your room's decor. Besides, it has a wide range of different styles and shapes that meet your needs. It also makes a great addition to your room and will not be awkward like most other chairs. Most people choose these chairs for their design, especially the younger generation, because playing their favorite games while sitting on these chairs looks cool. 
Either you need a reclining gaming desk chair for gaming purposes or your office, these chairs are always a good option if you want to stay comfortable and productive. Besides, humans should never compromise on their health. That's why buying a reclining computer gaming chair is necessary. Especially after the global pandemic, which has increased the demand for work from home. Getting these chairs has become a need. So, if most of your work is on the computer, don't wait and get one chair for yourself.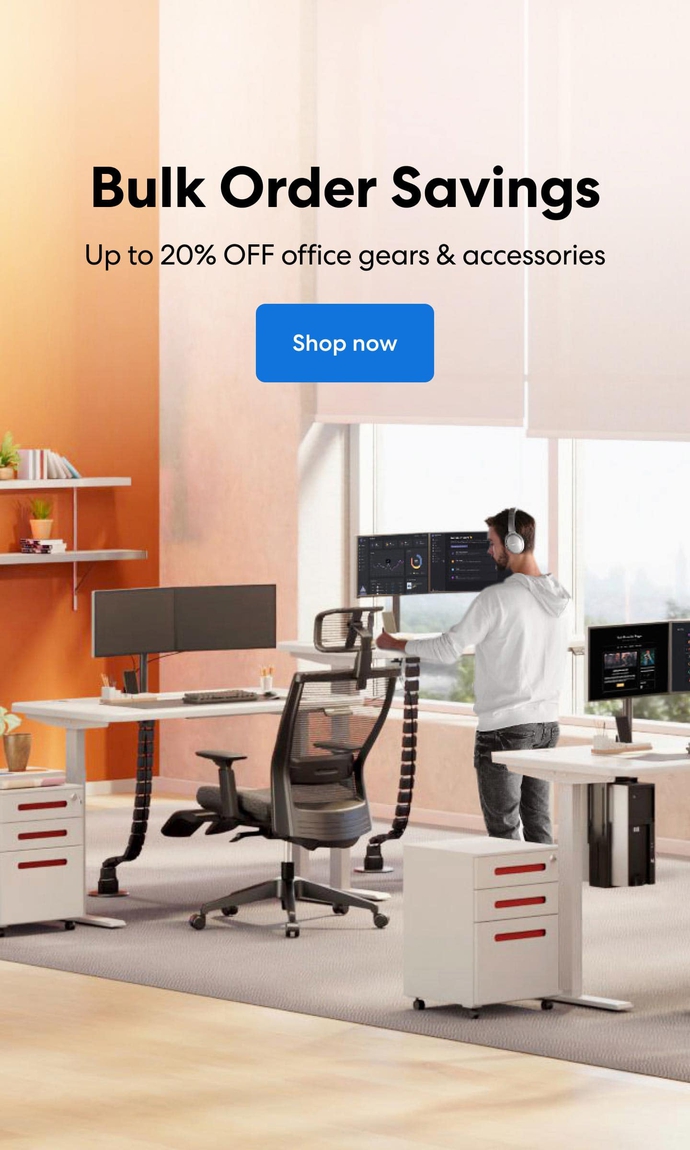 Subcribe newsletter and get $100 OFF.
Receive product updates, special offers, ergo tips, and inspiration form our team.