Smart Products
Why Should You Buy a Desk Chair With Wheels? Find Out Here!

Autonomous
|
Oct 27, 2022
940 Views
There are many types of office chairs that can be used in the office but one of the most popular is the desk chair with wheels. Favored for its ease of mobility, this chair has been one of the most common furniture items in all kinds of offices for many years now. 
With the advancement of technology, the range of chairs that are now available is bigger than ever. This certainly makes it very complicated to buy an ergonomic chair, especially if you are not sure about the design and you are working with an open budget. 
However, except for a few minor features here and there, most desk chairs on wheels are basically the same in terms of functionality. At Autonomous, you will find a wide range of great options to choose from. 
With the right guidance and the tips outlined in this article, you will soon have your very own office chair on wheels that you can be proud of. 
20 Great Options To Consider!
Ready to get yourself a great office chair to go along with the furniture you invested in? Why not get a desk chair with wheels and enjoy dual functionality? Here are a few great options: 
1.  ErgoChair Pro
We might as well start with what we consider to be the best ergonomic chair on our list. The ErgoChair Pro fully deserves that title, thanks to its many awesome reclining and mobility features. With high-quality, ultra-quiet wheels, you cannot go wrong by choosing one of these great chairs from Autonomous. 
2.  ErgoChair Core
Do you spend long hours sitting in front of your computer either working or playing games? You need a computer ergonomic chair, and there isn't a better option than the ErgoChair Core. The dual design elements mean that this chair is at home in any environment, whether it's in your office or your sitting room. 
3.  ErgoChair Plus
The modern Italian design elements that are used in the ErgoChair Plus make this one of the most highly reviewed chairs on our list. It's safe to say this chair has a lot of fans, and after a few hours of sitting in it, you will definitely agree! The combination of wheels and recline features also encourages the type of natural movement that is good for you. 
4.  ErgoChair Recline
There is no better reclining ergonomic chair on this list than the ErgoChair Recline. Whenever you feel the need to put your head back and relax for a little bit, the ErgoChair Recline will accommodate you perfectly without so much as a creak or squeak. 
5.  AvoChair
When you think of an eco-friendly office chair, what comes to mind? We think the AvoChair fits the definition perfectly, thanks to its simplicity of design and, more importantly, the environmentally friendly material that is used in its manufacturing.
6.  KERDOM Ergonomic Chair: Double Lumbar Support
When you see the words double lumbar support, you should know what to expect. Specifically designed for people already suffering from back pain, this ergonomic chair from KERDOM has a highly pronounced lower arch that may be difficult to get used to at first, but will ultimately prove to be very effective. 
7. Northread Conference Ergonomic Chairs
The years of experience in producing top-of-the-range ergonomic chairs that Northread has is shown plainly in its latest offering. Say goodbye to an aching back every night after work. Sit in one of these comfortable chairs and lose yourself in your work. 
8.  KERDOM Office Ergonomic Chair: Adjustable Armrests & Headrest
A great chair on wheels cannot be one-size-fits-all. There has to be room for making a lot of adjustments until it is just perfect for your height and the orientation of your workstation. This is an area KERDOM excels in, as shown by its ergonomic office chair. 
9.  Logicfox Ergonomic Office Chair: Saddle-shaped Mesh Seat
Logicfox really put a lot of effort into the design of their saddle-shaped mesh seat. The result is a truly awesome ergonomic chair to be proud of. Once you get used to the unusual saddle-shaped seat, you will realize how improved your sitting posture is and wonder how you ever got along without this chair. 
10.  KERDOM Ergonomic Chair: Breathable Mesh Cushion
Long office hours during the hot summer months should not be a source of stress for you anymore. Get yourself one of these KERDOM ergonomic chairs with breathable mesh cushions and say goodbye to sweating through your work attire once and for all. 
11. The Office Oasis Ergonomic Chair: Hardwood Floors Caster
If you are worried about leaving some wheel tracks across your beautiful hardwood floors, consider buying the Office Oasis Ergonomic chair. This chair will sail smoothly across your floors without leaving behind a single mark while at the same time helping you to maintain the proper sitting position. 
12.  KERDOM Ergonomic Chair: For Wooden Floor
Wooden floors are the bane of all wheeled-chair manufacturers. Not only are they slippery which causes a safety concern, but some wooden floors can easily get damaged by a heavy chair with very hard wheels. This ergonomic chair for wooden floors puts an end to all that by giving you a chair specifically designed to work on wood. 
13.  US Office Elements Conference Chair: Lumbar Support
Lower back pain is a huge problem among office workers, to the point that many chair manufacturers are dedicating a lot of research to designs that can help with this issue. The lumbar support features of the US Elements Conference chair are the fruits of some of that research 
14. Finercrafts Office Chair: Headrest & Leg Rest
Do not simply focus on the wheels and forget that a complete chair needs a great headrest and footrest as well. With this great option from Finercrafts, you can stretch out comfortably and take a few minutes to recharge your energy levels.
15.  Eurotech Ergohuman High Back Chair
If you have a wooden floor that you could not bear to leave a mark on, try this ergonomic chair from Eurotech. Not only will you protect your wooden floors, but the high back will take care of your body as well by helping you maintain a good sitting posture. 
16.  Sadie Swivel Mid Back Mesh Task Chair
What do you get when you put a great set of wheels on a black office chair with arms? You get the awesome Sadie Swivel Mid-back Mesh Task chair. The arms allow you to rest your tired limbs after extended typing sessions while the mesh is great during the hot summer months. 
17.  Stone and Beam Nailhead Swivel Office Chair
The swivel features of the latest offering from Stone and Beam Nailhead are simply top-class. You will be able to glide around effortlessly and as quietly as possible without disturbing anyone. The design characteristics of this chair are also fresh and modern. 
18.  OMF Armless Desk Chair
Choosing a simple chair can be the best thing you can do when selecting a chair on wheels because it will give you the perfect solution to your needs at an affordable price. That is the case with the simple yet functional and great-looking OMF Armless Desk Chair 
19.  Xialiuxia Office Chair
With a wooden frame covered by brown cotton and plastic, the Xialiuxia office chair manages to produce yet another great office chair that will add a bit of style to any setting. It comes with a strong set of wheels as well that will last you a very long time. 
20.  Flash Furniture Hercules Office Chair
This is one chair that was made with big people in mind. The Hercules office chair from Flash Furniture is not only big but is also ultra-luxurious. Furthermore, the addition of a smooth set of wheels is just the bonus of an already awesome office chair. 
Advantages of Desk Chair With Wheels
The following are some of the common advantages you can expect from your wheel desk chair: 
It is much easier to move around and reach important items without even leaving your chair

These chairs are highly portable, making it easy to move them from one office to another

They can be quite versatile when you include a headrest or a footrest

You can take a few minutes to swing around your chair because it's a great way to relax when taking a break

The latest chairs are ergonomically designed making them great for back pain 
Cons  of Desk Chair With Wheels
Office chairs with wheels are great items to have in your office, but they do come with a few disadvantages that you should be wary of, such as: 
They are usually more expensive than similar chairs without wheels

The moving parts can easily get damaged meaning they will need to be repaired.

There are some balancing issues that you need to consider 
Be Safe!
A desk chair with wheels can be a lot of fun, which is why some people end up being carried away and injured. It is very easy to fall off a chair with wheels or end up crashing into the furniture if you are not careful. 
If your office has particularly slippery floors you need to exercise caution because a lot of workplace accidents have happened this way. While swinging around is a good way to relax, you should remember that a desk chair on wheels is not a toy. 
Where Can I Find the Best Desk Chair on Wheels?
Whether you are looking for a cross-legged office chair, a desk chair with wheels, or a simple floor chair, Autonomous has it all. The Autonomous webpage is the best place to find any kind of office chair at affordable prices and with a great warranty. 
Things To Consider When Buying a Desk Chair With Wheels
Buying office furniture and accessories is no longer as simple as it used to be. You cannot just walk into any shop and buy the first chair you see unless you want to risk being disappointed in the end. 
The following are some of the important considerations you have to make:
Floor
Some floors are simply not made for chairs with wheels, and this can be very dangerous if you go ahead and buy one anyway. Sometimes, it is even the other way around, with the wheels causing damage to the floors as the users wheel themselves around.
Company Rules
Each workplace has its own set of rules and regulations that each employee is expected to follow. Some companies may forbid the use of wheeled chairs either for safety reasons or because of the potential to disturb other employees. 
Appearance
Even though it is not common, you should still consider the place where you want to use the chair with wheels and ask yourself whether it will not make you look childish. Sometimes, when you need to give off an air of respectability, a desk chair with wheels might not be the best way to go. 
Safety
As mentioned before, safety should be one of your first concerns. If you know that your senses of balance and coordination are not very good, then perhaps a wheel desk chair is not the right option. 
Quality
Last, but not least, consider the quality of the chair. There are a lot of products available out there and unless you want to end up with a cheap piece of furniture that will end up breaking down in a very short time, then look for the best quality chairs on the market. 
Final Word
With the right desk chair with wheels, you can enjoy a lot more freedom of movement while you work. It is also a great way to relax in between work sessions, which will gradually improve your productivity in the long run. 
Autonomous has a wide selection of great options to choose from on its website. Feel free to browse through their catalog and pick whichever option you want from the comfort of your home.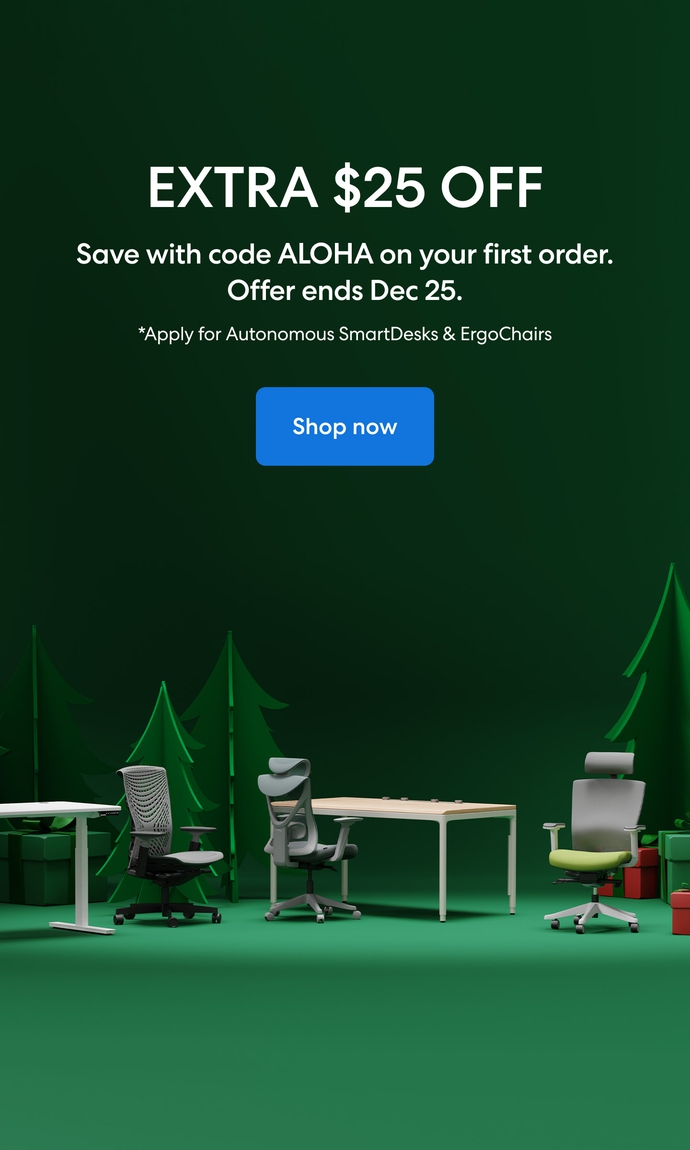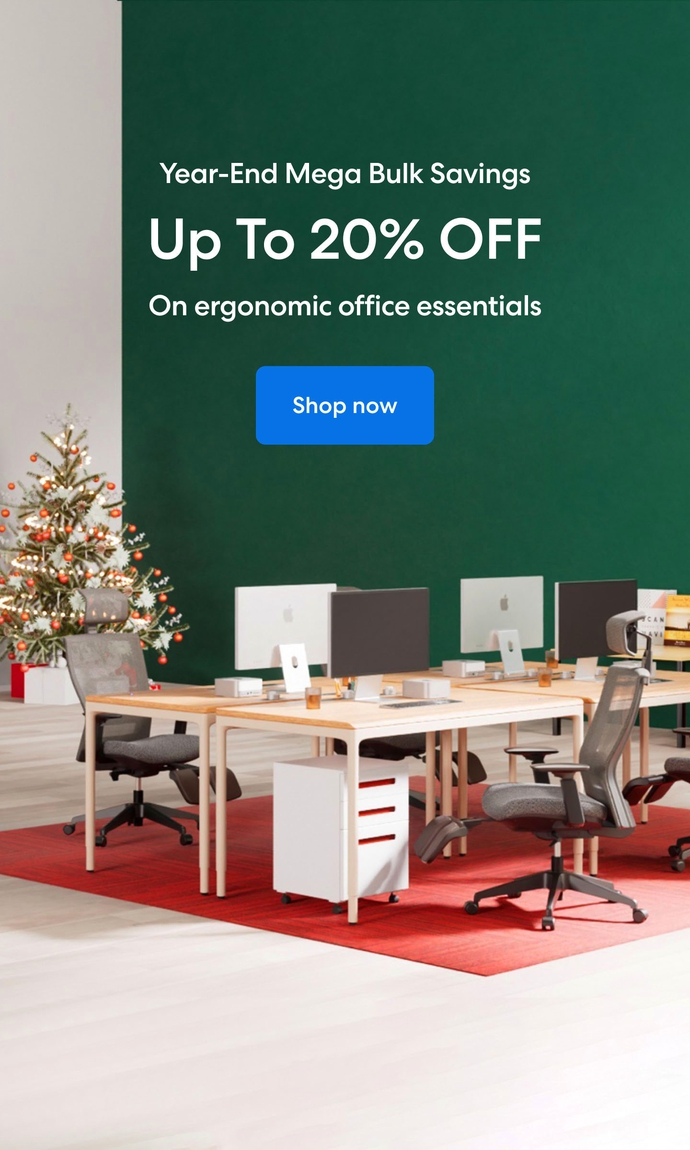 Subcribe newsletter and get $100 OFF.
Receive product updates, special offers, ergo tips, and inspiration form our team.