Our society is seeing a growing trend of people working from home, and it has its ups and downs. Working a strict schedule is sometimes difficult when you have more time at home. When getting up is a chore during the winter months, it is unavoidable to set up your workstation at home. See our list of work-from-home essentials you need for your home office.
1. SmartDesk Connect
The app remembers your preferences, so you can connect and control them. The desktop or mobile app lets you control your desk from your home office chair with wheels. You can schedule reminders for sit-stand sessions and set custom preferences throughout the day. An inbuilt sensor prevents the engine from starting if it detects obstructions above and below the desk.  
2. ThermalComfort Heated Lumbar Support
Your lumbar curve can be controlled at six temperature levels by ThermalComfort, so you will always feel comfortable, no matter where you are. You can stay comfortable with the built-in heater that can reach 122°F (50°C) or cool down with built-in fans to keep your back ventilated.
Vibrating massagers with three intensity settings help reduce muscle tension and improve circulation in the lumbar curve. A 15-minute timer can automatically power them on and off. With its lightweight, battery-powered, ultraportable design, it's the best work-from-home chair for back pain in your home, office, or even a plane ride. ThermalComfort goes with you wherever you go.
3. CrazyCap 2.0 Purification Bottle from WAATR
This is one of the necessary work-from-home essentials. It has a built-in UV light that sanitizes your water automatically. In a durable and eco-friendly bottle, you can drink clean, pure water anywhere. CrazyCap does not require maintenance because of its filter-less design. Ensure you have an optimal CrazyCap experience at all times.
It maintains hot drinks for 12 hours, and drinks remain iced cold for 24 hours, thanks to the BPA-free double-walled vacuum insulation built into the device with a wavelength of the same ultraviolet light used in operating rooms. NSF International has certified this product as 100% CHEMICAL-FREE.
Pristine drinking water is as easy as tapping your finger. Two taps on the cap are enough for a 60-second quick clean or five taps for a more thorough 2-minute cleansing. Bacteria and germs cannot breed in CrazyCap. Water in the cap is kept fresh and clean 99.96% of the time by UV rays activated every four hours.
4. Ohmni Telepresence Robot
Working remotely and being in the same room is possible. Work together in real-time, stop by a coworker's desk, and attend meetings in person using work from home technology essentials. Getting your entire team on board has never been easy with the new Telepresence Robot.
You can say goodbye to stiff, boring video calls thanks to its high-resolution camera, ultra-wide viewing angle, far-field microphone, and speakerphone. Immerse yourself in a world of hyperreal communication and lead your team as if you were right there in the office with them.
Control your company performance from anywhere in the world and interact with your colleagues in real-time. It has a 10.1-inch HD IPS touchscreen, along with a far-field microphone and speakerphone. Thanks to its Jabra integration, high-quality sound is delivered.
5. Flow Board
This product cannot be missed in the work-from-home essentials list. By improving balance, productivity, and muscle memory, the Balance Flow Board improves energy and productivity. The flow of motion stimulates micro-movements in your muscles either by sitting or standing. The multitasking feature of Flow allows you to work out and do your work simultaneously.
Flow creates micro-movements throughout your body, regardless of whether you are seated or standing. Excessive sitting leads to blood clots, varicose veins, and deep vein thrombosis, which is why footrests help improve circulation.
Aiming to relieve the strain on the spine caused by prolonged periods of sitting, Flow promotes neutral foot positioning and gentle calf stretching. This ergonomic chair creates perfect posture from the ground up by maximizing contact with the lumbar support. Sit-to-stand desks can be intimidating to start with. With Flow, you can stand for over 30% longer, which results in fewer visits to overpriced osteopathic offices.
6. VogDuo 4-Port Fast Charger in Leather
These work-from-home essentials up to four devices simultaneously, whether from home while traveling or while working on the go. Revamp your work from home desk setup with these hand-stitched work from home office essentials in Italian leather. VogDUO's portable GaN charger powers you up right where you need it, reducing the need for an AC outlet every time you charge your devices.
You will appreciate the soft-touch genuine Italian leather and well-crafted contrast stitching. This is the perfect work from home desk essentials for any desk or bedside setup. A built-in IC enables the charger to automatically switch between power-sharing modes, ensuring every device receives the power it needs.
You can plug the 90° collapsible power plug into a wall outlet or an extension cord. These are ideal for business trips, WFH, and nomads who work remotely. They are protected against overheating, overcurrent, and overvoltage and won't damage your home office standing desk.
7. Matias Ergonomic PC Keyboard
Using the Matias Programmable Ergo Pro Keyboard for PC, typists can make their keyboards fit the shape of their hands and improve their health and ergonomics. You can adjust the angle and position of the tents on your white home office desk by orienting them in the center, adding 4.5° of negative tilt, and separating the left and right sides.
It is simple to program shortcuts to fit your particular work style. You don't need any other additional software for this work-from-home setup essentials. Quiet-Click mechanical switches by Matias are suitable for use in offices as well. Coworkers will not be disturbed. Premium bonded Lycra gel palm supports and laser-engraved sculpted keycaps allow faster and more comfortable typing.
8. Gryphon AX Safety Router
With an all-in-one mesh WiFi system, users get parental controls, malware protection, and lightning-fast internet throughout the house. No need to worry about intruders, your kids browsing inappropriate content, hackers gaining access to your smart devices, or even the internet failing mid-Zoom.
Fast internet speeds to keep you protected. With this WiFi router, you can protect all your devices on your home office standing desk against malware and intrusions at 40% faster speeds. Each Gryphon AX can cover approximately 3000 square feet.
Organize them into one larger mesh network by merging them. With our Free WiFi Parental Control App, you will be able to filter content, check browsing history, perform safe searches, and watch YouTube from the comfort of your ergonomic home office chair.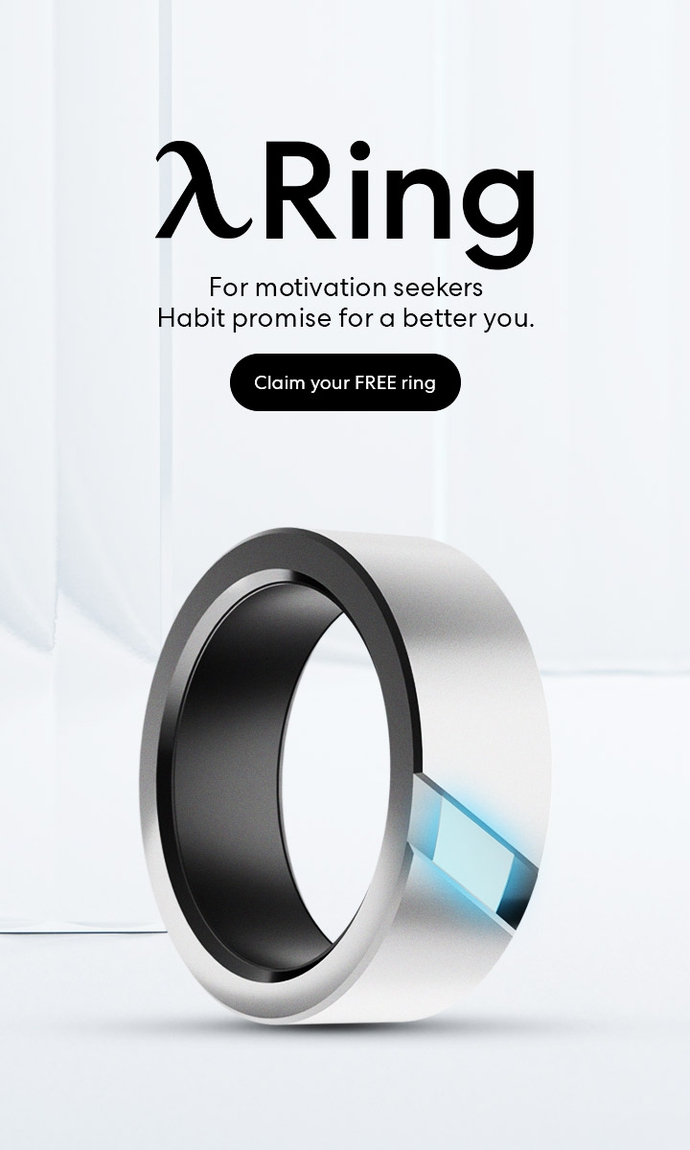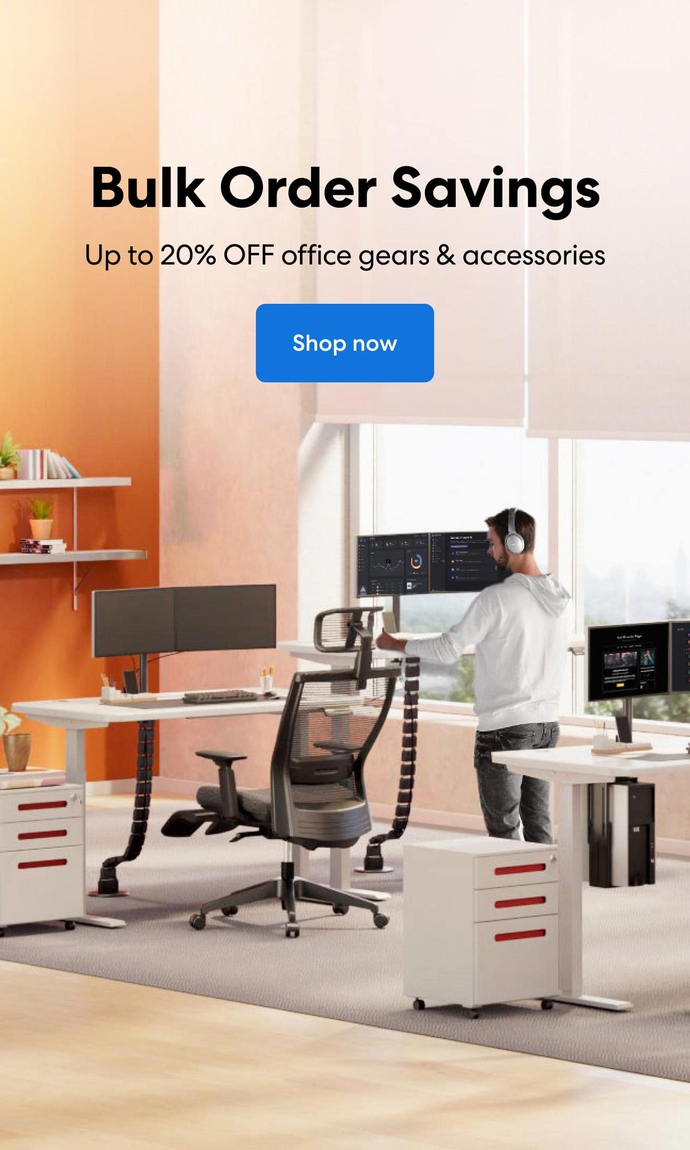 Subcribe newsletter and get $100 OFF.
Receive product updates, special offers, ergo tips, and inspiration form our team.