Most people know that when they focus on the task at hand, they're surprised at what they can accomplish. Something that normally takes you three hours might take just one when you concentrate. Finding out how to work smarter, not harder, is the key here. This is the secret, and we're going to discuss some work smarter, not harder, tips to ensure that you know how to be more effective at work.
1. Don't Multitask
The first work smarter idea is to stop multitasking. Everyone thinks that doing many things at once helps you achieve your goals, but it's a myth. You can't pay attention to every single thing around you. This causes your work to suffer, so try working on one specific thing at a time.
2. Take Frequent Breaks
Work smarter, not harder, tips are helpful, and this one is music to most people's ears. Regardless of your job, it's best to take small breaks throughout the day. Learning how to be more effective at work requires you to know how your brain handles things. Human brains often focus for about 90 minutes at once and then get sluggish, so take those breaks on time!
3. Front-load the Week
Learning how to work smarter, not harder, means planning your week in advance. You've got various projects and tasks you're working on. If they're due that week, start them early. That way, if you find that they take longer to finish, you're not stressed or working late into the night. Then, the things you must do are done a bit early, so you can move onto the things you might like to get accomplished.
4. Put Similar Chores Together
This next work smarter idea is the perfect way to find out how to be more effective at work. When you have many similar tasks to do, consider handling them all at once. It's a boost for productivity and can help you feel accomplished. You're not switching between different work types, which keeps your brain focused.
5. Schedule for Your Energy Levels
One of the best ways to work smarter, not harder, tips is to schedule the day based on your energy levels. If you feel sluggish in the morning, complete tasks that don't take much brain power. You feel better because you've accomplished something and were productive. With that, you may find more energy later in the day to take on those more challenging jobs.
6. Chop That To-do List
When your to-do list is excessive, it seems impossible to do, and this is the first step to learning how to work smarter, not harder. You can't accomplish anything if you don't start. Therefore, make sure your to-do list is short. Rework it to block similar tasks together, prioritize it, and keep it to three items or less. You can reassess throughout the day, which teaches you how to be more effective at work.
7. Take a Nap
Taking a nap might not seem like part of a list of work smarter, not harder, tips. Sometimes, this isn't going to be possible. However, a short nap can help you remember things and solidify what you've learned. If you suffer from low energy that day, it can boost that, as well.
8. Drink Some Caffeine
While there have been numerous studies explaining why caffeine is bad for you, it's helpful in moderation. If you need to know how to work smarter, not harder, the trick is to drink a single cup of tea or coffee at the right time. This work smarter idea can help you tackle the afternoon slump and stay alert throughout the day.
9. Turn off the Phone
Work smarter, not harder, tips can help you be productive, and the best one is to turn off the smartphone or put it on silent. When you hear a notification from it, you get the feeling of missing something. That means you stop what you're doing to check it. Usually, it's something from social media, which means you can get lost in the world of scrolling instead of working. Since you want to know how to work smarter, not harder, turn off notifications unless you're on a break.
10. Use a Timer
An excellent work smarter idea is to use a timer. Since you're only supposed to work for 90 minutes at a time, set it for that amount and work until it goes off. Of course, you may still need to stand and stretch, so having a standing desk can be beneficial. That way, you don't have to quit working and can continue tackling tasks and staying productive. The standing desk is key for learning how to work smarter, not harder, but consider using an anti-fatigue mat for even better results.
11. Use a Time-tracking Tool
Some people know how to work smarter, not harder, but they're not really sure they're being productive. You can find various time-tracking tools online, many of which are free. They let you type in the task you're doing. Then, you start the timer and work until you are finished or take a break. It's possible to pause or stop the stopwatch. This can help those who take mini breaks or have issues with time management. If you need to know how to be more effective at work, this is the best way to see where your time goes.
12. Use an Anti-fatigue Mat at Your Standing Desk
Standing desks can help you learn how to be more effective at work. Instead of having to take a full break away from your desk, you can stand and continue working. However, this often tires the feet and legs. An anti-fatigue mat can reduce back pain and support your body while standing.
13. Have the Right Office Equipment
Working from home is the best and most ideal way to save money and reduce stress levels, but you've still got to understand how to work smarter, not harder. To do that, consider your office equipment. Using a desk lamp and filing cabinet can help you stay organized and have enough light. As far as working smarter, not harder, tips go, this is an important one.
14. Establish a Routine
This next work smarter idea requires you to have a routine each day. Try to wake every morning at the same time to start the day. You can fix your breakfast, watch the news, get on social media, and whatever else you enjoy. Take time for a shower and get dressed to help set the mood for working.
At the end of the day, there should be a routine, as well. Stop working at the same time when you can. Get away from the computer or office area. Try not to go back in for the night, so you're not tempted to work a little more. It's also a good idea to start winding down a few hours before bedtime and go to sleep each night at the same time.
15. Set Goals/Deadlines
Finding out how to work smarter, not harder, is easy, but setting deadlines and goals for yourself can be a challenge. Still, it's a great way to stay on your toes. Some people like to procrastinate until the last moment. However, you ultimately feel better and get more done when you set deadlines for yourself. Make sure they're reasonable and give yourself a little wiggle room in case the work takes longer, or an emergency comes up.
16. Stand and Work
While you should always take a break when your mental acuity starts slacking, most people can work a little longer but don't want to sit for the full hour and a half. With a standing desk, you can stretch your legs without having to stop working. Choose one that automatically raises and lowers and can be set to your preferred height. That way, you're not taking more time cranking it up and getting it to the ideal size for your needs. To make it even more comfortable to stand, consider an anti-fatigue mat.
17. Eliminate Distractions
Another excellent work smarter idea is to eliminate the distractions in your workspace. You may have other people in the home, so let them know your work schedule. Make it clear that they should not bother you when you're working. A great way to keep others out is to have the door closed when you cannot be disturbed. On breaks, go out and mingle with them so that they know you aren't ignoring them.
18. Practice Some Stress Management Techniques
Even with every tip here, you are bound to get stressed at some point during your day. It can be helpful to practice yoga or do other relaxing things on your break or at the end of the day. Many people find it pleasurable to listen to music or read, as well. Just make sure that you're comfortable and have the right lighting for what you're doing. Dimmed lights work well for music and some yoga practices, but you need strong, bright light for reading.
19. Get and Stay Organized
Learning how to work smarter, not harder, could take some time, especially when you're trying to get organized. Still, clutter can cause you to work slower or put things off. You may find yourself taking unnecessary breaks or being unable to focus on what you're doing. A clean space is more relaxing for the brain. While it can take time to get organized, it should be a top priority. Then, it doesn't take much to keep things tidy.
20. Back It Up
Our final work smarter idea is to make sure that you've backed up your files or saved your work on the computer. Anytime you need to leave the desk, such as for a scheduled break or an emergency, save everything. That way, you get peace of mind because you aren't going to do all that work for nothing or have to redo it later. Though this might be a given, it's often overlooked when working at home.
Conclusion
These work smarter, not harder, tips can help all remote workers be more productive, keep energy levels high, and reduce stress. It's important to learn how to be more effective at work because it shows your boss you care about your job and means you're a valuable asset.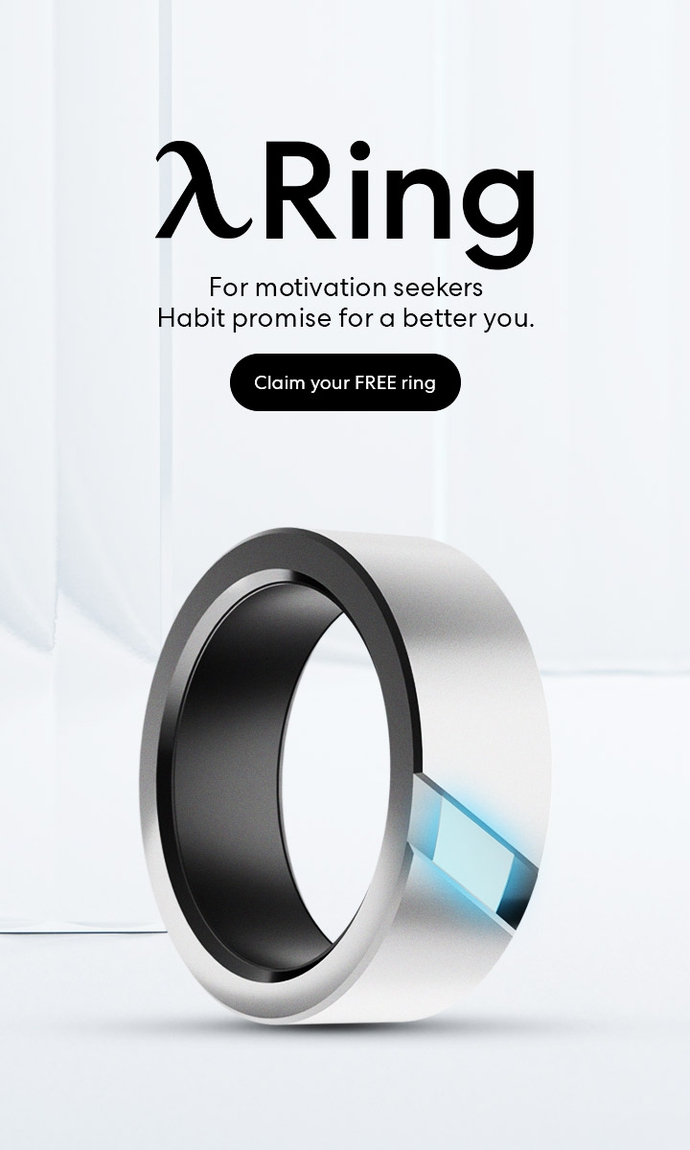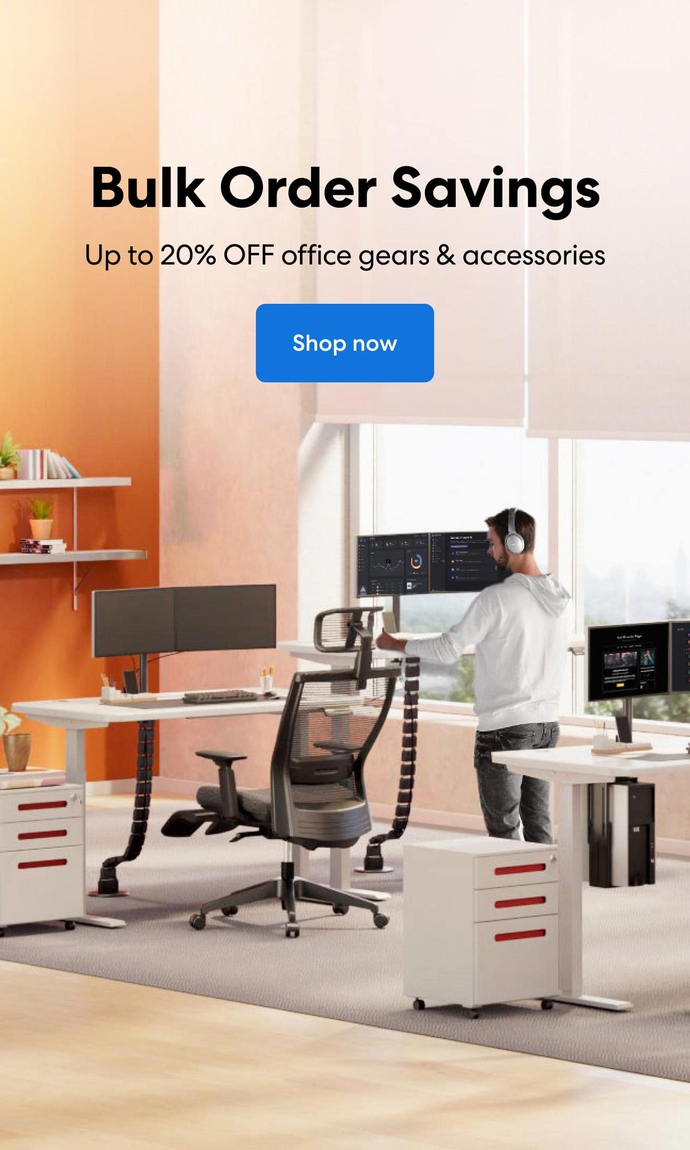 Subcribe newsletter and get $100 OFF.
Receive product updates, special offers, ergo tips, and inspiration form our team.